StarWars.com takes an early look at the upcoming bounty of bricks.
My son Jack, who's five, was due for a surprise. We have a sticker chart at home that tracks certain objectives (namely, not waking mom and dad up before 7 a.m., because it's 2020 and we need a break), and he'd reached the magic number of five stickers that awards him something.
It just so happened that I was fortunate enough to receive an early set of the new LEGO Star Wars release "Trouble on Tatooine," based on the premiere episode of The Mandalorian Season 2, streaming now on Disney+. (To recap, Mando teams up with Cobb Vanth and the Sand People to slay a krayt dragon. It's fantastic.) As Jack is indeed a LEGO maniac, it seemed only right to give it to him.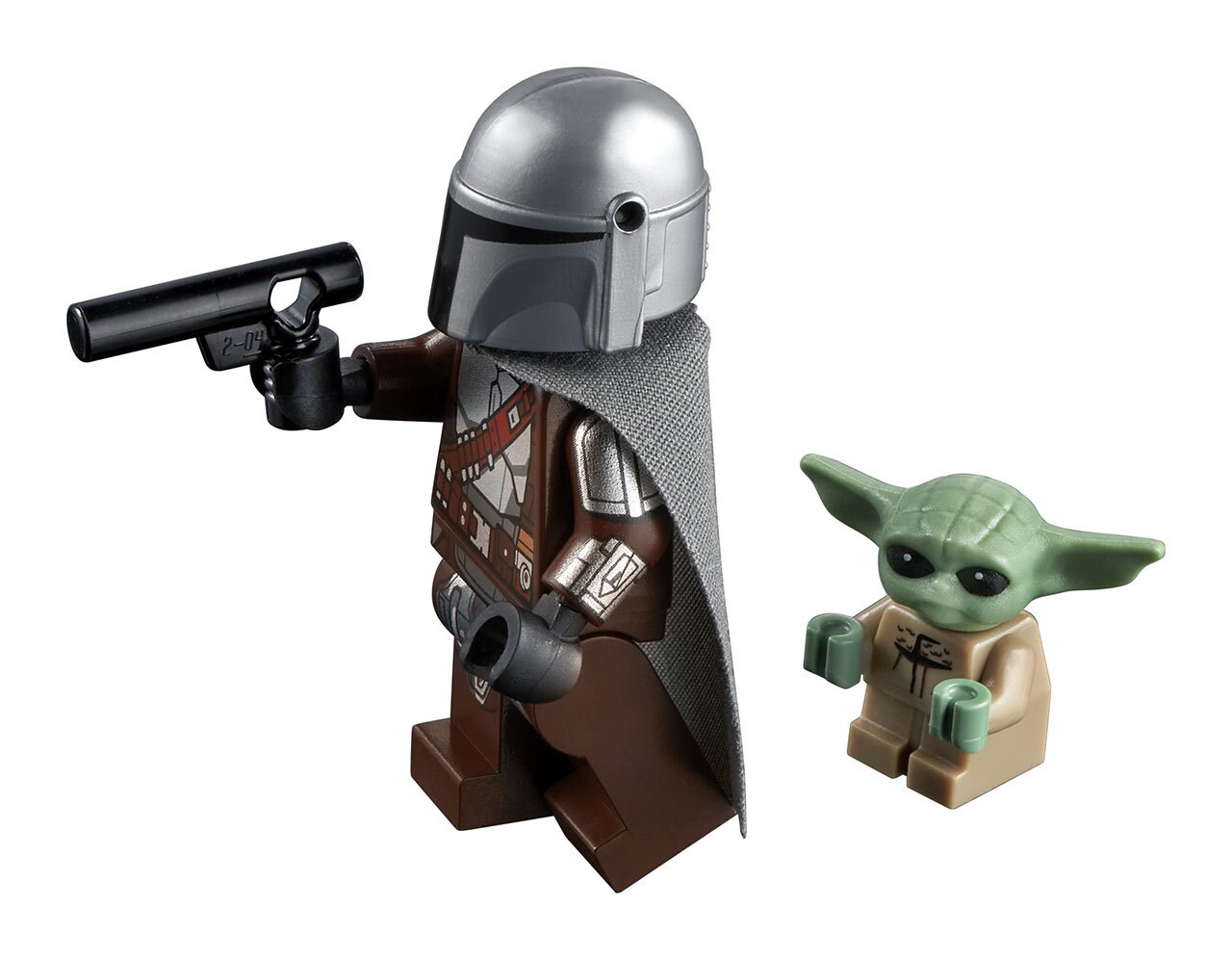 "LEGO Mandalorian and Baby Yoda!" he screamed upon seeing it, almost unable to comprehend that such a thing could exist and unaware that the latter's "official" name is the Child (now Grogu).
These are the moments that I live for.
(The only bad news, of course, was that he'd have to share it with his little brother.)
Fully revealed last month as part of Mando Mondays, the LEGO Star Wars Trouble on Tatooine set brings some of the most memorable iconography of The Mandalorian "Chapter 9: The Marshal" to LEGO form: Mando's speeder bike, the Tusken Raider harpoon (that actually fires), and the Tusken Raider camp. The set also includes The Mandalorian, The Child, and Tusken Raider minifigures, making for a robust collection.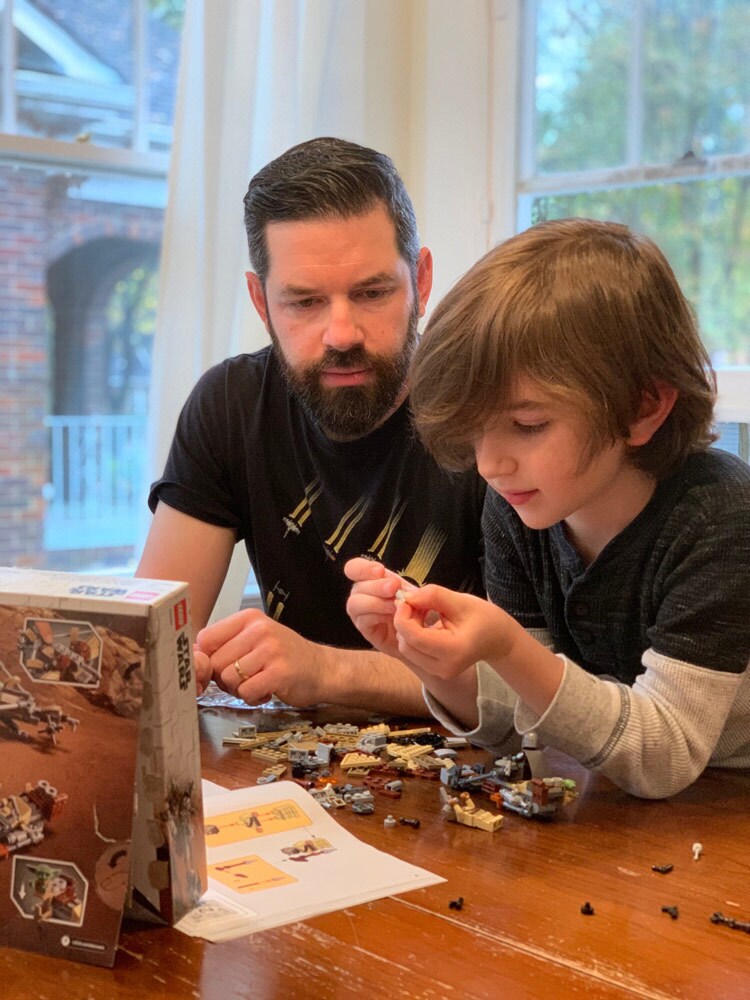 Jack and I assembled everything together, though he quickly took the lead. He graduated to standard LEGO sets from LEGO DUPLO about a year ago, and seems to now instinctively know how certain pieces go together and why, speeding through the instructions. And when we were finished, he almost instantly started customizing. In one clever instance, he took Mando's rifle and attached it vertically to the campfire, saying, "It's the Mandalorian's helper droid." And it did look like a droid. He also placed The Child in the driver's seat of the speeder bike, which just cracked me up. (Note that Jack's never actually seen The Mandalorian, but came to know the characters through toys and their presence in pop culture.) All of this creativity actually makes me really proud and I love seeing it. I'd recommend building with LEGO bricks, whether a set or creating something original, to the parent of any LEGO fan.
Each build included makes for a great display piece if you're an adult collector. But they all work really well together for play, as well, since their functionality and purpose are so varied. The harpoon actually fires; the speeder bike, aside from looking cool and screen-accurate, includes a carry-sack for The Child minifigure; and the Tusken camp expands and opens. The set offers a lot, no matter what kind of LEGO Star Wars fan you might be.
"A lot of the LEGO designers are adults who are big kids at heart," LEGO Star Wars senior designer Jan Neergaard Olesen tells StarWars.com. "And I think we, in that sense, automatically try to design the sets with the mindset of both a child and an adult. We, as adults, also really appreciate the small details, functionality, and great building experiences of the models, and we put our heart and soul in every model we make. We often listen to both younger consumers and adults, and as much as possible try to compress everything into the design of each model."
LEGO Star Wars Trouble on Tatooine arrives January 2021.