Watch the three charming tales now on Star Wars Kids.
Scary season has come to LEGO Star Wars!

The LEGO Group and Lucasfilm have unleashed three new Halloween-themed shorts, available now on Star Wars Kids. The boo- and brick-filled tales include "The Sith Witch of Mustafar," in which Darth Vader feels the fright of an old legend; "Mech My Day," featuring a stormtrooper who builds his own mech suit in order to confront his Sith boss; and "Mandoween," which finds Grogu playing a terrifying trick on Din Djarin. The charming shorts blend Halloween and Star Wars for a frighteningly fun time, appropriate for Jedi Masters and younglings alike.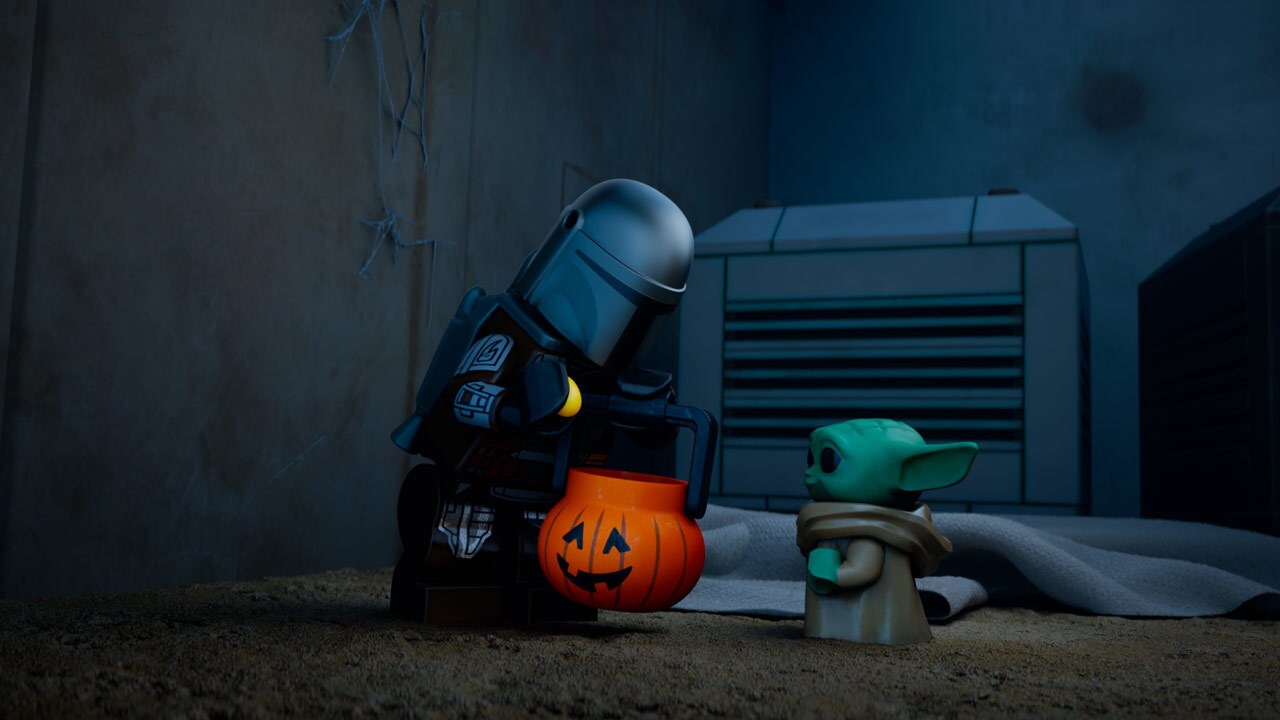 "We're thrilled to launch three new shorts in partnership with our friends at LEGO," says Lucasfilm's Josh Rimes, VP, animation development and production. "For the past couple years, LEGO Star Wars, with its sense of anarchic humor, has been a perfect pairing for seasonal holiday fun. Celebrating the creepy vibes of Halloween within a galaxy far, far away is a challenge, but it's something that LEGO Star Wars is uniquely positioned to do and we hope fans of all ages discover and share these brand-new, bite-sized terrifying tales!"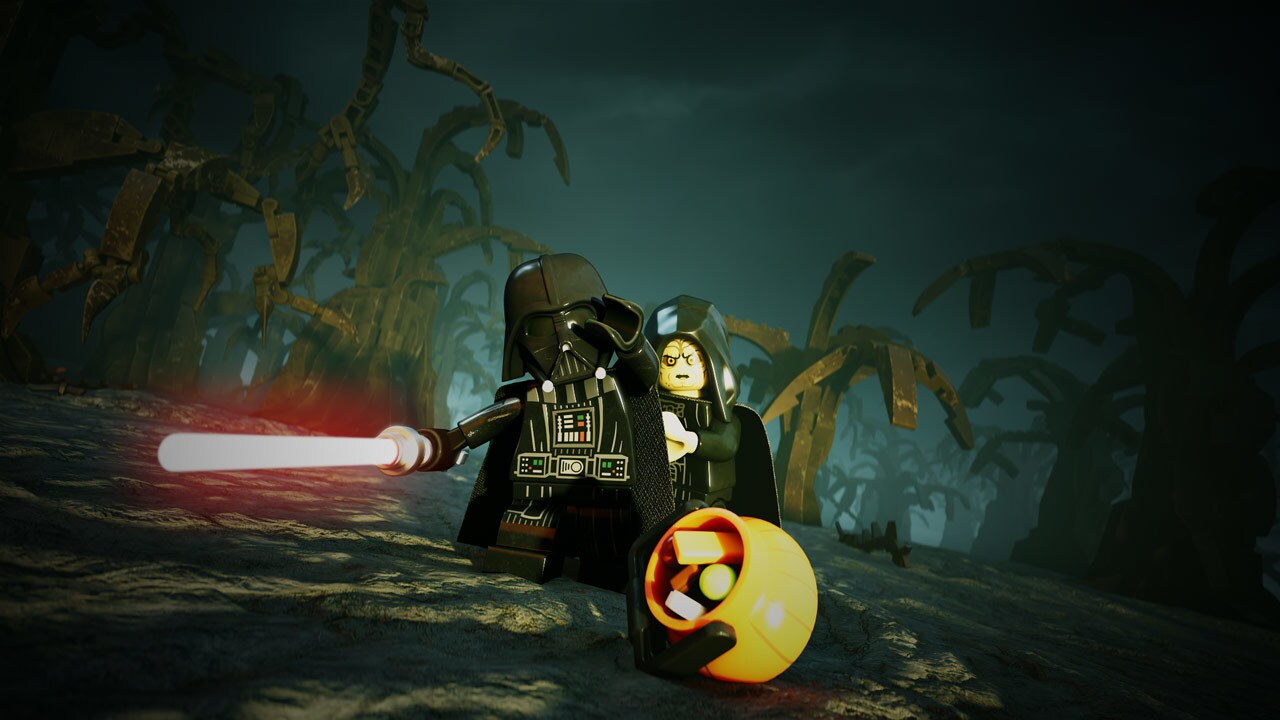 David Shayne, writer of the verbal short "The Sith Witch of Mustafar," enjoyed combining Star Wars with a genre favorite. "I've jokingly referred to this as 'The Sith Witch Project' and you can see the Blair Witch influence, particularly in the Emperor's terrorized 'found footage' moment with his holo-projector," he tells StarWars.com. "After all the times Vader and the Emperor have frightened us, for once we wanted to see the tables turned on THEM! Now if we can just do a prequel, 'cause I am dying to see what happens at Vader's Castle Halloween Party. I suspect there's bobbing for jogan fruits..."

This isn't the first time that LEGO Star Wars has explored the spine-tingling side of the saga. Lucasfilm and the LEGO Group previously collaborated on LEGO Star Wars Terrifying Tales, a full special (also written by David Shayne) that finds Poe Dameron and BB-8 exploring Darth Vader's castle on Mustafar, while treated to haunting stories from the structure's past. The special is filled with Easter eggs, including nods to classic horror films and Star Wars itself.
You can watch the new LEGO Star Wars Halloween-themed shorts below, and stream LEGO Star Wars Terrifying Tales now on Disney+…if you dare!


Check out even more LEGO Star Wars Halloween shorts at Star Wars Kids.