Check out the latest Solo: A Star Wars Story teasers, TV spots, posters and more!
Happy Star Wars Day! As we celebrate all of our favorite things about the galaxy today — the epic stories, courageous characters, and brilliant special effects! — we're also getting closer to experiencing the newest film, Solo: A Star Wars Story.
Several new TV spots, an amazing cape-filled featurette, a 360 experience, and a stunning new Dolby poster are among the latest glimpses at the film.
Tour the Millennium Falcon

Before Lando lost her to Han, fair and square, the
Millennium Falcon
was
his
ship. In this new featurette, actor Donald Glover welcomes us in for a tour of the pristine light freighter and it is pure galactic magic! There's the walk-in cape armoire, a climate controlled oasis filled with capes for every occasion, including a cozy, furry number. "This is just if someone gets cold…cape," Glover says. There's also a kitchen and bar complete with Wookiee cookie jar, the captain's quarters, and, of course, no tour would be complete without a stop in the cockpit.
Three new TV spots
New TV spots provide us rare glimpses at all-new footage, quotes, and scenes. Among those that have recently been released: "Team," which highlights the new faces from the film; "Rivals," providing a closer look at the friendship between Han and Lando; and "190 years old," which expands on Solo's exclamation over Chewbacca's age. In this clip, we see Chewbacca earn his seat as Han's copilot when he expertly handles the Falcon's controls.

Solo: A Star Wars Story 360 experience
Step inside the film and take a seat at the card table with a cool 360 experience that lets you spin around to view the whole scene from several points of view. It's like you're there in the room!
New posters!
The Dolby poster has arrived, along with several other special offers and giveaways for Solo: A Star Wars Story ticket holders.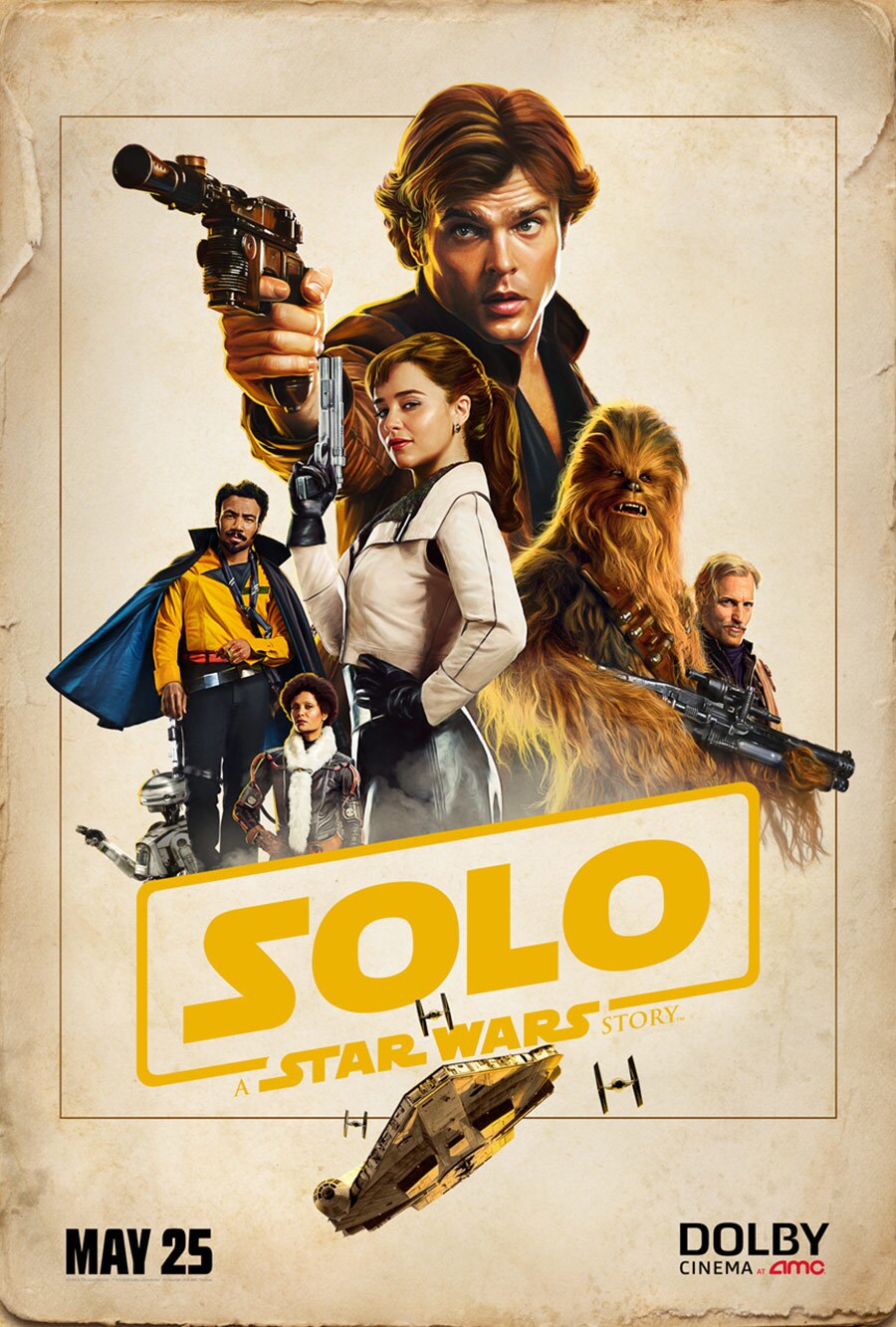 Solo: A Star Wars Story arrives May 25, 2018.
StarWars.com. All Star Wars, all the time.