Get your first look at the cover art and two spreads from the forthcoming picture book.
We've all known the pure delight of ripping open a brand new Star Wars action figure or imagined ourselves in the cockpit of one of the many high-flying hunks of junk in a galaxy far, far away, alongside our loyal Wookiee co-pilot, Chewbacca. In his new book, Star Wars: I Wish I Had a Wookiee, Ian Doescher explores these playful hallmarks of childhood with a collection of over 75 whimsical and original poems illustrated by Tim Budgen.
Today, StarWars.com is excited to reveal the charming cover art for the forthcoming book as well as two exclusive spreads featuring the titular poem as well as "Dad's Luke Skywalker Figurine." In a format reminiscent of the often absurdly hilarious books by Shel Silverstein, Budgen's artwork visualizes a 10-year-old's dreams of playing fetch with a pet AT-AT, a little girl escaping the Empire in her T-16 Skyhopper, and more while Doescher, who previously penned the Shakespearean versions of the Skywalker saga, captures the precocious and imaginative play inspired by the Star Wars galaxy, with rhyming poems that are suitable for young fans and the young at heart.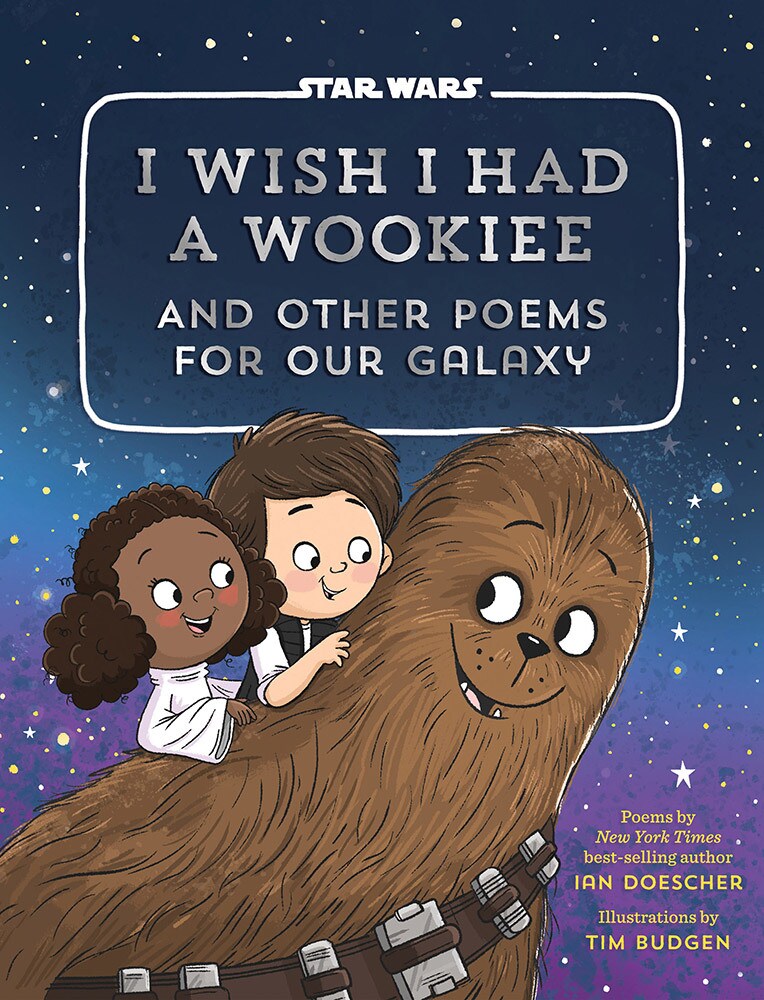 Check out this story and other news on This Week! In Star Wars below.

Star Wars: I Wish I Had a Wookiee
 arrives September 28, 2021 and is available for pre-order now.