You need a teacher -- Disney Infinity lead artist Jon Diesta provides a step-by-step tutorial on illustrating the Star Wars: The Force Awakens villain!
We here at StarWars.com love everything about the toys-to-life game Disney Infinity -- especially its original design aesthetic, a classic-meets-modern animated look that's full of energy. To celebrate this week's release of the new Kylo Ren Light FX figure, we invited Disney Infinity lead artist Jon Diesta to pull back the curtain and show fans how to bring the First Order enforcer to life in the game's style. So sharpen your pencils...and embrace the dark side!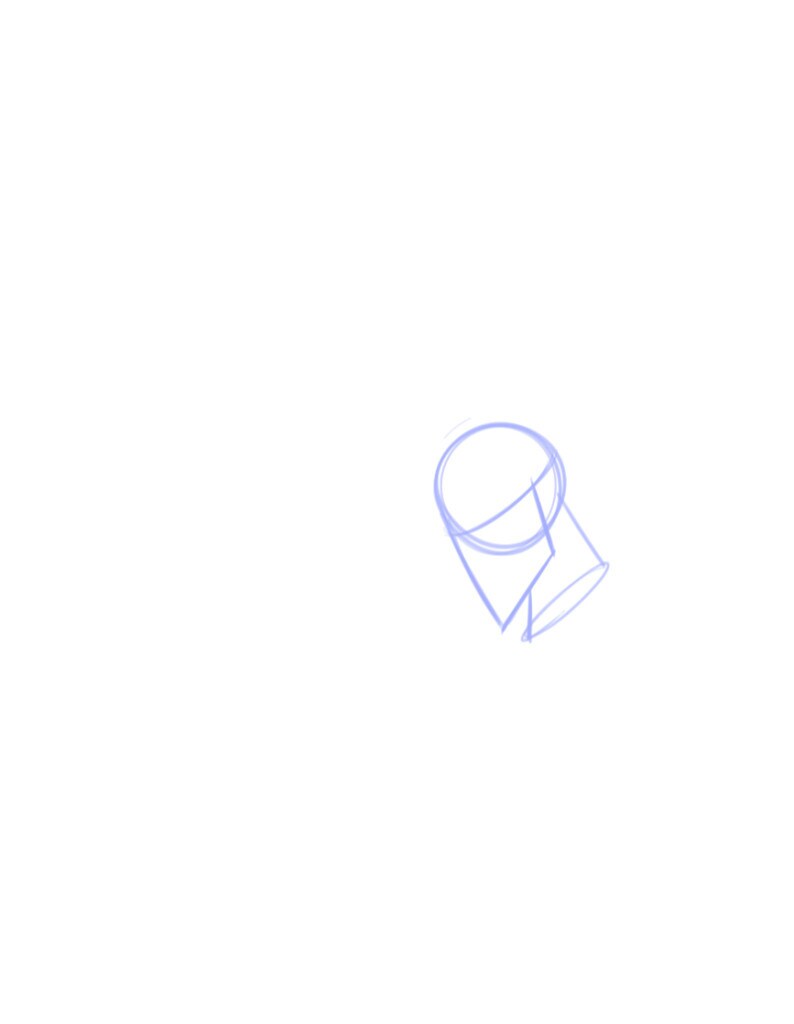 Step 1
Start out with a circle. I try to keep things relatively light so I can go over it and clean it up.
Draw a line a little below the middle part of the sphere -- this will serve as the eye line. Then draw the front part of the face, as we'll be creating a profile view of Kylo Ren.
Add a wedge for the bottom part of his face and a cylinder for his neck.
Step 2
Start to draw in his eyes over the eye line. We want to draw his eyes early on because they feel so signature to Kylo Ren's identity and really make him look cool.
To draw his mask, draw an arc from the top of his forehead to the back of his chin. To fit the Disney Infinity style, we've made his jaw a little more pointed and graphic, adding to the character's simplicity.
Step 3
Now let's start with the body. Draw a circle to mark the location of his wrists and a large oval under his neck to serve as a placeholder for his torso. Then add two circles to serve as his shoulder and elbow.
Roughly make his arm by connecting his hand to his shoulder. These arms are a series of cylindrical shapes.
Add in a cylinder below his torso for his wide belt, then add in his really long battle robe. It's totally okay for his robe it to fall off the page.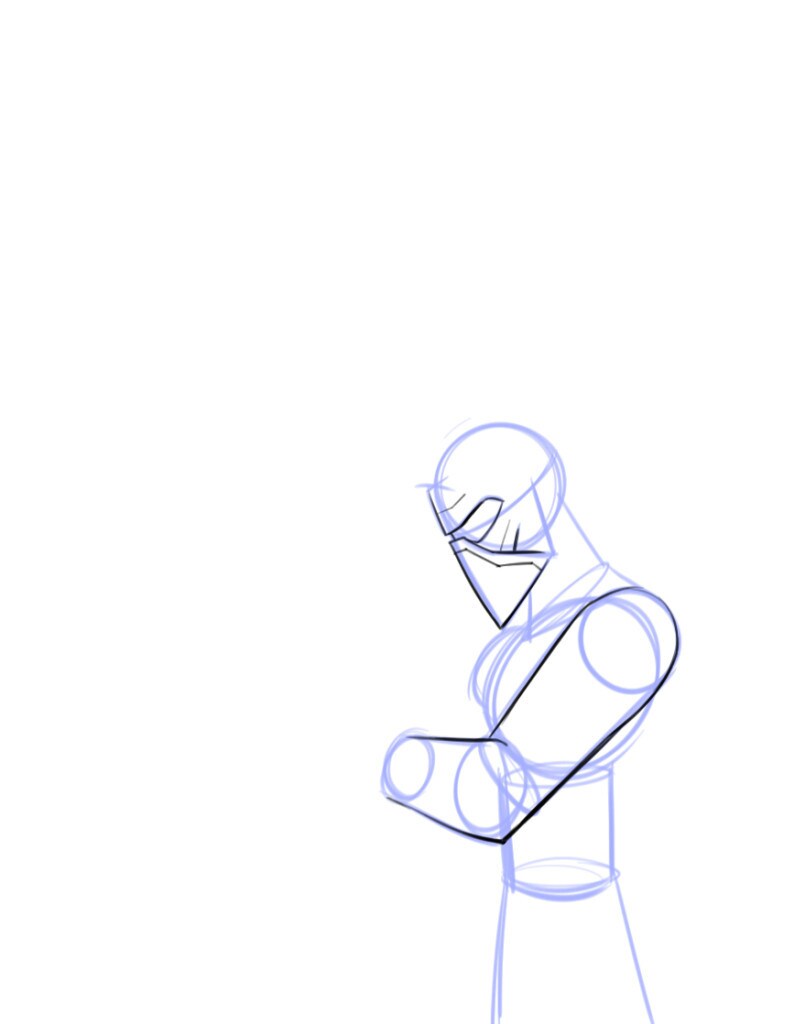 Step 4
Define his arm by identifying where it starts and where his elbow is located.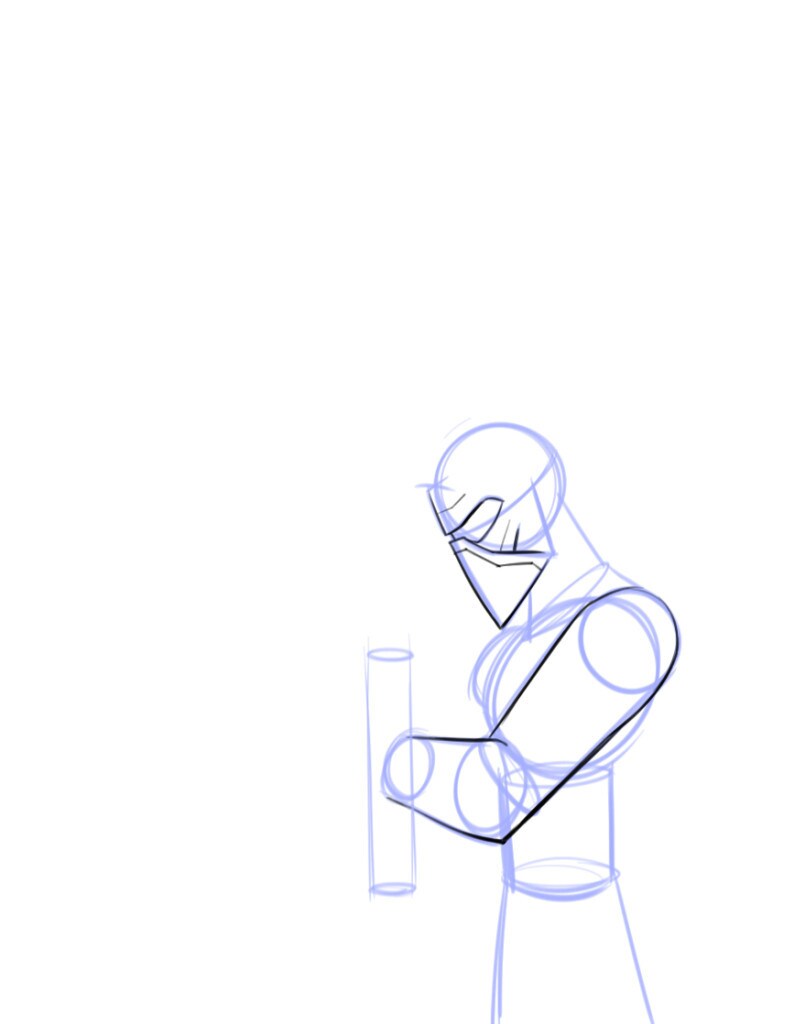 Step 5
We want to make sure there's enough space for him to hold his lightsaber, so draw a tube near his wrists, which will act as the handle.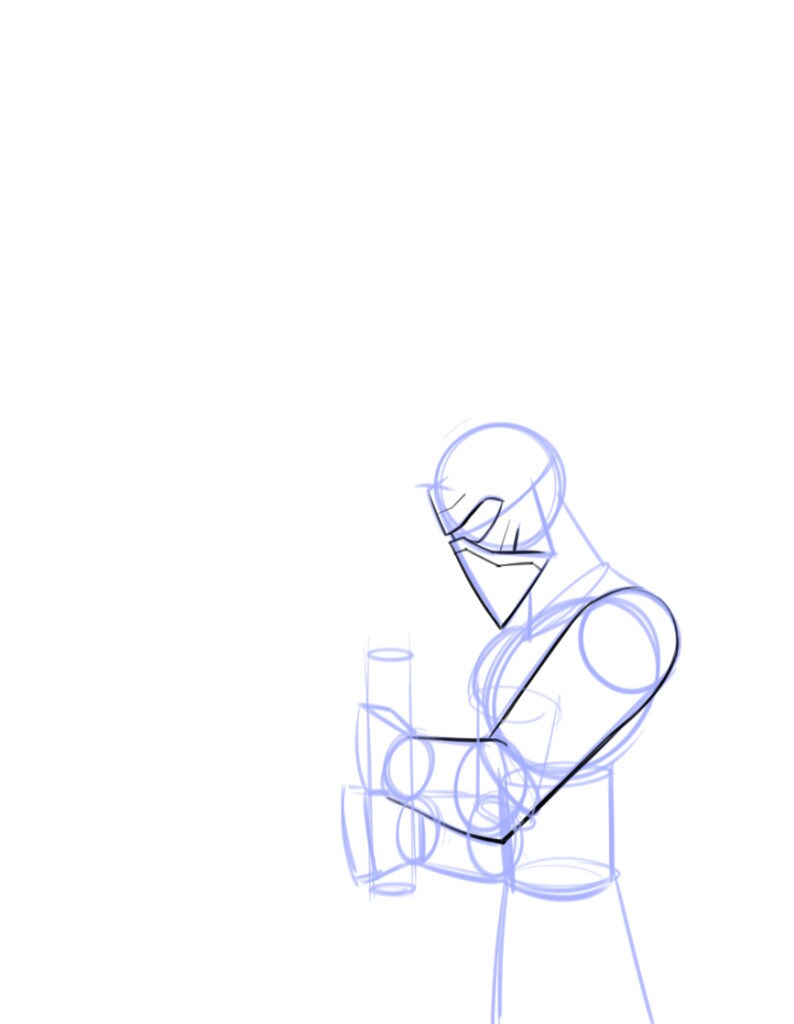 Step 6
Add in two triangles for his hands connected to the wrist oval, holding the handle of his lightsaber.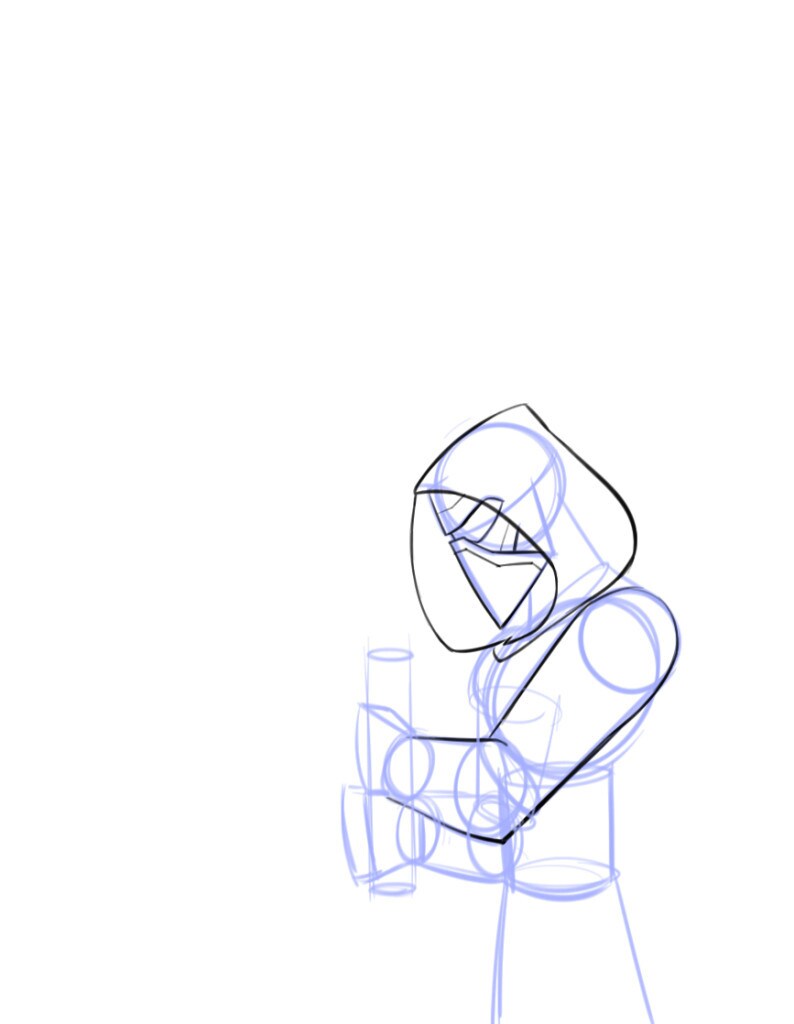 Step 7
Now let's add the hood, which really gives him his ominous look. Near the top of his head, sketch in the part in the hood that covers part of his eye, giving him a little bit of mystery. The hood connects near his collarbone. Add in the front and the back. Remember, hoods are usually heavier near the bottom but often come to a point in the back of the head.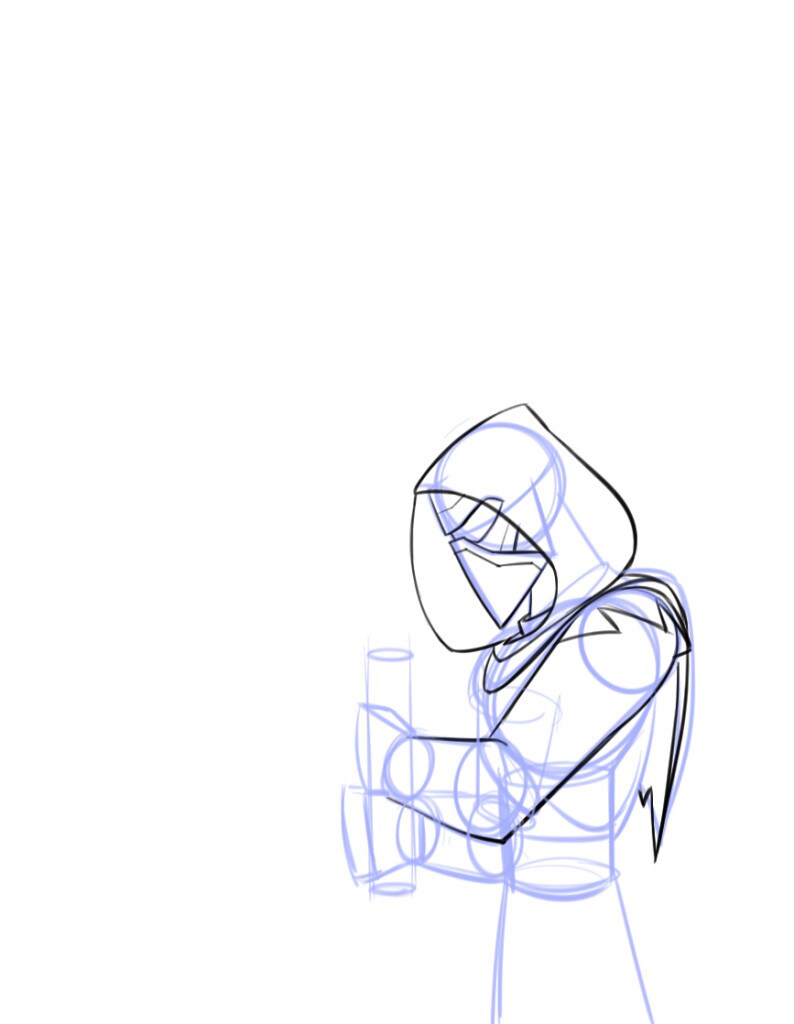 Step 8
Kylo Ren wears a lot of layers, but let's look next at his scarf. Add the scarf under his hood and around his shoulders. The scarf should look a little tattered by adding a rip in the fabric over his shoulder.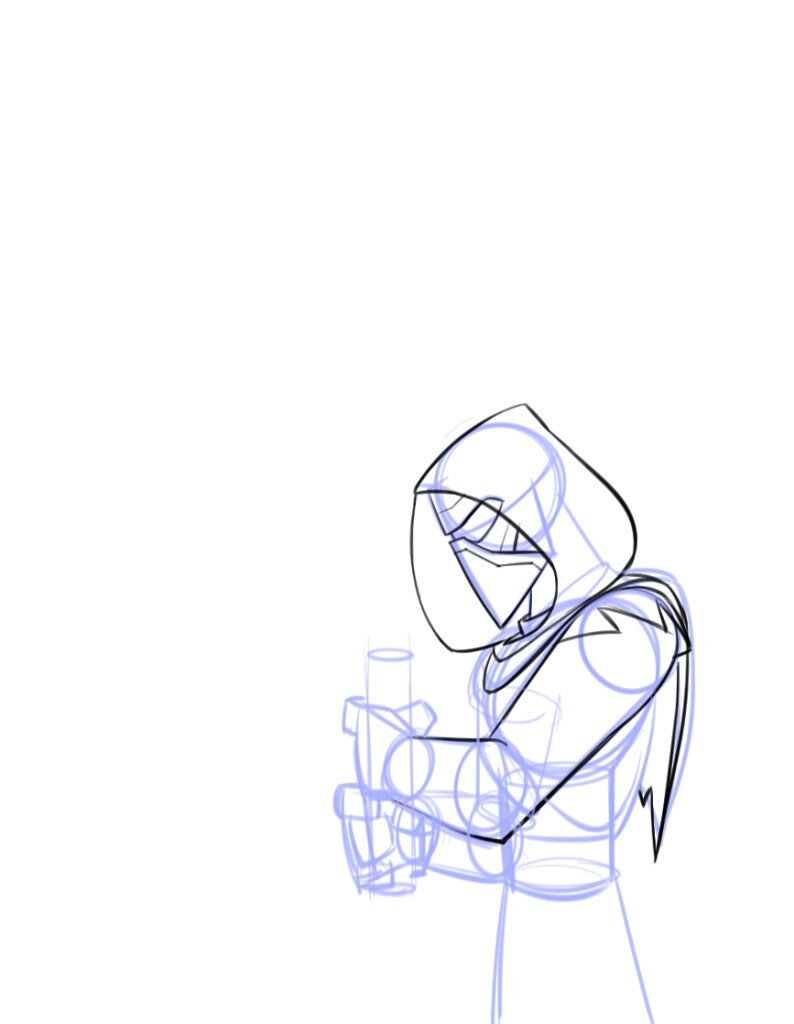 Step 9
His gloves should feel substantial and strong. Add chunky square fingers to both hands.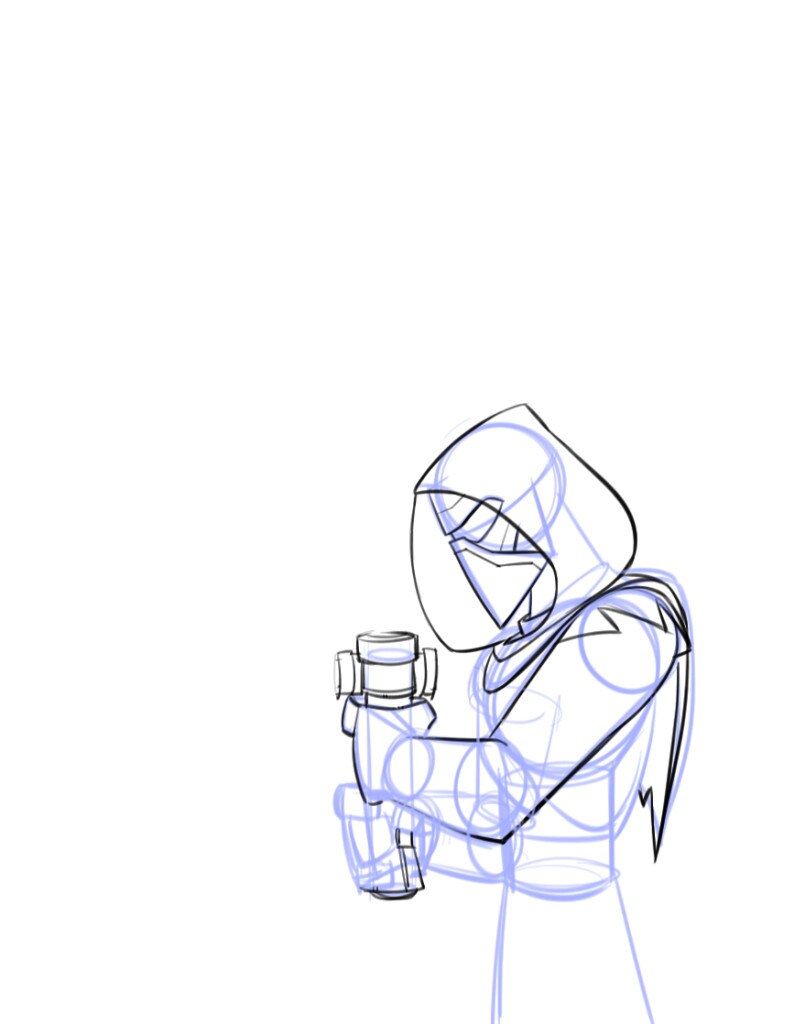 Step 10
For the lightsaber, add some embellishments to the hilt by including a guard segment to the top and two vents on either side.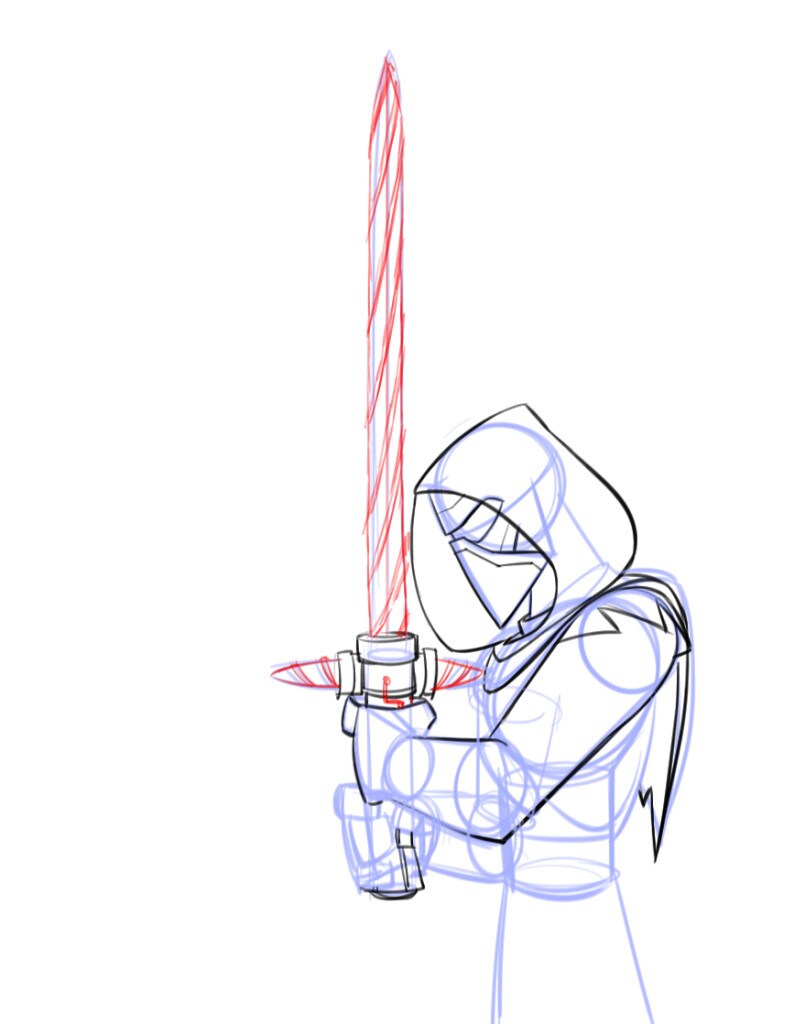 Step 11
The team at Lucasfilm emphasized that Kylo Ren's lightsaber is unfinished, so we wanted to make sure that his was different from everyone else's. To distinguish his lightsaber, we added a spiral around the blade. The spin wraps around making it feel raw and unpolished. This detail extends through the vents on both sides.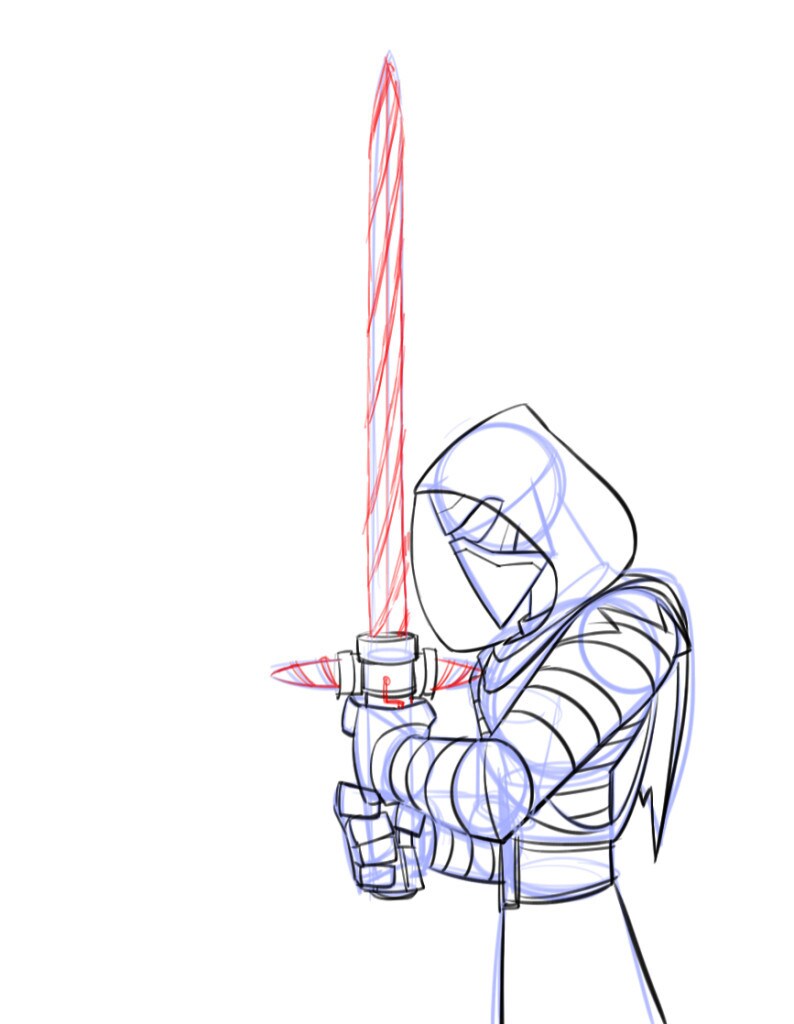 Step 12
The last detail we'll add is the banding around his arms and clothes. Alternate arc direction to the bands on both arms.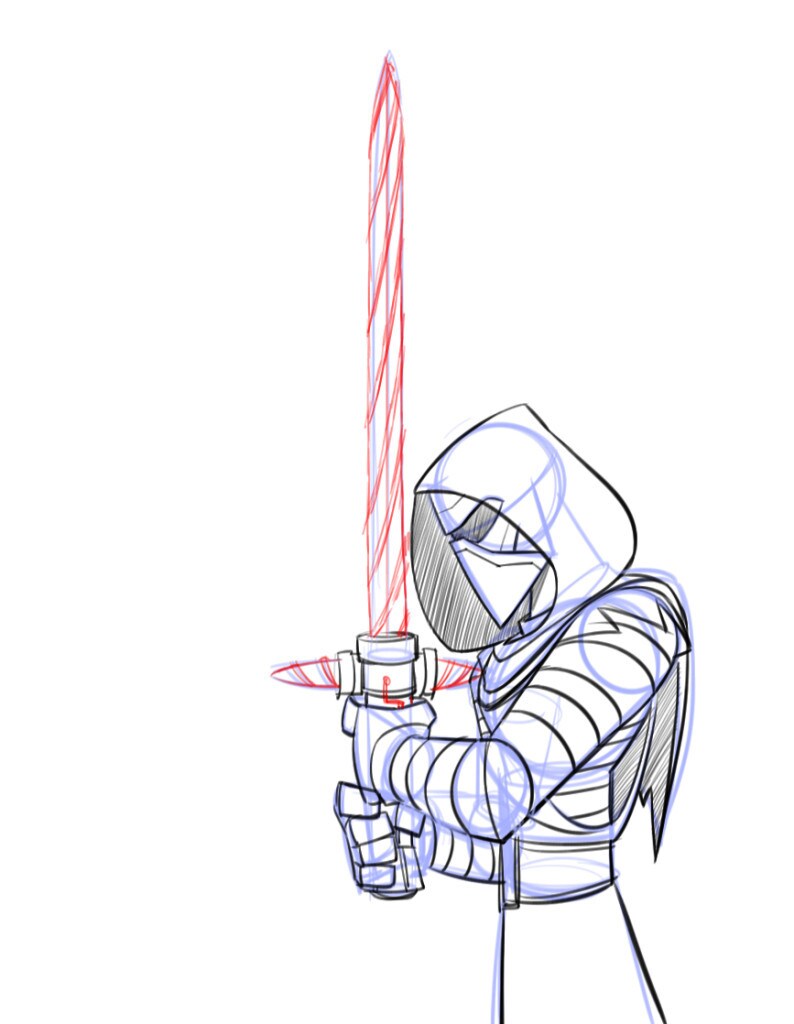 Step 13
Add some final shading and texture to his cloak and hood to complete your sketch.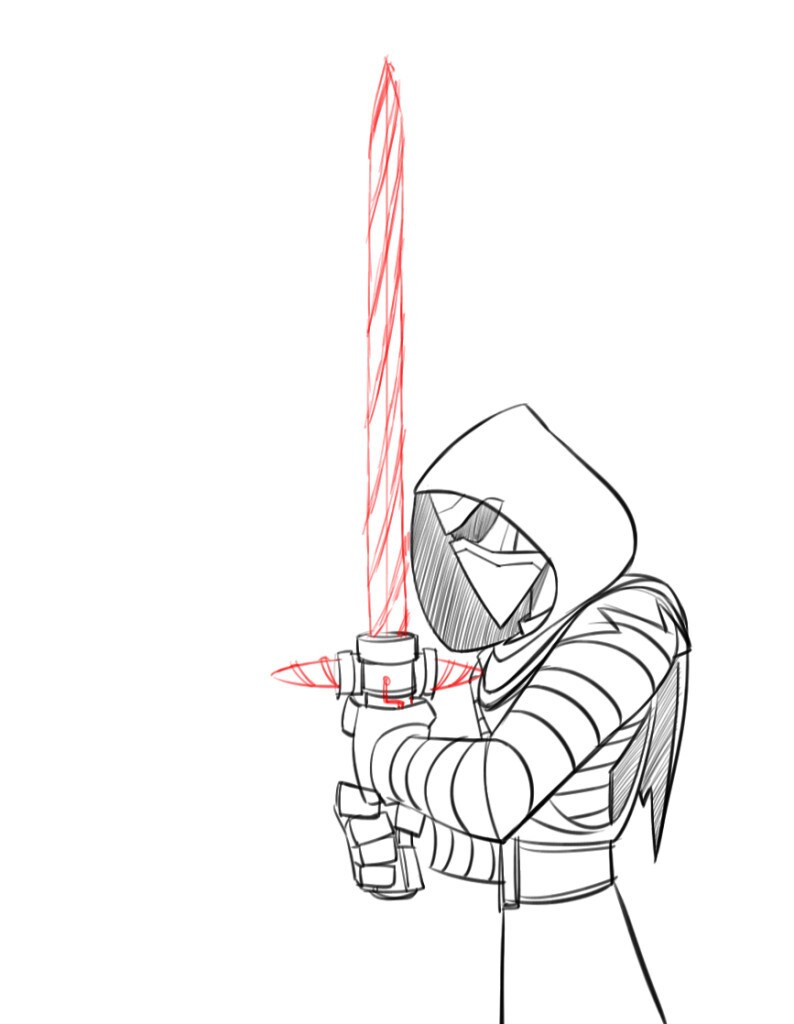 And there you have it -- Kylo Ren, ready to do battle! Good luck with your drawing and enjoy!
StarWars.com. All Star Wars, all the time.