See the fan-made photos that would greatly please Director Krennic.
Back in the July 2016 issue of Entertainment Weekly, we were introduced to the striking image of Imperial stormtroopers wading through the waters of Scarif. It was an image unlike anything we'd ever seen in the saga, sending the drones of the Empire to a tropical paradise. Our imaginations were lit -- we wanted to see more. And the 501st fan costumers answered the call.
Classic stormtroopers, the backbone of the 501st, were thrown front and center once again in an environment that screamed out for homage. Initially, the Alpine Garrison of Utah took to the water at Antelope Island in Utah to replicate the EW images, followed by the Pacific Outpost in Hawaii and the Florida Garrison. The UK Garrison, of which I am a proud Honorary Member, hit the surf. Soon they were followed by Terror Australis Garrison in Australia and the Dutch Garrison.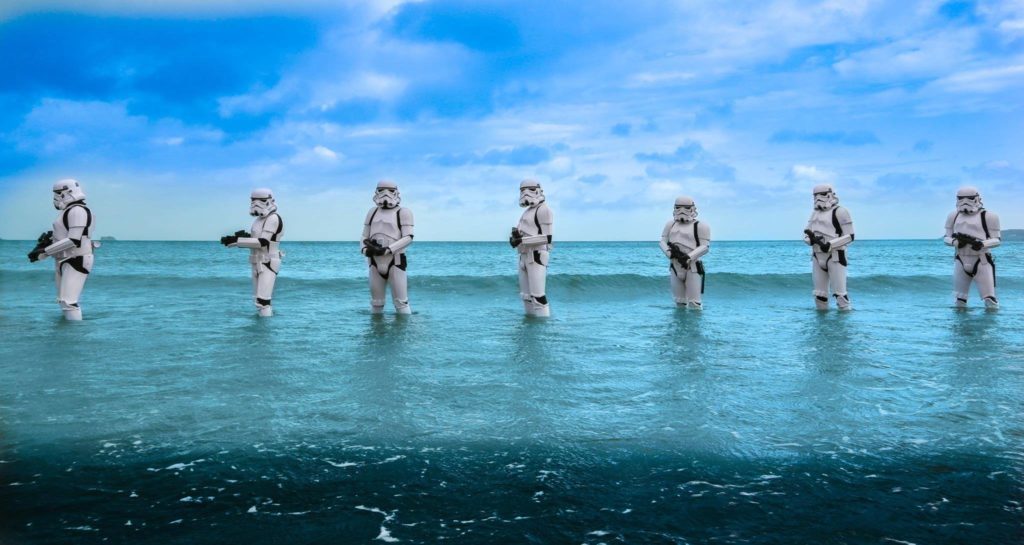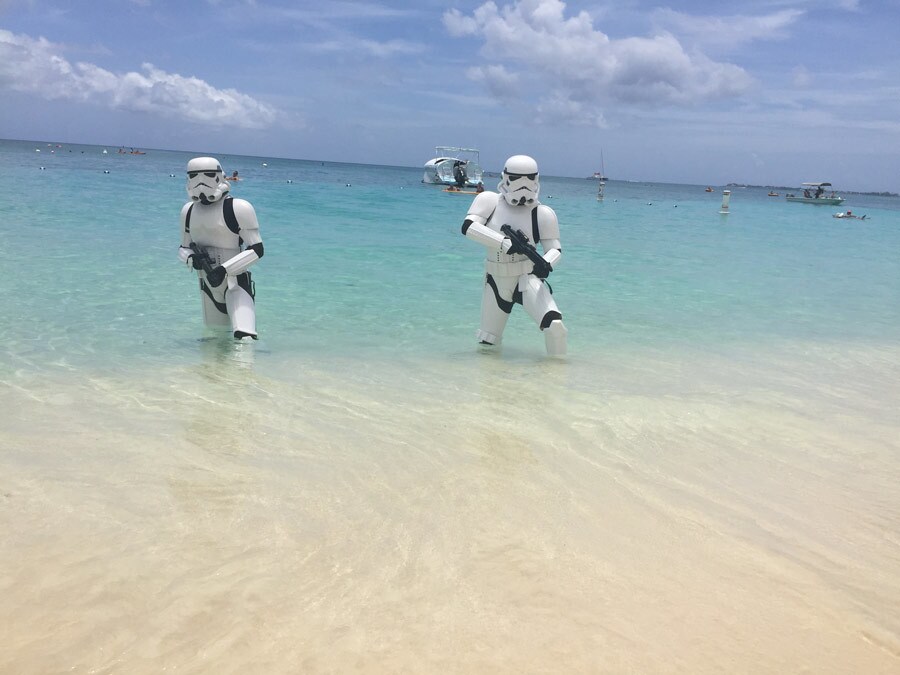 StarWars.com grabbed a few minutes with some of the folks involved in this project: the Dutch Garrison's public relations officer Puck Barendregt, also known as BH 8715, and Rikki Teml, photographer, for a few questions about the UK Garrison shoot.
StarWars.com: What extra preparations were required for trooping in the water?
Puck Barendregt: Our troopers first did some research to the effects of salt water to their costumes. When they found out the salt water would have no effect on the plastic and glue they decided to do this.