May the books be with you on Force Friday II.
You might be ready for Force Friday II. But is your bookshelf?
Force Friday II -- coming tomorrow, September 1 -- will see the highly-anticipated release of several major new Star Wars books, including many in the Journey to Star Wars: The Last Jedi publishing program. Check out StarWars.com's list below for what titles you'll find in stores (along with some coming soon, as well), and start your reading journey to the next Star Wars film.
Coming Force Friday II, September 1
Leia: Princess of Alderaan (Disney Lucasfilm Press)
by Claudia Gray

It is Leia Organa's sixteenth birthday and she participates in the traditional ceremony where she declares her intention to one day take the throne of Alderaan. But she's much more concerned about the way her parents are acting lately: lots of meetings and late dinners and not talking to her as much as they used to. Eventually she discovers the reason for their secrecy: their involvement in the increasingly organized rebellion. When Leia decides to become involved herself in the fight against the Empire, whether her parents approve or not, she will have to prove to them that she is a valuable asset who must be allowed to take a stand, regardless of the risk to herself. 
Phasma (Del Rey)
by Delilah S. Dawson

When a Resistance spy is taken prisoner by Cardinal, a high-ranking stormtrooper in the First Order, she cuts a deal for her freedom: to tell Cardinal everything she knows about his biggest rival: Captain Phasma. The story then cuts between the present and the past, showing Phasma growing up as a fearsome warrior on a brutal world and the bond that she forges with Brendol Hux when he crash lands on her planet. Hux sees potential in Phasma to become a great asset for the First Order.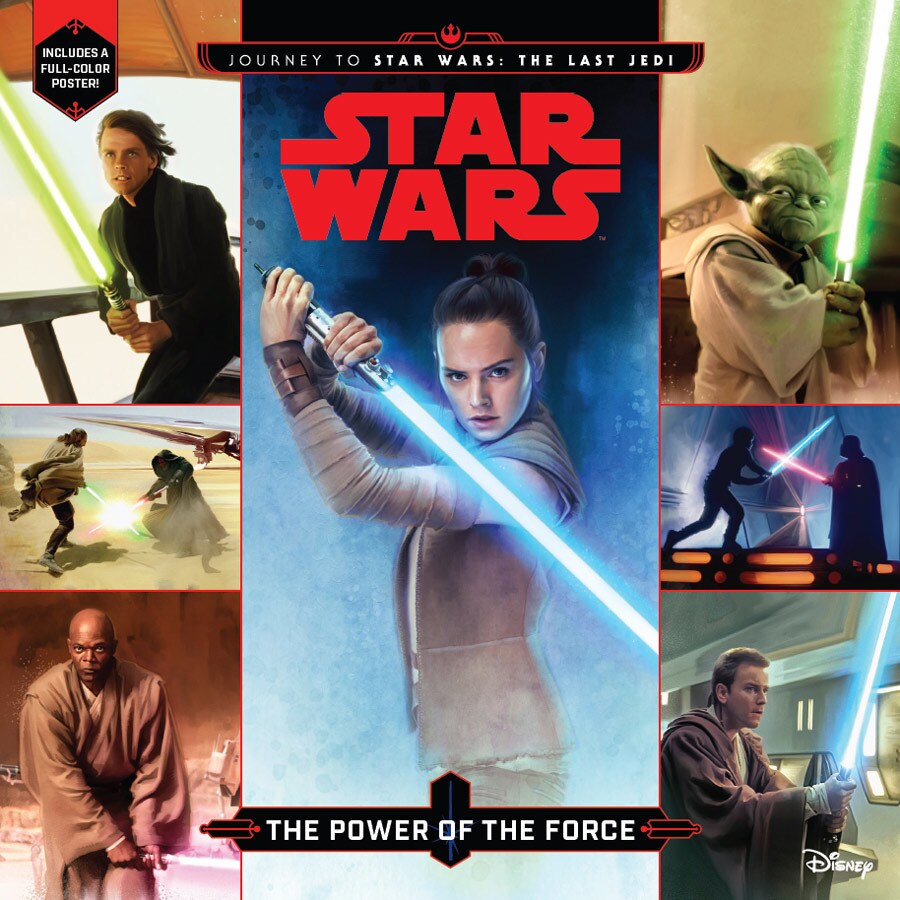 The Power of the Force (Disney Lucasfilm Press)
by Michael Siglain (author) and Brian Rood (artist)
The Force gives the noble Jedi Knights their power, but it can also be used by the fearsome Sith. In the never-ending battle between good and evil, who will control the power of the Force?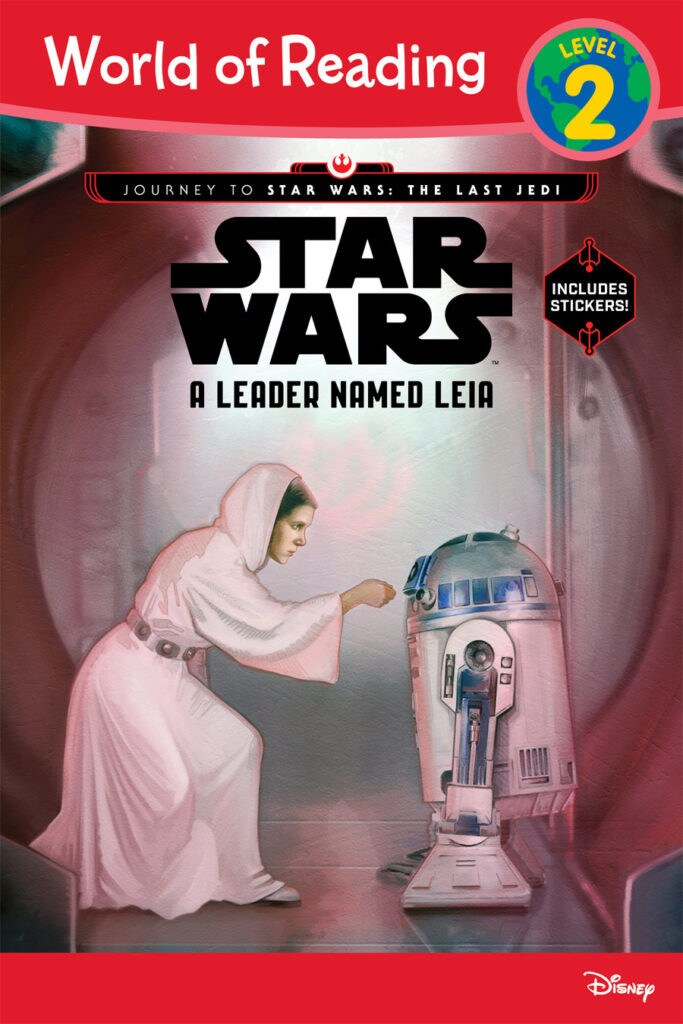 A Leader Named Leia (Disney Lucasfilm Press)
by Jennifer Heddle (author) and Brian Rood (artist)
To some she's a princess, to others a general, but to everyone Leia Organa is one of the galaxy's greatest leaders. Learn all about Leia's exciting adventures with A Leader Named Leia.
Tales of the Force (a Big Golden Book) (Random House)
From the Jedi, to the Sith, to the Force-sensitive, this Big Golden Book is packed with stories about all the heroes and villains from the Star Wars saga! Featuring stunning retro stylized illustrations, this book is perfect for Star Wars—and Big Golden Book—fans of all ages!
BB-8 on the Run (Disney Lucasfilm Press)
by Drew Daywalt (author) and Matt Myers (artist)
BB-8 must fend for himself when he is separated from his master, Poe Dameron, on the desert planet of Jakku. This original picture book, written by New York Times Bestselling author, Drew Daywalt, explores what exactly BB-8 was up to from the time he leaves Poe to when he is rescued by Rey in The Force Awakens. Everyone's favorite little droid is on the run, encountering new friends and foes along the way!
Non-Fiction: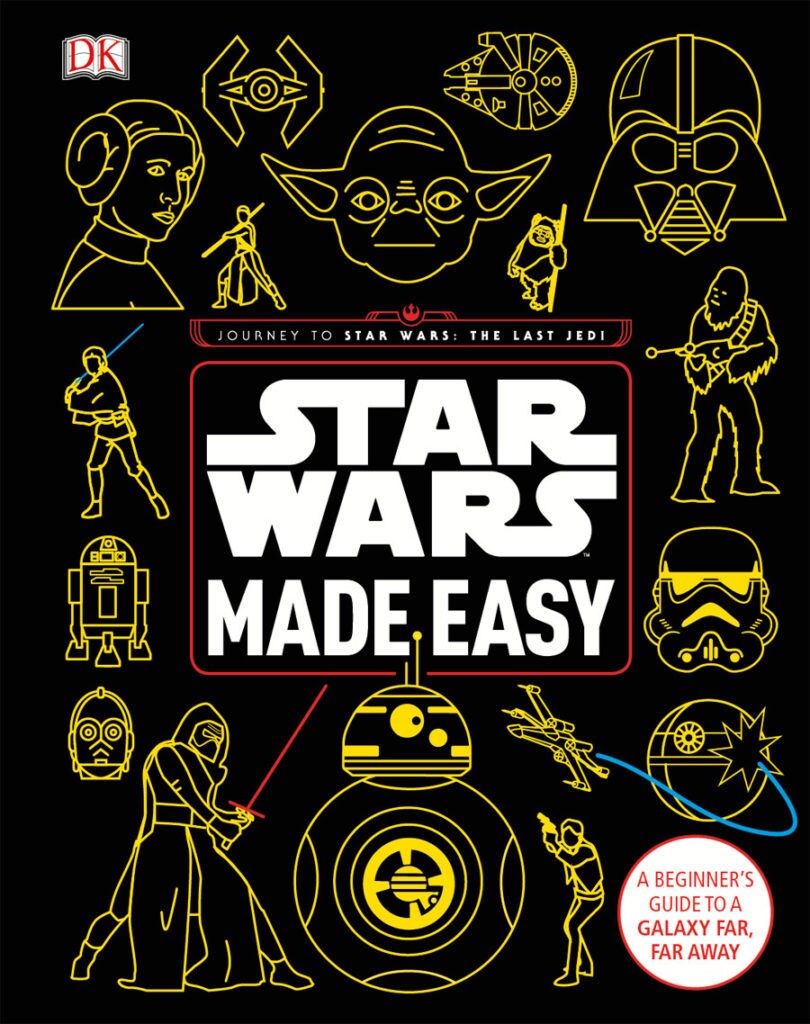 Star Wars: Made Easy: A Beginner's Guide to a Galaxy Far, Far Away… (DK Publishing)
by Christian Blauvelt
Never seen a Star Wars film? Don't know one end of a lightsaber from another? Then Star Wars Made Easy is for you! This beginner's guide to a galaxy far, far away is a fun and informative read that will leave you knowing the difference between a Jedi and a Jawa!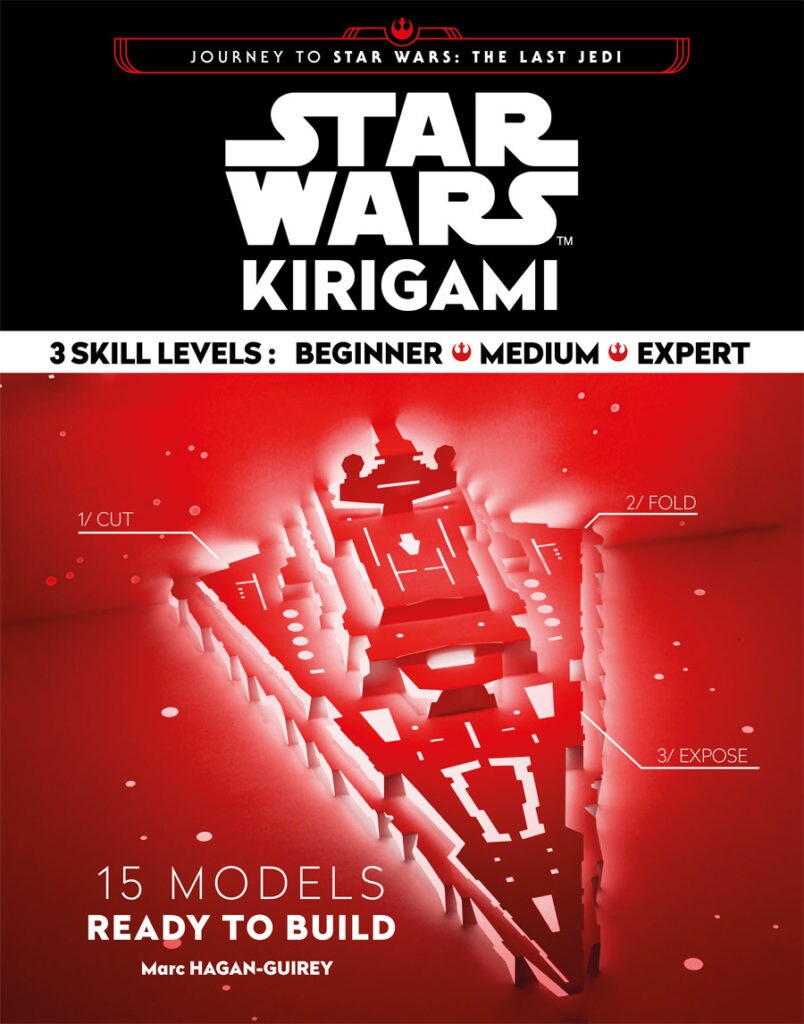 Kirigami: The Starships (Chronicle)
by Marc Jagan-Guirey (Author and artist)
Celebrate the Star Wars saga's most iconic starships with Marc Hagan-Guirey's incredible kirigami projects, made by folding and cutting paper to create amazing 3D artwork.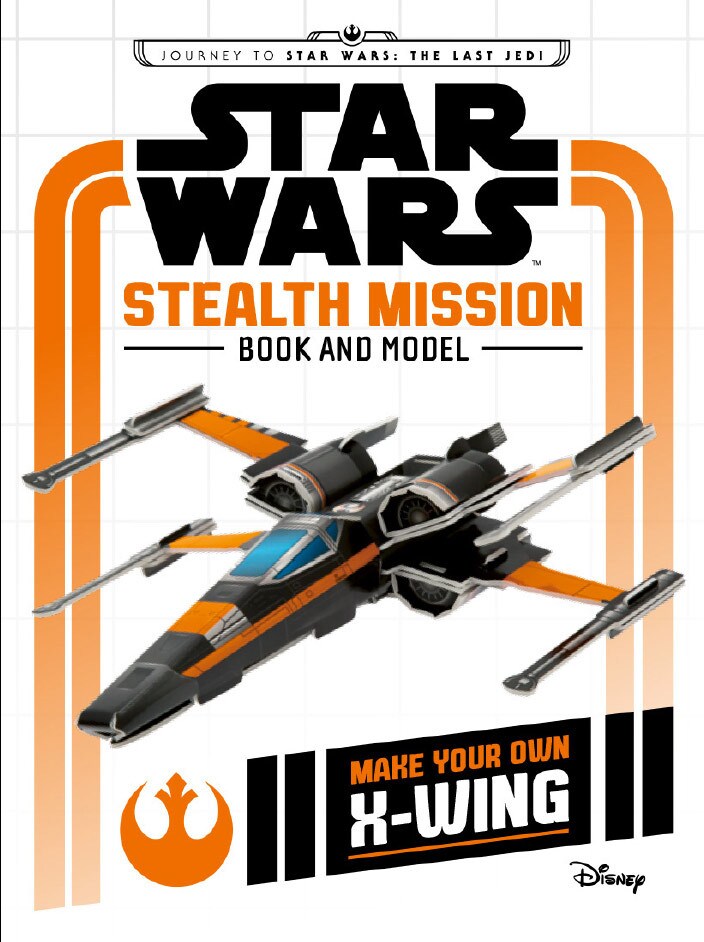 Stealth Mission Construction Book (Poe's X-wing) (Egmont UK)
by Rob Ball (model artwork) and Neal Manning (paper engineer)
Join Poe and BB-8 for more action and adventure in Star Wars: The Last Jedi! This mini construction book contains fun facts and stats about some of the characters and ships from the new movie.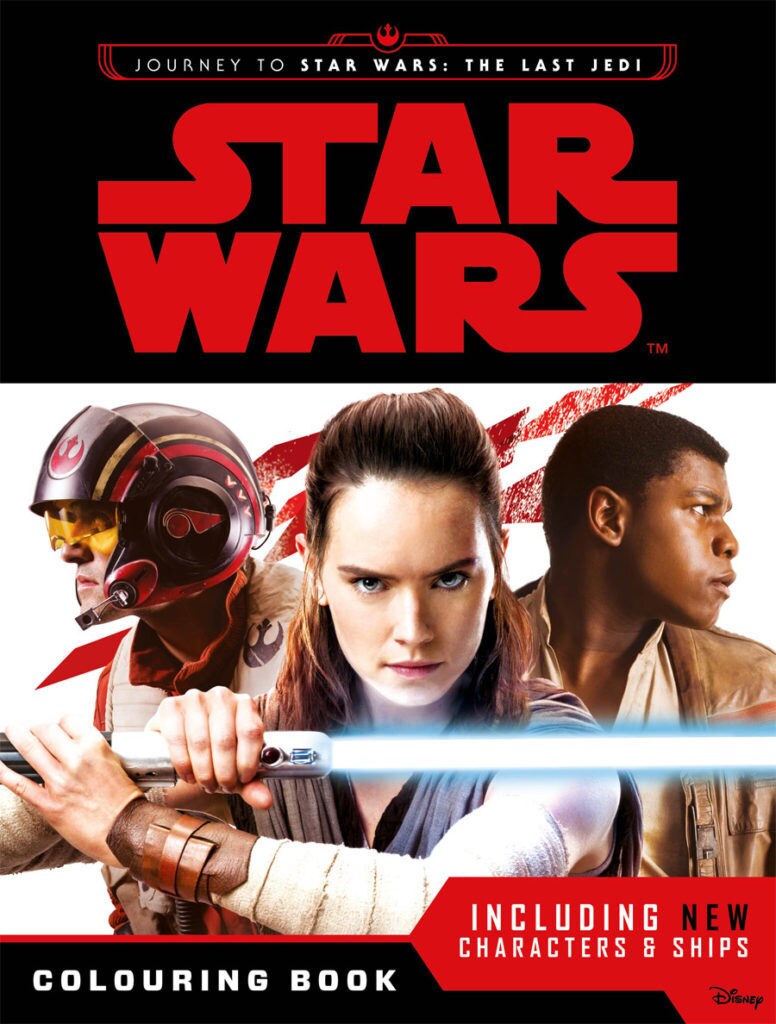 Keepsake Coloring Book (Disney Lucasfilm Press)
by Katie Cook
A keepsake coloring book for parents & padawans, featuring fan-favorite artist Katie Cook's adorable black & white line art from ABC-3PO and OBI-123. Featuring new characters, ships, and vehicles from Star Wars: The Last Jedi.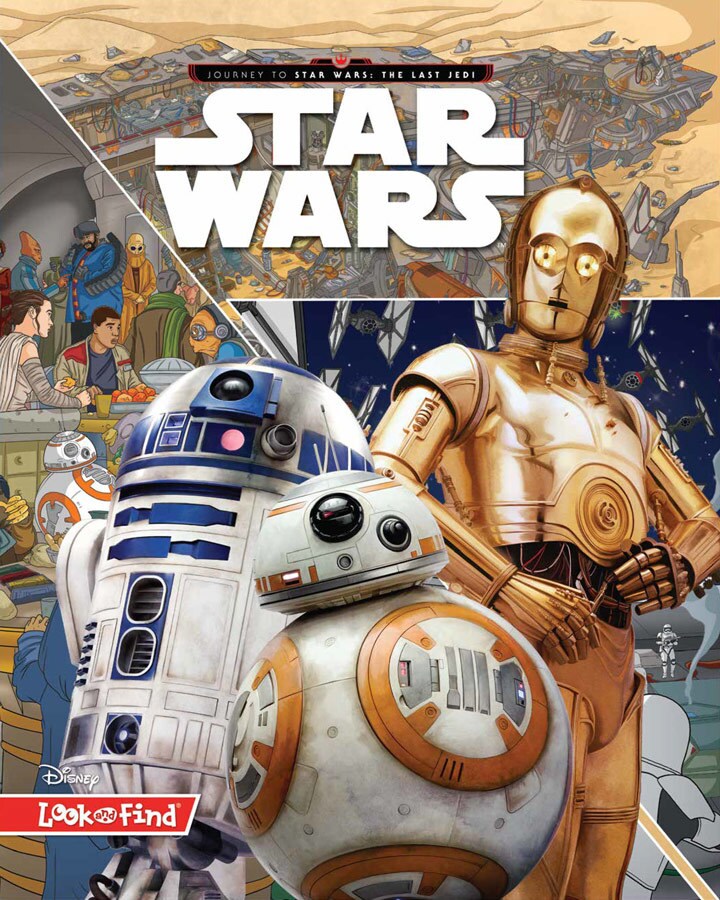 Look & Find (PIP)
by Art Mawhinney
A fun-filled adventure through the galaxy in which kids will need to search and find some of the most iconic characters and ships from The Force Awakens, with two spreads from Star Wars: The Last Jedi.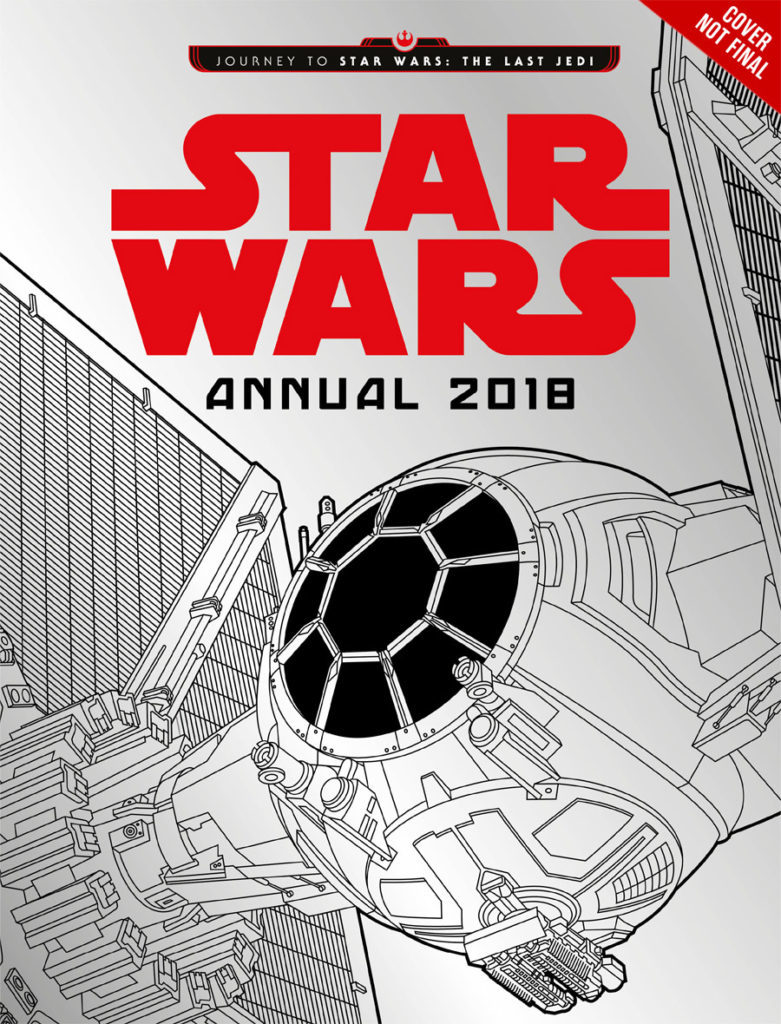 Star Wars: Annual 2018 (Egmont UK)
by Egmont UK staff
Celebrate 40 years of the Star Wars saga with the Star Wars Annual 2018. The perfect gift for fans, with puzzles, games, activities, facts, and more! Features a section of posters from the year's most anticipated film Star Wars: The Last Jedi.
Coming Wednesday, September 6
Captain Phasma Mini-Series (Marvel)
by Kelly Thompson (author) and Marco Checchetto (artist)
In this high-octane thriller Kelly Thompson (Hawkeye, Storykiller, The Girl Who Would Be King) and Marco Checchetto (Spider-Man, Daredevil, Star Wars: Shattered Empire) present a character-defining story of the Star Wars saga's iconic new villain.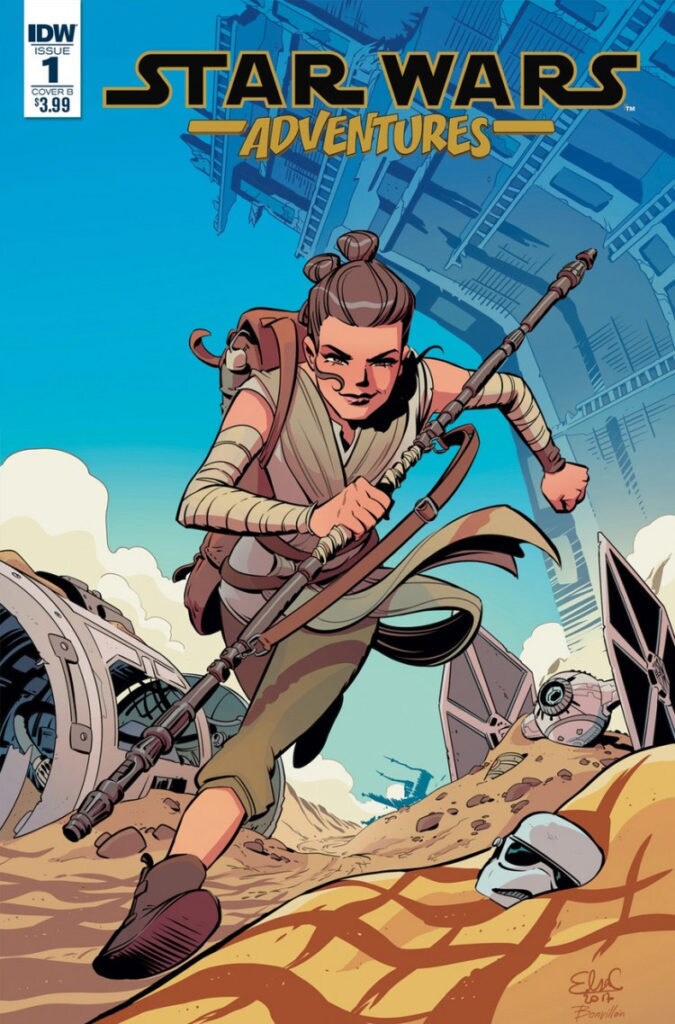 Star Wars Adventures (IDW Publishing)
by Cavan Scott and Landry Walker (authors) and Chris Samnee, Derek Charm, and Eric Jones (artists)
A monthly comic book for younger readers, IDW's Star Wars Adventures will tell short, epic tales featuring iconic heroes from a galaxy far, far away, with a running backup featuring adventurer Emil Graf telling tales from all eras of the Saga.
And there are more Journey to Star Wars: The Last Jedi titles coming soon, including…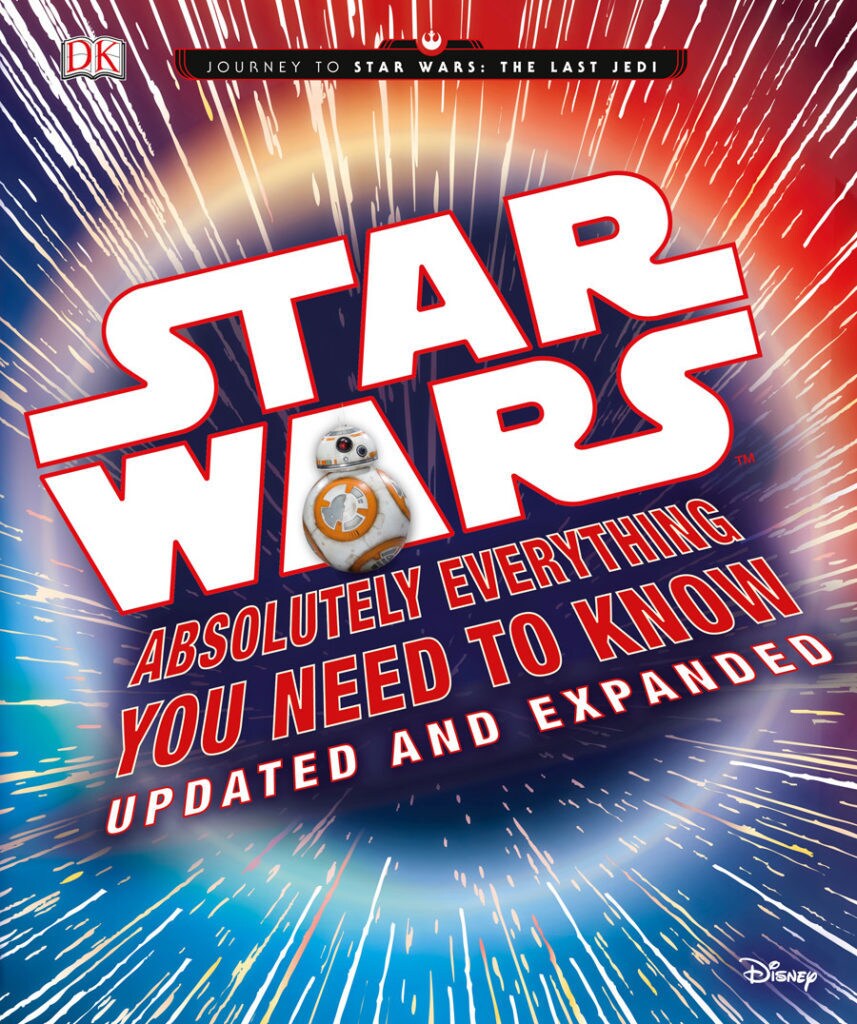 Absolutely Everything You Need to Know About Star Wars – Updated & Expanded (DK)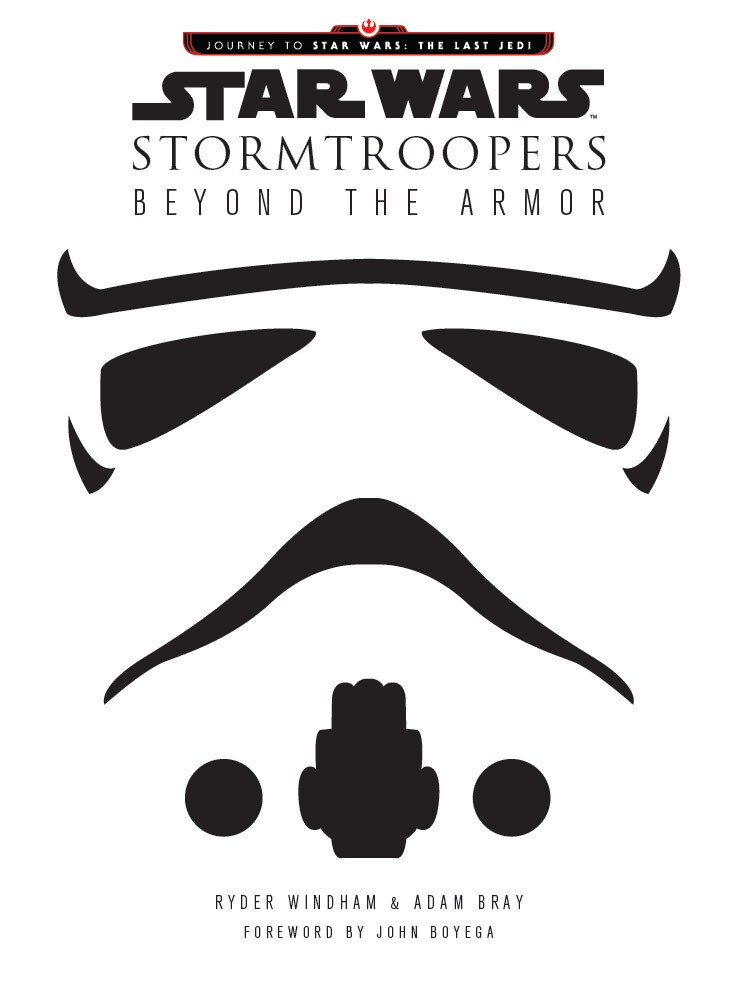 Stormtroopers: Beyond the Armor (HarperCollins)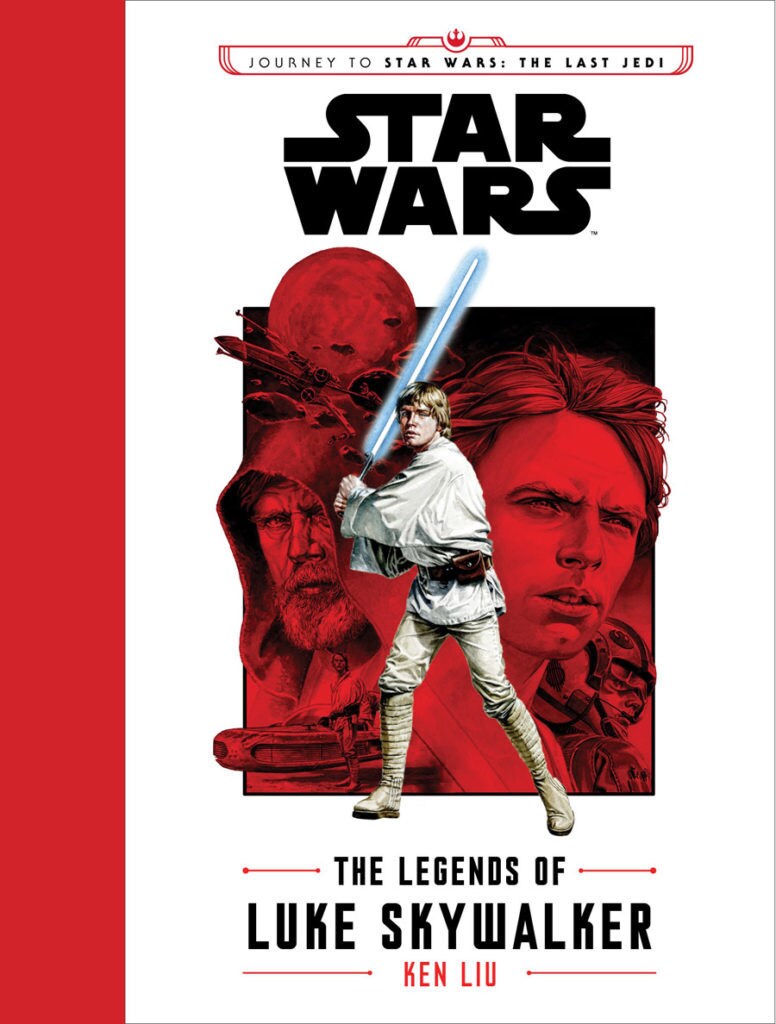 The Legends of Luke Skywalker (Disney Lucasfilm Press)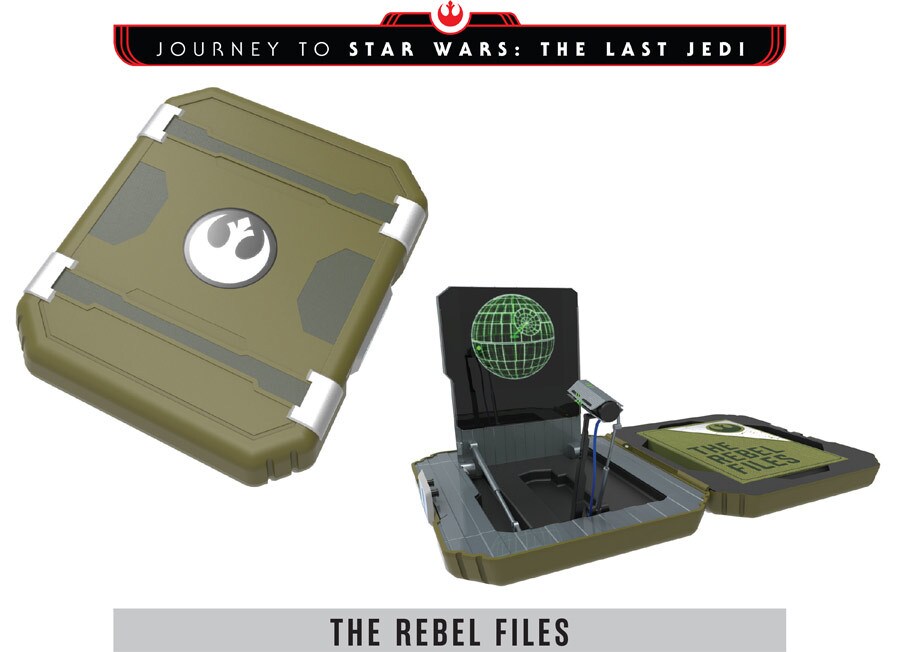 The Rebel Files (becker&mayer!)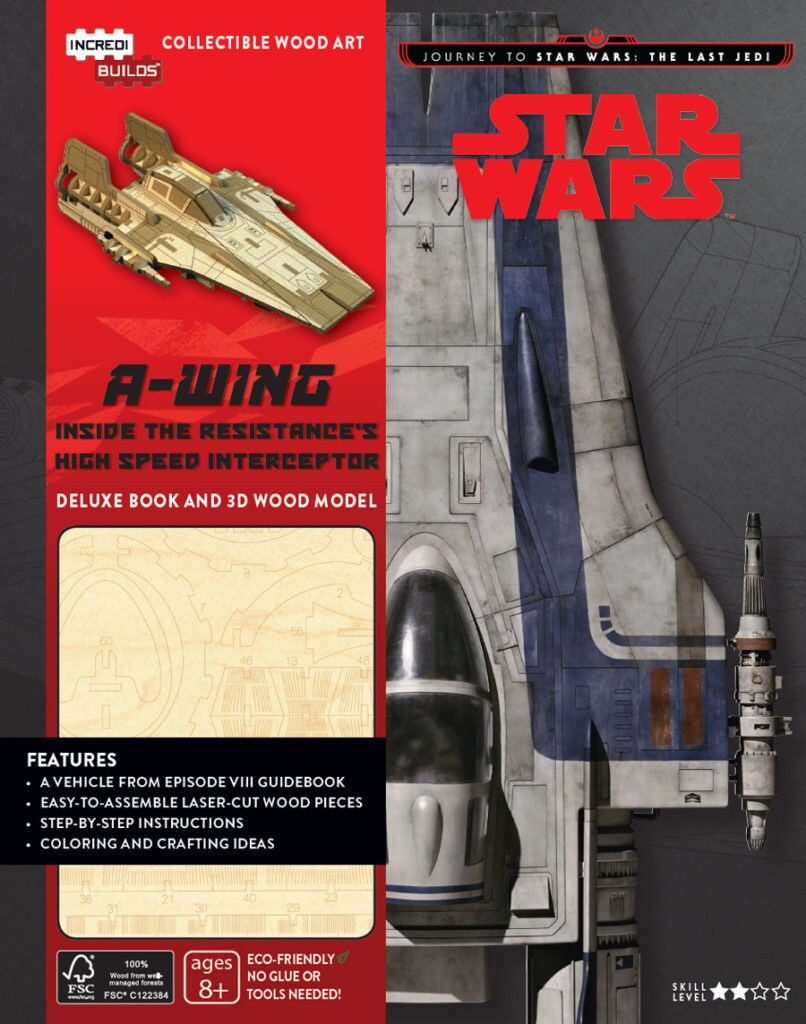 IncrediBuilds: A-wing book and model (Insight Editions)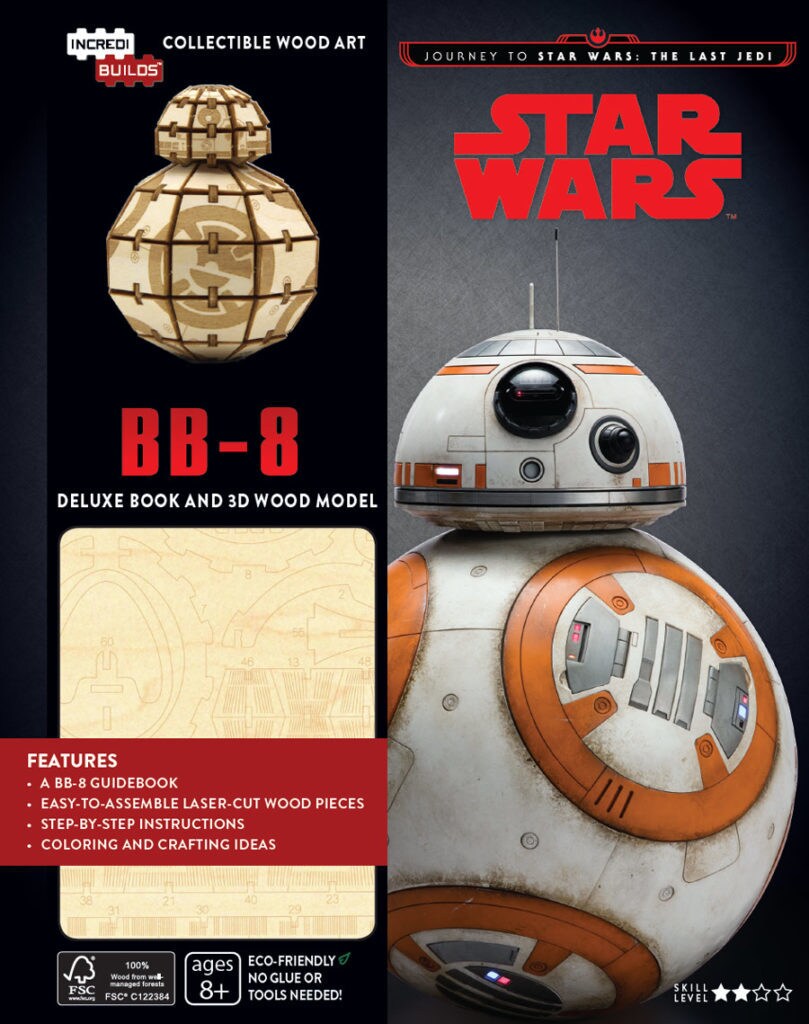 IncrediBuilds: BB-8 book and model (Insight Editions)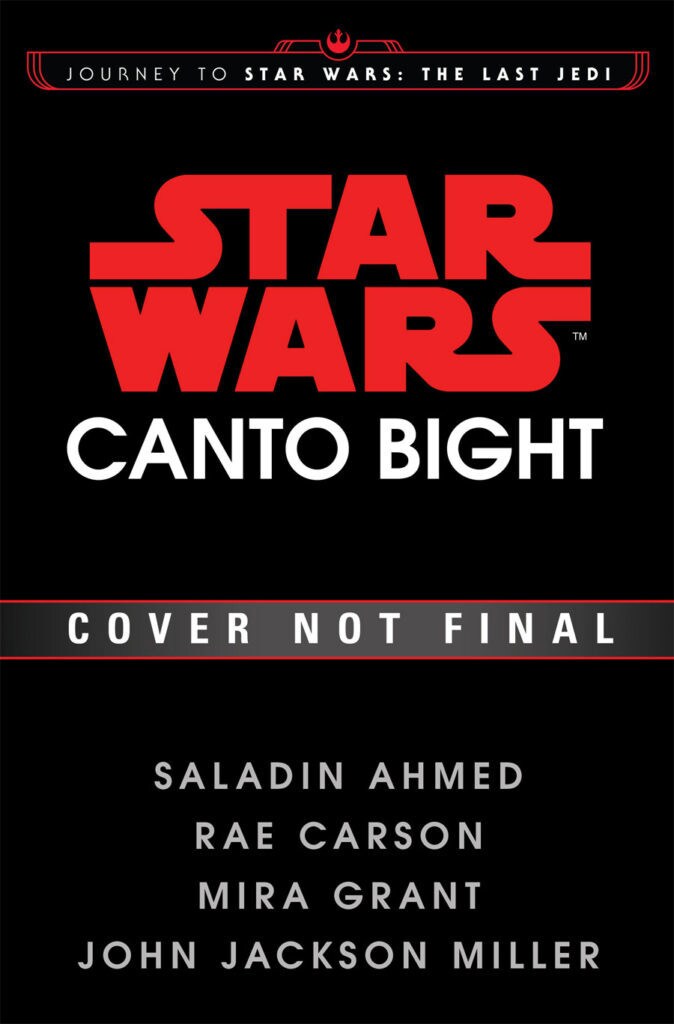 Canto Bight (Del Rey)
StarWars.com. All Star Wars, all the time.