Celebrate the women of the galaxy -- including Leia, Rey, Padmé, and Ahsoka -- with a new collection of jackets, shirts, and dresses (with pockets!)
Nearly a decade ago, when Her Universe was just getting ready to launch its unique Star Wars apparel for female fans, founder Ashley Eckstein was trying on different names that exemplified the brand and the community she was hoping to build.
She landed on "Sisters of the Force," a phrase that was ultimately left on the cutting room floor. But for Eckstein, the voice of Ahsoka Tano on Star Wars: The Clone Wars and later Star Wars Rebels, it helped to set the tone for things to come. "Sisters of the Force never took off, but it was always kind of my name for the female Star Wars community," she says. And next week, Her Universe will launch a special "Sisters of the Force" capsule collection at Star Wars Celebration Chicago, with dresses, shirts, hoodies, and even capes that pay homage to some of the bravest women in the galaxy.
"Sisters of the Force, to me, represents women in Star Wars," Eckstein recently told StarWars.com. "Whether it's the characters, whether it's the fans, whether it's the women who work on Star Wars, there are all of these strong women who bring Star Wars to life. And while my dream with Her Universe, from day one, has been to spread the message that Star Wars is for everyone, I wanted to shine the spotlight on the women of Star Wars with this collection."
As the company prepares to celebrate its ninth anniversary, Eckstein shares the stories behind the designs in the new line.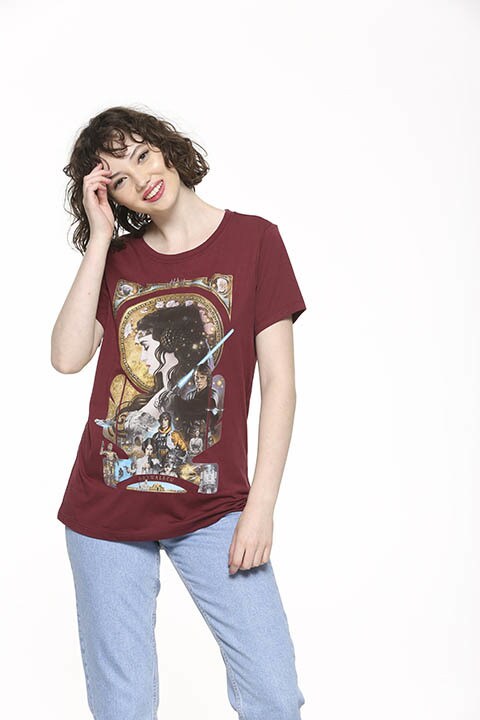 Padmé nouveau
If this nouveau design looks familiar, that's because the piece was pulled from the Her Universe vault to be reissued by request. "It was our most popular shirt when we first launched," Eckstein says. "That shirt hasn't been available for over 5 years. But people still request it because their first shirt is worn out or they're a newer Her Universe fan."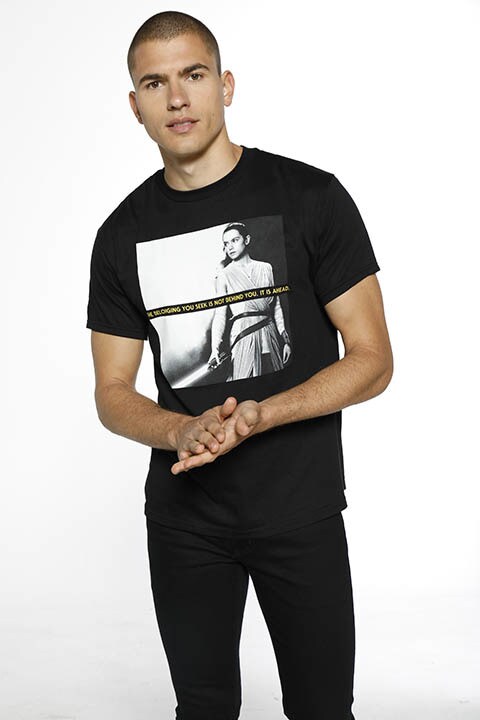 Rey tee
Star Wars fandom is like a family, and there's no place that's more apparent than at Star Wars Celebration. With the launch of Our Universe last year, Eckstein's team opened up even more possibilities with unisex offerings. "So many guys not only have supported us from day one but on a regular basis they tell me we're one of the only brands that offer Ahsoka Tano T-shirts for men," Eckstein says. When it came time to design a piece for Rey, the team chose a unisex cut and a quote that was indicative of inclusion. "That quote felt like it was right for Rey, right for the saga where we are now going into Episode IX, and just right as an inspiring quote in everyday life."