An author turns Sith at Marlins Park, fans line up for Force Friday, plus more news from around the Internet!
Galaxy Wire is a selection of the StarWars.com team's favorite activity relating to Jedi, Sith, and the power of the Force on the Internet. From Star Wars: The Force Awakens tidbits to photos of dogs dressed like Ewoks, you'll find it all here. Thankfully, no Bothans died to get us this information.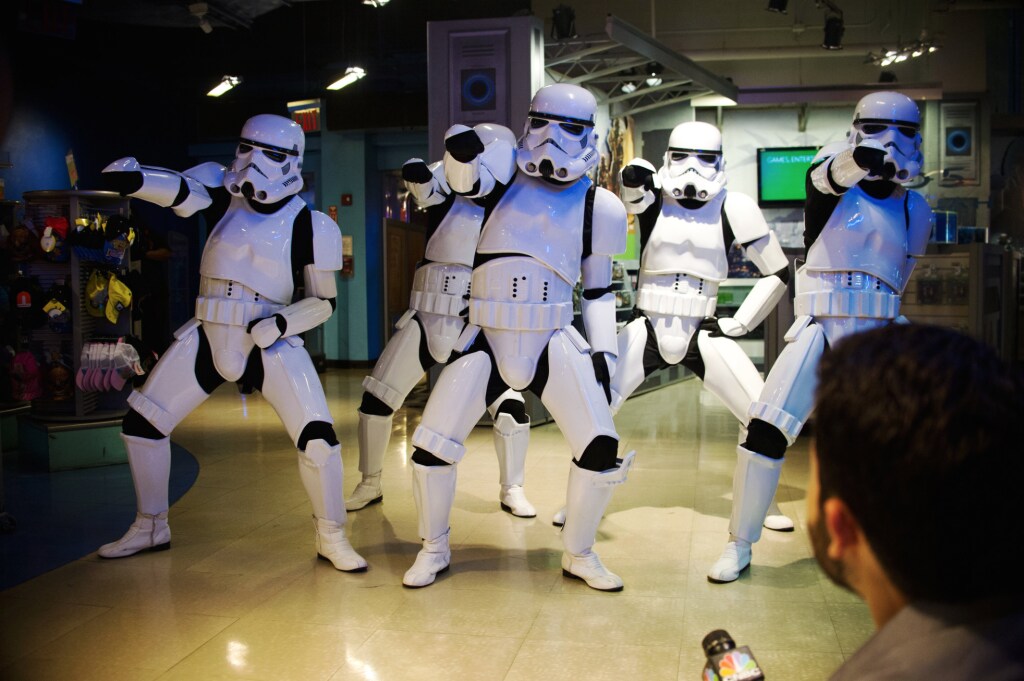 Stormtroopers celebrate new Star Wars toys
The last time stormtroopers were seen in a Times Square-like environment, they were being tossed around by a jubilant crowd celebrating the fall of the Empire. Good times. Now, they're partying with fans that lined up outside of Toys "R" Us waiting for the midnight release of the latest toys from Star Wars: The Force Awakens. As the New York Times reports, hundreds of eager Star Wars fans came dressed as their favorite Jedi and bounty hunters, and store employees asked trivia questions and handed out free merchandise to those that answered correctly. Maybe Yoda should have done the same thing with Luke during his Force training.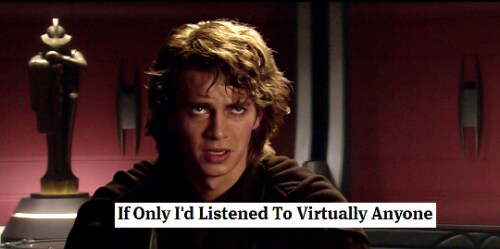 The Onion headlines + Star Wars = brilliance
As highlighted by Mashable, an innovative Tumblr user jumbled together a collection of headlines from America's finest news source and used them to externalize what all of us are thinking during a particular Star Wars scene. The only thing missing is Luke falling down an abyss after Darth Vader reveals himself to be his father. How bout "worst family reunion ever?"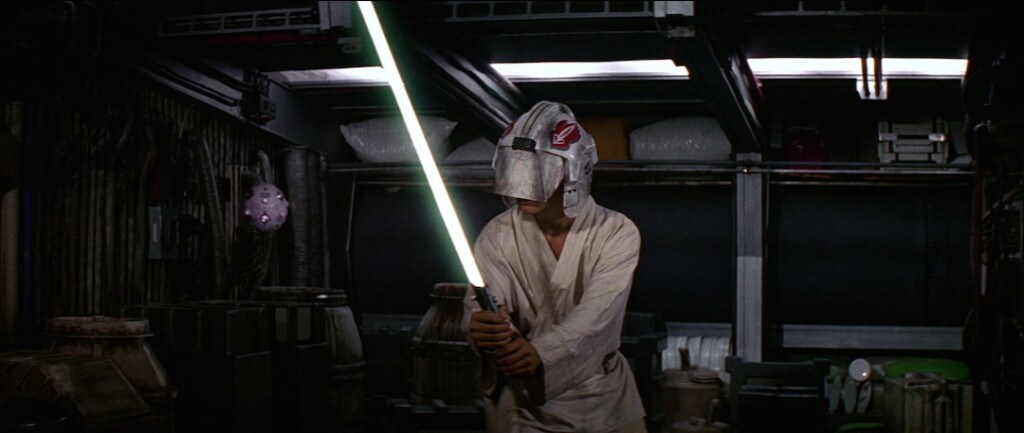 The truth about lightsabers
Mythbusters has disproved many things, like using umbrellas as parachutes. But how about something serious like lightsaber battles? In a clip of the latest episode posted by the LA Times, the hosts of the show attempt to determine whether blaster fire can be deflected by someone wielding a lightsaber. The experiment yielded one positive result. Not bad considering the subject wasn't a Jedi.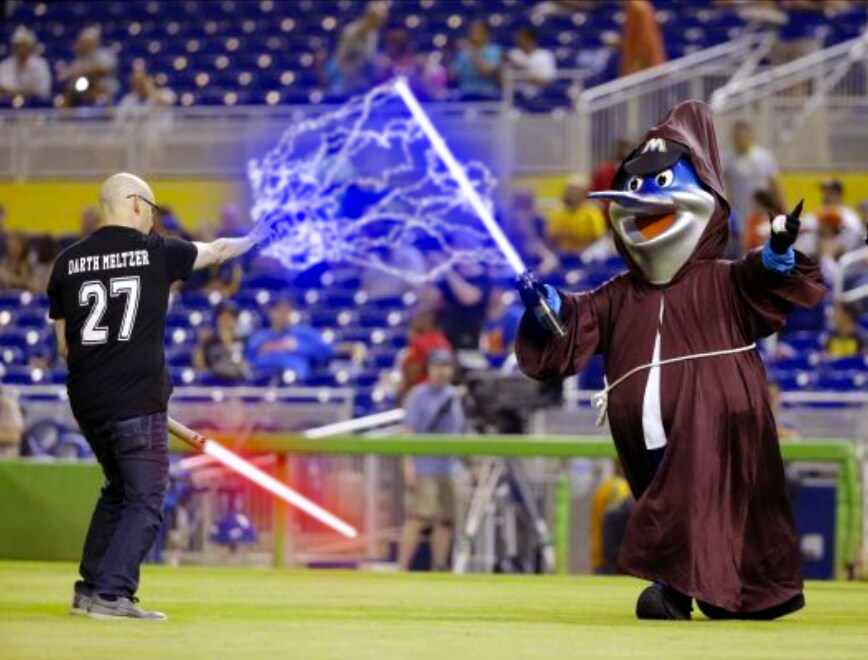 Miami Marlins add some sparks to Star Wars Day 
The Miami Marlins may have found the next star of their franchise. Brad Meltzer, author and host of Lost History on the History Channel, threw out the first pitch on Star Wars Day at Marlins Park before battling Jedi Master Billy the Marlin. According to Entertainment Weekly, he's strong with the power of the dark side.
To gain popularity with the pro-dark-side fans, Seltzer might want to think about zapping that sculpture behind the centerfield wall and replacing it with a statue of Darth Vader.
What Star Wars news are you most excited about? Let us know in the comments below!
StarWars.com. All Star Wars, all the time