Several Star Wars characters get a shave plus more news from around the Internet!
Galaxy Wire is a selection of the StarWars.com team's favorite activity relating to Jedi, Sith, and the power of the Force on the Internet. From Star Wars: The Force Awakens tidbits to photos of dogs dressed like Ewoks, you'll find it all here. Thankfully, no Bothans died to get us this information.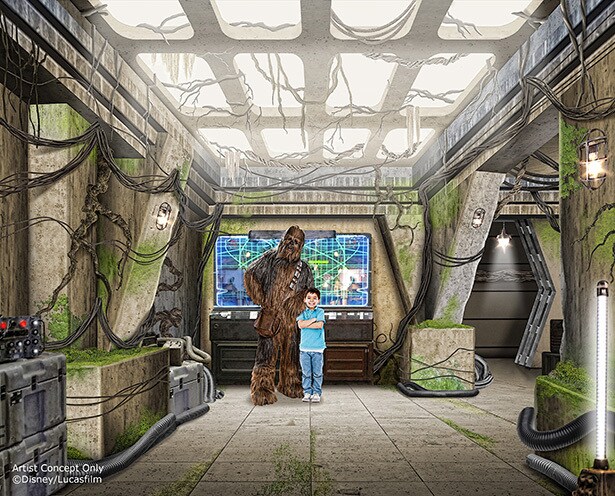 The Force continues to grow in Disneyland
Everyone has a favorite season. Fall brings Halloween and football. Winter gives us the solstice. Spring gives us 4o percent off wool sweaters. Summer is the start of movie blockbusters and science camp.
The fifth season is all-year round, though it only takes place at Disney theme parks. Known as the Season of the Force, it's a time when guests meet Star Wars characters, space rides jump into hyperspace, and theaters revisit classic scenes from the films. Apparently, there's going to be a few more additions this November as we get closer to the release of The Force Awakens, as reported by IGN.
We have a new favorite season.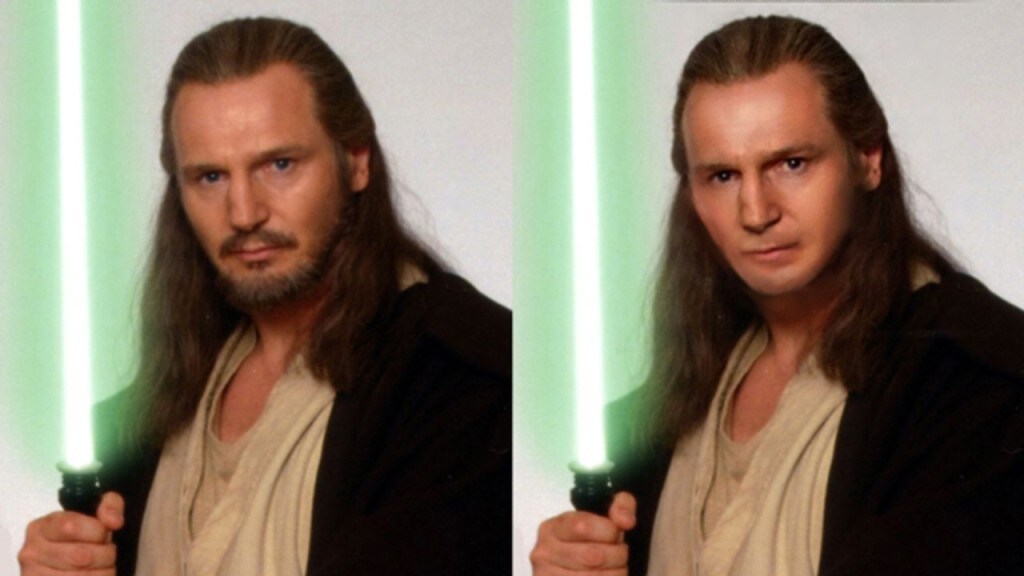 Reimagining Star Wars characters without facial hair
Ever wonder how Lando and Qui-Gon would look if they used shaving cream? Thanks to these pictures shared over at The AV Club, we finally get to see. The effect is pretty dramatic. It gets you thinking, what if the mask-less Darth Vader had a goatee? He might look rather dashing.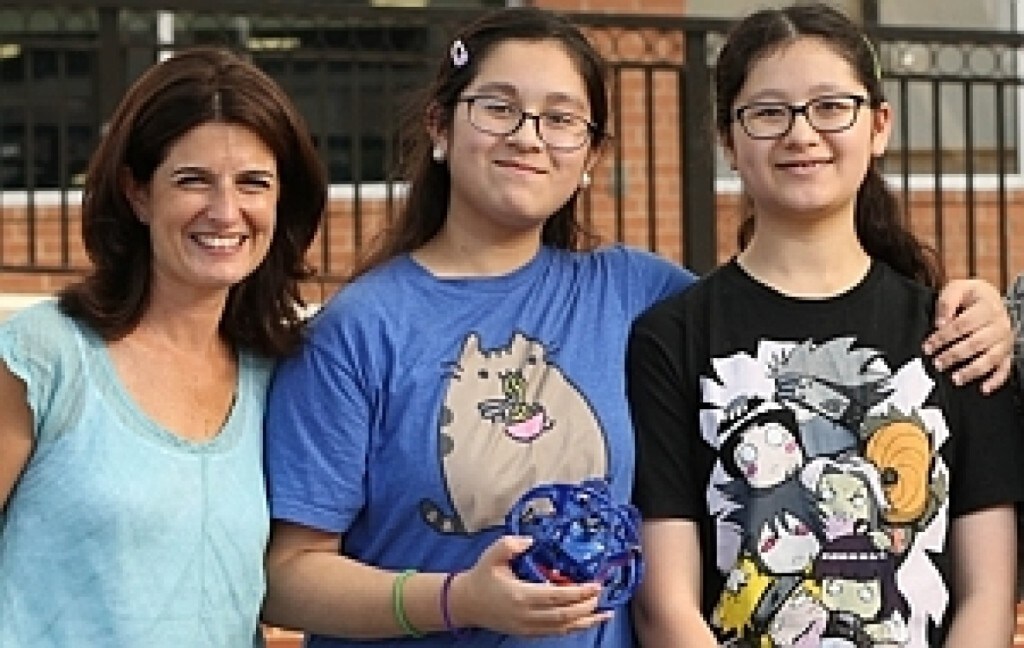 The Jedi's favorite toy is brought to life
The remote device that Jedi used for lightsaber training exercises just won first place at a toy design competition sponsored by a museum in our nation's capital. OK, maybe this isn't the ball that Luke dug up on the Millennium Falcon. It doesn't float around or shoot lasers, but according to the Washington Post, it's remote-operated and has a 3D-printed base.
Designed by two teenage siblings from Hagerstown, Maryland, the "VectOrb" might possibly make it onto the shelves of toy stores across the country! Now all someone has to do is make a lightsaber.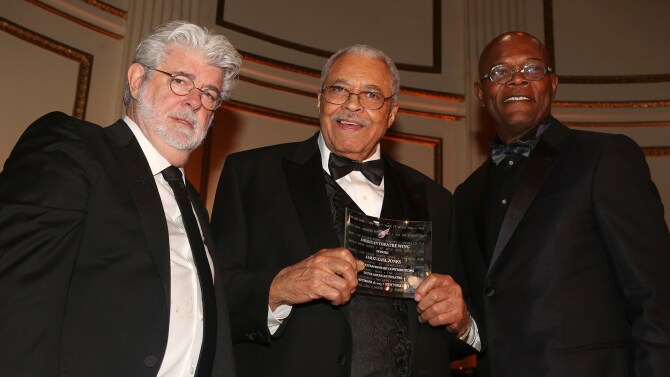 No hard feelings between Darth Vader and Mace Windu
Unlike the Sith, the Jedi never hold a grudge. As Variety reports, both George Lucas and Samuel L. Jackson were on hand at the 98th annual American Theatre Wing Gala in New York City to honor the career of James Earl Jones, who provided the voice of Darth Vader in the Star Wars films.
As you might remember, Vader cut off Mace's hand just as he was about to finish off Darth Sidious. The Jedi Master doesn't look the slightest bit displeased standing next to his former colleague. What a guy.
What Star Wars news are you most excited about? Let us know in the comments below!
StarWars.com. All Star Wars, all the time