A Colorado Mom makes an amazing set of droid costumes, Emperor Palpatine wins another election, plus more news from around the Internet!
Galaxy Wire is a selection of the StarWars.com team's favorite activity relating to Jedi, Sith, and the power of the Force on the Internet. From Star Wars: The Force Awakens tidbits to photos of dogs dressed like Ewoks, you'll find it all here. Thankfully, no Bothans died to get us this information.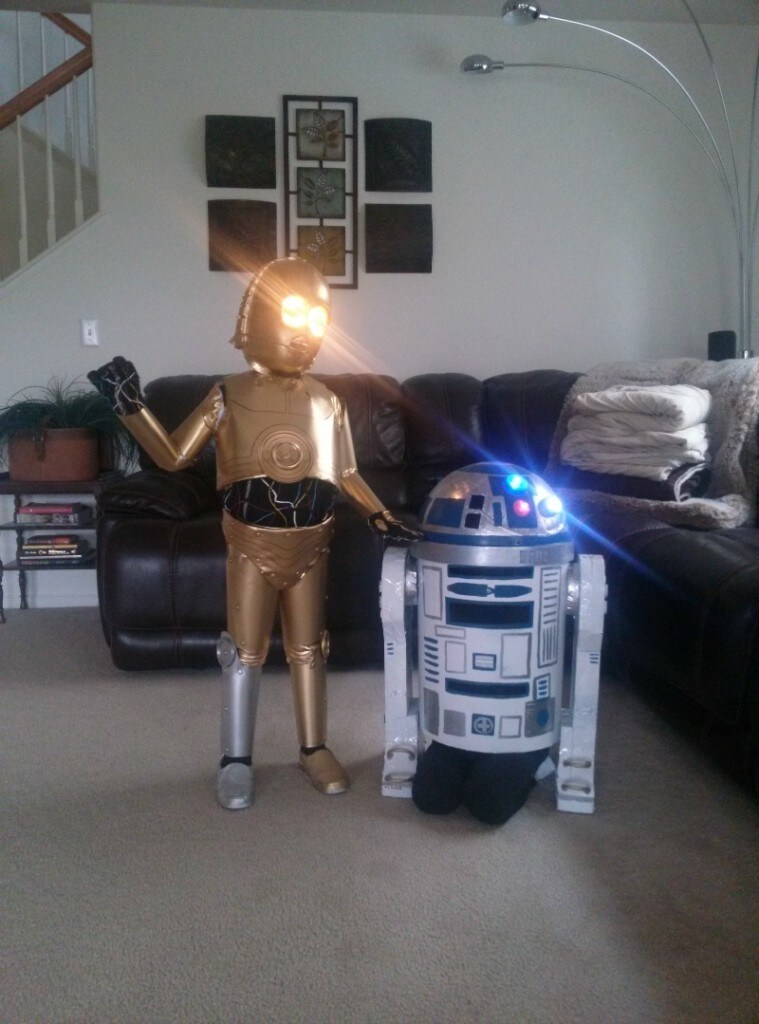 Even the cantina wouldn't ban these droids
Remember when it wasn't cool for mom to make your costumes? Well, anyone looking at the picture above will never go to their neighborhood costume shop again.
A local mom in Colorado is now an Internet superstar after posting a video of her five-year-old twins wearing the C-3PO and R2-D2 costumes she made for them for Halloween. Built from garbage cans and diamond sheet metal, these state-of-art suits come with LED lights, sound effects, and internal handles.
Maybe her next project will be a BB-8 droid you can drive like a Power Wheel truck. Who wouldn't want one of those?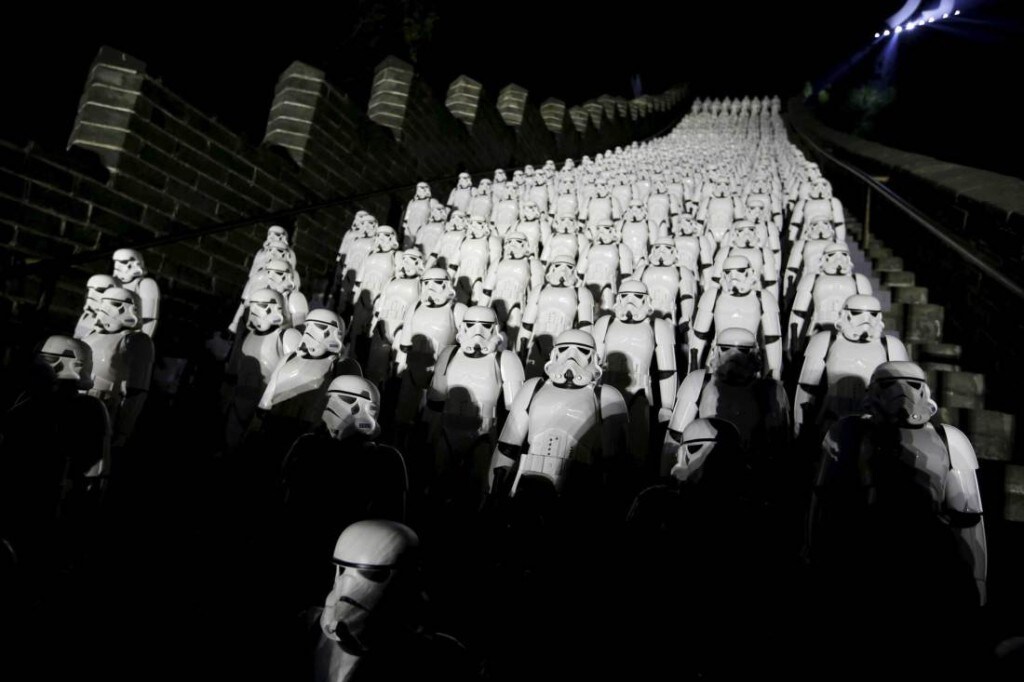 Great Wall of China powerless against Imperial invaders
Five-hundred stormtrooper figurines were assembled on the steps of the Great Wall of China. Perhaps they were used as decoy sentries against Rebel spies stationed in Beijing, or as a clever way to celebrate the trailer release for Star Wars: The Force Awakens. It's likely the latter, since stormtroopers don't really do a good job at holding the fort against invaders. We saw that on Endor against the Ewoks.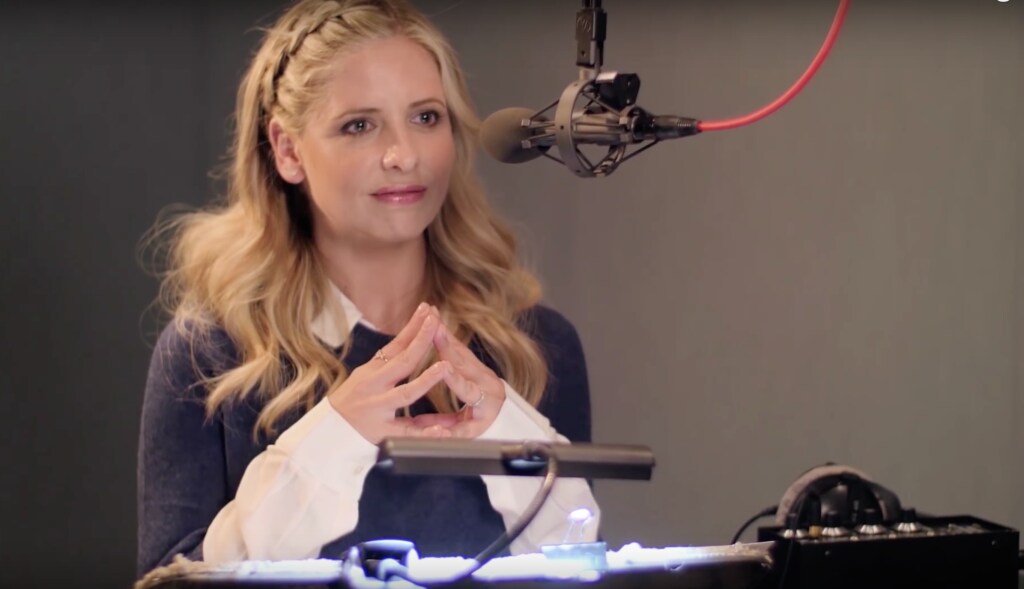 Sarah Michelle Gellar trades in her stake for a lightsaber 
She once won over hearts around the country as a vampire-slaying teenager, now she's a Jedi-hunting Inquisitor on the second season of Star Wars Rebels. Ezra and Kanan should be grateful that they only have to hear Sarah Michelle Gellar's voice. What if she brought her martial arts skills to the screen? By the looks of that photo, she's thinking the same thing.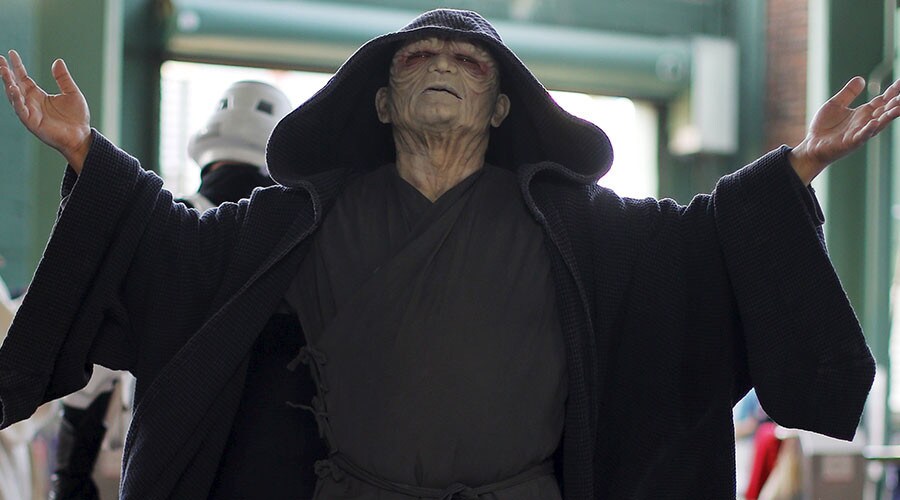 Emperor Palpatine is good at winning elections
In a shocking upset destined to change the political landscape of a nation, Palpatine Dmitry was elected to the City Council of Odessa, Ukraine, with 54 percent of the vote, overcoming strong pushback from a fringe group which argued that the former senator was not born in the galaxy and thus shouldn't be qualified for office.
Seriously, this election actually happened.
StarWars.com. All Star Wars, all the time