To celebrate the arrival of Season 2 of Star Wars: The Bad Batch, two StarWars.com writers go head-to-head to defend their favorite member of Clone Force 99.
One of the great things about Star Wars is that it inspires endless debates and opinions on a wide array of topics. Best bounty hunter? Most powerful Jedi? Does Salacious Crumb have the best haircut in the saga? In that spirit, StarWars.com presents From a Certain Point of View: a series of point-counterpoints on some of the biggest -- and most fun -- Star Wars issues. With the launch of Star Wars: The Bad Batch Season 2, now streaming on Disney+, two StarWars.com writers have joined forces to debate who among the motley crew is the most valuable member of the team.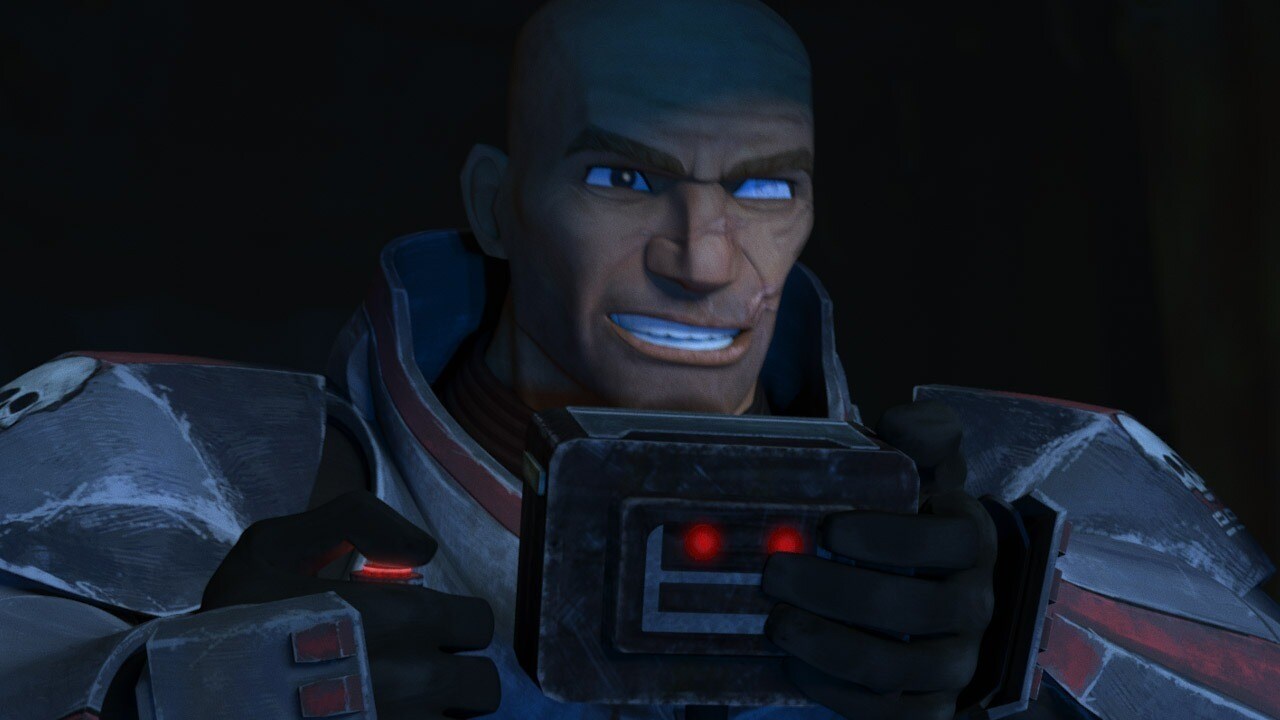 Wrecker is the best member of Clone Force 99, says Amy.

A loyal friend with a noble heart, a deep passion for both using explosives and cuddling a tooka doll... these elements and more make Wrecker the best member of Clone Force 99. Wrecker's genetic mutations give him extraordinary strength, which means he can muscle his way out of about any situation. Not even a fallen gunship can stop Wrecker from saving the day. Pair his penchant for bashing the enemy with his affinity for demolition and you have quite the force in any fight.
But it's not just Wrecker's brute strength that makes him the best member of Clone Force 99; it's his heart.

All the members of the group carry burdens from their pasts. Maybe it's a particular battle that won't stop haunting them. Or they might wonder if they made the right choice at a particular moment. They don't often seem to put aside their roles as soldiers — except for Wrecker. He's a big, goofy kid. Wrecker can take down any threat, but he's equally adept and finding the joy in playing with Omega and sneaking away for some hard-earned Mantell Mix. Of the group, he connects the most with Omega on an emotional level.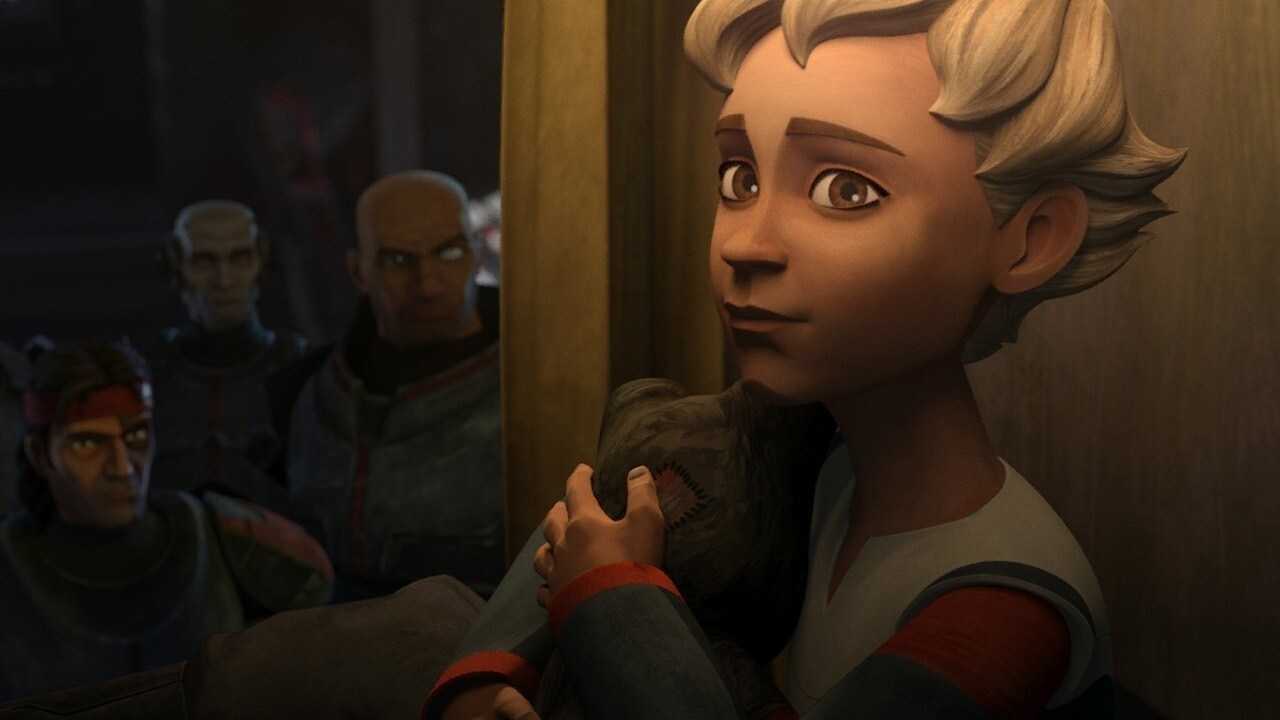 My heart melted into an infinite puddle when he made Omega a space of her own on the Marauder. The thoughtfulness! If the Star Wars universe had Pinterest, this nook would have its own board. Wrecker placed his beloved tooka doll, Lula, in the room, too. It's just one example of how he went out his way to make Omega feel at home with the group. Wrecker recognized what Omega needed and fully stepped into the big brother role when the other members of team kept her at arm's length, arguing about the dangers of having a kid around.
With The Bad Batch being, in no small part, a story about this group of misfits watching over a child who is also a misfit, it's important for someone to see her. Wrecker does.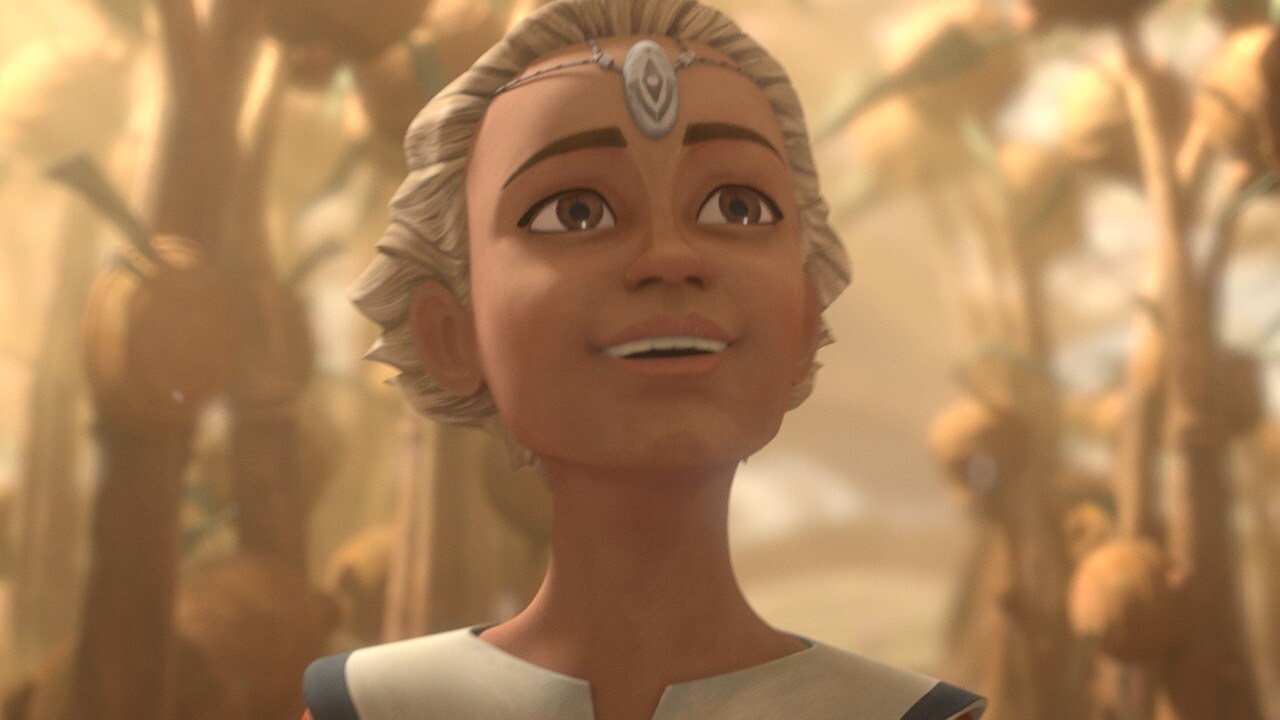 There is only one MVP in Clone Force 99, and it's Omega, says Dan.

We all love Wrecker, but it's Omega, the genetically unmodified yet enhanced clone of the bounty hunter Jango Fett, who's truly an invaluable member of the elite squad. Omega's empathy, compassion, resourcefulness, and intelligence work together to make her the glue that binds the unorthodox team together.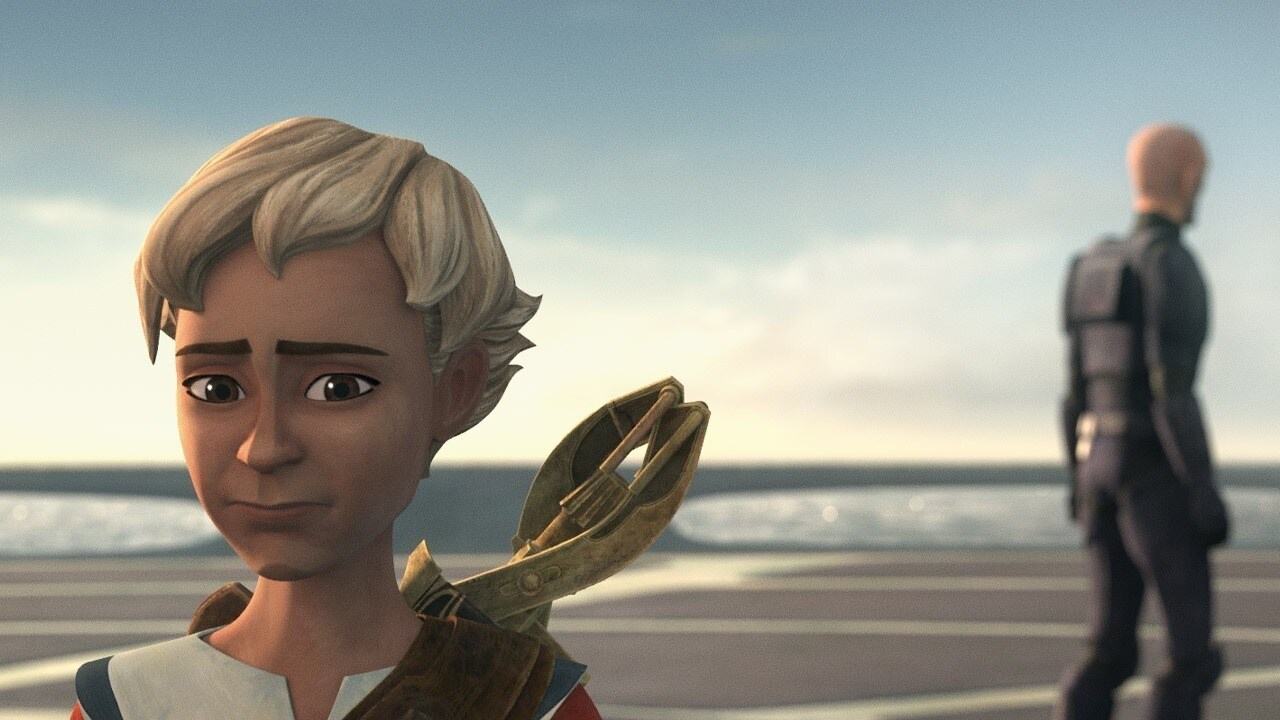 Omega's empathy allows her to connect with each member on an individual level and reach them in ways the others can't. For example, take Crosshair, who left the squad in Season 1. Peerless when it comes to marksmanship, he's not exactly someone who is easy to get along with. Even when he insults Omega, she still shows him grace and tries to understand things from his perspective. He may not have helped Clone Force 99 at the end of Season 1 on Kamino without Omega's empathy.
In a similar vein, Omega's compassion stands out among the Bad Batch. On a mission to Ryloth, Omega befriends Hera Syndulla, whose parents were taken by the Empire. Hunter is adamant that Clone Force 99 can't help everyone, but Omega steadfastly defends her point of view in the situation. She cares about people and puts others first. In many ways, she is the heart of the Bad Batch.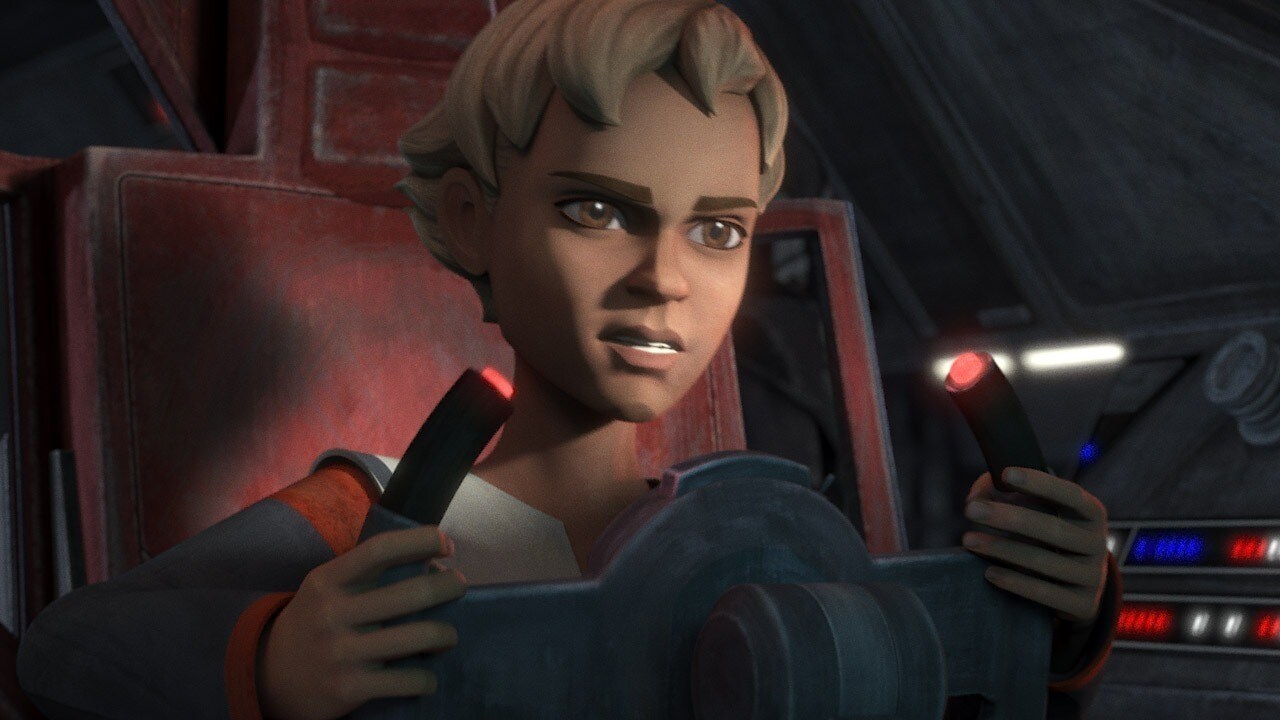 When fleeing the planet Daro to rescue the clone Gregor, Omega flies the Marauder away from a series of V-wings, showing her resourcefulness even when the shields fail. This could have been certain death for the crew, but Omega thinks quickly and plugs the trusty Gonk droid (appropriately named "Gonky '') into the ship. Fortunately for all of them, Omega had been tinkering with Gonky for a while, and this, combined with her ability to think on her feet, saved their lives.
And even when she's not on a mission, Omega is always looking out for the squad. At the Dejarik table, she proves how gifted she is in strategy and proceeds to win several large-stakes games for Cid. Her intelligence and savvy earn enough money for her to pay off the Bad Batch's debt, earning Hunter's begrudging approval.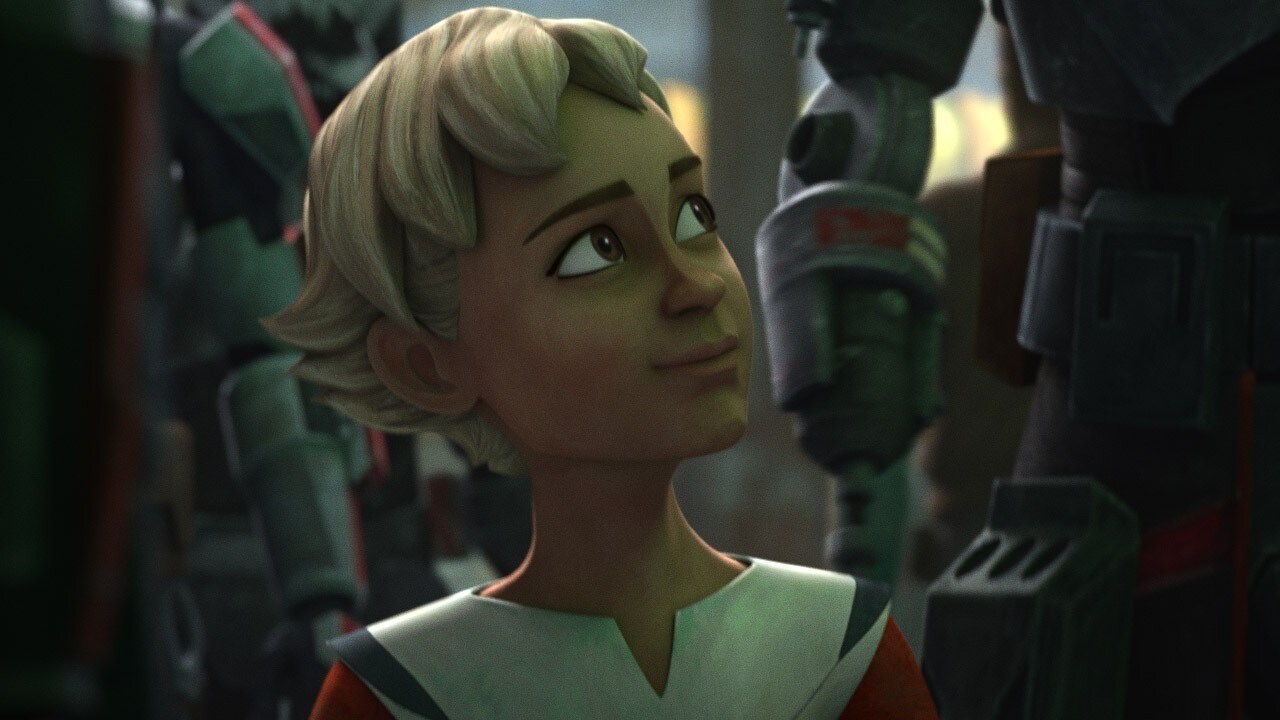 Each member of Clone Force 99 is valuable in their own way, but it's Omega whose qualities most often work to unite the team.  She makes them greater than the sum of their parts and is the definitive MVP of Clone Force 99.
Which Star Wars: The Bad Batch character if your pick for MVP? Tweet us your response @StarWars!
And stream new episodes of Star Wars: The Bad Batch every Wednesday exclusively on Disney+.