A special printing of the next Star Wars book by Timothy Zahn will include unique blue accents and edges.
In a sea of identical white-armored stormtroopers and stoic, gray-uniformed Imperial officers, the Chiss tactician Grand Admiral Thrawn stands out for the blue tinge of his skin and his glowing red eyes. But before he climbed the ranks of the Empire, Thrawn made his home in the Unknown Regions, thriving among the Nine Ruling Families of the enigmatic Chiss Ascendancy.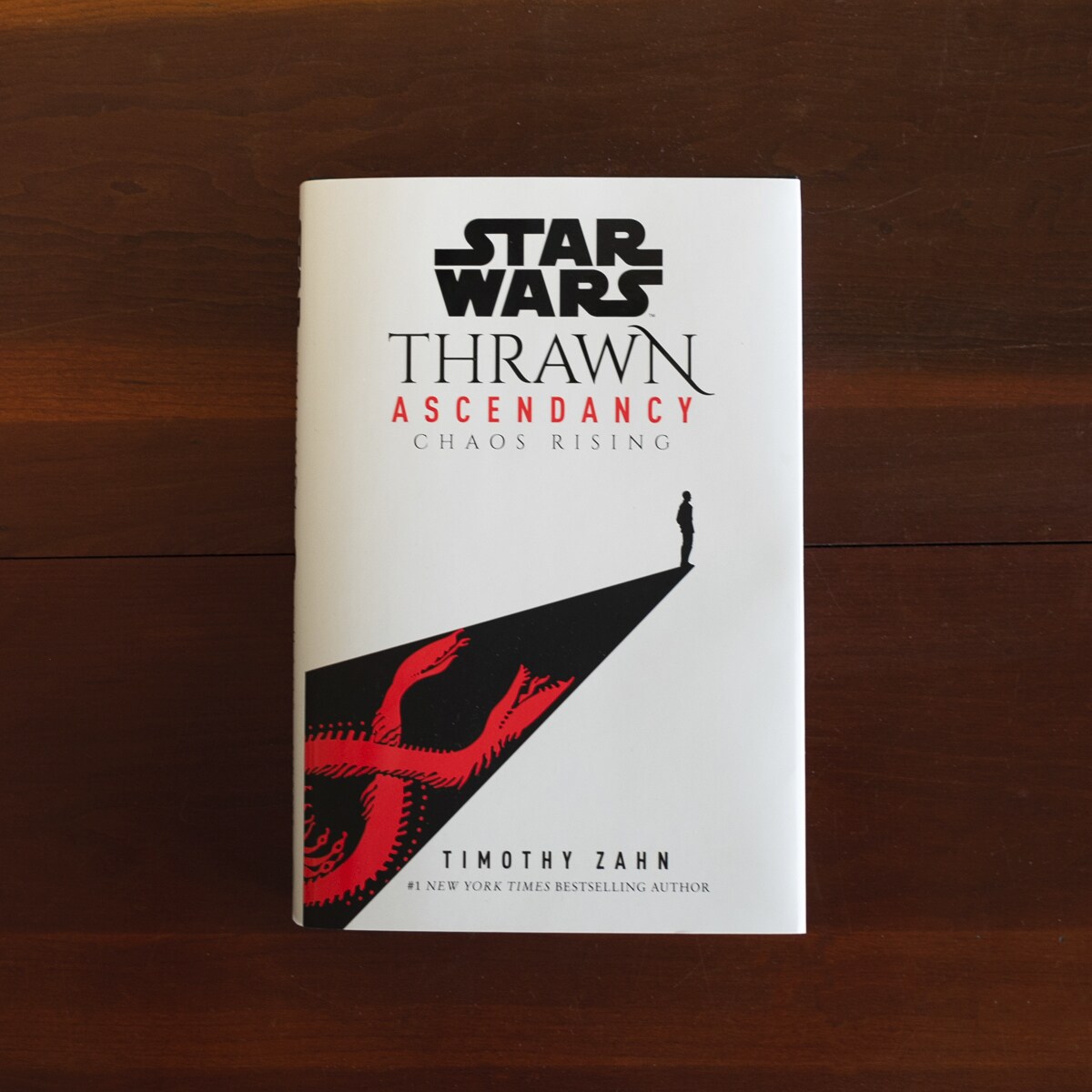 On September 1, fans will learn more about Thrawn's origins in the first book in a new trilogy by Timothy Zahn, Thrawn Ascendancy: Chaos Rising. To celebrate the return of Zahn's fan-favorite character, StarWars.com is thrilled to reveal a glimpse the first edition of the book, which has been printed with blue pages, as well as color and accents throughout the interior.
This special edition will be available only for the first printing of Chaos Rising, which covers the initial tens of thousands of books that are printed. While there's no guarantee, preordering the hardcover edition from your favorite bookseller now will give you the best chance of snagging your own copy of this rare and artful tome. The blue paged edition is only available while supplies last, and future printings of the book will have the same great Thrawn story, but without these blue edges, borders, and accents.
Thrawn: Ascendancy: Chaos Rising arrives September 1 and is available for pre-order now in regular hardcover, audiobook, and Barnes & Noble exclusive editions. 
StarWars.com. All Star Wars, all the time.
Site tags: #StarWarsBlog