We've got a good feeling about these petit fours, the perfect way to celebrate your latest win.
It was in that fateful game of sabacc [Corellian Spike rules] with the charming Lando Calrissian that the smuggler Han Solo won the fastest ship in the galaxy, the Millennium Falcon. The chance cubes from that game hung in the cockpit of the Falcon and proved to be a lucky charm, time and time again.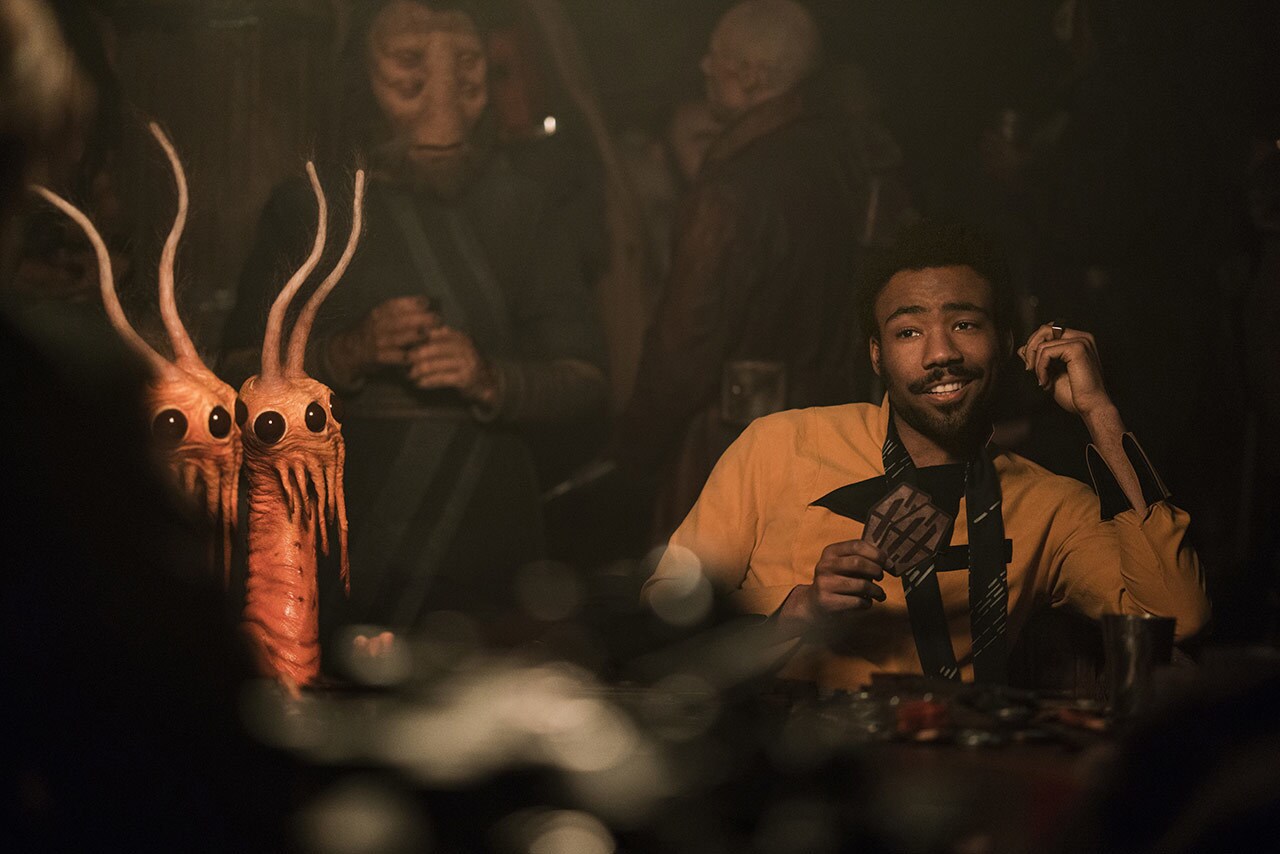 These edible game tokens are much tastier—made of cake and sweet frosting—featuring the same winning symbols that proved to be a lucky charm over the years. I've got a really good feeling about this.
Solo Chance Cubes
What You'll Need:

Pre-made poundcake
White fondant
Edible gold color mist
Edible gold luster dust
Icing Ingredients:
2 cups powdered sugar
2 Tablespoons corn syrup
2-3 Tablespoons hot water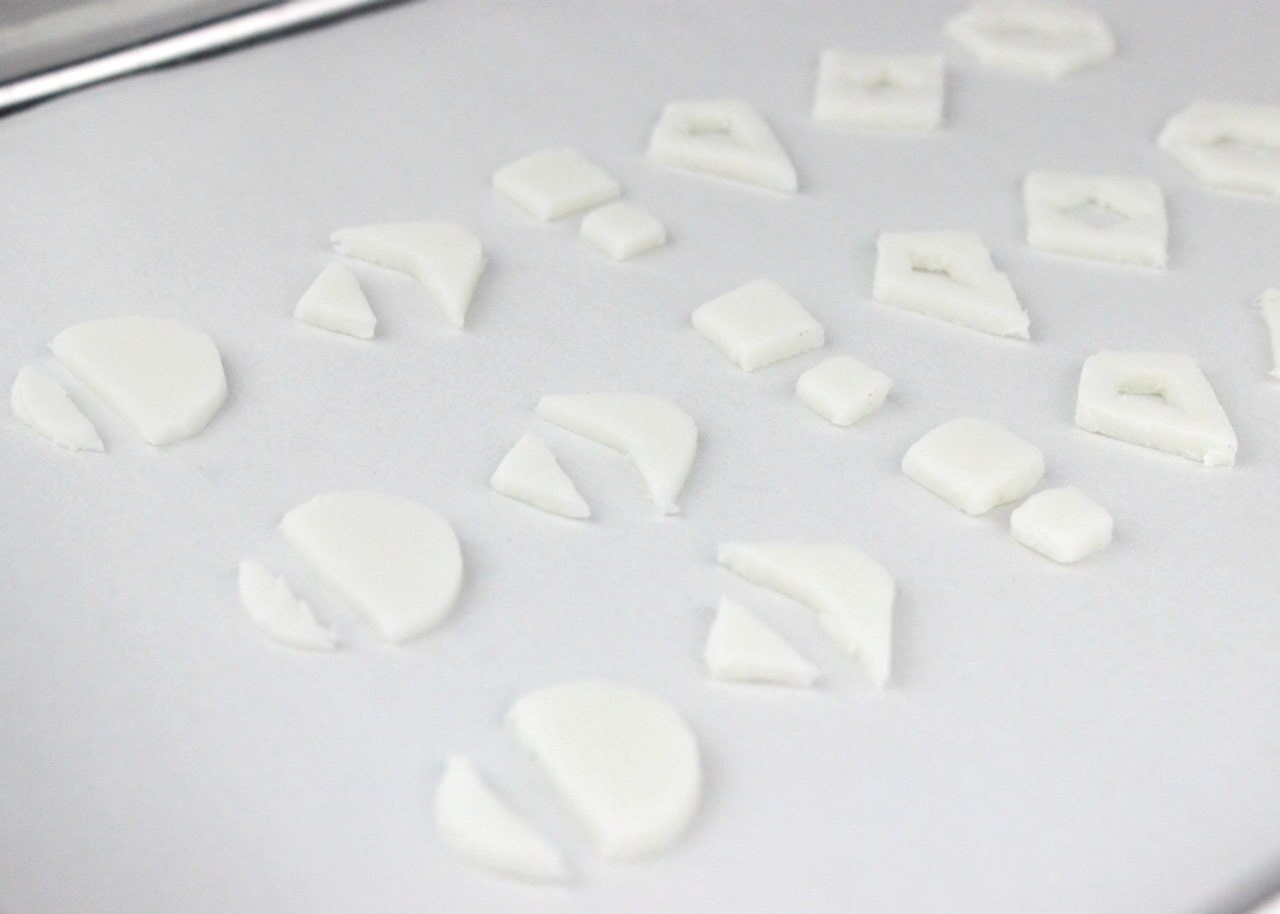 Step 1: Use the template to cut the symbols out of fondant. Set aside.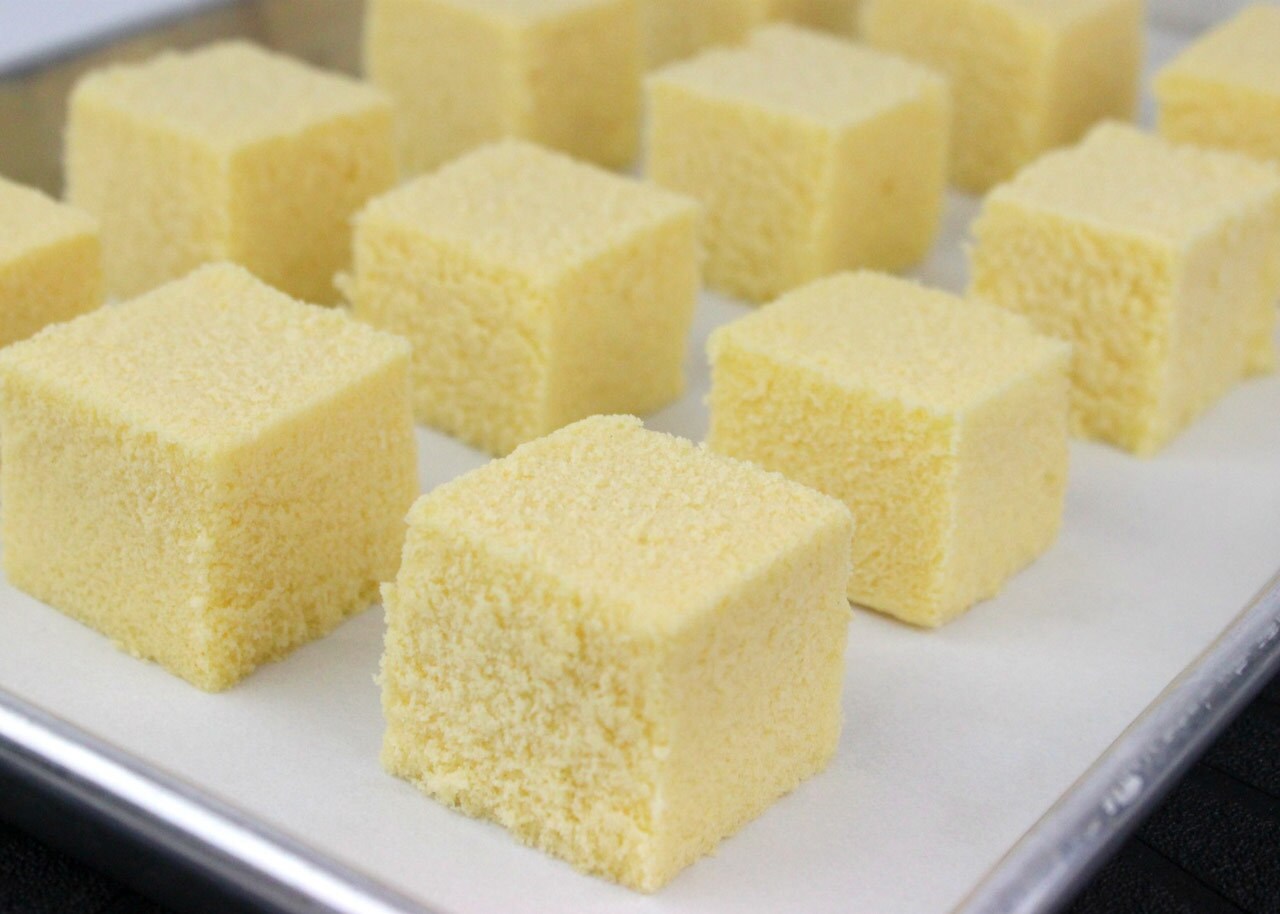 Step 2: Cut the poundcake into 2-inch cubes. Place in the freezer.
Step 3: In a bowl, stir together the powdered sugar, corn syrup, and hot water, whisking until smooth.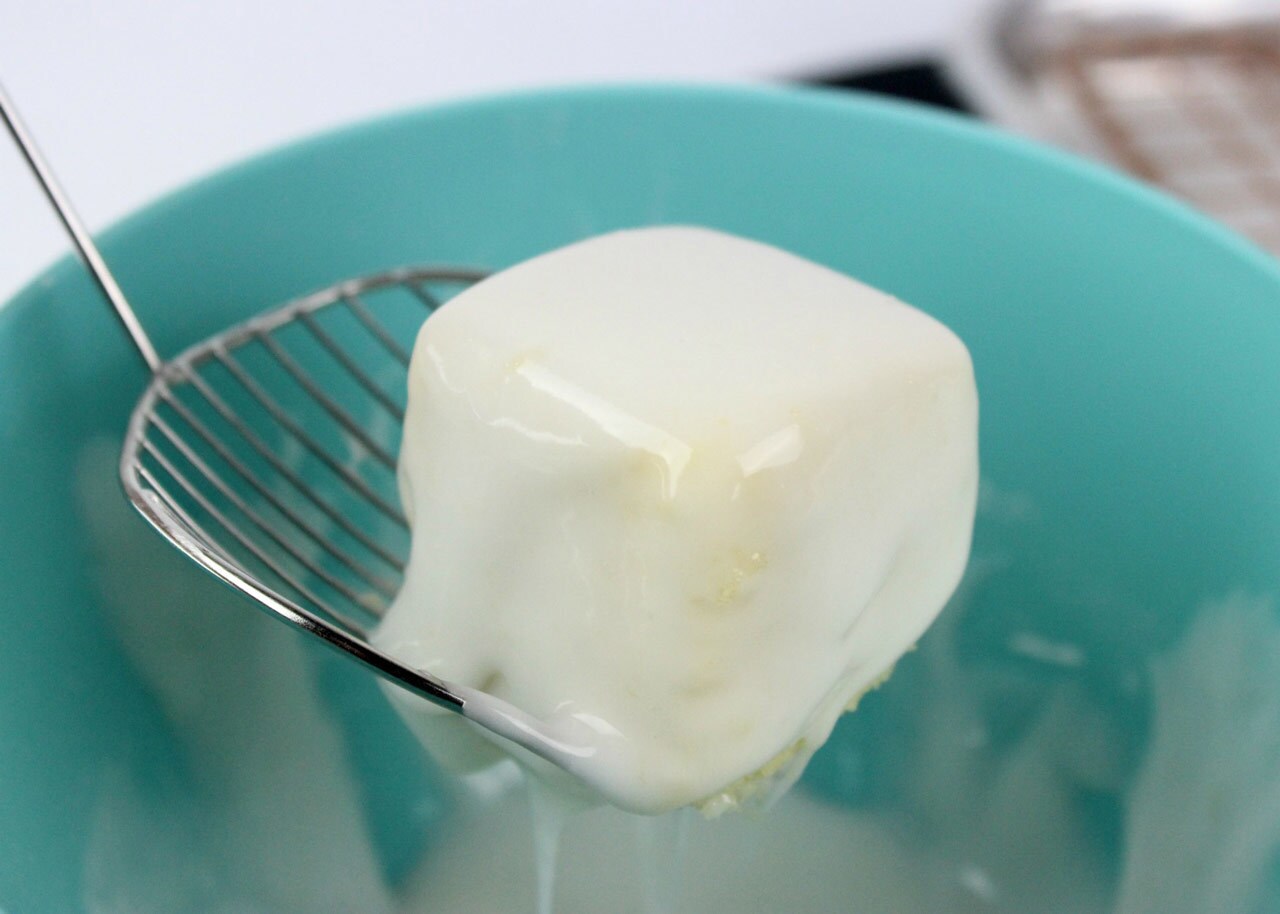 Step 4: Dip the frozen pieces of cake into the icing, let set on a wire rack.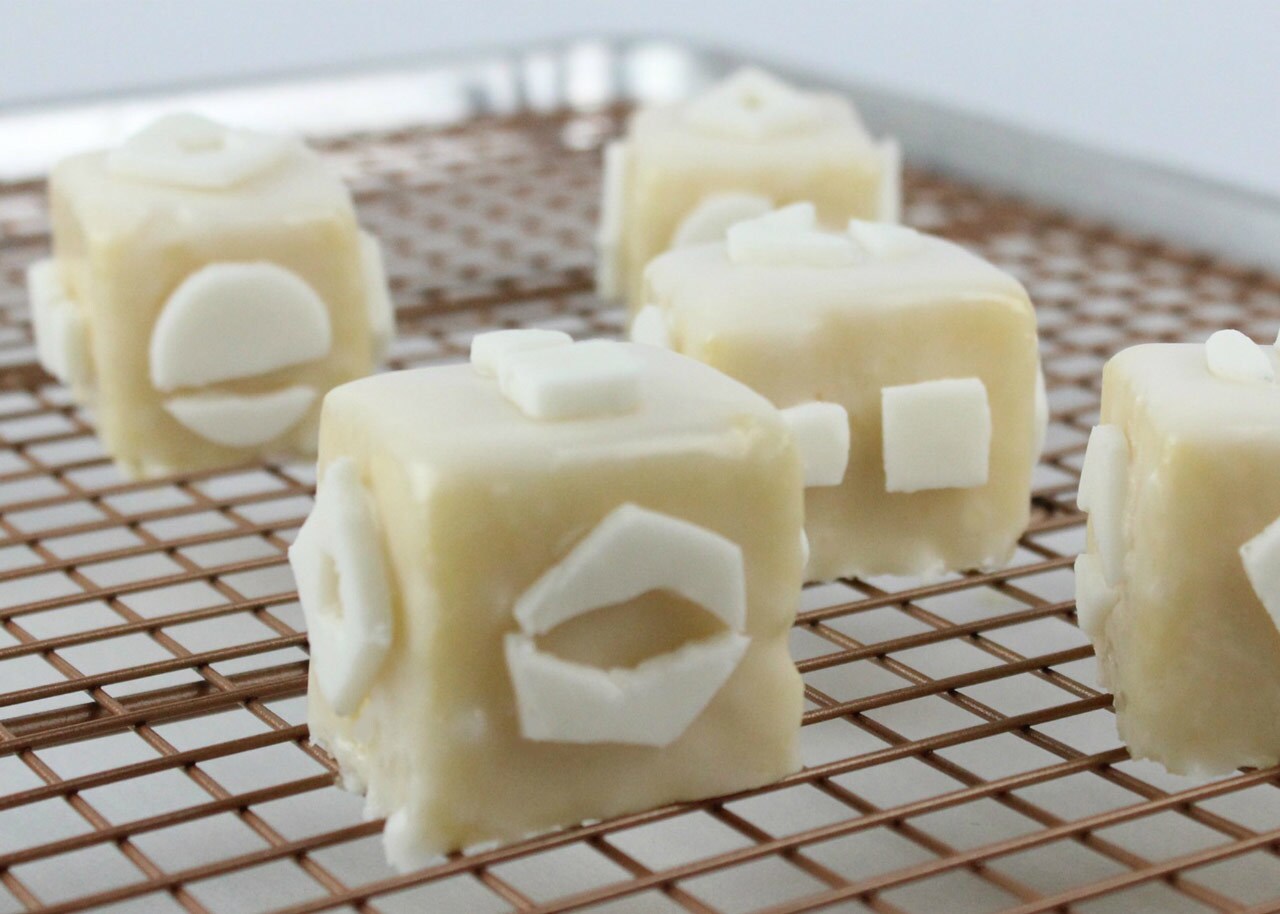 Step 5: Add the fondant symbols to the sides of the cube, using icing to hold into place.
Step 6: Once the icing and fondant pieces have set, spray with gold color mist.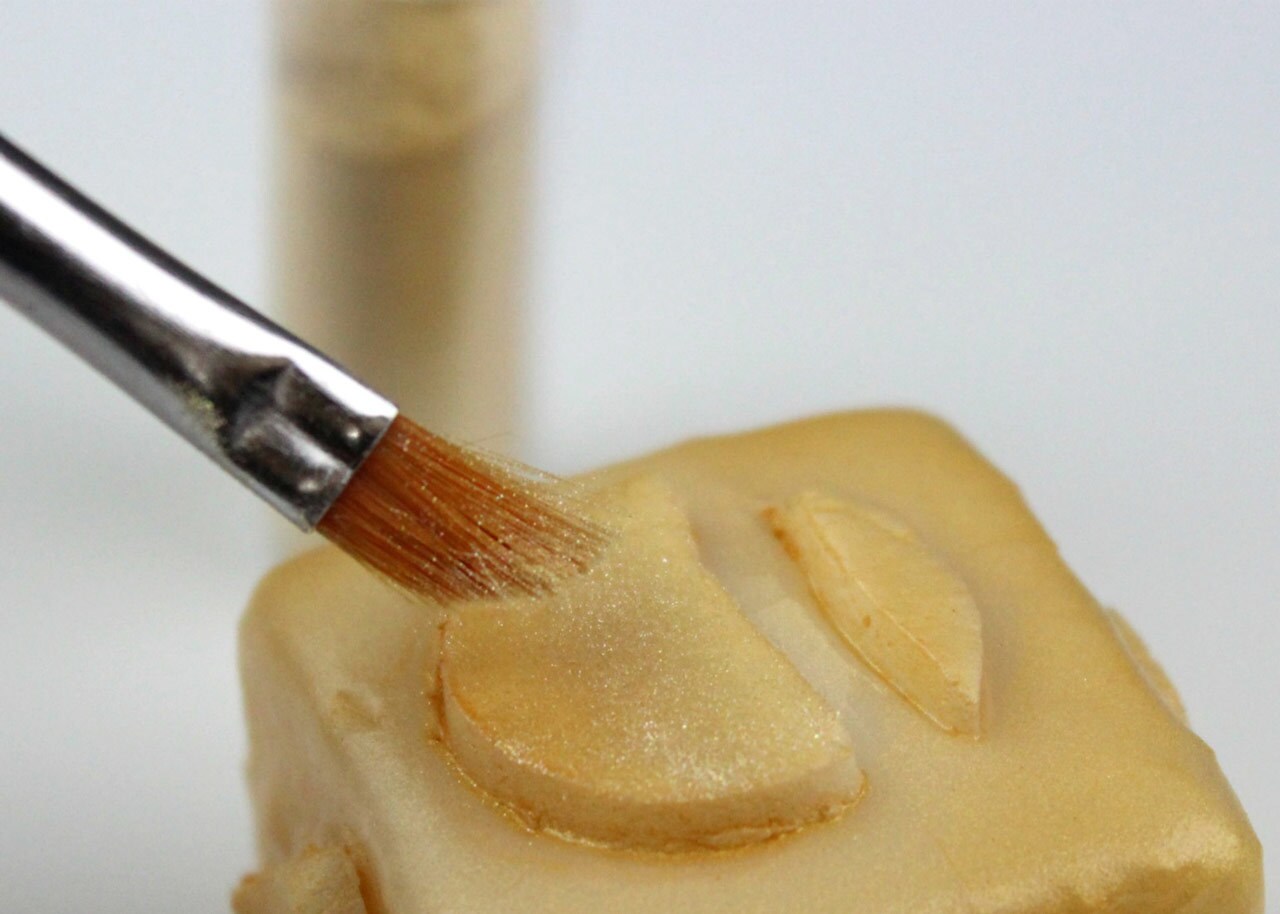 Step 7: Let dry, then brush gold luster dust over the cubes to serve.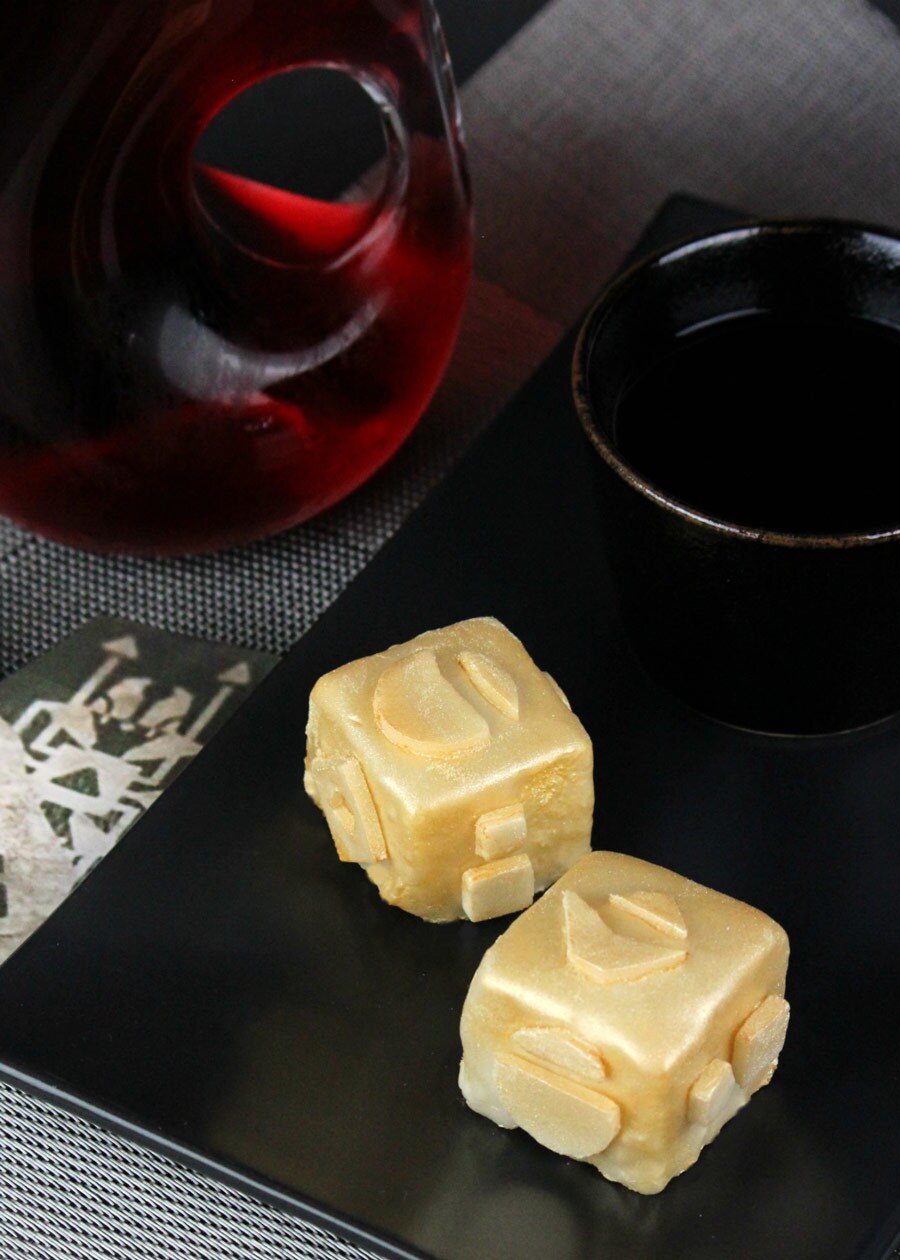 Get a glimpse of the chance cubes in the featurette below!

Jenn Fujikawa is a lifestyle and food writer. Follow her on Twitter at 

@justjenn

 and check her Instagram 

@justjennrecipes

 and blog www.justjennrecipes.com for even more 
Star Wars
 food photos.