Want the perfect outfit for opening night? Learn to make your own Rogue One costumes!
Rogue One: A Star Wars Story hits theaters December 16 (in the US) and like any good rebel, you're prepped and ready for this big moment -- you've pre-ordered your movie tickets and set up the meeting time with your friends -- now, there's only one thing left to do…cosplay! Dressing up to watch the film is a fun way to celebrate this exciting Star Wars event. So if you're looking for a DIY costume to get you into the Rogue One spirit, here are a few ideas!
CASSIAN ANDOR
Battle the Empire, and the winter weather, in this Captain Cassian Andor ensemble! Parkas are popular this time of year so it should be easy to complete your costuming mission. Keep in mind that if your hooded jacket doesn't have a fur trim, you can add it yourself! Simply hand-sew a strip of brown faux fur (available at most fabric stores) onto the hood of your parka. This jacket will also come in handy when you visit Hoth, if you're cosplaying as Han Solo in The Empire Strikes Back!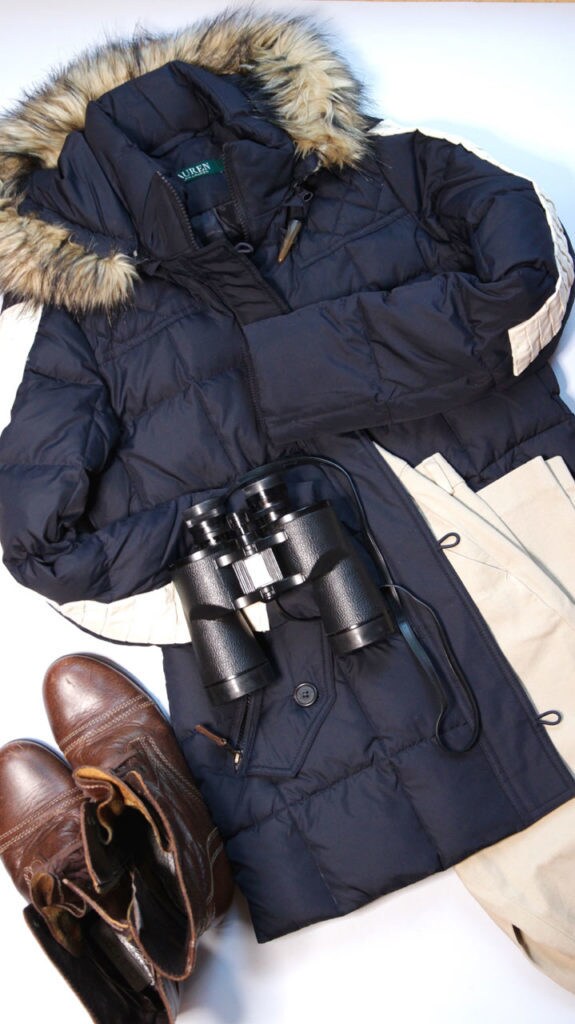 What You'll Need:
Blue hooded jacket
Tan pants
Light tan fabric (1 ¾ yards)
Brown boots
Binoculars
Instructions for Arm Details:

Cut 2 strips of fabric measuring 4 ½" wide and 1 3/4 yards long.
Strip #1 - Create a 1-inch pleat by folding the fabric up and then pinning it in place. Pleat the entire strip. (Note: the strip on the left side of Cassian's jacket is half the length of the sleeve.)
Sew the pleats in place on both the right and left sides of the strip. Remove pins and then press pleats with an iron.
Fold under the raw edge of the fabric, pin, then sew. Fold the right and left sides so the strip measures 2 ¼" wide. Press fabric with iron.
Repeat steps 2-4 for strip #2.
Pin the strips onto each arm of the jacket, then hand sew.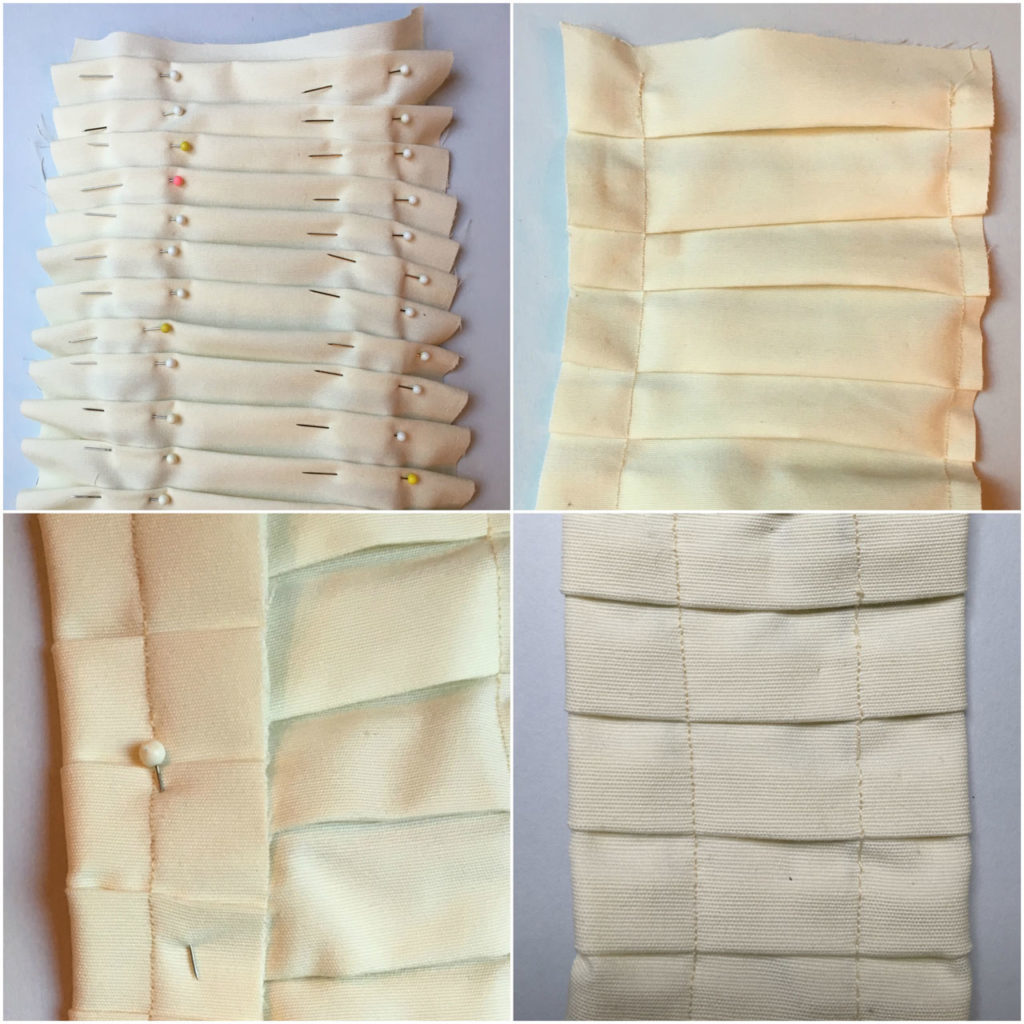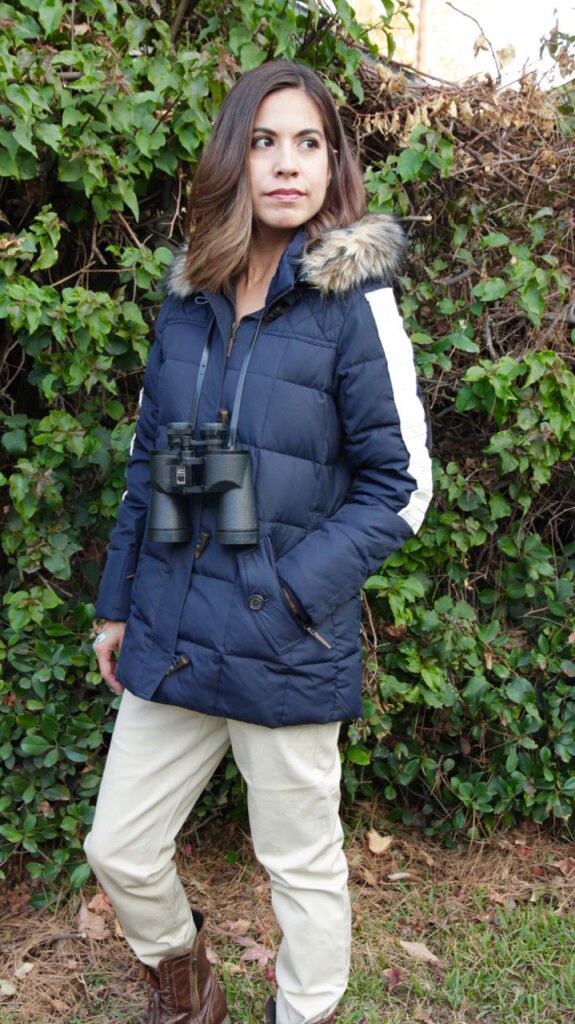 DIRECTOR ORSON KRENNIC
Director Krennic is known for his brilliance, ruthlessness, and that billowing white cape! He also wears a crisp white Imperial uniform, so to get a similar look, try a dress shirt with a banded collar or mandarin collar. You won't need to call on one of the Empire's expert tailors because the cape for this costume is super-easy to make. No sewing skills are necessary, but a dramatic entrance into the movie theater will still be in order.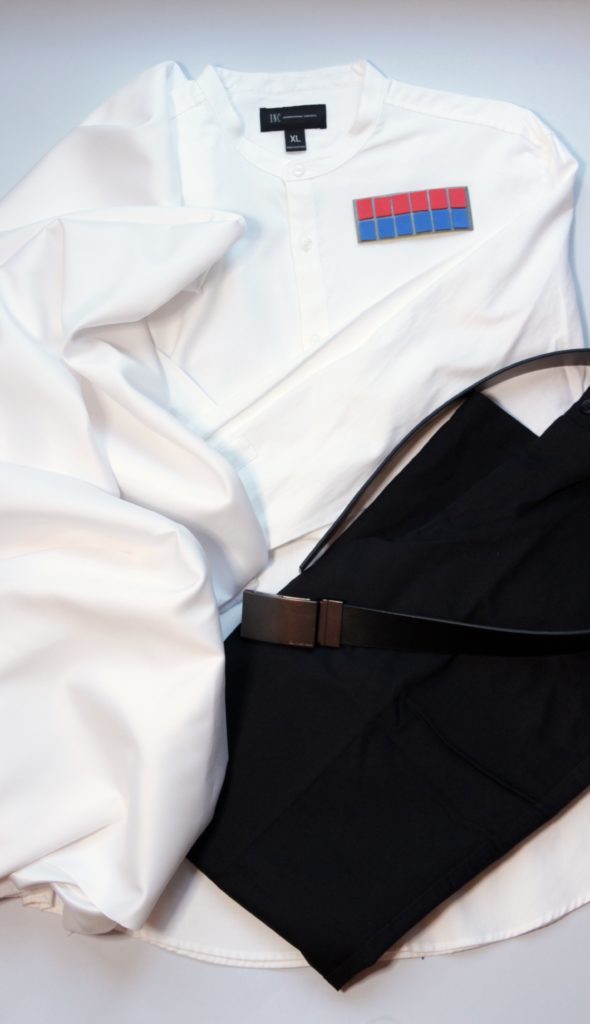 What You'll Need:
White banded-collar shirt
White cotton sateen fabric (2 ½ yards)
Adhesive Velcro
Black pants
Black boots/shoes
Black leather gloves
Craft foam (red, white, & blue)
Acrylic paint (silver)
Hot glue or double sided tape
Imperial Rank Badge Instructions:

Cut a piece of craft foam measuring 4 ½" long and 1 ¾" wide.
Paint the badge strip using the silver acrylic paint, let dry completely.
Cut 6 red rectangles and 6 blue rectangles.
Arrange the rectangles into 2 rows on the badge and secure it with hot glue or double sided tape.
Attach a strip of Velcro to the plain side of the badge and the left side of your white shirt.
Cape Instructions:
Attach Velcro to the shoulders of your white shirt (keeping both sides of the Velcro still stuck together).
Drape the white fabric evenly around your shoulders. Press the fabric down onto the top piece of the Velcro so it sticks to the cape.
For extra security, I recommend hand stitching the Velcro pieces onto the cape and the shirt. This will keep the cape perfectly in place all day long!