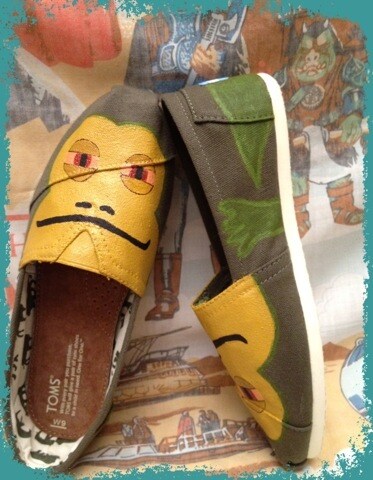 It's no secret that I have a crush on Jabba the Hutt. What can I say? I find his laugh irresistible. So what better way to show my love for the coolest gangster in the galaxy than by wearing him on my feet!
Recently crafters have been hand-painting TOMS shoes with their favorite Star Wars characters. There have been shoes inspired by R2-D2, C-3PO, and even Boba Fett. For my Jabba-inspired footwear, I snagged an olive green pair and set out to make my sluggy slip-ons!
What You'll Need:

Green canvas slip-on shoes
Acrylic paint (in mustard yellow, orange, black, light green)
Tailor's Chalk
Paintbrushes
Painter's Tape
Newspaper
Clear Sealant Spray (available at hardware & craft stores)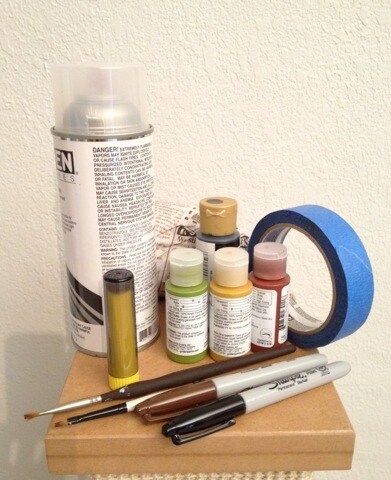 First, stuff the inside of your shoes with newspaper.  This will maintain the shape of the canvas.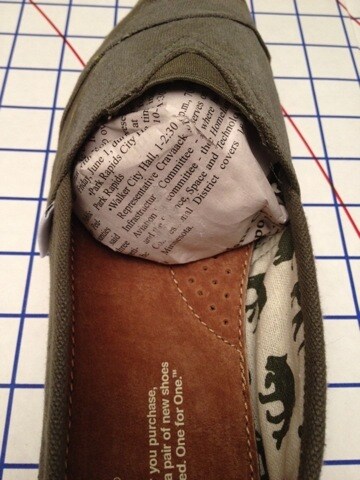 Next, tape the sides with painter's tape.  This will act as a barrier when you paint the top of the shoe.
If you're not comfortable with freehand drawing (like me), create a paper stencil in the shape of Jabba's face.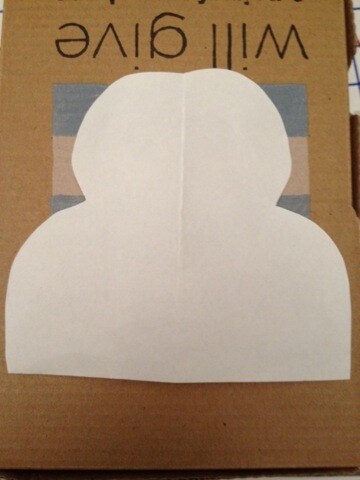 Tape the stencil to the shoe.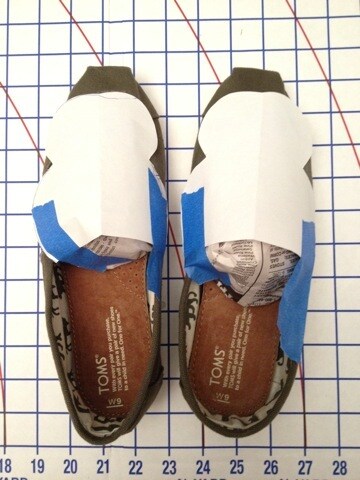 Trace the outline with tailor's chalk.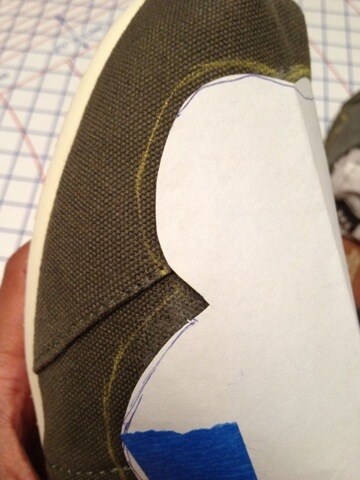 Paint the inside of the outlined area with yellow acrylic paint.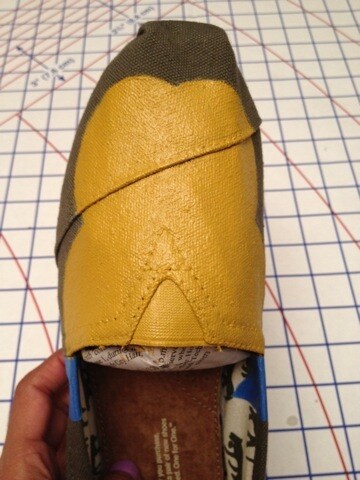 To draw Jabba's eyes, nose, and mouth, I used painter's tape to create my stencils.  I outlined the basic shapes using permanent markers---black for his mouth and nose, brown for his eyelids.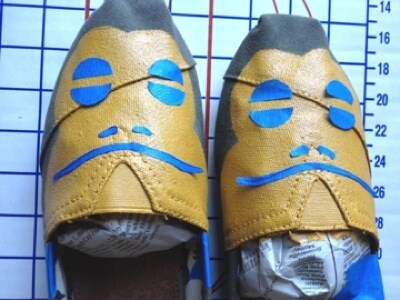 Then I used a very thin paintbrush to paint each feature.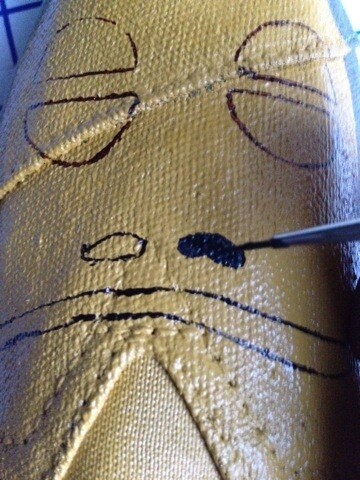 Have fun in creating his facial expression.  You can give him a silly smirk, shifty eyes, or even (I shudder to think) a smile!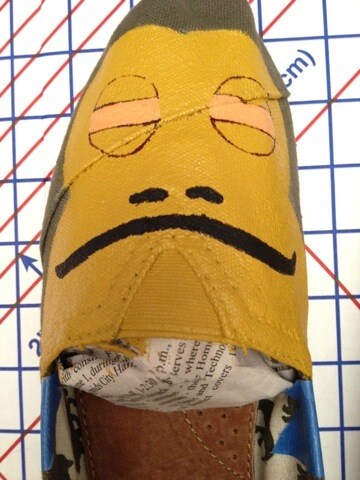 Don't worry if you make any mistakes.  You can always paint over them with your base color.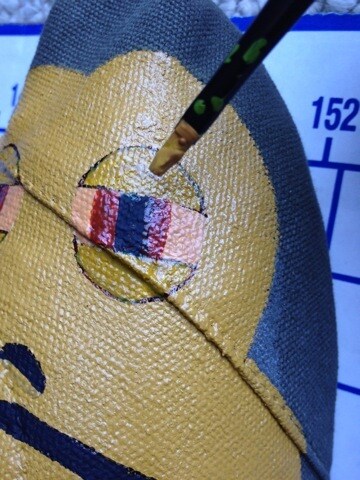 I had to give Jabba his infamous T-Rex-like arms!  I used chalk to draw the shapes and then painted over them with a lighter shade of green.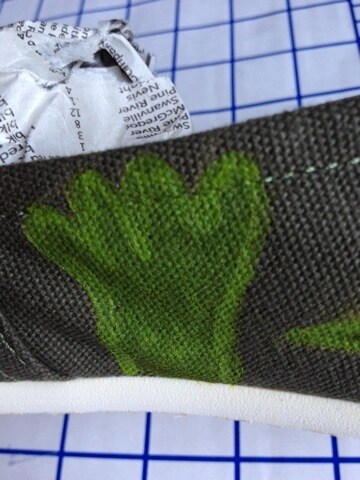 Jabba wouldn't be complete without his slimy tail so I added one to the left side on each shoe.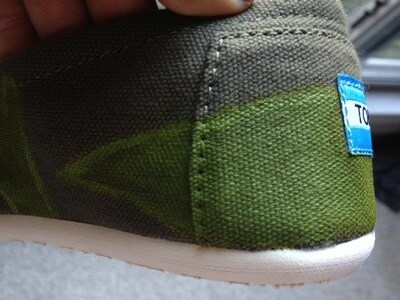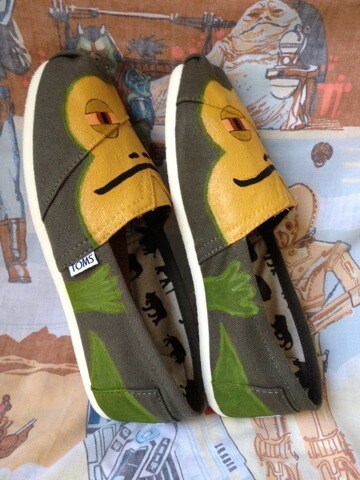 To protect your design, spray the shoes with a coat of clear sealant.  Once they've dried overnight, say achuta to your new Jabba the Hutt shoes!  Kicks perfect for a casual night at the cantina or long walks in the Tatooine desert.  :D