The fan favorites will helm panels and interviews at the mega-event in April 2019!
Two Star Wars Celebration favorites will strike back in Chicago!
David Collins and Amy Ratcliffe -- both longtime Celebration hosts -- are now confirmed for Star Wars Celebration Chicago, a five-day extravaganza slated for McCormick Place from April 11-15, 2019.
Collins, a fan-favorite Celebration staple, will again host the Digital Stage; Ratcliffe, an author and pop-culture journalist, will oversee the the Behind-the-Scenes Stage for the third time. Find out more on both below!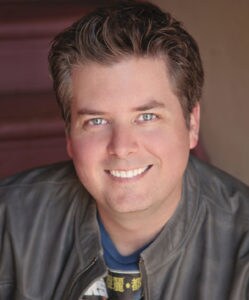 David Collins, Host of the Galaxy Stage
Having served as host of the Digital Stage at Celebration IV, V, VI, Celebration Europe in Germany and London, and Celebration Orlando, David Collins is a diehard Star Wars fan who shares his unique humor, insight, and passion for all aspects of the saga.
A gifted voice actor, sound designer, and composer, Collins's talents have touched Star Wars across mediums. Collins is currently at Skywalker Sound as the sound editor and re-recording mixer on Star Wars Resistance, a new series from Lucasfilm Animation. But Star Wars fans may know him best for voice-overs in Solo: A Star Wars Story, Star Wars: The Last Jedi, Rogue One: A Star Wars Story, and Star Wars: The Force Awakens, as PROXY in Star Wars The Force Unleashed series, and as Han Solo in the Star Wars: Smuggler's Gambit radio drama. A 12-year veteran of LucasArts, Collins worked on video game classics including Star Wars: Republic Commando, Star Wars: The Old Republic, and many more. In 2011, he was nominated for a Writer's Guild Award for his work on the Star Wars: The Force Unleashed series. Collins was a red carpet co-host for the Star Wars: The Force Awakens, Rogue One: A Star Wars Story, Star Wars: The Last Jedi, and Solo: A Star Wars Story Hollywood premieres for StarWars.com, and has been a regular contributor to The Star Wars Show.
Beyond Star Wars, Collins is the creator and host of The Soundtrack Show, a weekly podcast that discusses and analyzes the history of music and sound for film, games, TV, and theater; he also has voice and sound credits across film, TV, and games, including the Dad in Boss Baby: Back in Business.
The Galaxy Stage at Star Wars Celebration will be home to the best in screenings and tech-savvy conversations, plus a good smattering of other legendary Star Wars entertainment.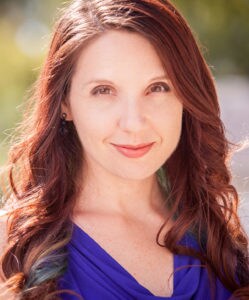 Amy Ratcliffe, Host of the Behind-the-Scenes Stage
Amy Ratcliffe is one of the most unique and original voices in Star Wars and pop culture journalism.
Currently the managing editor for Nerdist, Ratcliffe is a longtime contributor to StarWars.com and a Celebration veteran, having hosted the Behind-the-Scenes Stage at Celebration Europe in London and Celebration Orlando. Her first book, Star Wars: Women of the Galaxy, will highlight 75 female characters in the galaxy far, far away and arrives this October.
Ratcliffe also hosts Lattes with Leia with Dr. Andrea Letamendi, a podcast with an emphasis on discussion of the Star Wars universe and its characters, fostering an inclusive environment welcoming to all fans.
But Ratcliffe is still a Star Wars fan at heart, and Celebration has meant much to her. "I'll never forget my first Celebration," she says. "I couldn't get time off work for Celebration V, so I flew in for about 36 hours. I was jet lagged and tired -- I still feel bad about falling asleep during a collectibles panel -- but I pushed through my weariness and had the time of my life meeting and hanging out with my fellow Star Wars fans. Going to Celebration felt like coming home. It still does."
Celebration's Behind-the-Scenes stage covers the ins and outs of what goes into creating the Star Wars universe, featuring guests who are involved in the making of the movies, TV shows, toys, books, comics, and more.
Visit StarWarsCelebration.com for tickets and stay tuned to StarWars.com for more on Star Wars Celebration Chicago!
StarWars.com. All Star Wars, all the time.
Site tags: #StarWarsCelebrationChicago2019, #ComingToSWCC