The inspiring story of a dream achieved -- and a significant contribution to Episode II's memorable villain.
The middle chapter of the prequel trilogy, Star Wars: Attack of the Clones, arrived May 16, 2002. To celebrate the movie's 20th anniversary, StarWars.com presents Clones at 20, a special series of interviews, editorials, and more.
Movie audiences first met the villainous Count Dooku (Christopher Lee) 20 years ago in Star Wars: Attack of the Clones. This Jedi-turned-Sith was not only the leader of the growing Separatist movement, but one of the most feared swordsmen in the galaxy. In the novelization of Attack of the Clones written by R.A. Salvatore, Dooku's fighting style is described as "balanced" and "arcane…more front and back, thrust and riposte, than the typical circular movements currently employed by most of the Jedi."
The character's imposing abilities were matched by a distinctive curved lightsaber hilt that caught the attention of many fans. It was thanks in part to a budding young concept artist on the Attack of the Clones crew that this weapon became so iconic.
"I'd always loved drawing since I was a kid," says Roel Robles, an art department assistant on Attack of the Clones who immigrated with his family from the Philippines to the United States at four years old. "My parents wanted me to pursue a career in business, but I never stopped wanting to be an artist."
As Star Wars reentered popular culture in the 1990s with new books, comics, and theatrical re-releases, the longtime fan Robles decided to follow his dream. He found Lucasfilm in the yellow pages and cold-called them. Without a background in film or formal art training, he found a job in the mailroom at Skywalker Ranch. "I thought it would be a way to get my foot in the door. If I could find my way into the art department within a year, that'd be great. If not, I'd try something else."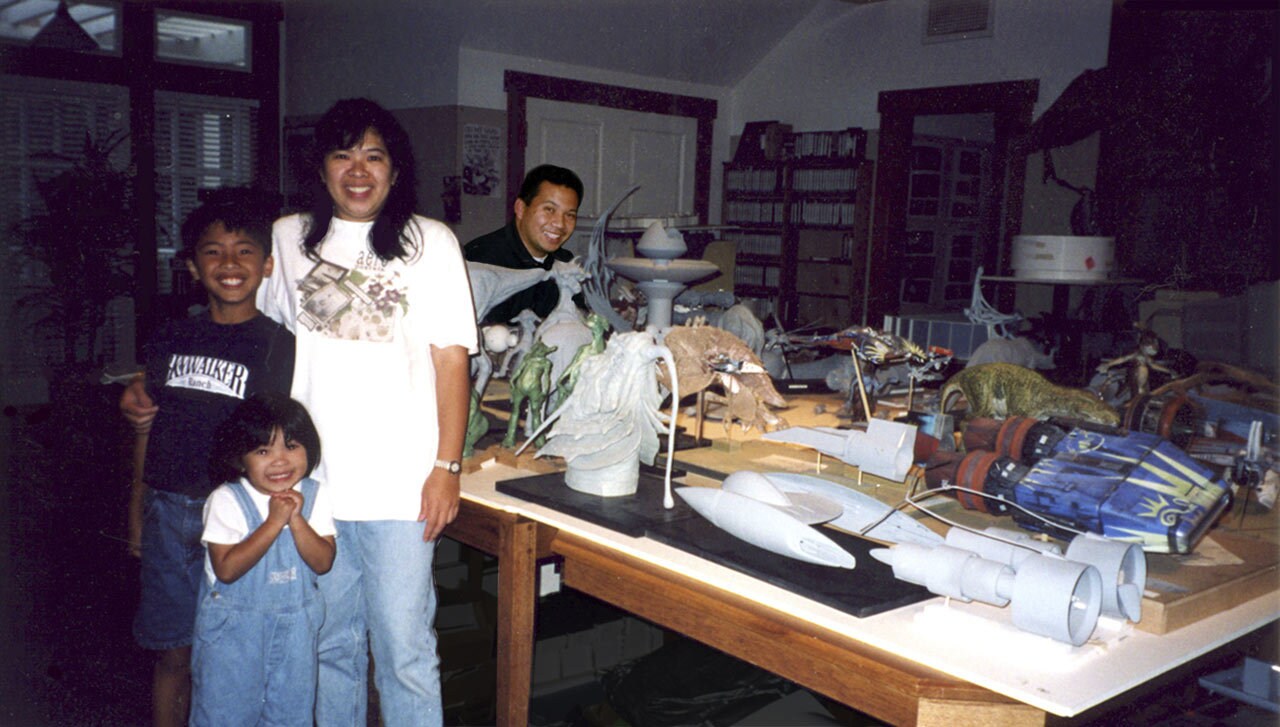 As Robles worked delivering letters and parcels to Lucasfilm staff at the Ranch, he also illustrated posters and graphics for company events or parties. "Being in the mailroom, I got to meet different people, including the concept artists and producer Rick McCallum," he says. After six months, McCallum recruited him as an art assistant working with the team inside the Main House. "I was able to live my dream."
Robles describes the experience as a "Star Wars university." Designers like Doug Chiang, Iain McCaig, and Ed Natividad acted as mentors to the aspiring concept artist. He was able to "dabble in a little bit of everything," including drawing, digital painting, and modelmaking. Robles even helped editor and sound designer Ben Burtt shoot animatics using the original landspeeder prop from Star Wars: A New Hope (1977) as a stand-in. "I had worked as a valet at the Hyatt and was used to parking cars," Robles adds, "so I hopped into the landspeeder and maneuvered it around!"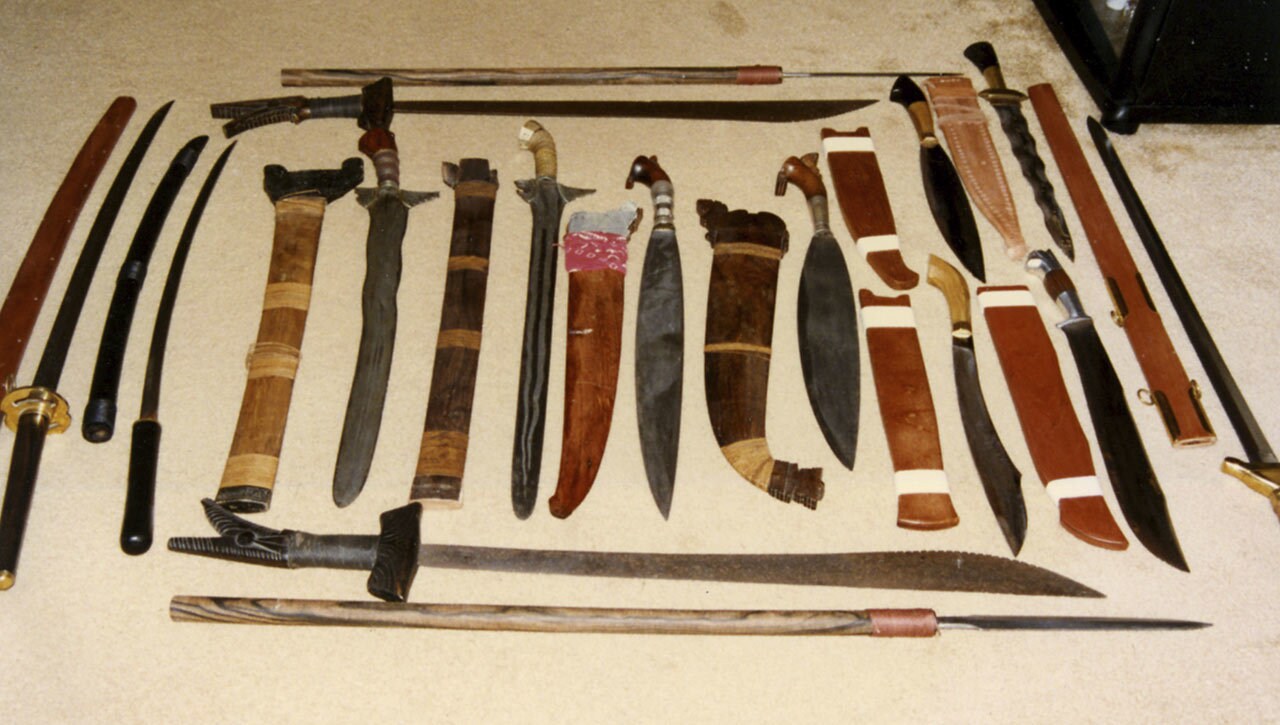 Among the hundreds, if not thousands, of design needs on Episode II was Count Dooku's lightsaber hilt. Robles saw the opportunity to help influence a new approach to the familiar weapon. "We were trying to come up with a different lightsaber design," he recalls. "I do Filipino martial arts, which includes fighting with different sticks and knives. I had a collection of Filipino and other Asian fighting swords. So, when we were doing Count Dooku's hilt, I brought in my collection for everyone to see."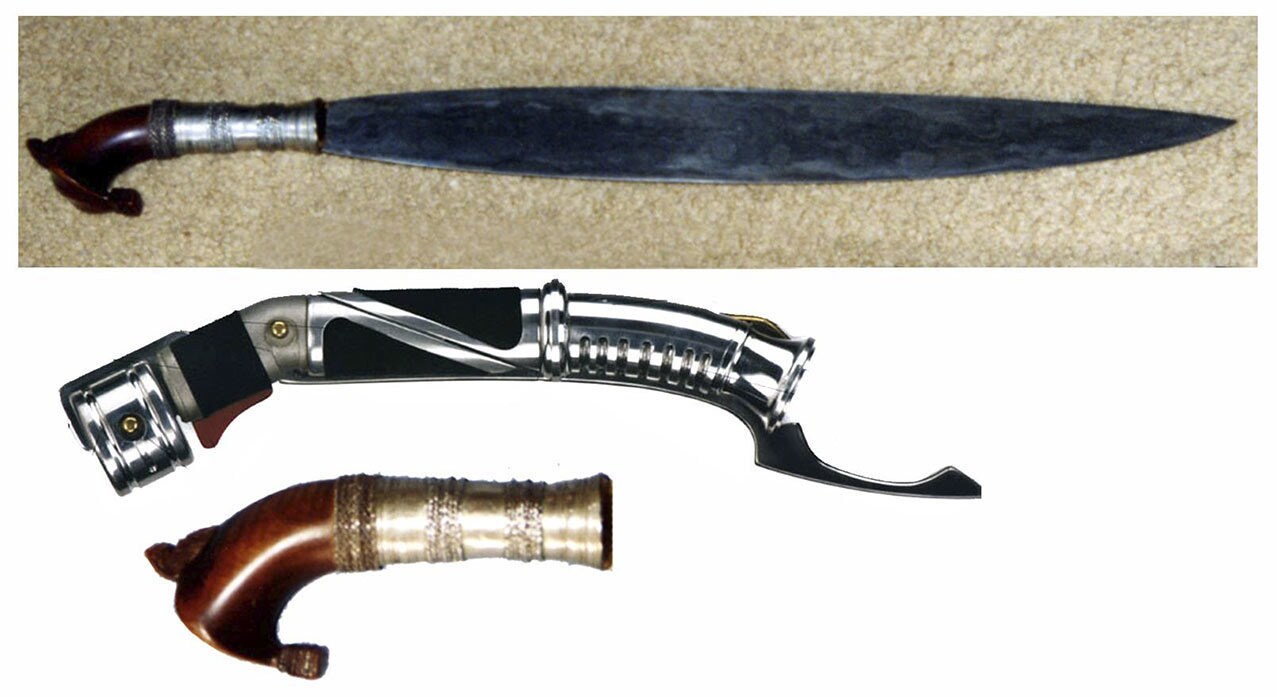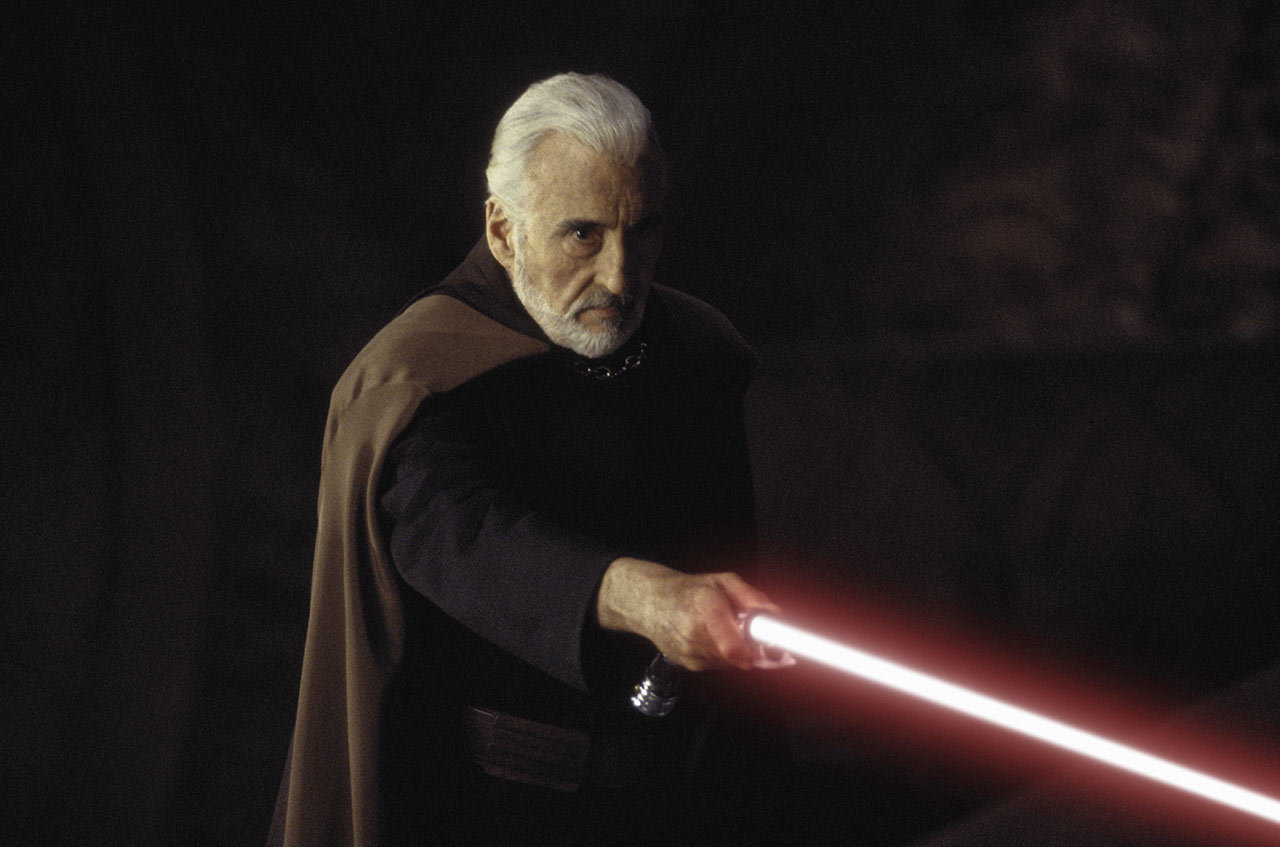 One of Robles' favorite pieces was a traditional Filipino weapon known as a barong, which sported a curved, wooden handle and a short but hefty blade. "George [Lucas] came in to review all of the swords," he remembers, "and he actually chose the barong, which is what I was hoping for. Coincidentally, Dermot Power had already been working on the concept of a curved lightsaber hilt. [Some of this work would evolve into the character Asajj Ventress. - Ed.] We worked together to refine and finesse it to make it look the way George wanted." In addition, Robles suggested an idea for a female Jedi character who was blind. "I felt like since Jedi were one with the Force, you wouldn't really need to use your eyes but George didn't go for it at the time."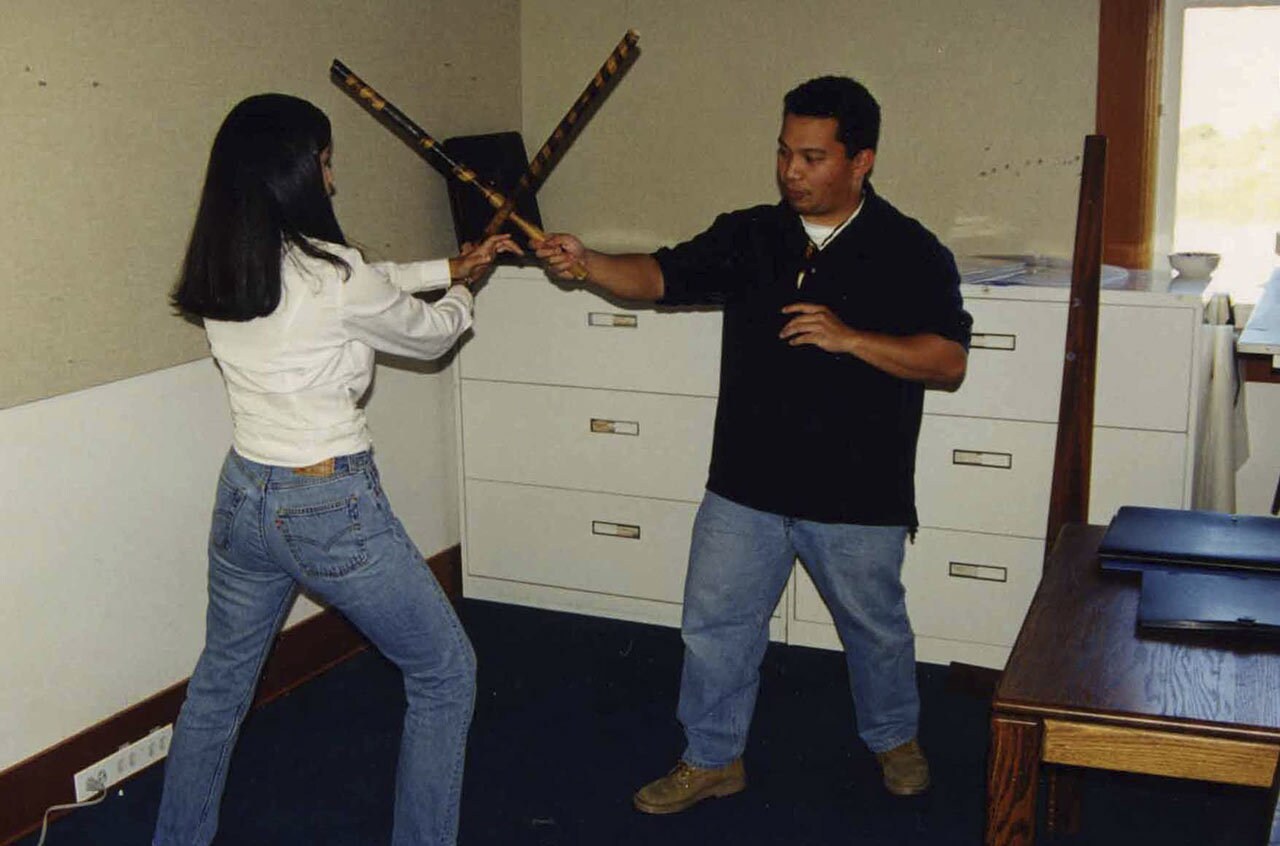 For Robles, the work on Dooku's saber was not only a highlight of Attack of the Clones but a special opportunity to "involve my Filipino culture in my work," he says. "It's really cool to say that Count Dooku's lightsaber was inspired by this Filipino sword." He also performed martial arts demonstrations for the art department. "We tried different weapons like single sword, double swords, sword and knife, double knives and Escrima sticks using a whipping motion just to show the possible range of how Jedi might fight," he explains. "Since then, there's been an abundance of Filipino martial arts in movies."
After Attack of the Clones, Robles continued his budding art career with new companies, and has found success in film, video games, and other projects. He even returned to Skywalker Ranch in 2014 to work with Skywalker Sound on his short film, Usagi Yojimbo the Last Request.
Robles still looks back on his days with Lucasfilm as an especially meaningful time. "Skywalker Ranch was a real creative campus and I'm so glad to have had the chance to work there," he reflects. "When I was with the art department on Star Wars, I felt that these were my people. I am still lifelong friends with many former colleagues from across Lucasfilm. The people were down-to-earth and willing to help, and we had the same passions. When we get back together, it's like nothing's changed."