The influential designer talks to StarWars.com about his breathtaking Star Wars creations for charity.
World-renowned shoe designer Christian Louboutin has taken his iconic style to a galaxy far, far away. In a special collaboration with Lucasfilm and Disney, Louboutin has designed four pairs of shoes and a shoe art piece -- the "Space Shoe" -- celebrating the release of Star Wars: The Last Jedi. The four main shoes are all inspired by characters from The Last Jedi: the Resistance's Amilyn Holdo, mechanic Rose Tico, the First Order's Captain Phasma, and scavenger-turned-Jedi-hopeful Rey. Each contains colors and textures representing their characters, from Holdo's elegant burgundy to the shining silver of Phasma's armor. The art piece is detailed, playful, and as Luke Skywalker would say, "full of surprises" -- it even has thrusters and a hidden cockpit. StarWars.com called Louboutin to discuss the making of the shoes, which were on display at the Star Wars: The Last Jedi red carpet event on Saturday. All are being auctioned off to benefit Starlight Children's Foundation on behalf of Star Wars: Force for Change; if you're the highest bidder for any of the items, you'll receive a tour and screening of Star Wars: The Last Jedi at Lucasfilm in San Francisco. Here are some of his greatest insights along with concept art, final images of the shoes, and photos from the red carpet.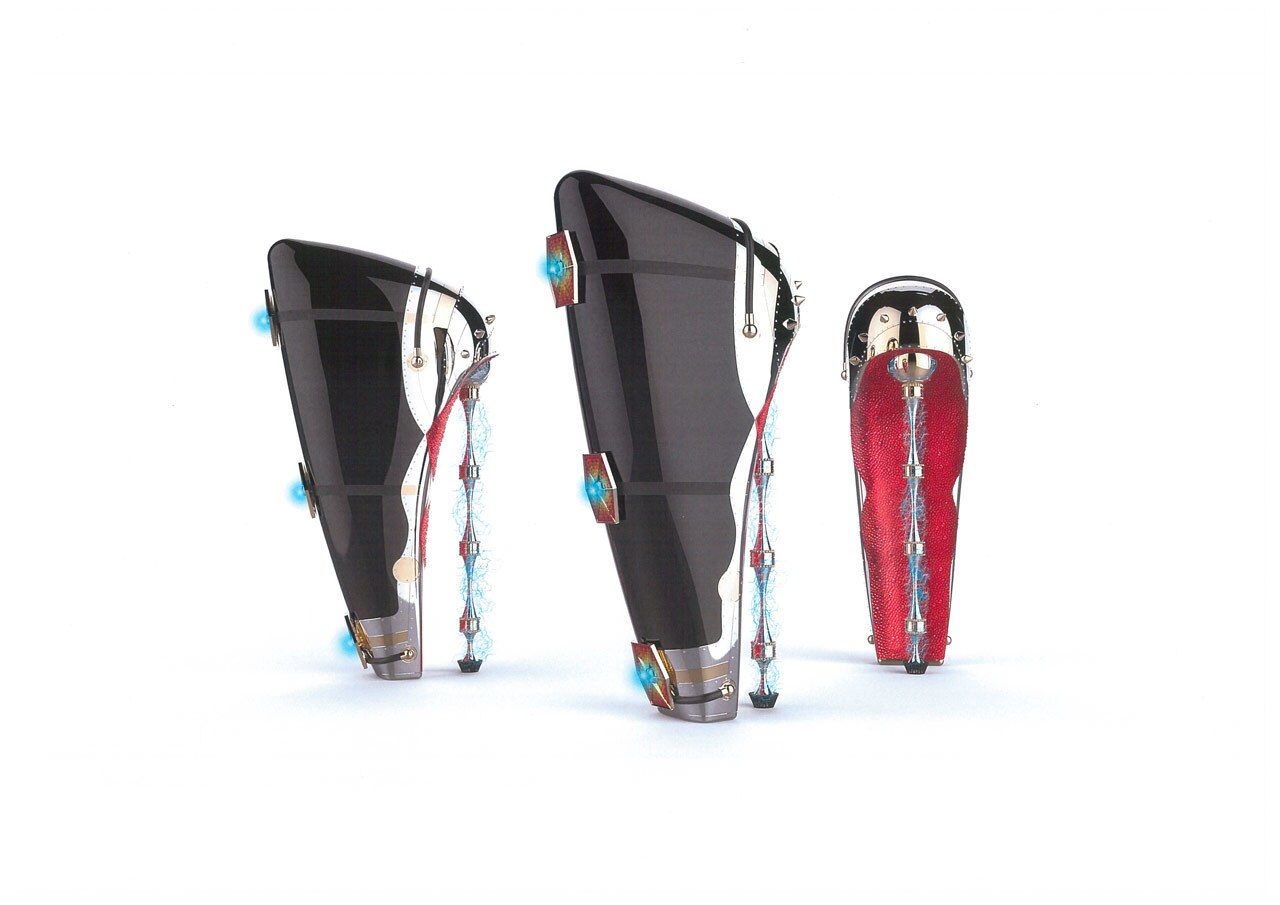 On creating something that would be true to Star Wars and his own sensibilities:
"I tried to think what, exactly, we would have in common, and what, exactly, we don't have in common but could be brought from one to the other. One thing that I really don't have is anything to do with technology. So I thought it would be great to use technology in the world of my designs."
On his aim for the designs:
"My goal at the beginning was, really, to mix the characters of the movie with all the elements that are accompanying them. A human mentality but with different forms of shapes and accompanying colors. But for me, it was very fun to try to shrink many elements from the macrocosm of Star Wars to go to a microcosm of one pair of shoes."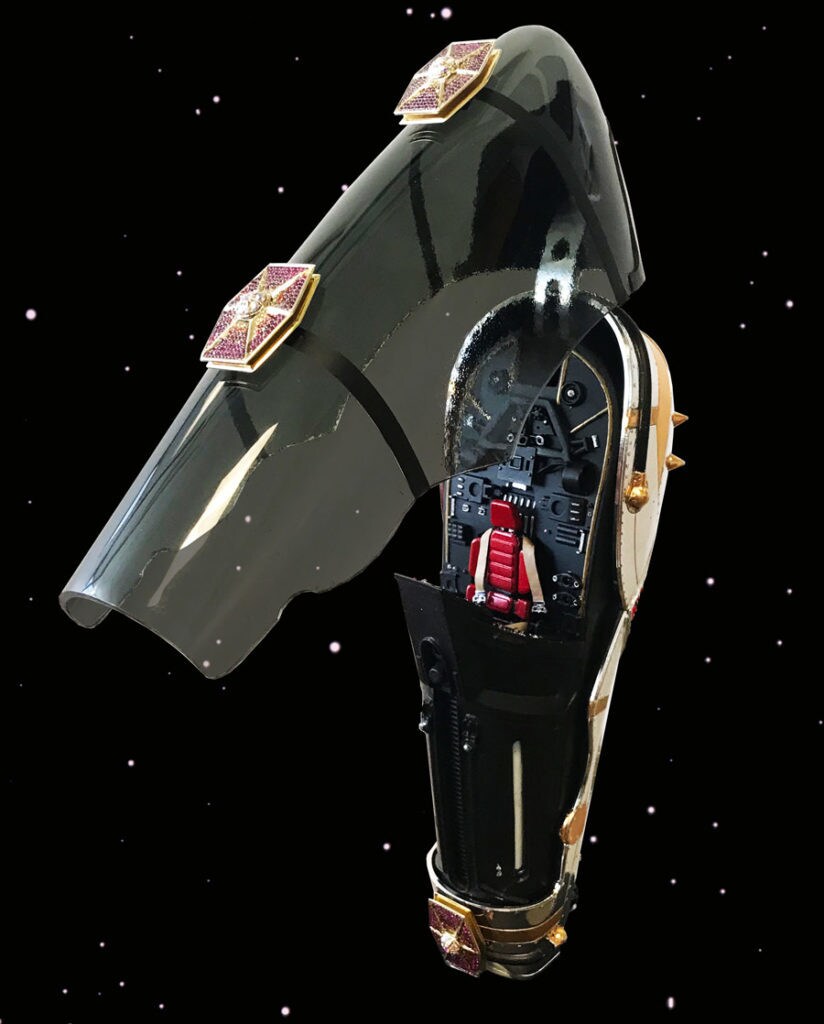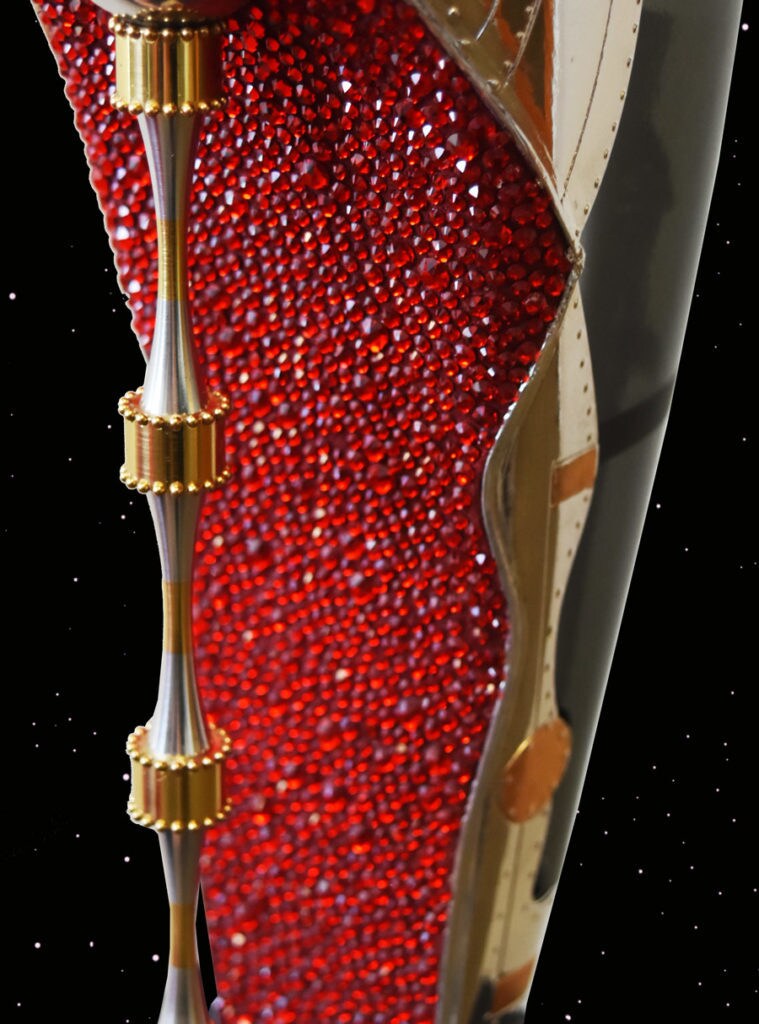 On interpretations of the shoes:
"I put a lot of elements that I've been thinking of, or dreaming of, in my shoes. But I also like when sometimes you look at it, and you may discover where the influence is coming from or you may not. So it's up to people to see how much is coming from Star Wars and how much is not."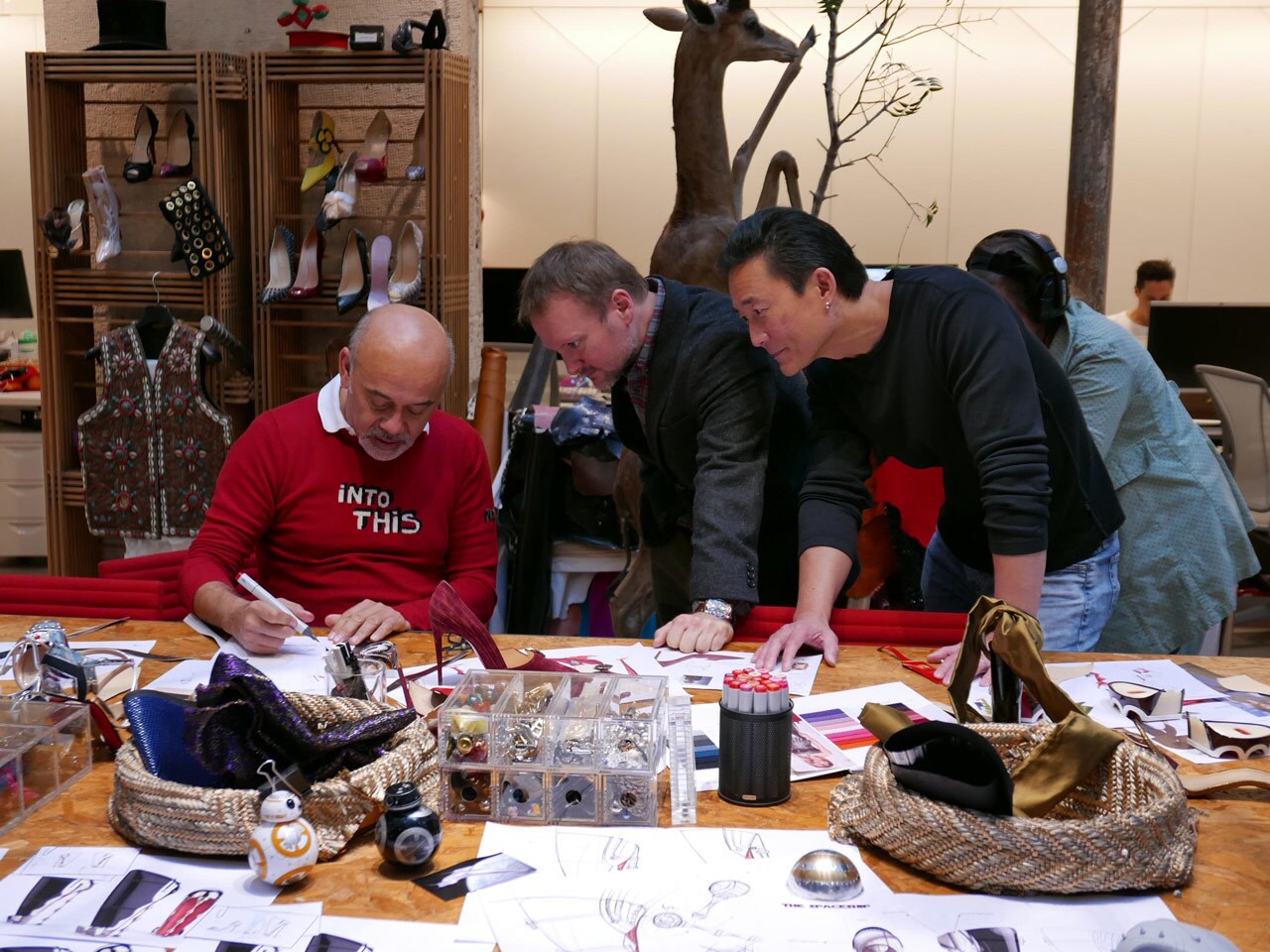 On collaborating with Lucasfilm:
"Of course I saw the movies, but I also came to ILM in San Francisco and I worked with different people, including Doug Chiang. That was very reassuring, to see that in such a powerful and vast world like Star Wars and Disney, everything still starts with a drawing. Everything still starts with a very simple idea that you have in your head, and you're trying to develop it with other elements."