Delight trick-or-treating rebels this Halloween with the ultimate odd couple from Star Wars: The Last Jedi.
As we can see in the trailer for Star Wars: The Last Jedi, Chewbacca and a porg -- one of a cute new species of critters debuting in the film -- are hanging out together in the Millennium Falcon. And that's all kinds of awesome.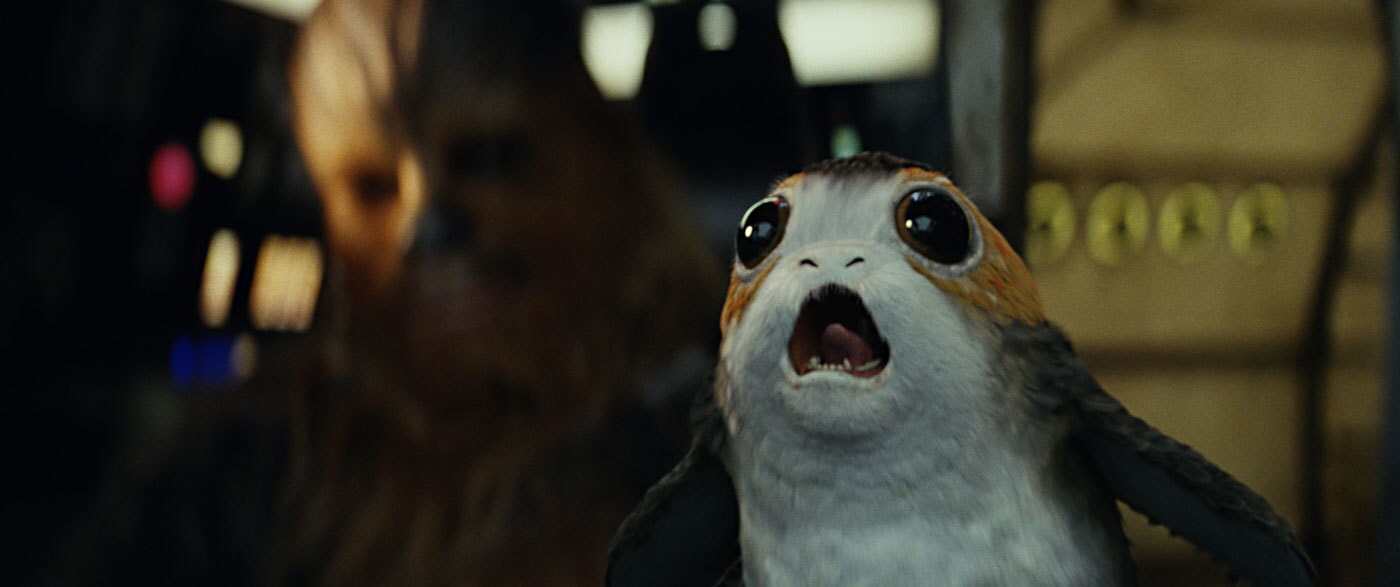 Our minds blown, StarWars.com decided to celebrate this great new Star Wars team-up in the spirit of the Halloween season: behold, the Chewbacc-O'-Lantern and Porg Gourd! Here's how we did it -- and how you can, too, in time for October 31.
What You'll Need:*