Author Christian Blauvelt supplies StarWars.com with five tips to achieve Yoda-like mindfulness.
When you're 900 years old and a legendary Jedi Master like Yoda, chances are you've experienced a lot and gained a fair amount of knowledge. As such, there's a lot to learn from our little green friend -- and that's why StarWars.com is thrilled to reveal the new book Be More Yoda, coming October 2 from DK Publishing. Written by author Christian Blauvelt (Star Wars Made Easy), Be More Yoda explores some life lessons courtesy of the great warrior. (Though he'd tell you that wars don't make one great.) A page-turner, this will definitely be. Here are five bits of StarWars.com-exclusive wisdom to get you started from Blauvelt, along with a first look at the book...and come back to StarWars.com tomorrow for the reveal of a title that'll teach you to be a little more dark side.
How to be more like Yoda...in your personal life:
Free your mind from distractions
It doesn't have to be a remote swamp planet! It could be a park or your backyard, but find a place where you won't be distracted by your comlink or smartphone and can just be alone with your own thoughts and feelings for a bit. You don't need the Force to meditate on what you're feeling, how you'd like to feel and what you need to do in order to achieve that.
Live in the present
It's so tempting to gaze longingly at the twin suns on your horizon and think about all the adventures you could have elsewhere. Try not to obsess on what's to come or what's come before. If you have a goal for the future, think about how you can work toward making it a reality today, even if it's just a baby step.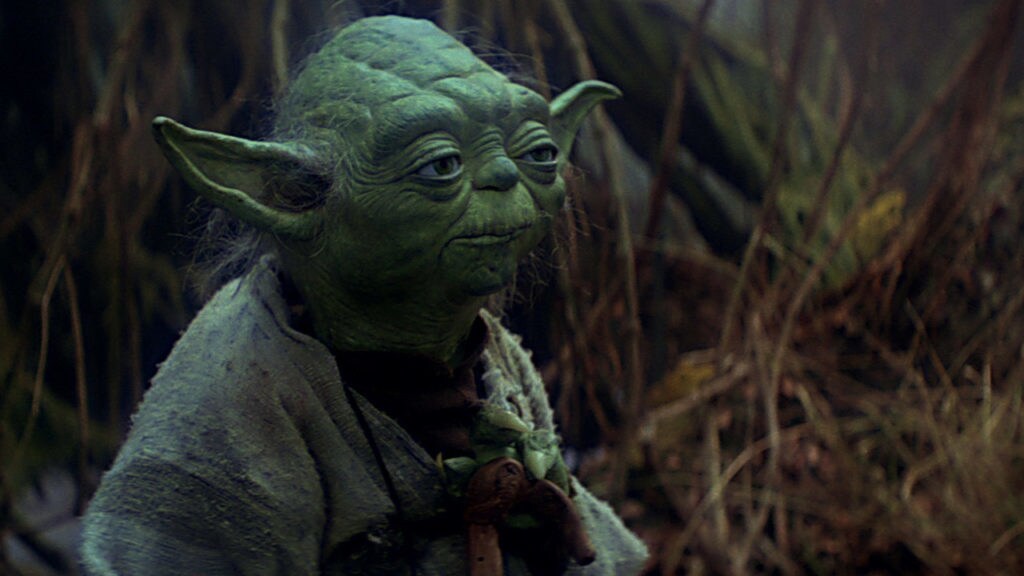 Believe in your abilities
You're not going to get from middle-grade to master by doubting yourself at every turn. Visualize your successes, then visualize what you need to do in order to make them happen, and then turn that visualization into action in the here and now. But accept limits -- you may only be able to lift one rock with your mind now, but with enough repeated effort you could build your own fortress… or at least a cool hangout spot for the porgs around you.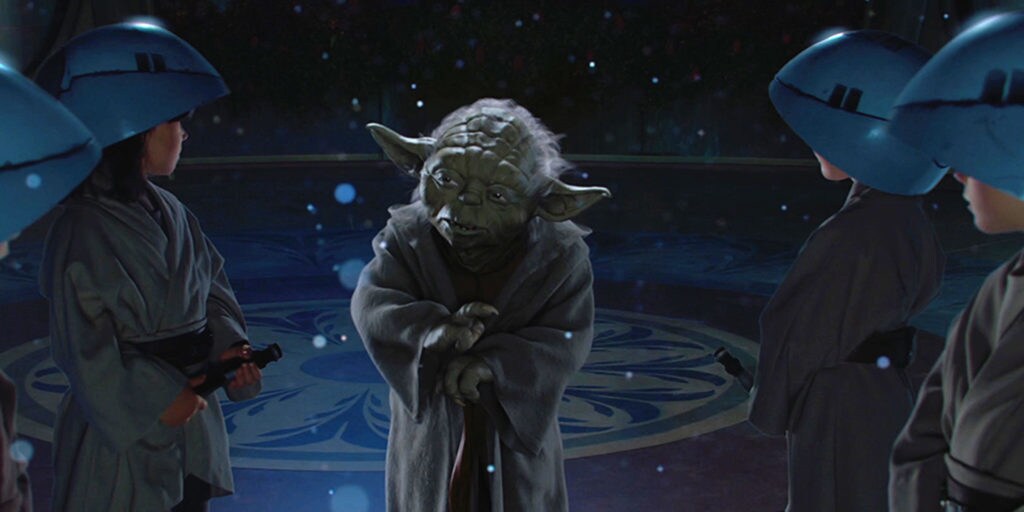 Celebrate the power of play
Okay, so maybe stealing a lamp from a stranger's droid isn't the nicest thing to do. But being a little bit tricksterish never hurt anyone. Younglings use play as way of learning new things and better understanding the world around them -- putting yourself back into a child's perspective can help you grow too.
Don't be afraid to fail
No life follows a straight line. Maybe a relationship you cherished unravels or a project you were working on doesn't come to fruition or you failed to stop a Sith Lord in a lightsaber duel -- it doesn't matter what it is, we've all fallen short in some way. The key is to figure out how to learn from that setback -- wisdom isn't always gained from winning.
Be More Yoda arrives October 2 and is available for pre-order now.
StarWars.com. All Star Wars, all the time.