This astromech's counterpart is a tall cup of coffee.
Force Friday is upon us! Around the world stores will be opening their doors at midnight for a special celebration of all things Star Wars and selling the very first Star Wars: The Force Awakens items for fans.
It's going to be a long haul if you're camping out for this forcetastic event, so why not take a helpful droid along for the journey? This particular BB-8 droid is edible, making it both useful and delicious.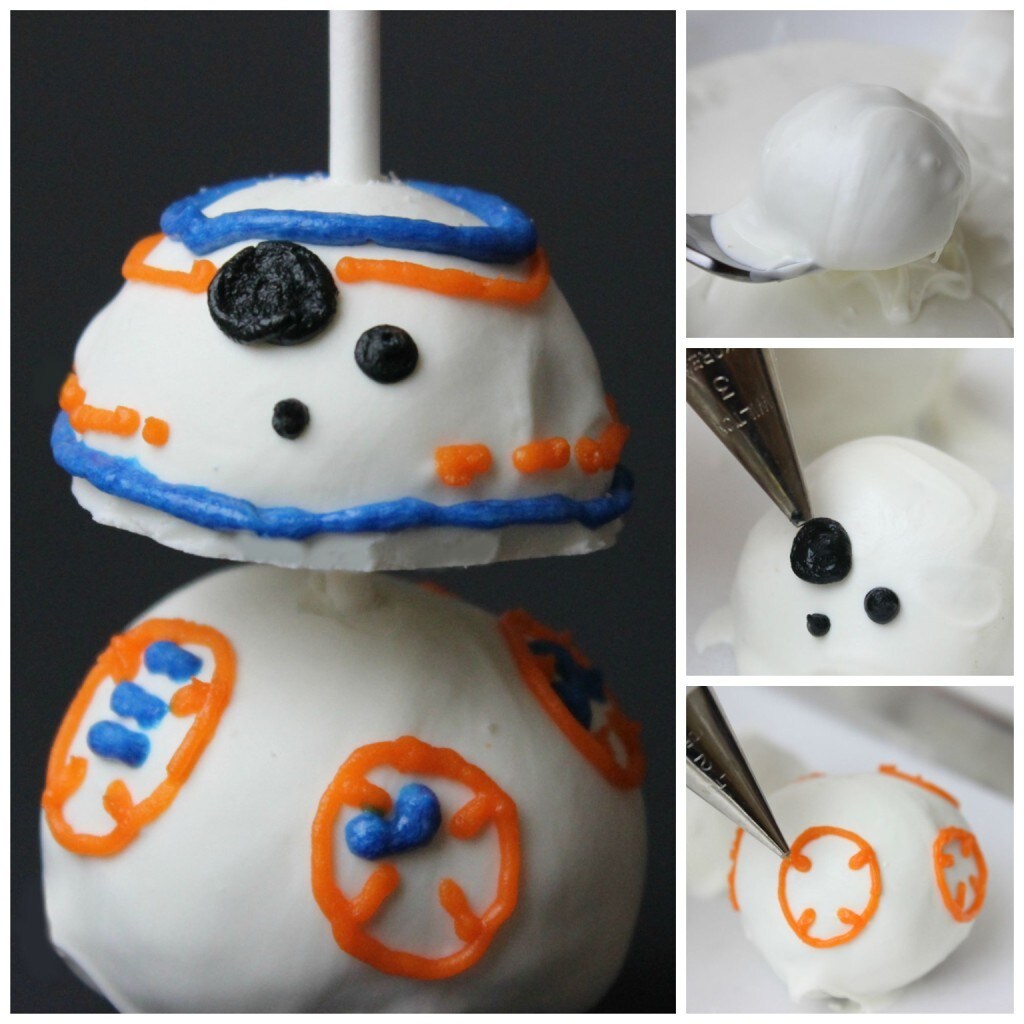 Make up some BB-8 donuts for your shopping adventure and May the Force be with you on Force Friday!
BB-8 Donuts
You'll need:
Donut holes
12 ounces white candy melts
Black icing
Blue icing
Orange Icing
Lollipop sticks

Melt candy melts according to directions.
Dip the donut holes to coat. For the top of BB-8, slice donut holes in half, then dip into candy melts. Place on parchment to set.
Once the coating has set, add details using a #2 tip and the blue and orange icing.
Use black icing and a #3 tip to add BB-8's eyepiece details.
When the icing has dried, poke the lollipop stick into the half dome and slide up the stick. Then poke the round donut hole below it to complete the droid.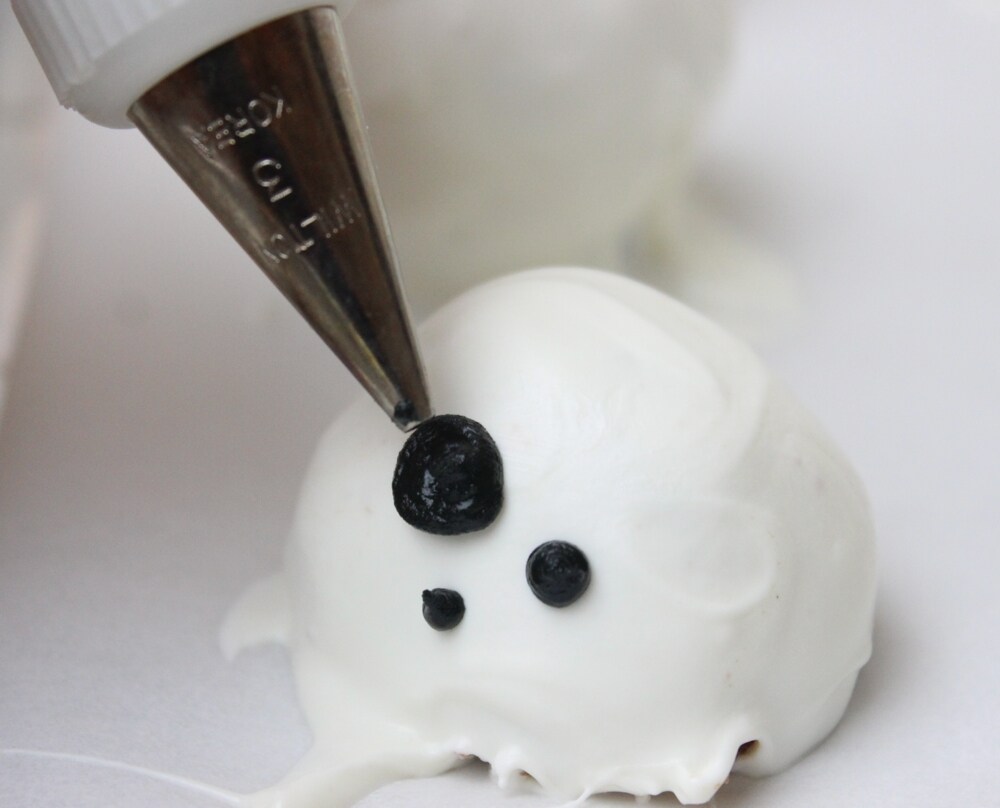 Jenn Fujikawa is a lifestyle and food writer. Follow her on Twitter at @justjenn and check her Instagram @justjennrecipes and blog www.justjennrecipes.com for even more Star Wars food photos.