An Andor-inspired beverage for toasting to new adventures.
Chandrila has a rich history, full of heritage and judicious customs. Even their food and drinks come from a long tradition, and this fizzy delight is the perfect beverage to toast to any celebratory occasion -- just ask Mon Mothma.
Inspired by Andor, now streaming on Disney+, this recipe is flavored with mango juice and an added planetary specialty -- squigs. These edible eels add a tasty chew to the bubbly drink, something unexpected and uniquely Chandrilian. Whether it's your Day of Days or a casual but elegant dinner party, a glass of this slippery specialty is always welcome. Sagrona!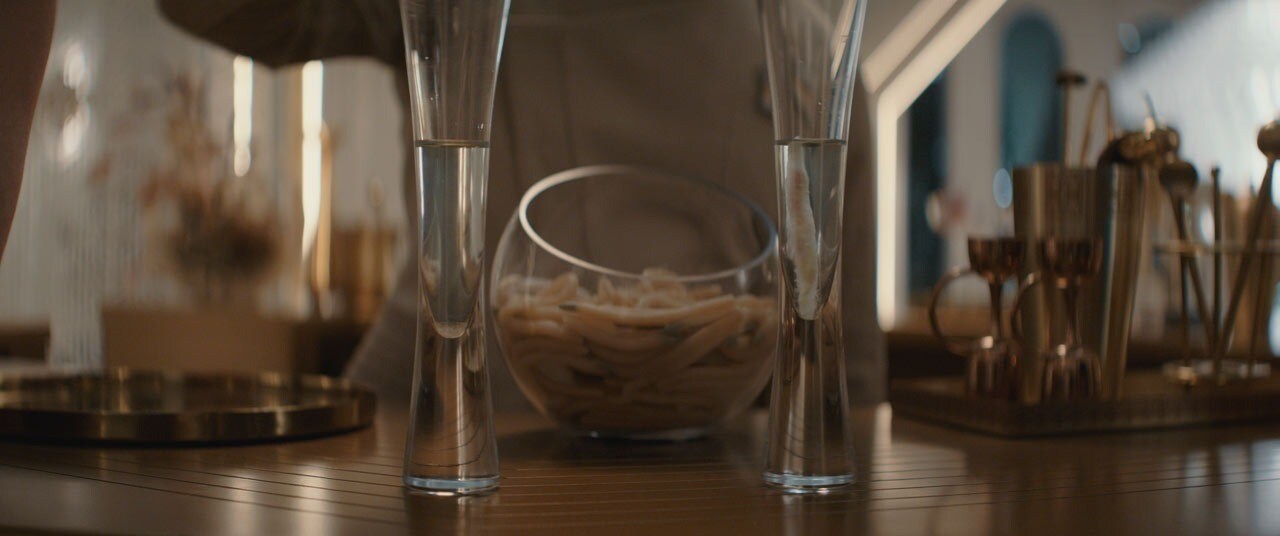 Chandrilan Squigs
Ingredients
For the squigs
1 tablespoon raspberry gelatin powder

1 tablespoon unflavored gelatin

1/2 cup boiling water

1 tablespoon heavy whipping cream

6 flexible plastic straws
For the drink
2 tablespoons mango juice, chilled

12 ounces lemon lime soda, chilled

Ice, for serving
These limited edition Star Wars JoyJolt glasses are available now.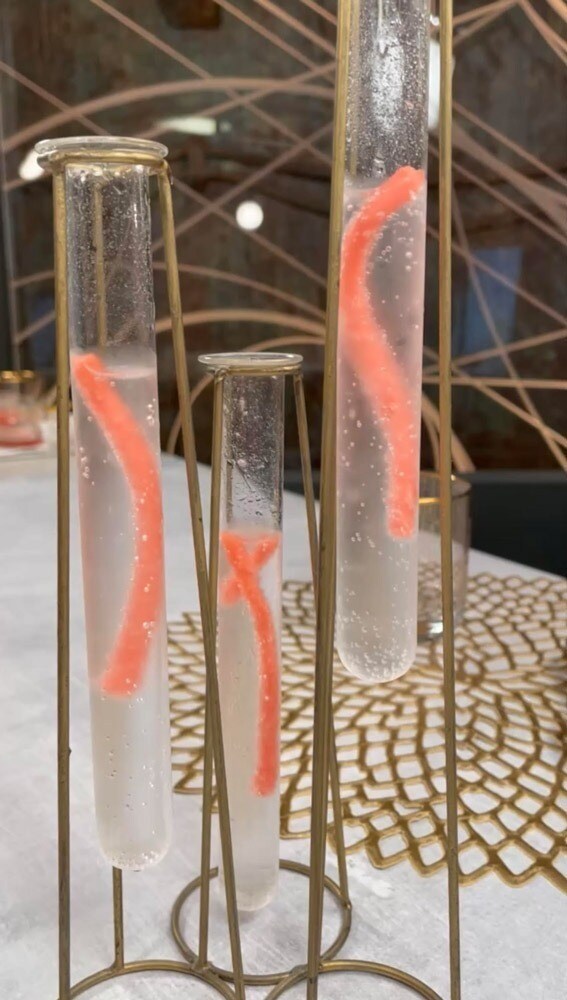 Step 1: Fully extend plastic straws. Use plastic wrap and tape to secure the bottom end, to avoid leakage. Place into a tall glass, and set aside.
Step 2: In a small bowl stir together the raspberry gelatin, unflavored gelatin, and boiling water, until gelatins dissolve. Let cool in the refrigerator for 10 minutes.
Step 3: Remove gelatin from the refrigerator and stir in the heavy cream.
Step 4: Pour into the straws. Refrigerate for 1 hour, until the gelatin is firm.
Step 5: Remove the gelatin from the straws by pushing from one end to the other. Keep in the refrigerator until ready to use.
Step 6: Add a squig, mango juice, and ice to a tall glass. Pour over the lemon lime soda. Add more squigs, to serve.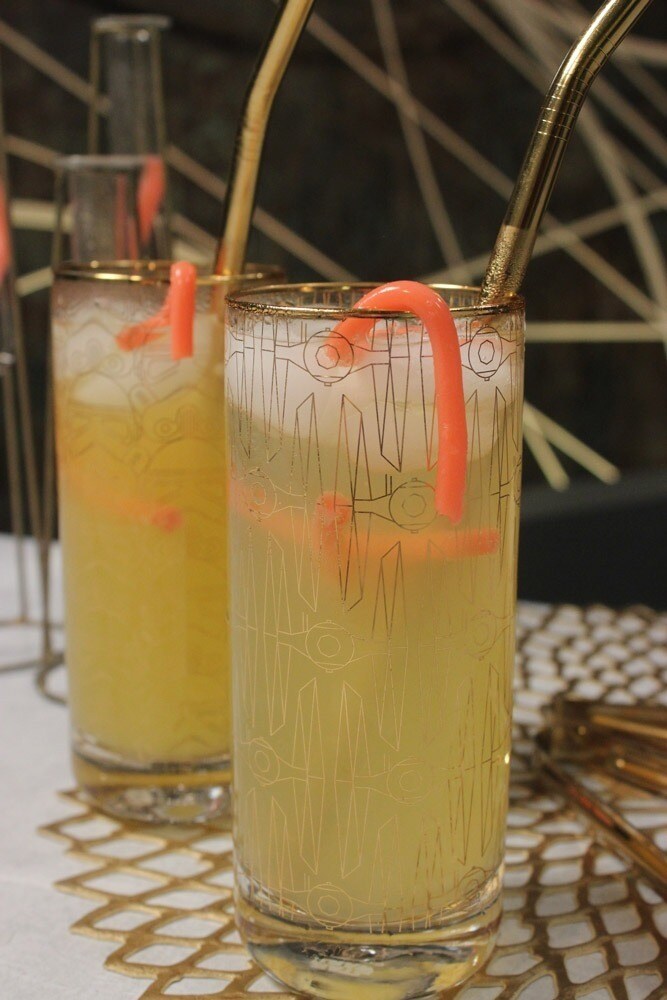 Cheers! Now your squigs are ready to enjoy with old friends and new allies like Tay Kolma.