An Andor-inspired snack to share with mom.
Some mornings you're just not feeling your breakfast with a side of your mother's lecture. Blue cereal may be on the menu every day, but Syril Karn is on a mission and even a harsh morning reprimand won't deter him from his goals of finding Cassian Andor. Inspired by Andor, now streaming on Disney+, these cereal bars are the next best thing to a bowl full of blue breakfast. Cerulean-hued puffs bound together by sweet, sticky, marshmallows come together to make a delicious snack worthy of the Empire's finest. Breakfast is the most important meal of the day and luckily you can take it with you while you're on the move, trying to stop a rebellion.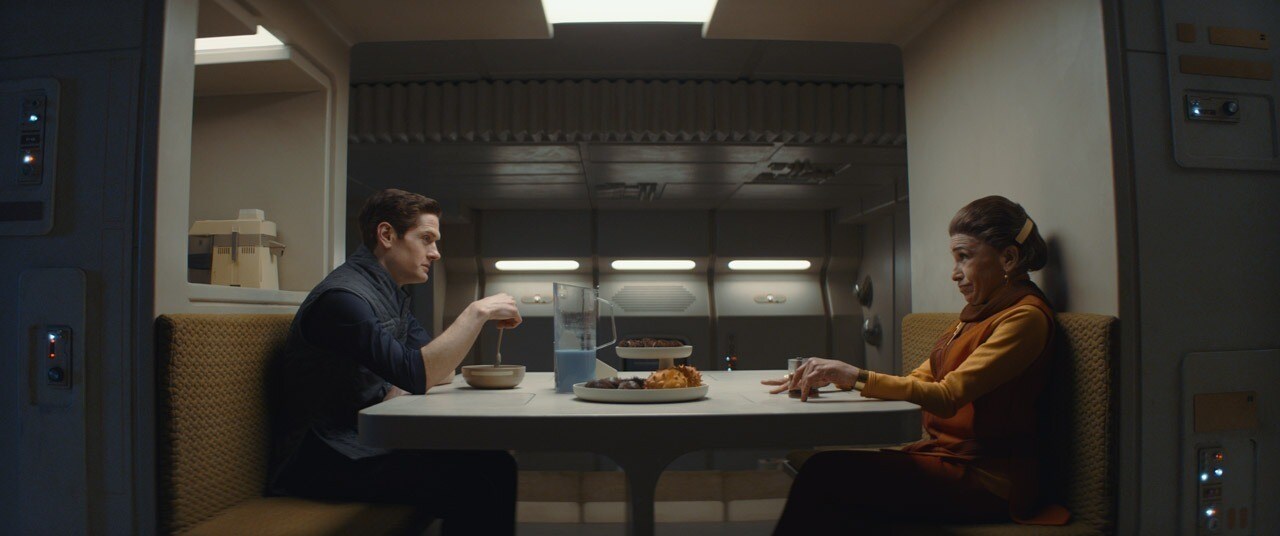 Syril's Cereal Bars Ingredients
3 tablespoons unsalted butter
1 package (10 ounces) marshmallows
1/2 teaspoon vanilla
1/4 teaspoon kosher salt
6 cups blue cereal puffs
A snack to share with Mom. Take Syril's breakfast of choice on the go and watch #Andor now streaming on @DisneyPlus. pic.twitter.com/I0wcCC931h

— Star Wars | Andor & Tales of the Jedi On Disney+ (@starwars) October 6, 2022
Step 1: Prep an 8 x 8-inch pan with parchment sprayed with nonstick spray. Set aside.
Step 2: In microwave-safe bowl, heat butter and marshmallows on high for 2 minutes. Stir, until smooth. Stir in the vanilla and salt. 
Step 3: In a large bowl, add the cereal and pour over the melted marshmallow mixture. Stir until completely coated.
Step 4: Press into the prepped pan and let cool. Cut into bars to serve. Enjoy this breakfast treat anywhere in the galaxy. And say hi to Uncle Harlo!