For the citizens in a galaxy far, far away, presents can be a symbol of sacrifice, love, and friendship.
The tradition of gift-giving is as common among Star Wars characters as it is among Star Wars fans. Some gifts are thoughtfully crafted and given for a special occasion, while others are more spur of the moment offerings. Many of these exchanges are part of heartwarming moments, but with Star Wars there's always the possibility they might be the beginnings of a trap...
"I made this for you."
Some of the most meaningful gifts from the Star Wars galaxy were handmade or precious belongings from one character given to another.
Shortly after Anakin Skywalker and Padmé Amidala met in Star Wars: The Phantom Menace, young Skywalker gave Padmé a necklace made from a japor snippet. Anakin told Padmé the necklace would bring her good fortune and that he hoped she wouldn't forget him when their paths diverged. Little did Anakin (or Padmé) know how interwoven their future lives would become after this touching moment.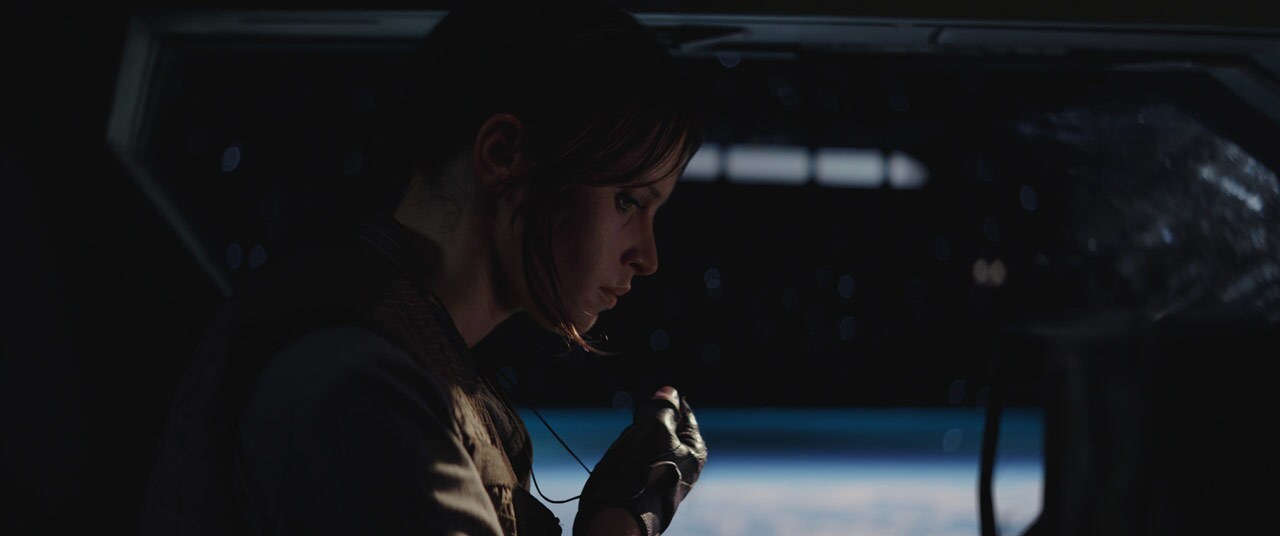 Lyra Erso told her daughter Jyn to trust the Force near the beginning of Rogue One: A Star Wars Story when she hastily gifted Jyn her kyber crystal necklace. Tragically, this exchange would be the final moment mother and daughter would have together, but it gave Jyn something tangible to remember her mother by.
We didn't see Rose Tico give fathier stable-hand Temiri Blagg her secret Resistance ring on screen in Star Wars: The Last Jedi, but when Rose revealed the ring to Blagg, it assured him that she was a friend worthy of his help. When we saw the boy wearing the same ring at the end of the film, his character represented the hope of a larger Resistance in the future.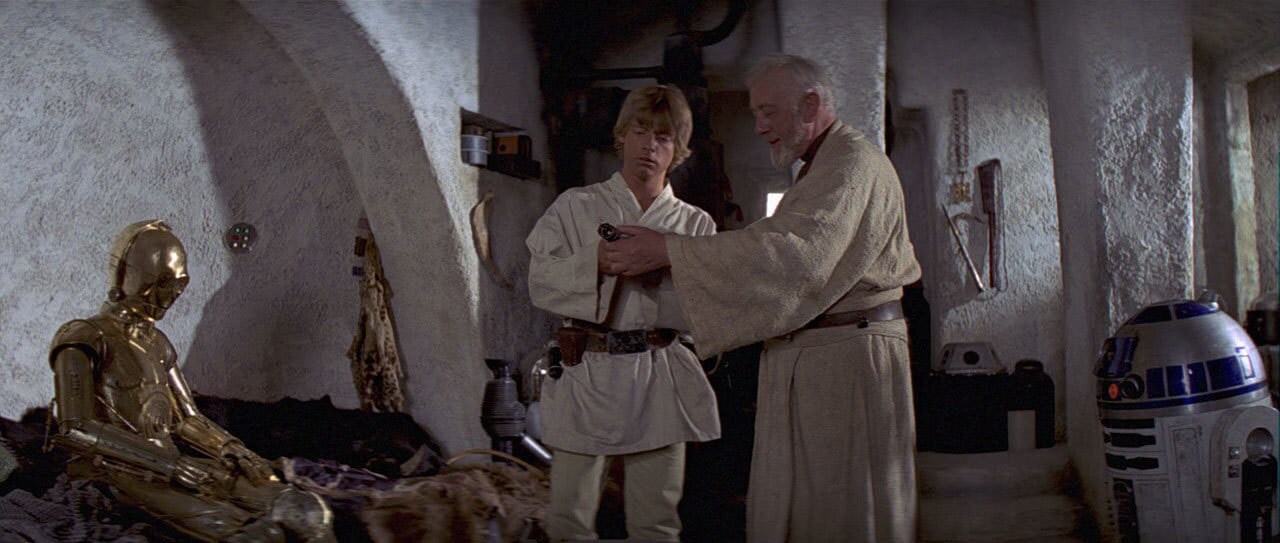 "Your father wanted to you have this when you were old enough."
Perhaps no item exchanged hands as much as lightsabers. Obi-Wan Kenobi passed on Anakin Skywalker's lightsaber to Luke Skywalker in Star Wars: A New Hope when he wanted Luke to join him in his mission to assist Princess Leia. Many years later in Star Wars: The Force Awakens, Maz Kanata told Rey to keep Luke Skywalker's lightsaber when she stumbled across it in the old pirate's castle.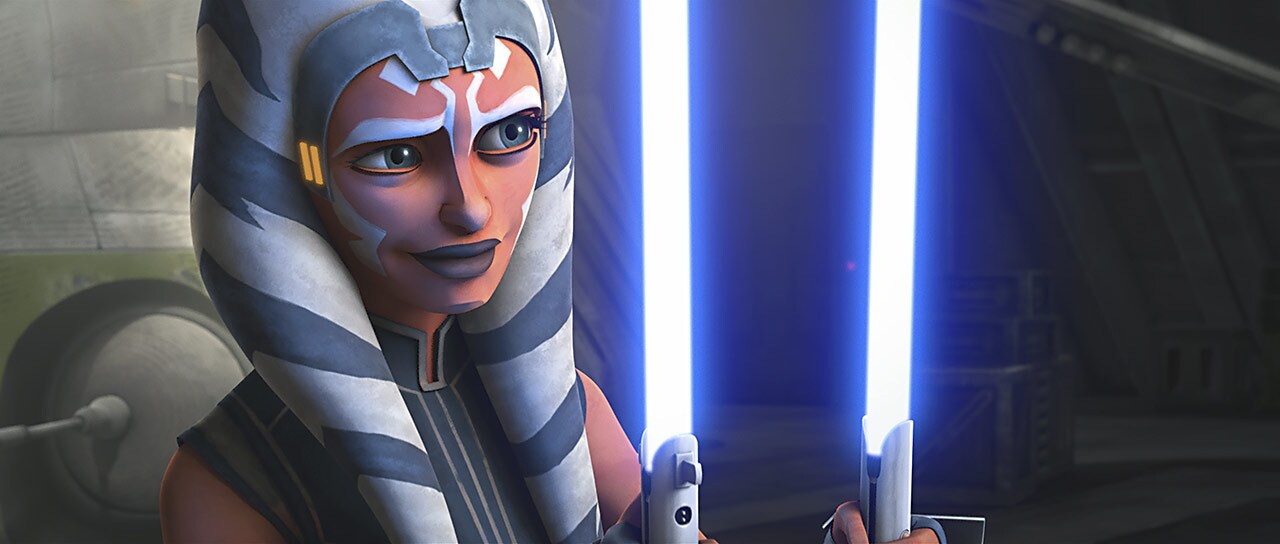 Reunions between old friends can also be a time to give someone special in your life a gift, even if it was something they once owned in the past. In the Star Wars: The Clone Wars episode "Old Friends Not Forgotten," Ahsoka Tano and Anakin Skywalker reunited for the first time after Tano had left the Jedi Order. Anakin, who had clearly been hoping for this moment, had a special surprise he knew his former Padawan would need to face Maul: a box that contained Tano's old lightsabers, complete with a new blue hue.
"Chewie, this is for you."
In some Star Wars stories, the exchange of a precious item connected two characters to each other or to friends long gone.
At the end of Star Wars: The Rise of Skywalker, Chewbacca grieved the loss of Leia Organa. To comfort her old (boy)friend, Maz Kanata gave Chewie Han Solo's medal from the Battle of Yavin. It was a lovely gesture from one friend to another to help Chewbacca keep the memory of his friendships with both Han and Leia alive in his heart.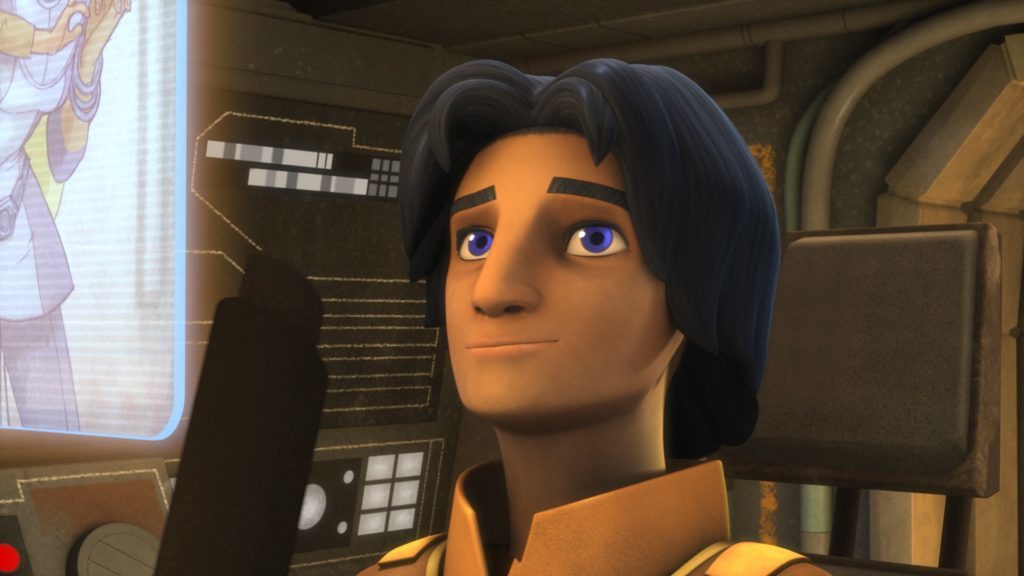 On Ezra Bridger's first birthday with the crew of the Ghost, Sabine Wren gave Ezra a gift no amount of money could buy in the episode "Gathering Forces." In this case, it was a disc containing an image of himself with his parents, a family separated by the Empire. The present gave Ezra a way to keep his parents symbolically close to him and was a sign that Ezra would soon find a new family with Sabine, Hera, Kanan, Zeb, and Chopper.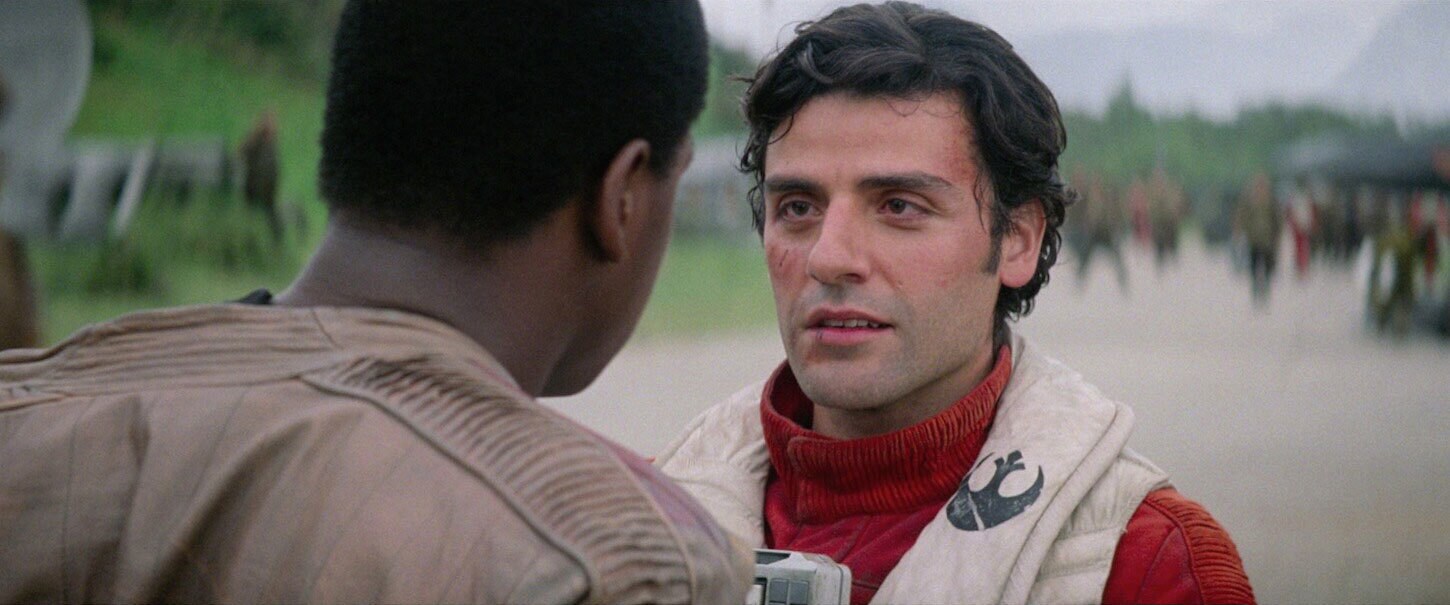 Some Star Wars friendships started with a spur of the moment gift. "Keep it. It suits you." With those words in Star Wars: The Force Awakens, Finn gained a jacket and Poe Dameron solidified a new partnership in his fight against the First Order.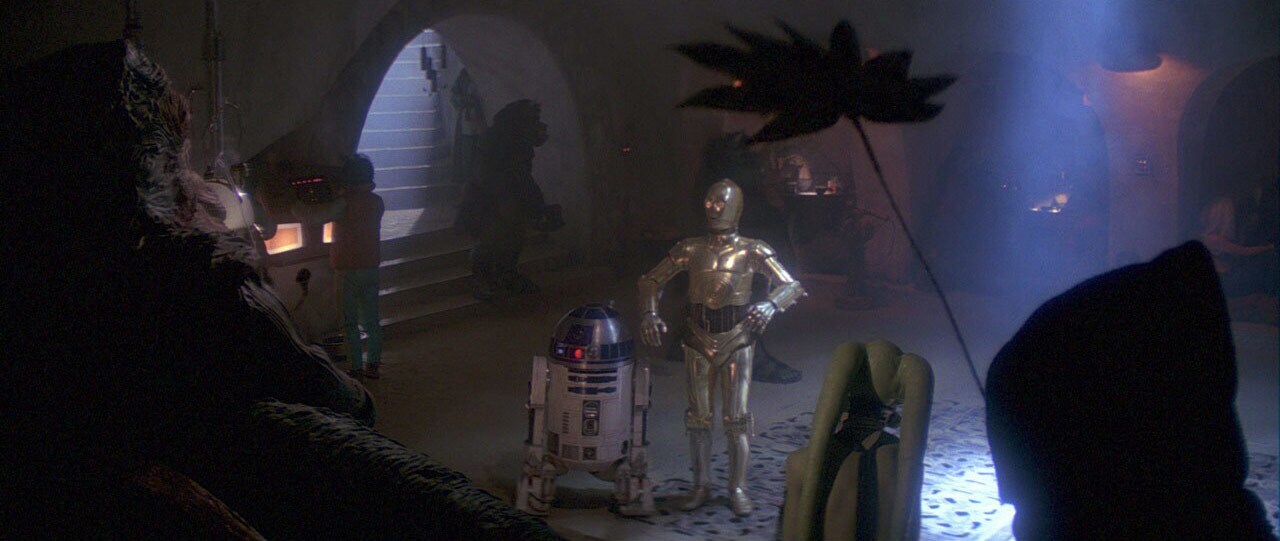 "Gift? What gift?"
While many gifts in Star Wars were given with the best of intentions, that wasn't the case with one exchange in Star Wars: Return of the Jedi. Near the beginning of the film Luke Skywalker, via hologram, presented Jabba the Hutt with the gift of his two droids C-3PO and R2-D2 (a surprise to both Jabba and the fretful protocol droid). Both droids performed some translating and bartending roles for Jabba, but the lightsaber hidden inside R2 that found its way into Luke's hands was an unwelcome surprise the Hutt crime boss would not live long to appreciate.