Turns out the nightwatcher worm wasn't the only desert-dweller interested in BB-8.
The micro adventures of Rey and BB-8 continue with the second installment of animated Star Wars shorts, Star Wars Force of Destiny. This time, our heroes are headed to Niima Outpost when they're spotted by a band of thugs eyeing up the lost little droid. With cunning tactics, they elude capture...for now. Although fans who attended the "Heroines of Star Wars" panel at this year's Star Wars Celebration will recognize this short as the sneak peek that was screened especially for the live audience in April, the story has added depth now that we've had a more formal introduction to the nightwatcher worm in episode one. And we just can't get over how much these vignettes are adding to our understanding of Rey's relationship with the petite astromech in The Force Awakens. Here are five highlights from the short, "BB-8 Bandits" -- which you can watch below!

1. The landscape.
They're brief, but glimpses of the downed Imperial AT-AT that Rey turned into her home, the distant wreckage of a Star Destroyer, and other debris from the Graveyard of Giants add visual interest to the stylized animated background.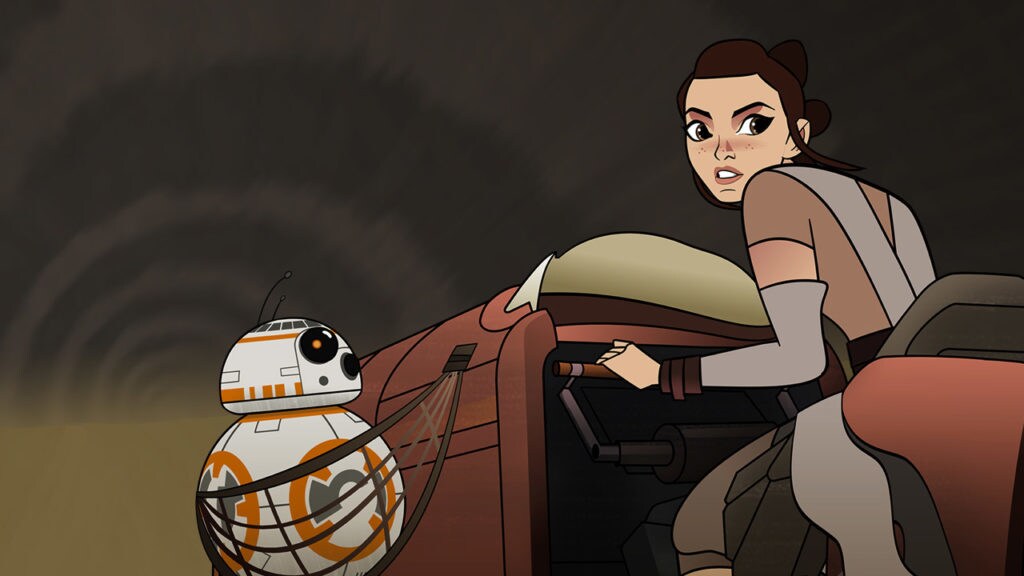 2. BB-8 strapped in for the ride!
Although Rey's speeder doesn't have an actual sidecar, we have to imagine BB-8 had a great time riding around in the net the scavenger typically used to pick up the precious cargo she trades with Unkar Plutt to survive. Or at least he would have if it were a joyride to Niima Outpost and not a daring escape.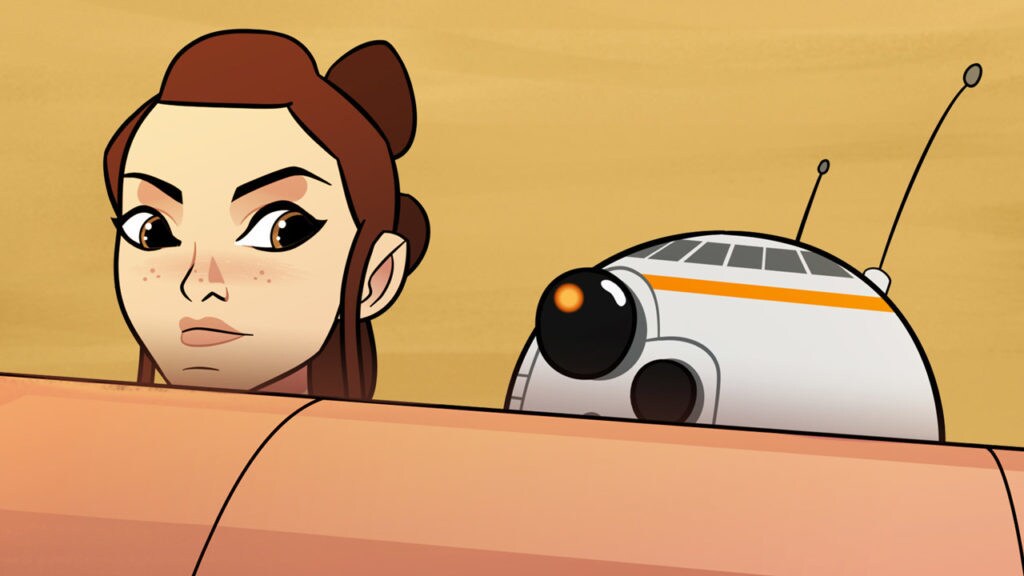 3. Teedo strikes back.
Rey already rescued her hapless little friend from these diminutive reptilian creatures on film once, but as we learn in this short, Teedos may be easily startled, but they soon come back. This time, this Teedo brought friends.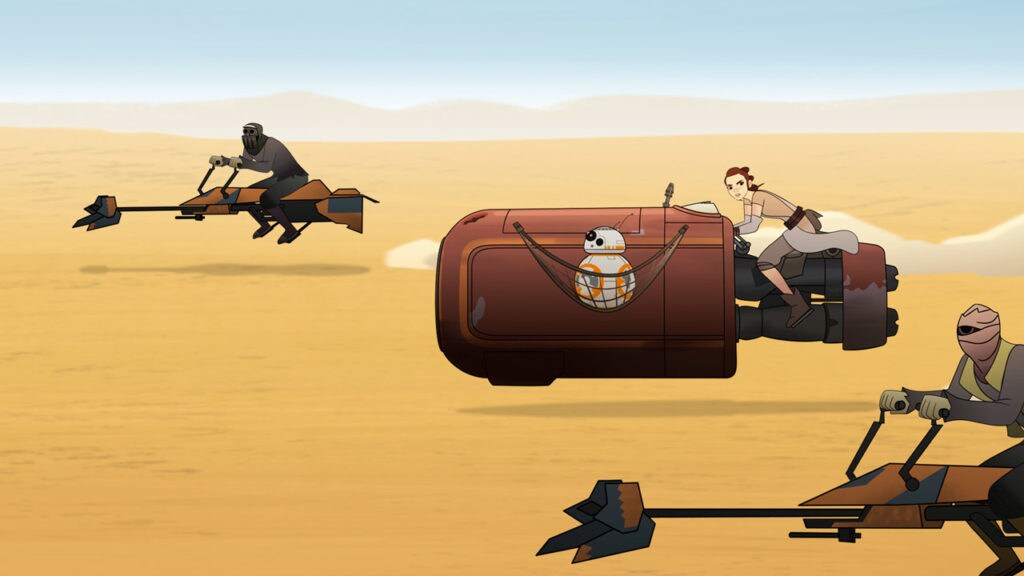 4. Rey's flying skills.
In a move that's strikingly similar to a different pursuit in the forests of Endor, Rey uses her piloting prowess to pull up her speeder and avoid a pursuer's aggressive sideswiping maneuver, sending him crashing into another would-be BB-8-napper. Two down!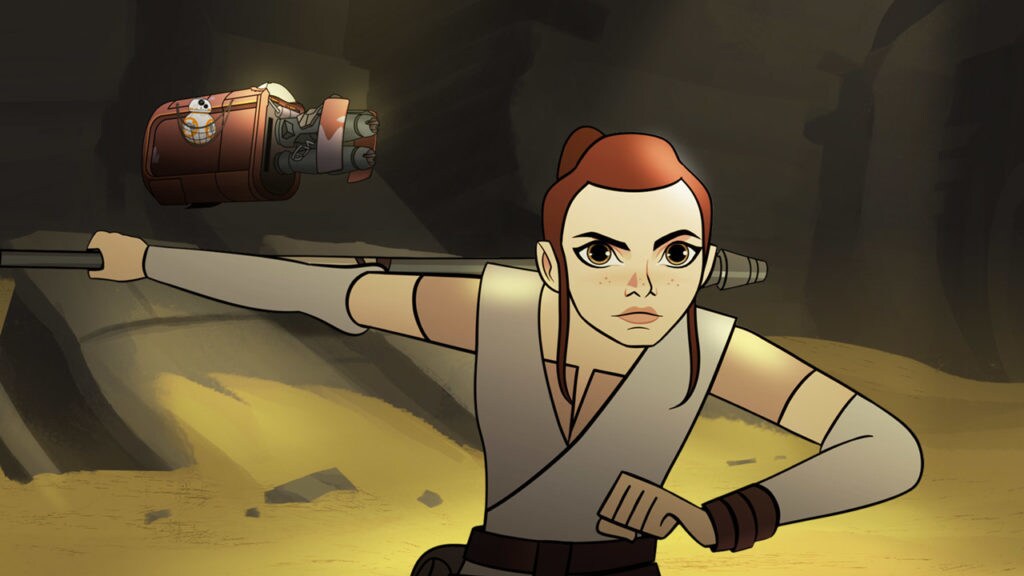 5. Teamwork.
BB-8 and Rey work together to hatch a plan to lose the Teedo, proving that even a formidable force like Rey still needs friends to get out of trouble...at least sometimes. Together, they ensure that the last junk collector on their tail will need to find a new ride before he can bother them, or anyone else, again.
What were your highlights from "BB-8 Bandits"? Let us know in the comments below!
Kristin Baver is a writer and all-around sci-fi nerd who always has just one more question in an inexhaustible list of curiosities. Sometimes she blurts out "It's a trap!" even when it's not. Follow her on Twitter @KristinBaver.