See celebratory Star Wars posters from yesterday to today, and learn the stories behind them.
This article is part of a special StarWars.com series in honor of Star Wars' 40th anniversary on May 25.
Commemorating Star Wars anniversaries with a poster has become something of a tradition since 1978, when the iconic "One Year Old Today" birthday cake poster was sent to theaters still showing the movie a year after its release on May 25, 1977. In the decades since, posters have often marked the milestone years, summing up in a single image what the film has come to represent to both fans and culture alike. We've gathered a handful of these posters, as well as some poster concepts, in the following gallery, which includes a 2017 homage to that first exciting anniversary in 1978.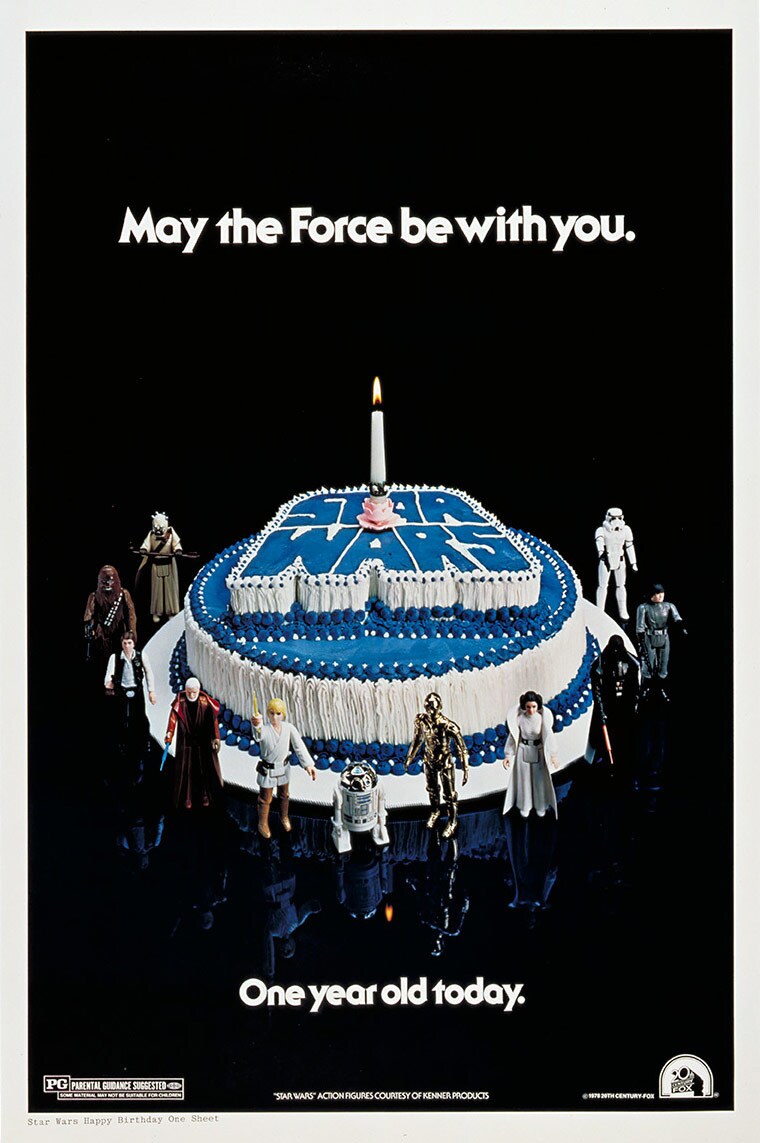 Sketched on legendary concept artist Ralph McQuarrie's own Star Wars Corporation stationary, this early poster concept (at least we assume it's for a poster) includes Artoo presenting a birthday cake, along with notes for staging the scene. With 365 candles, though, that would be one hot and heavy birthday cake…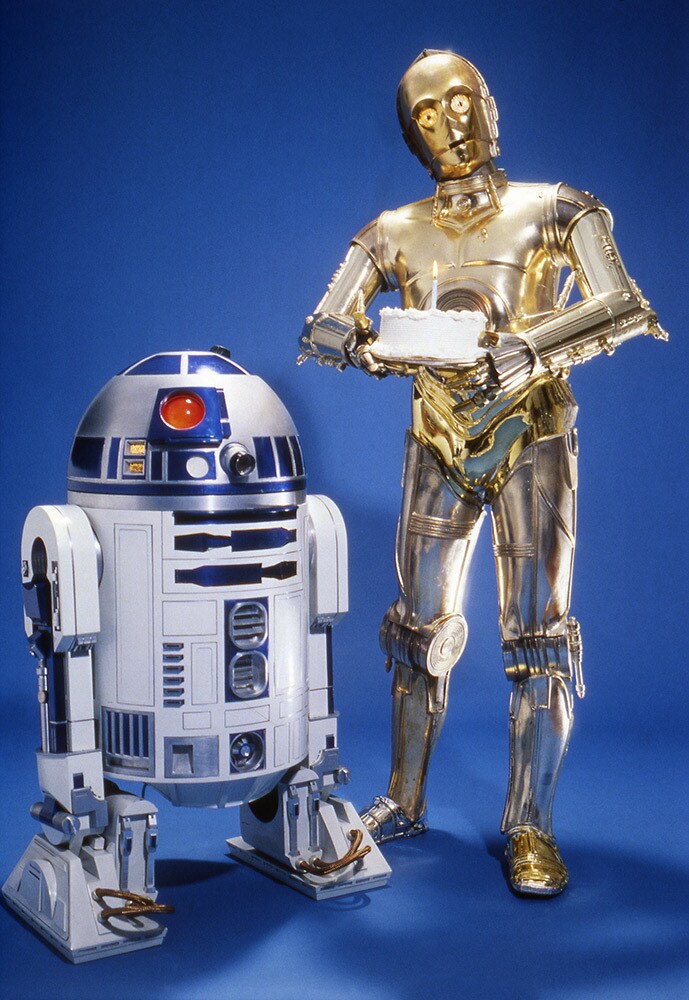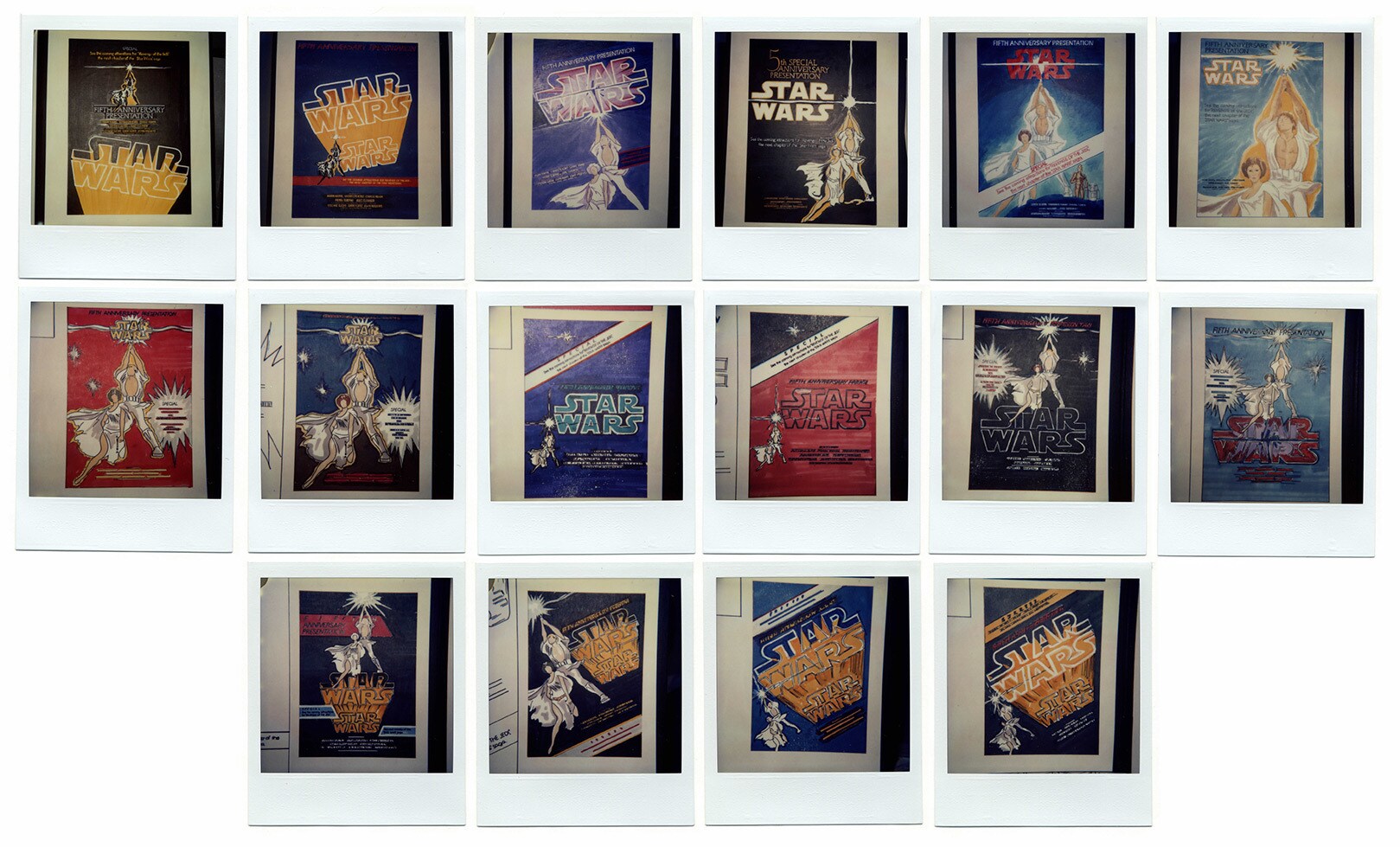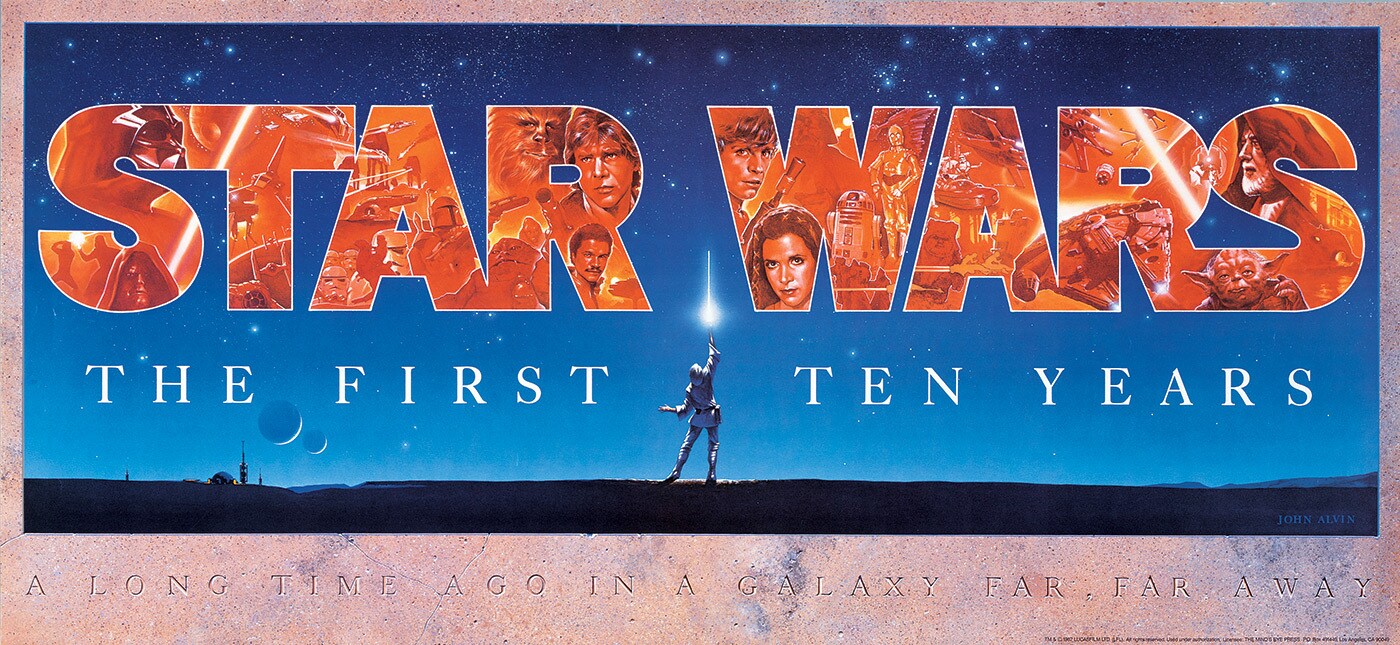 A shiny silver-and-black poster evoking the very first theatrical teaser poster printed on mylar was also offered as a limited edition commemorative in 1987.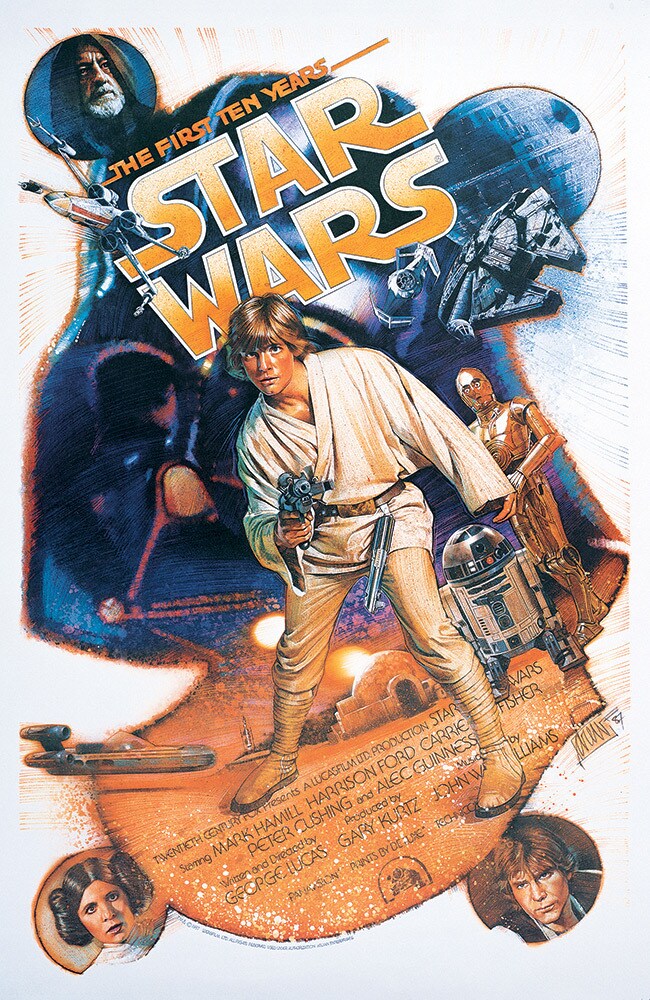 While not officially a 20th anniversary poster, the theatrical one-sheet heralding the return of the original trilogy to theaters in 1997 included the iconic "ingot" art graphic, which…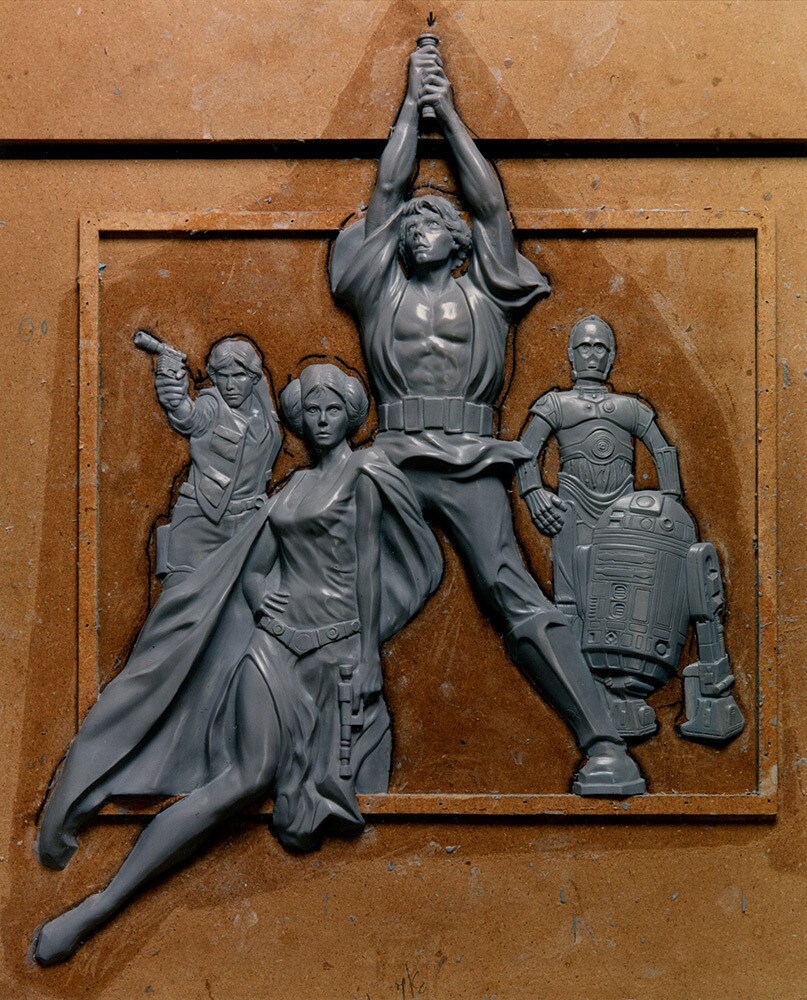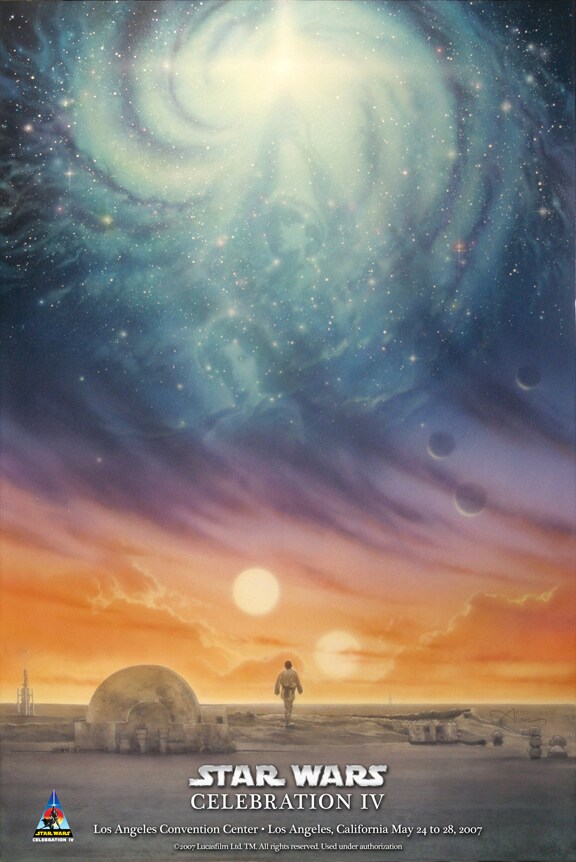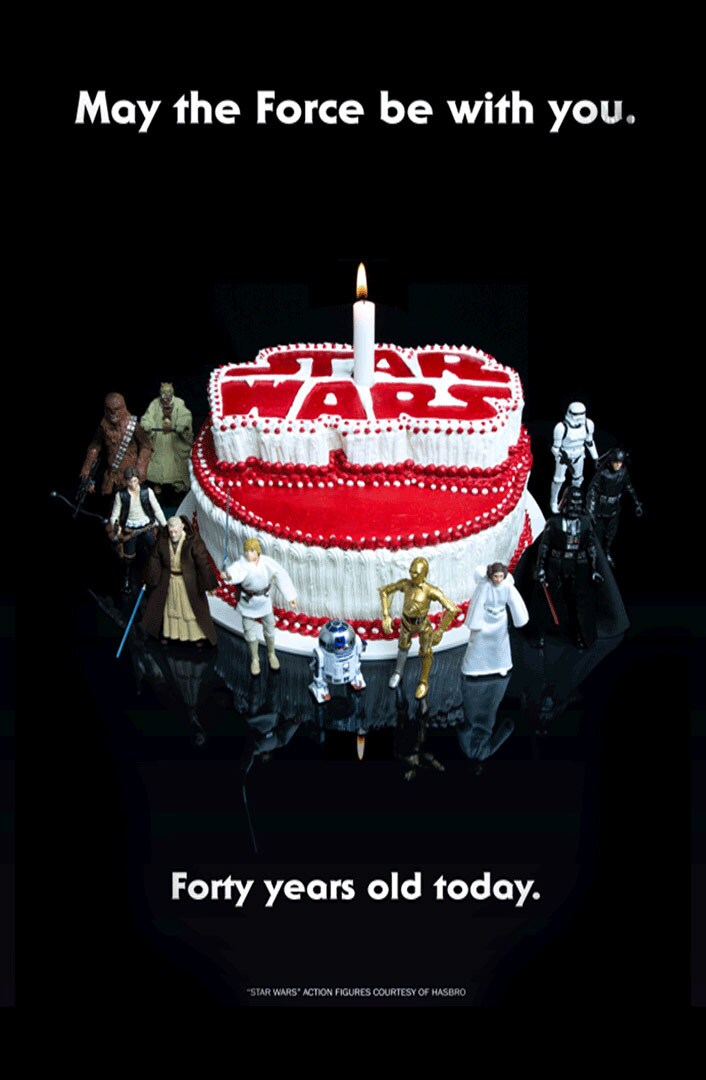 StarWars.com. All Star Wars, all the time.