The author of the upcoming middle-grade novel talks Padawans, Jedi, and more from a brand-new era in Star Wars.
As we prepare to enter a new era of Star Wars storytelling with Star Wars: The High Republic, StarWars.com sits down with the five authors -- Charles Soule, Justina Ireland, Claudia Gray, Daniel José Older, and Cavan Scott -- penning the first round of books and comics. "The Makers of Star Wars: The High Republic" will run weekly through the end of the year to celebrate the January 2021 launch of the storytelling epic.
Spoiler warning: The article contains plot details from A Test of Courage.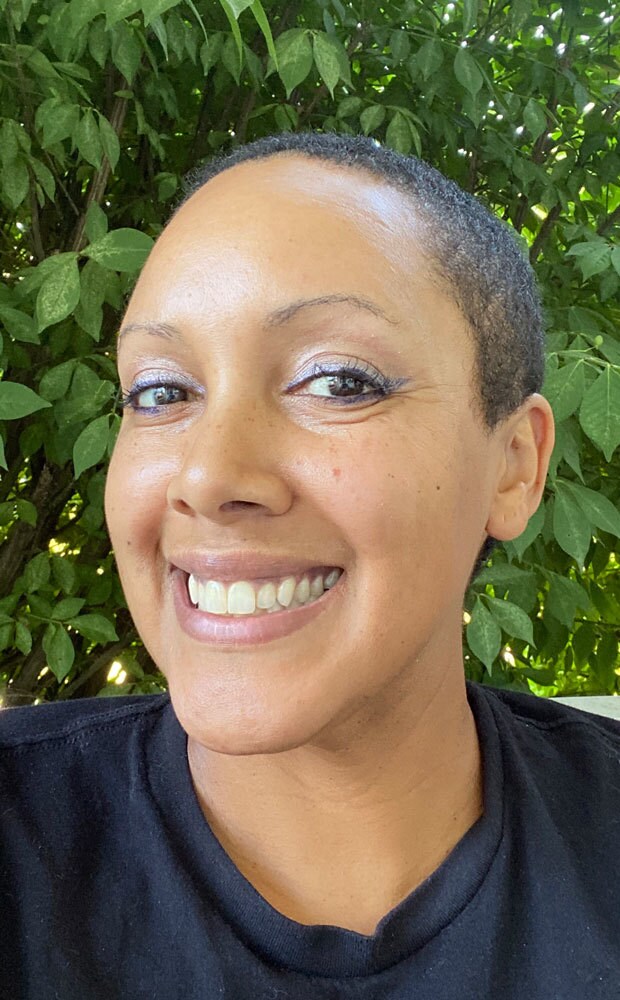 It all started with an idea back in 2014 from Lucasfilm Publishing creative director Michael Siglain to bring together a group of authors to define a new era in the Star Wars galaxy. In 2019, creative retreats began at Skywalker Ranch with the five authors, Lucasfilm Publishing, and Lucasfilm Story Group. And in 2020, the era of the High Republic was revealed to fans -- the center of this "Project Luminous" storytelling initiative -- taking place centuries before the prequel trilogy. Now, as we near 2021, excitement for this new era has built exponentially as the first set of books tied to the High Republic are set to publish.
Amongst the lineup of books publishing on January 5, 2021, is Justina Ireland's survivalist tale A Test of Courage. This adventurous story follows a cast of diverse kids including a young Jedi Knight and a more anxious Jedi Padawan, the quiet son of an ambassador, and a sassy tech-kid and her droid. As they head to the launch of the Republic and Jedi's incredible Starlight Beacon, disaster strikes and they find themselves stranded on a peculiar jungle moon. In a group full of big personalities and conflicting ideas, the kids must work past their differences in order to survive. StarWars.com sat down with author Justina Ireland to get a sense of her experience breaking ground on this new era known as the High Republic.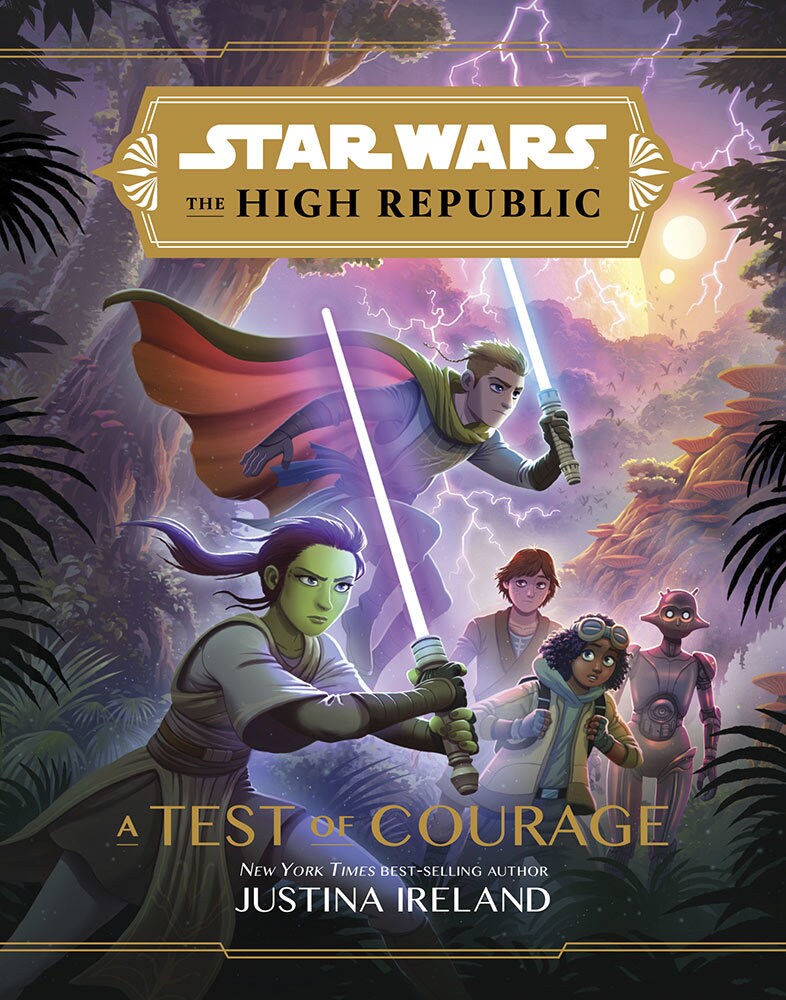 StarWars.com: The High Republic is a brand-new era, and your middle-grade novel, A Test of Courage, will be one of the first introductions to it. What was it like writing that first novel and exploring and defining a whole new era of Star Wars?
Justina Ireland: It was pretty amazing, honestly! Imagine getting a chance to create the characters you want to see and putting them in a galaxy full of space wizards and the like? One that you've spent your entire life dreaming about? Yeah, amazing is the perfect way to describe it but also falls so far from the actual depth of emotion involved. All I'm saying is that if there's ever a Vernestra Rwoh Funko Pop!, I'll be unbearable to live with.
StarWars.com: This initiative is fairly unique in that it's a team of authors, including yourself, who are writing the story of the High Republic from various different points of view that all intersect and play off of each other. Can you talk about the process of collaborating and writing with that team?
Justina Ireland: I could, but honestly it's less exciting than you're imagining. Imagine five Star Wars nerds getting together and hashing out things like hyperspace physics and who wore it better, Yoda or Yaddle. Although, Cav [Scott] did lose a finger in our last death match, but I regret nothing. That's what he gets for being careless with my lightwhip.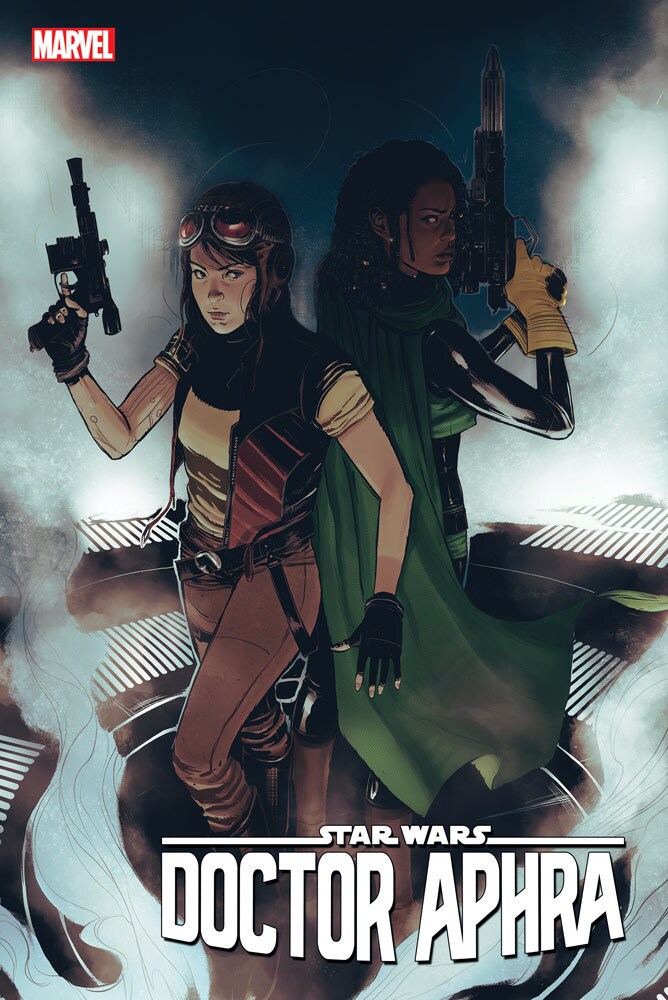 StarWars.com: A Test of Courage has such an amazing cast of characters, but let's talk about Avon Starros first. Fans may be familiar with the name Starros if they've read the Doctor Aphra comic series, which leads me to my question: What was it like writing a character that you know is (distantly) related to an existing character, but in a completely different era? Will Avon have a bit of Sana in her? Or rather, will we see the roots of Sana in Avon since this is set before Sana's time?
Justina Ireland: That's the question, isn't it? I would say that readers looking for hints of Sana in Avon may be disappointed, because when A Test of Courage opens Avon is only 12 and so not at all the person she will one day become. But! For those wondering how the Starros go from this fairly affluent clan of politicians and scientists to scum and villainy, there is a story arc for that!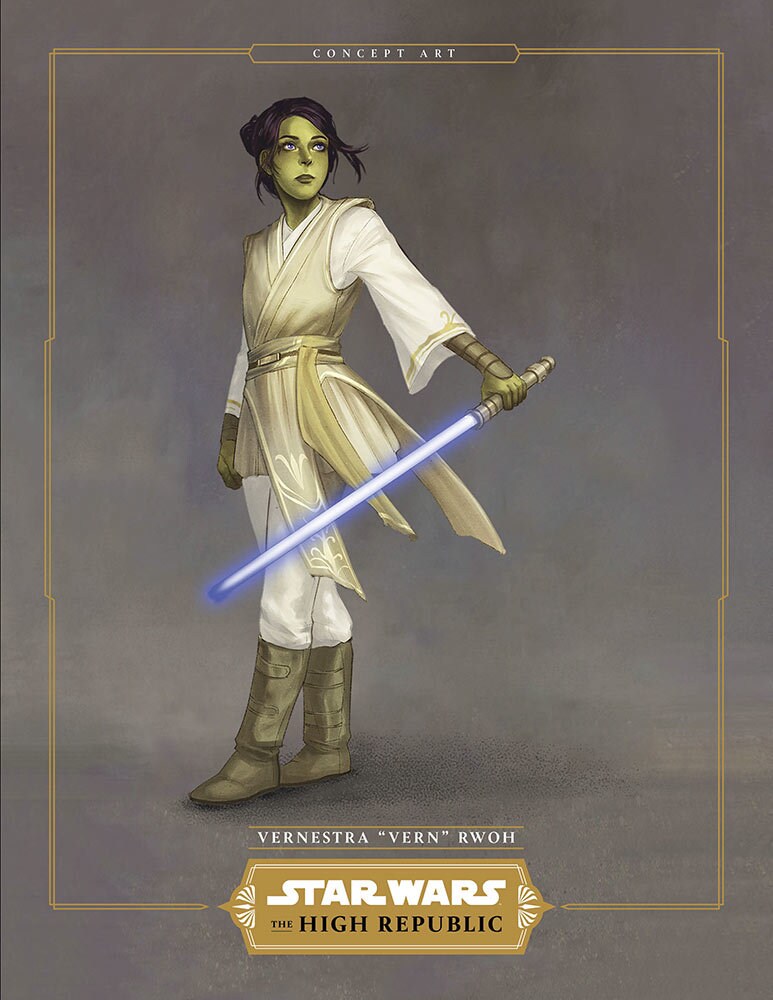 StarWars.com: Vernestra Rwoh is our main Jedi character in A Test of Courage and she is all kinds of incredible. At just 15, she's knighted! How do you balance such a young character with the weight and responsibility of being a Jedi Knight?
Justina Ireland: That's the crux of Vernestra's character arc: How do you balance being so good at things with the very real problem of having very little real world (galaxy!) experience? It's a bit of a Doogie Howser, MD problem: You can be really good at your job even if you are still very young, but that doesn't mean people aren't going to doubt your abilities. For Vernestra, these judgements don't bother her very much because she is very in tune with the Force and devoted to being a Jedi, but they do give her things to ponder and consider as she grows into herself.
StarWars.com: Let's get into the larger story of A Test of Courage. This is the first middle-grade novel for the High Republic. Can you talk about crafting the story for this book? How does it relate to the other books coming out alongside it, including Light of the Jedi and Into the Dark?
Justina Ireland: They are all awesome and exciting, and help to show just how big and vast and varied the galaxy is! One of the things I love about Star Wars is how intimate the storytelling always feels, even if it takes place against this massive backdrop. With these initial books and comics, you'll get a sense of that vastness of the storytelling we're undertaking here while also getting the personal connection to some really awesome and fun characters. It's everything anyone could want, plus Wookiees!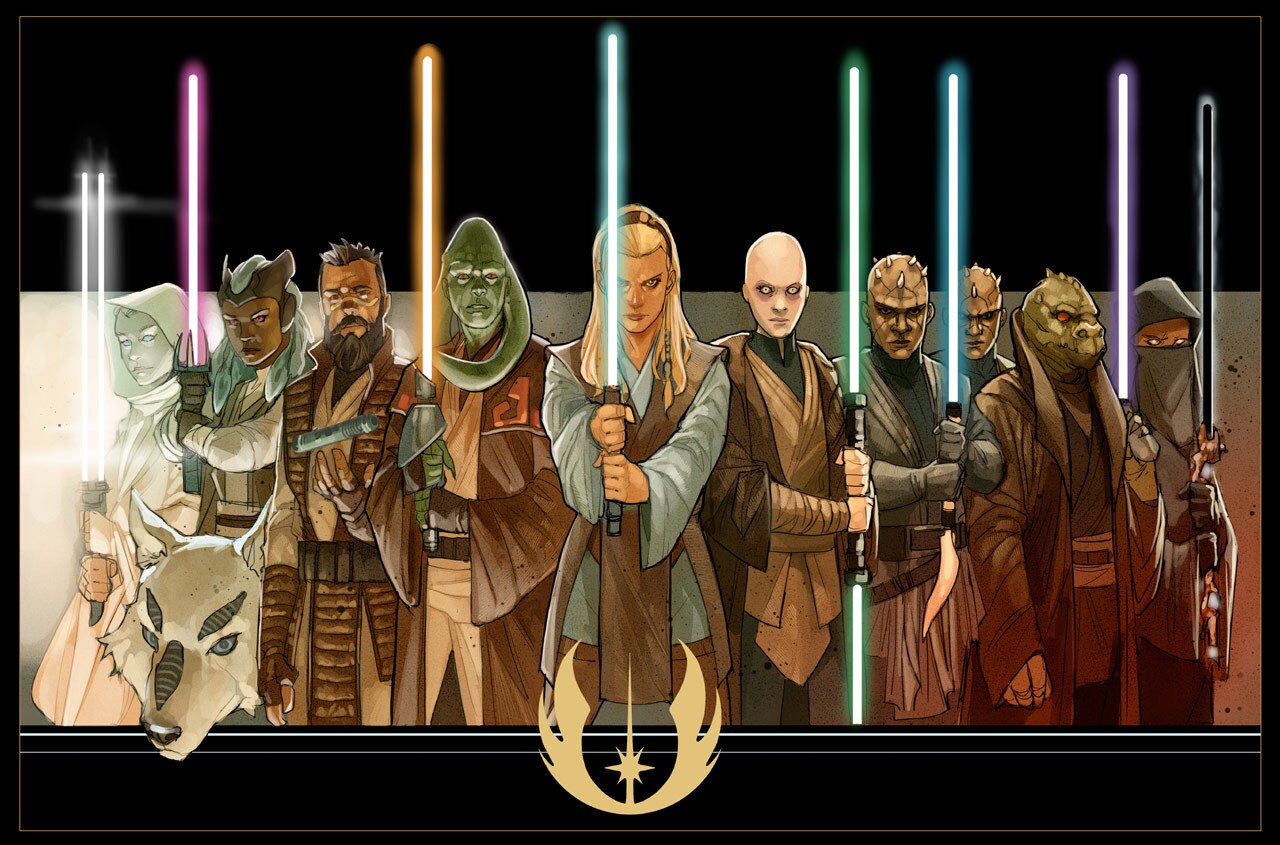 StarWars.com: One of the cool things about the High Republic initiative is that fans can pick up their preferred mode of reading -- novels, comics, storybooks, etc. -- and still get the macro storyline of the High Republic era. What are the challenges of writing to ensure everyone's getting a unique perspective but also still understanding the larger story being told?
Justina Ireland: See earlier comment about the nerdery death matches. So many lost fingers! It's also incredibly difficult to make sure we're all telling stories that feel and are different instead of just repeating the same story beats every single time, and includes all of the other iconic storytelling that already exists (although I will have a lava river lightsaber battle, I already called dibs). But luckily everyone is good at looking at a challenge or any kind of storytelling tangle and coming together to solve it. That is what makes this different from just about any other piece of Star Wars storytelling, and also what makes it awesome.
StarWars.com: It's been a long time coming but this coming January, fans will finally get to step into the High Republic era. What can you tell us about the era to get everyone excited for its debut -- if they're not already?
Justina Ireland: Look. 2020 was just awful, stressful and disappointing and pretty damn sad making. We have all earned something nice for ourselves. Start your 2021 off right and jump in early. If you've never read a Star Wars book before, this is the perfect time to start. It's all new and fresh and unspoiled! Come join us, we have lightwhips!
A Test of Courage arrives January 5, 2021, and is available for pre-order now.
Visit Lucasfilm's official hub for all things Star Wars: The High Republic at StarWars.com/TheHighRepublic.