Lucasfilm Games' Matt Fillbrandt talks to StarWars.com about bringing the beloved shooter back for one more mission.
Boss is back.
Lucasfilm Games and Aspyr announced today that the classic prequel-era shooter, Star Wars: Republic Commando, will come to PlayStation 4 (and PlayStation 5 via backwards compatibility) and Nintendo Switch on April 6. Originally released in 2005 for PC and Xbox (and currently available on Steam), Republic Commando introduced the elite Delta Squad, a team of clone commandos dispatched to handle the most dangerous missions for the Republic. The game put players in the role -- and inside the helmet -- of squad leader RC-1138, a.k.a. Boss, with the ability to issue commands to teammates and wield a variety of weapons as they battled across the galaxy. Today, Republic Commando is regarded as one of the best Star Wars games; to mark the news of its rerelease, StarWars.com spoke with Lucasfilm Games executive producer Matt Fillbrandt, who worked on both the original game and its pending digital reissue, about the legacy of Republic Commando and more.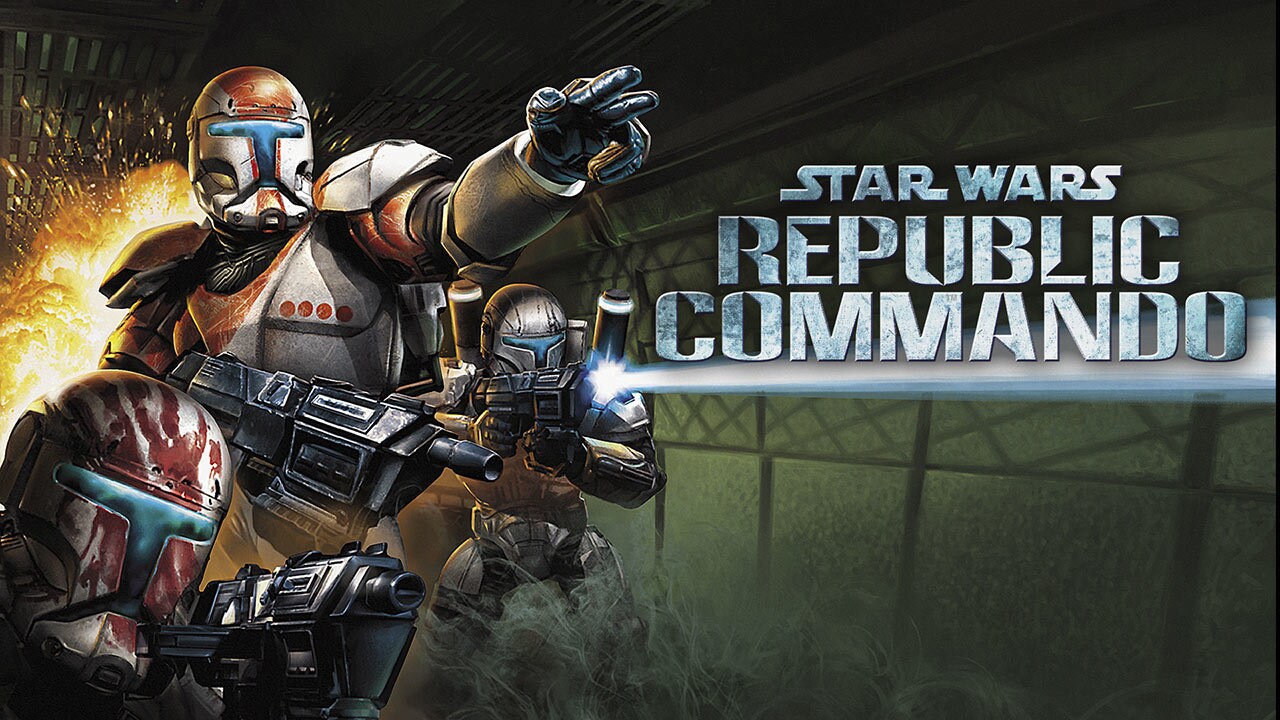 StarWars.com: Republic Commando is one of those games that comes up quite often when Star Wars fans talk about their favorites. Why do you think the game connected the way it did?
Matt Fillbrandt: I think Republic Commando connected with fans because it was the first time they got a look at a story from a clone trooper's perspective, literally from within the helmet, and it went deeper into the special operations side of the Star Wars military. That hadn't been done before and it wasn't shy about trying to project more of a gritty edge. The original trailer did a great job of introducing the game in that way to fans. Being able to contribute to the continuity with this unique perspective, that later made appearances in The Clone Wars animated series, was really rewarding.

Additionally, the idea of a game where you could control an entire squad of characters to get through each mission -- "The Squad is Your Weapon" -- and give them commands to take out targets, heal each other during combat, was something different that fans had not seen from a Star Wars game before.  Each of the commandos in Delta Squad had a unique personality and voice, which added great flavor to the storytelling of this group. It was a great subject, with interesting characters, in a compelling story, with fun immersive gameplay.
StarWars.com: It was said that part of the decision to return to the Lucasfilm Games branding was to more embrace the legacy of Star Wars games. Is bringing Republic Commando to new platforms part of that?
Matt Fillbrandt: Our fans have so many ways to access this great franchise via films, books, comics, toys, animated and live-action TV shows, and, of course, games. Near and dear to my heart is our legacy of video games, which allow fans to directly connect with the story through game controllers, mouse, and keyboard or mobile devices, which I am very proud to have been a part of for the past 21 years. Republic Commando is a part of that legacy, and for some it leaves an indelible mark on their fandom that they carry the rest of their lives. I hear from fans all the time that it was their favorite game, just like many other games from the original Lucasfilm Games and LucasArts are for so many others. That's the spirit and feeling we want to capture with the return of the renewed Lucasfilm Games brand.
StarWars.com: You worked on Republic Commando for its original release -- what were your goals for the game back then?
Matt Fillbrandt: The goal was to bring together influences from tactical military shooters and other shooters, that were popular around that time, trying to capture the feeling of coordination of a co-op experience within that genre. Those types of games tended to be pretty hardcore and lethal, so another goal was to make it more accessible for a broad Star Wars gamer audience. Those influences contributed to the idea of the player having some tactical control of a squad of commandos that wasn't overly complex. Really, a very difficult problem to solve was finding a good balance of the feeling of tactical control, that isn't overly complicated, that is fun and not frustrating -- all of which the game does pretty well, and did it over 15 years ago.
StarWars.com: As someone who had a hand in making Republic Commando, how does it feel to release it for new audiences on PlayStation and Nintendo Switch?
Matt Fillbrandt: It's a very rewarding feeling to see it have such a strong following all these years later and to be a part of releasing it again. It was originally only released on Xbox and PC, so to be able to bring it out on PlayStation and Switch for Star Wars gamers that may have read about it, but never had a chance to play it, is exciting. Looking back, so many talented people put so much of themselves into bringing this game to life. It was a great collaborative effort over 15 years ago, and all of their great work will be available for old Republic Commando fans to play again on PlayStation and Switch, and now for a new generation of fans to try for the first time.
Star Wars: Republic Commando arrives April 6 for PlayStation 4, PlayStation 5 via backwards compatibility, and Nintendo Switch. You can pre-order the Nintendo Switch version now.