Lucasfilm Games' Orion Kellogg and Aspyr's Ryan Treadwell speak exclusively with StarWars.com about remaking a video game classic.
There are some video games that seem to change everything. Their genre, the art form, what we think a game could be. Orion Kellogg, executive producer at Lucasfilm Games, and Ryan Treadwell, lead producer at Aspyr, consider Star Wars: Knights of the Old Republic (known to fans as KOTOR) among those rare works.
"I was a big RPG fan growing up. I started on the Apple IIC and played all the BioWare games. It wasn't until I started playing KOTOR that I really understood how cinematic they could be," Kellogg tells StarWars.com. "When I first put in KOTOR and saw that the camera was pulled down to ground level and I could look up at the skyscrapers of Taris, I really felt that I'd been put in the world in a way that I never had before. The characters were speaking to me in full VO [voiceover] and reacting to my choices, whether I was going light side or dark. It felt like it was a paradigm shift."
"When I was 9, my parents did two things that were incredibly impactful: they bought me my first video game console -- an original Gameboy -- and they sat me down to watch a VHS copy of A New Hope. One set me on my career path, the other kick-started my love of storytelling," says Treadwell. "When KOTOR was released it married those two passions brilliantly. I was so excited to finally create my hero and explore the galaxy, making the choices I wanted to. As a kid I would pretend to create my own lightsaber out of wrapping paper rolls and this game was letting me customize my own. I was enamored and an instant fan."
That personal connection for Kellogg and Treadwell has new meaning today. Announced at PlayStation Showcase 2021, Star Wars: Knights of the Old Republic - Remake will see the classic RPG return as a PlayStation 5 console exclusive at launch and for PC. Aspyr -- the Texas-based studio that has collaborated with Lucasfilm on various projects for over a decade, including a recent spate of well-received re-releases from the LucasArts era -- is handling development, rebuilding the game from the ground-up. So to borrow a line from Darth Vader, the circle is now complete for Kellogg and Treadwell.
"I really, really think that RPGs have never been the same since," says Kellogg. "It's a big honor to have the opportunity to work on it."
"Speaking for the development team, most of us are triple-A RPG developers," says Treadwell. "This has been something that is a dream for all of us."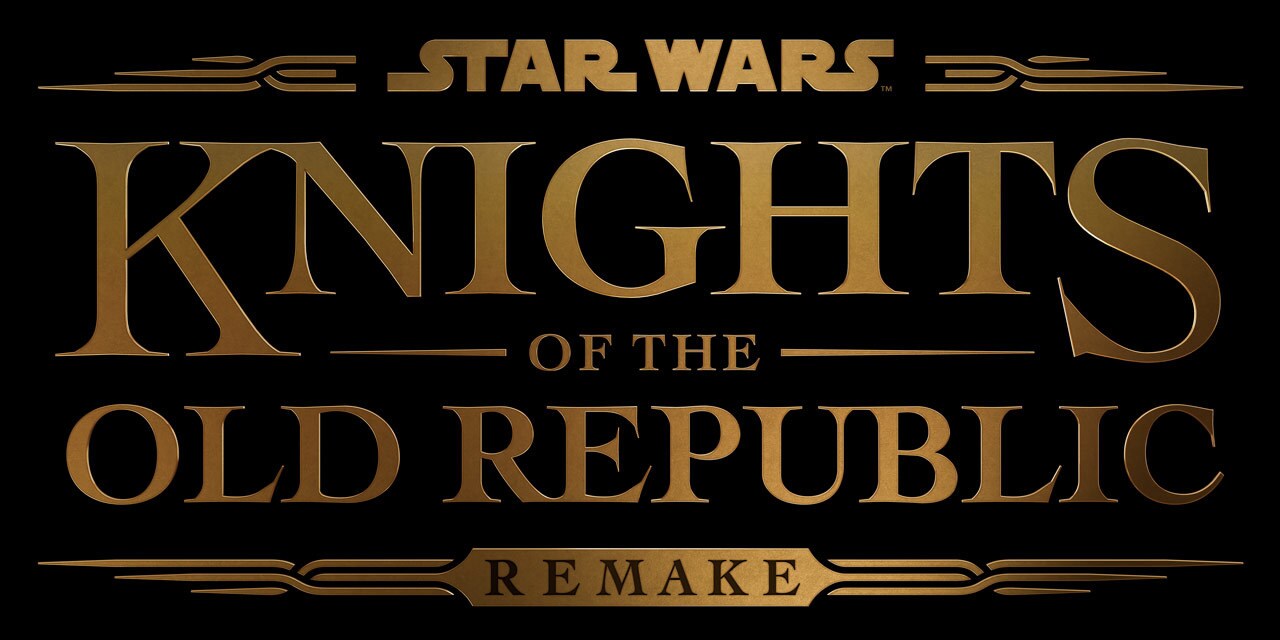 KOTOR reborn
Today, KOTOR stands as one of the most critically acclaimed Star Wars games ever, with the PC version amassing a current score of 93 on Metacritic. Fans have long requested a remake to bring the title, originally developed by BioWare and LucasArts, up to modern standards. As it turns out, Lucasfilm has been listening.
"We know that KOTOR is one of the most beloved Star Wars stories ever told," Kellogg says. "We really appreciate the stature it has with all of the fans out there. As hardware advances and as our game-making prowess advances and as storytelling [techniques] advance, what better time to allow players to re-experience this great story with all of those lessons learned, and bring it back to modern platforms using modern methods? That's something I've wanted to do personally for a very long time, and I think everybody involved with Star Wars games has wanted to do for a very long time."
"From our side, the relationship that we have with KOTOR is long, as well," says Treadwell, referencing the company's ports of the original game to iPhone and iPad. "It's something that we've been very excited about and interested in for quite a long time. We're just really excited to get in there and do this amazing game justice."
"We have had a long and fruitful working relationship," says Kellogg of Aspyr. "We knew that they understood the brand, we knew they understood how to collaborate with us, and we felt really good about that. Then, to start seeing the team that they're building and the developers that they're adding from a variety of triple-A, top-notch development studios from around the world, we knew that they were ready to take that step. So we're really happy to be working with them." Aspyr and Lucasfilm Games aren't in it alone, however.
Sony Interactive Entertainment (SIE) is a creative collaborator in the project, working closely on development with Aspyr and Lucasfilm Games, particularly on how to take full advantage of its newest, cutting-edge platform.
"Having SIE on board has been fantastic," says Kellogg. "They're helping all of us navigate this space and navigate their hardware with an inside track on the cutting edge."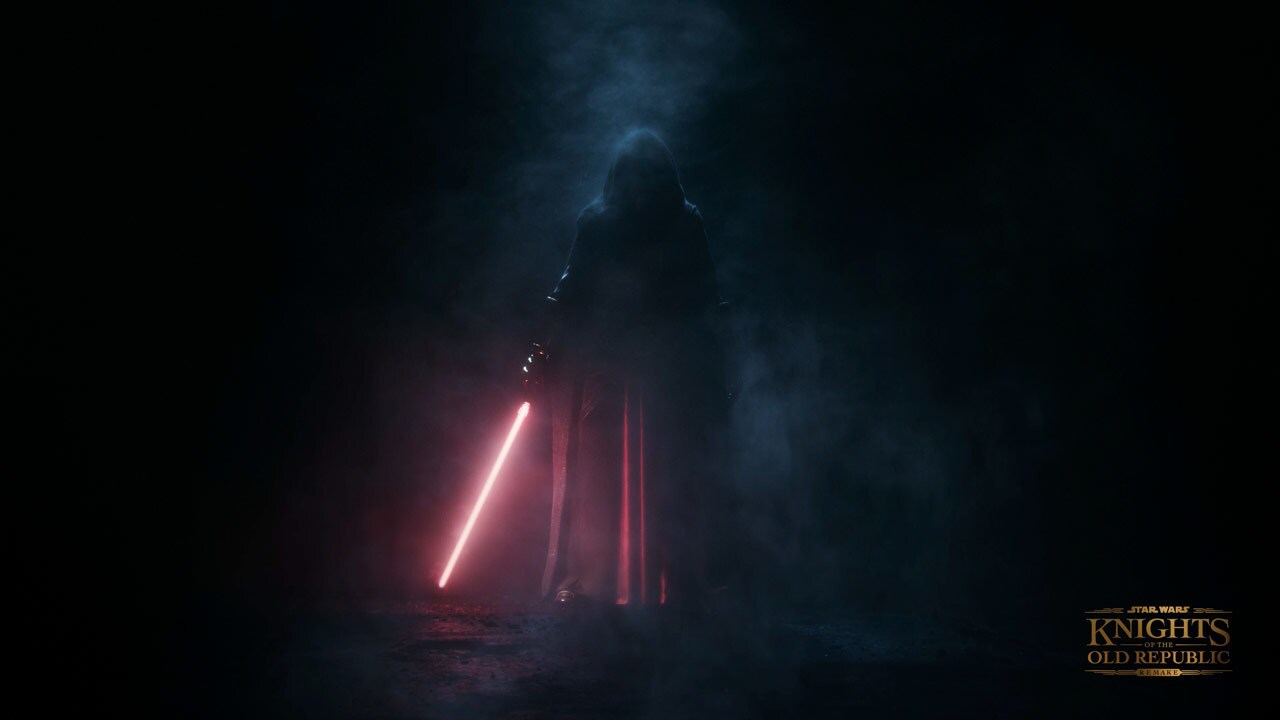 KOTOR, which is part of Legends storytelling, dials the Star Wars clock back to over 4,000 years before the Skywalker saga. The Galactic Republic is at its height and has just been through a major war. Jedi are plentiful, but so are the Sith, and the evil Darth Malak leads a growing legion of dark warriors. Players will go on an epic adventure and, along the way, visit different worlds, amass a party of memorable beings, and uncover their own mysterious past.
"It's telling a story that should feel very familiar and authentic to Star Wars fans. It tells stories about light and dark, about heroes, and the journeys that common people can go on to become heroes and figure out who they are," Kellogg says.
One of the breakout characters from KOTOR, Revan, has only grown in stature over the years with fans.
"Revan's is a heroic tale of succumbing to the dark side," says Treadwell. "It is a deep and impactful story that has a ton of depth and interest." (Indeed, Hasbro's Revan Force FX Elite lightsaber sits behind Treadwell on a credenza in his home, proudly on display during the Zoom call for this interview.)
"Plus, Revan looks really cool," adds Kellogg. "We can't forget that."