Hear what those who were in the room have to say about all the reveals for Star Wars and more.
Star Wars Celebration Anaheim 2022 kicked off with Lucasfilm's Studio Showcase, featuring teasers and new details on the future of Star Wars and beyond. There was a lot to love, and fans all their own favorite moments.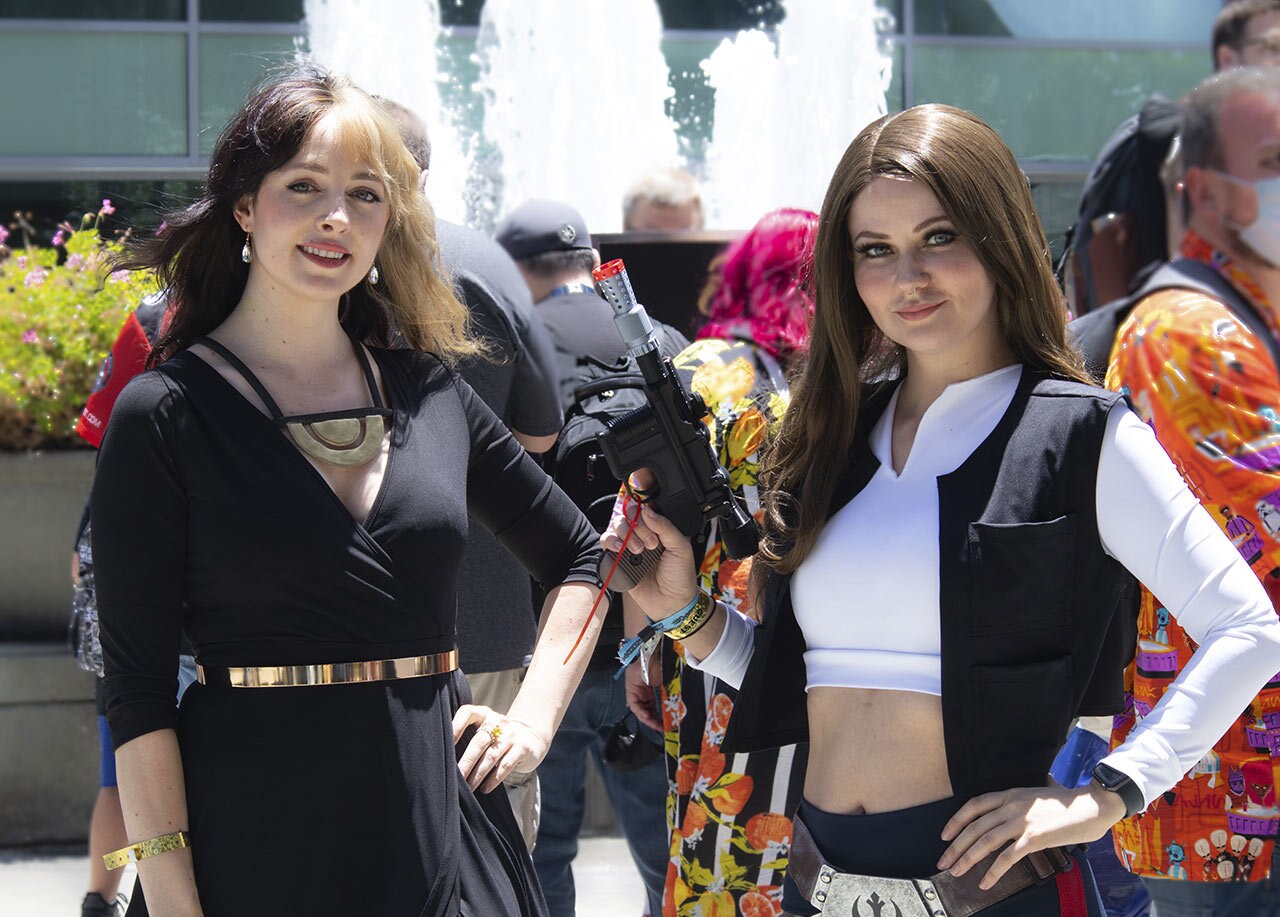 For Alyssa Wise and Lori Pettibone, John Williams surprising fans with a concert was the highlight. "The whole thing was unexpected but it just kept getting better and better," says Wise with a wide smile. Both Wise and Pettibone were shocked when the full orchestra was brought out to the stage for Williams to conduct Obi-Wan's new theme -- live for the first time  -- as well as the theme for Indiana Jones, and ending with the iconic "Imperial March."
Harrison Ford also made an appearance to celebrate Williams' 90th birthday and tease the new Indiana Jones movie, which he announced will release in theaters on June 30, 2023. "Seeing their friendship was really nice because it was clear they've known each other a long time," Pettibone says.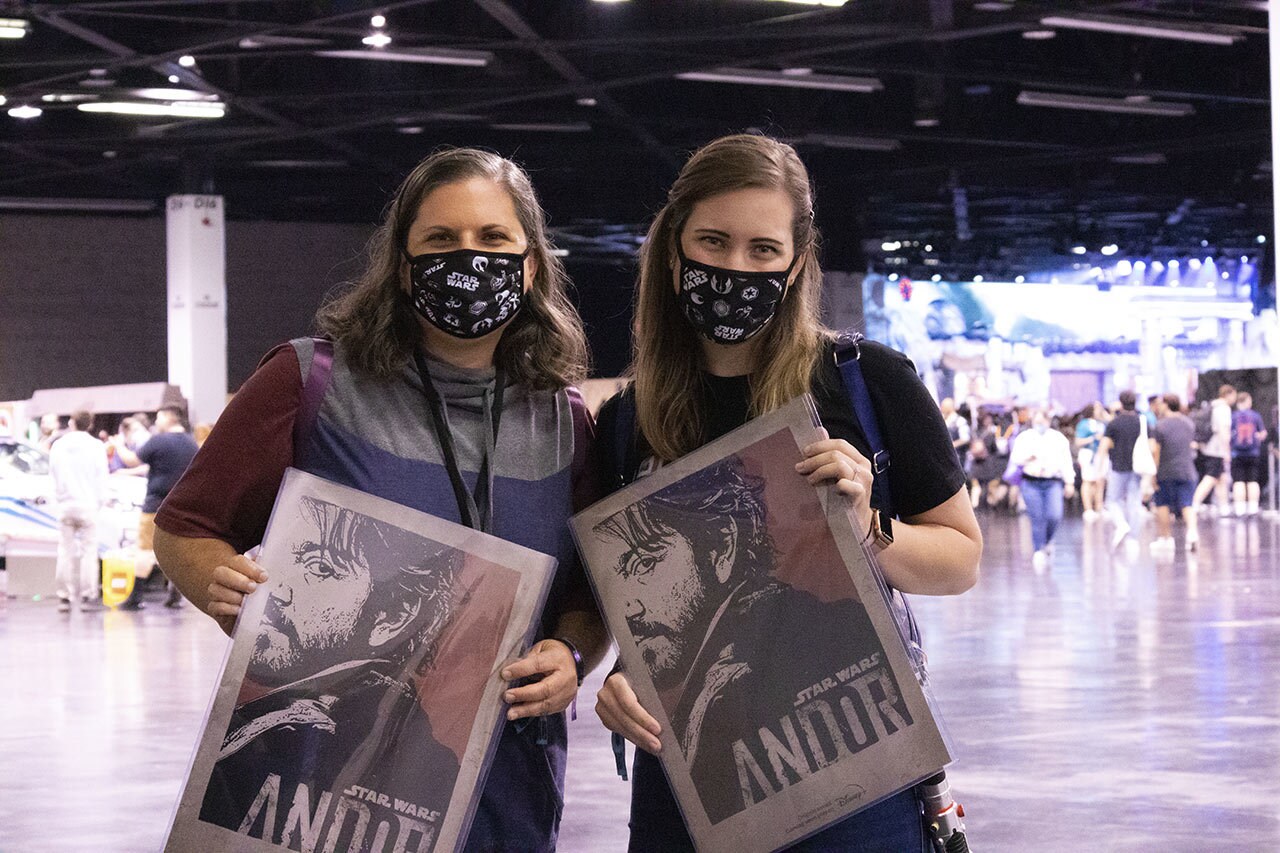 Debbie and Sarah Melton, prequel fans and sisters, enjoyed Ewan McGregor and Hayden Christensen's reunion on stage. Debbie grew up with the prequels and expressed her excitement of having both Obi-Wan and Anakin on stage together again, especially due to her Obi-Wan fandom. "Obi-Wan is my favorite character -- Ewan McGreggor's portrayal, especially," Debbie says. She recalls creating her very own cosplay of Obi-Wan from Star Wars: The Phantom Menace from scratch when she was a teenager and loving the character ever since.
"I think I relate to [Obi-Wan] a little bit," says Debbie. "I feel like I'm kind of that rule follower, you know? He becomes that old, wise character later in the films and just seeing that younger version of him was really cool."
The biggest surprise of the showcase for both Debbie and Sarah was the sneak peek at Season 3 of The Mandalorian, set to release sin 2023 on Disney+, and the teaser trailer for Andor, coming to Disney+ on August 31, 2022.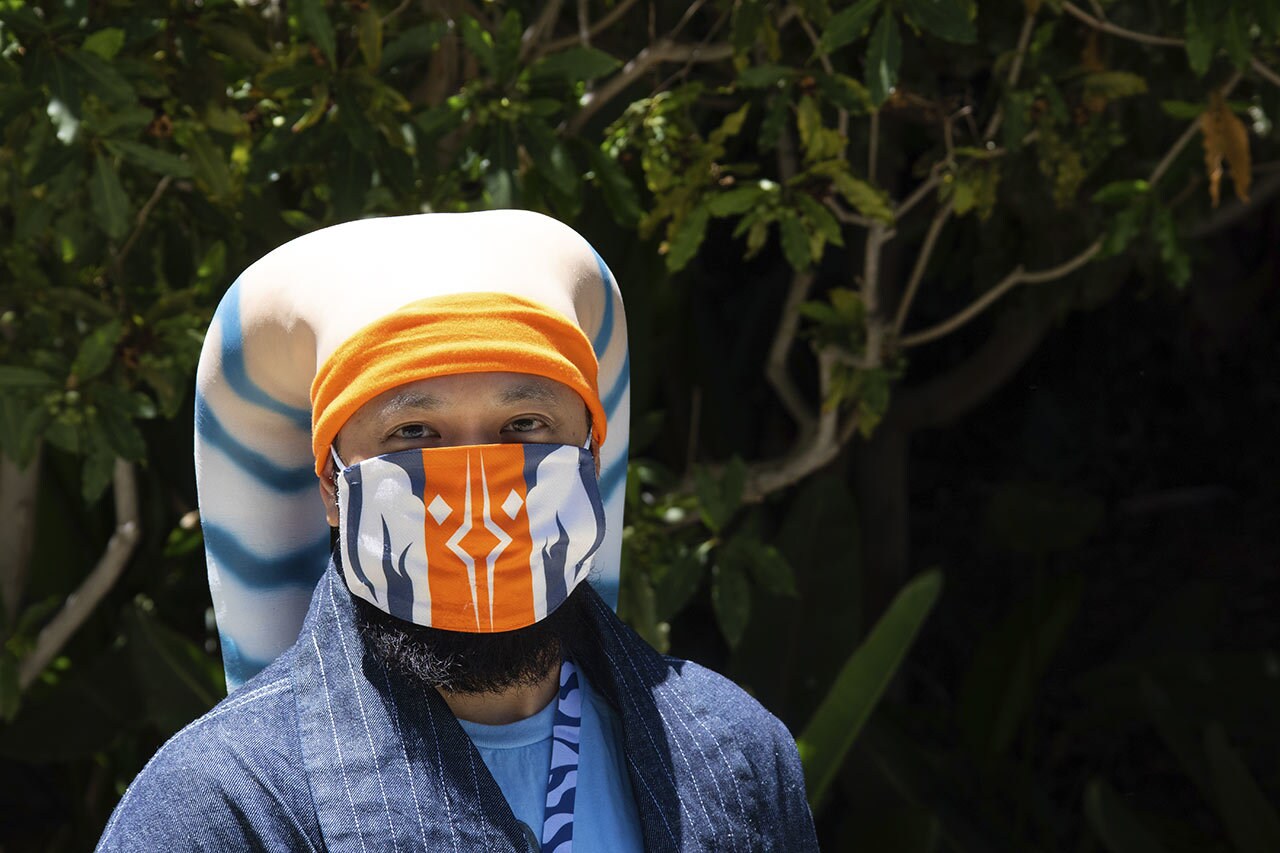 Renaldo Mandi was not expecting Willow himself, Warwick Davis, to make an appearance and show a teaser trailer for the upcoming Willow series. With both Davis taking the stage and Ford surprising fans, Mandi left the showcase buzzing with excitement. "This is just one of those amazing [Lucasfilm] moments," laughs Mandi. Mandi's favorite part of the showcase were the teasers for all the upcoming shows coming to Disney+, but he's especially looking forward to the Andor series. 
"I love the format of Disney+ allowing them to go deeper into characters and introducing new worlds and new stories and even people that you thought you'd never see again, like Andor," says Mandi. "To see [Diego Luna's] excitement with coming back and how he represents the Latinx community, it's so great and exciting. Diversity in Star Wars is amazing."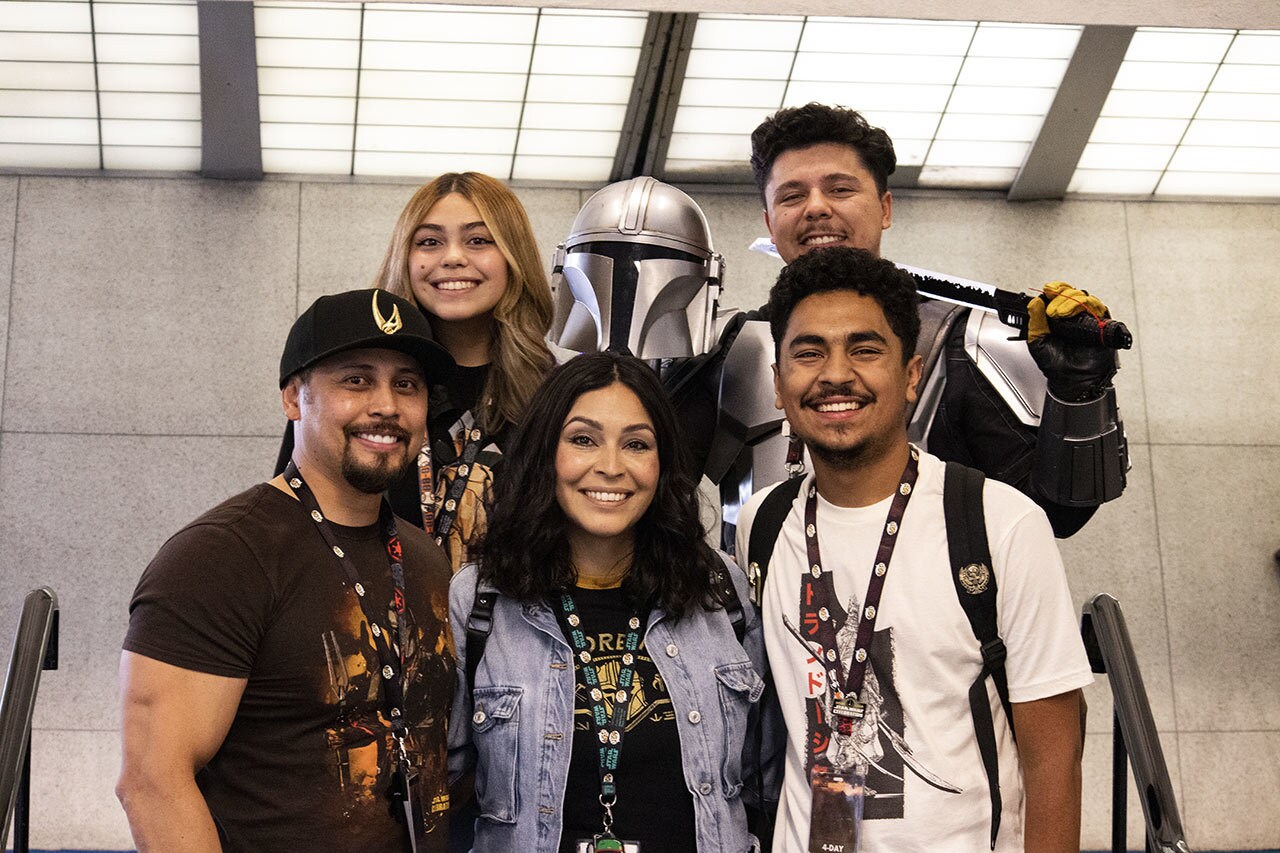 Reggie Tamoro brought his family with him to Celebration to celebrate his 40th birthday and was excited to kick it off by being part of Star Wars history, with Williams conducting the theme for Obi-Wan Kenobi. But it was the music at the opening of the showcase that meant the most to his son.
The Pacific Chorale sang a stunning version of "Duel of the Fates," a piece of music from Star Wars: The Phantom Menace. Ivan Manzo, Reggie's oldest son, recalls being close to crying when he heard the familiar notes echo in the hall. Ivan and his younger brother, Anakin, grew up with the prequels and used to have fake lightsaber fights in their living room as kids with "Duel of the Fates" playing in the background. "That brings back so [many] memories, so to see that happen live was really awesome," says Ivan.
Anakin Tamoro, Reggie's youngest son, is a cosplayer and a huge Mandalorian fan. Dressed in an impressive Din Djarin cosplay, Anakin was excited about the sneak peek for Season 3 of The Mandalorian. "There is such magic, and there is such love and care that Dave [Filoni] and Jon [Favreau] put into this that you know they think about Star Wars fans first," says Anakin.
Reggie's youngest, Isabella Tamoro, is looking forward to the Ahsoka series that is set to debut sometime in 2023. "I love women representation in Star Wars," Isabella exclaims. This was her first Celebration with the family, and her first Star Wars panel. Not a bad way to start.
Photos by Kristen Bates.