Lawrence Kasdan and Ron Howard introduce us to the new Industrial Light & Magic documentary series headed to Disney+.
Today they're legends of filmmaking, but back in the late 1970s they were special effects innovators just trying to make George Lucas's vision a reality. On Friday at Star Wars Celebration Anaheim 2022, executive producer Ron Howard took the stage alongside VFX titans Dennis Muren, Phil Tippett, Joe Johnston, Rose Duignan, and Lucasfilm vice president and general manager Lynwen Brennan for a special panel introducing the new documentary series, Light & Magic, premieres on Disney+ on July 27. With Lawrence Kasdan appearing virtually and ABC's Chris Connelly hosting, the panelists shared personal insights and revealed clips from the evocative new series that explores the early days of Industrial Light, & Magic like never before. Here are six things we learned.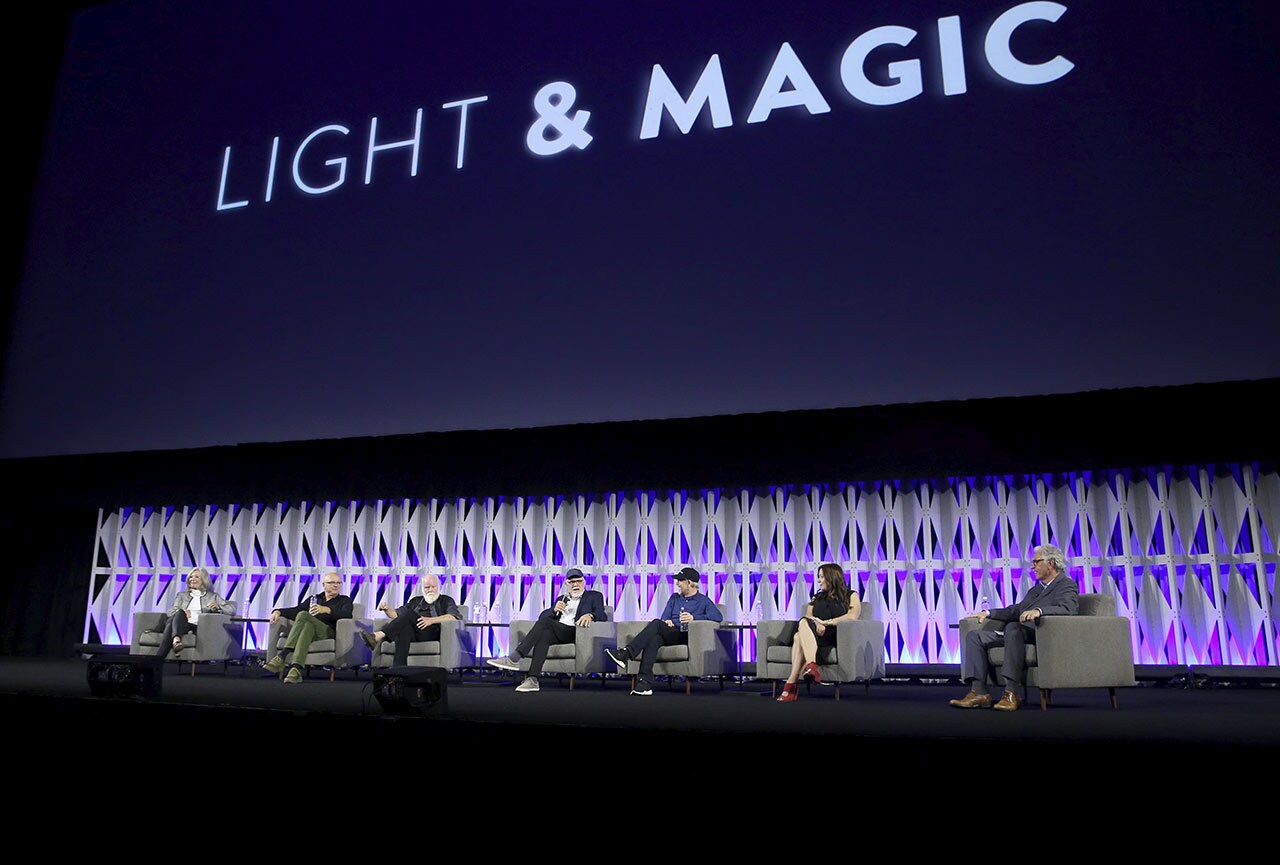 1. Being interviewed by Kasdan on-camera for the series was an interesting experience for the special effects veterans who had worked on some of the original Star Wars films by his side. Kasdan asked questions Muren had never been asked before in an interview setting like "Who are you? Why were you here?" Muren recalled. As a result, the stories the series captures are more personal, shining a light not on "here's how it's done, but why." It was a sentiment seemingly shared by everyone on stage who appeared in front of the camera for the documentary. Or as Johnston put it, "The story of ILM…from the inside out."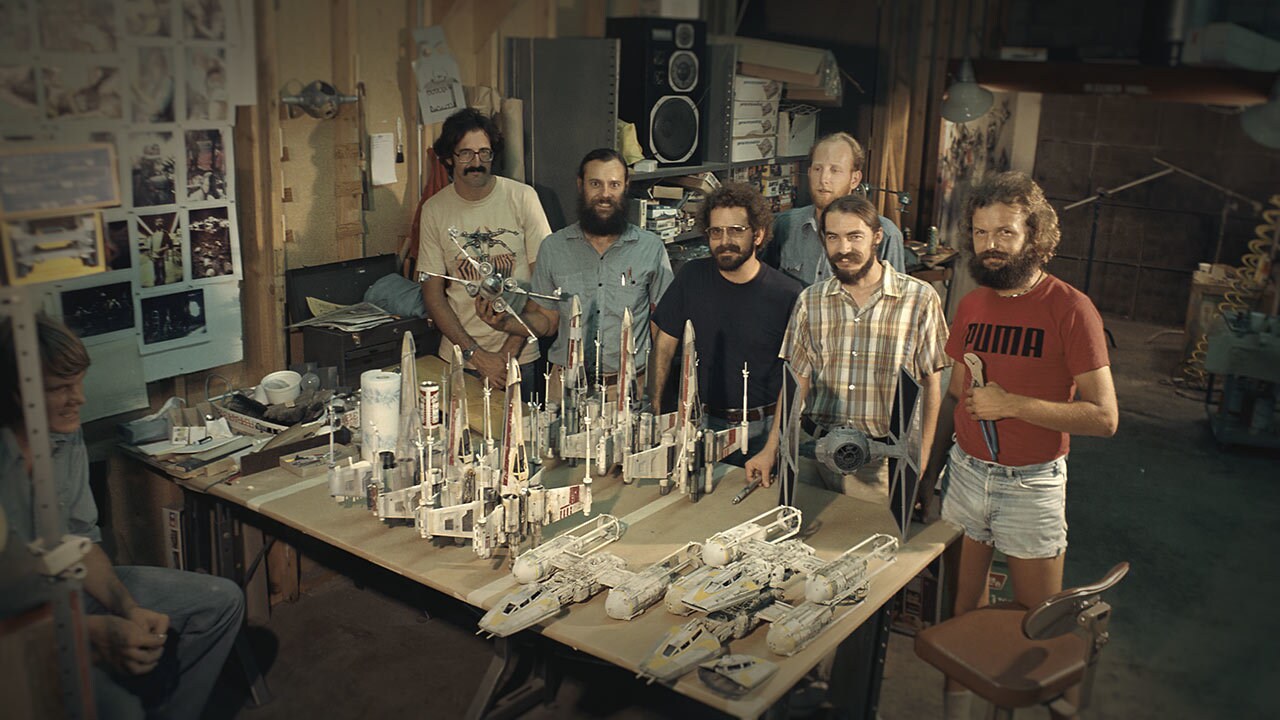 2. Inspiration for the first ships came from everything from hot rods to the kitchen sink. Johnston, who worked to evolve Colin Cantwell's initial designs for the ships for the Empire and the rebel alliance, said it was Lucas's love of street racing and specialized cars that led to the idea that souped-up X-wings could take on the Imperial fleet and win. But when it came to perfecting the design of the Millennium Falcon, a stack of dirty dishes in Johnston's sink helped to bring to light the idea for the saucer-shaped center of the now iconic freighter.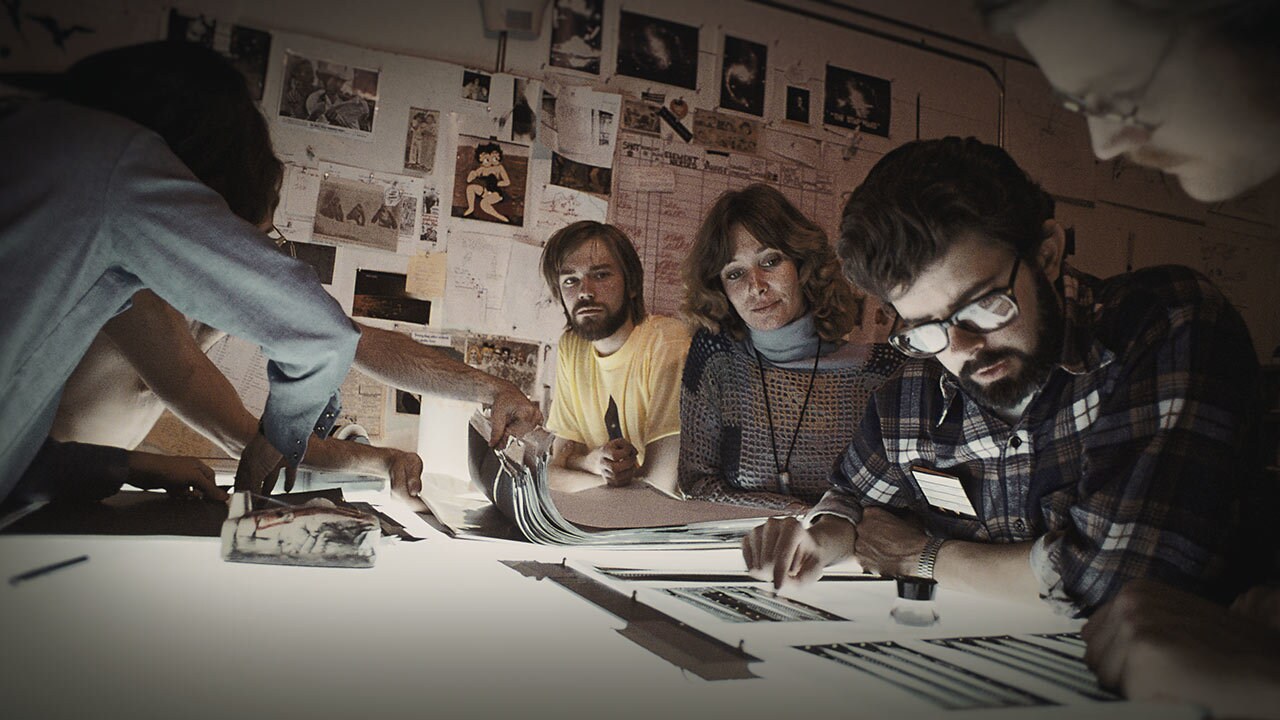 3. Some of our favorite characters were named as off-the-cuff remarks. While working on Star Wars: Return of the Jedi, Tippett said Lucas would review the creature designer's latest at the end of the week and begin assigning importance. He recalled one visit when Lucas decides on Sy Snootles' role as singer and "the blue guy with flipper ears is going to play the organ," Tippett said. Then Lucas got to a fish-like creature. "What's this?" he asked. "Well that's a calamari man," Tippett told him. "Okay," Lucas replied, "that's Admiral Ackbar." Comparing Lucas' style to that of a documentary filmmaker, Tippett said Lucas "just wanted to go explore."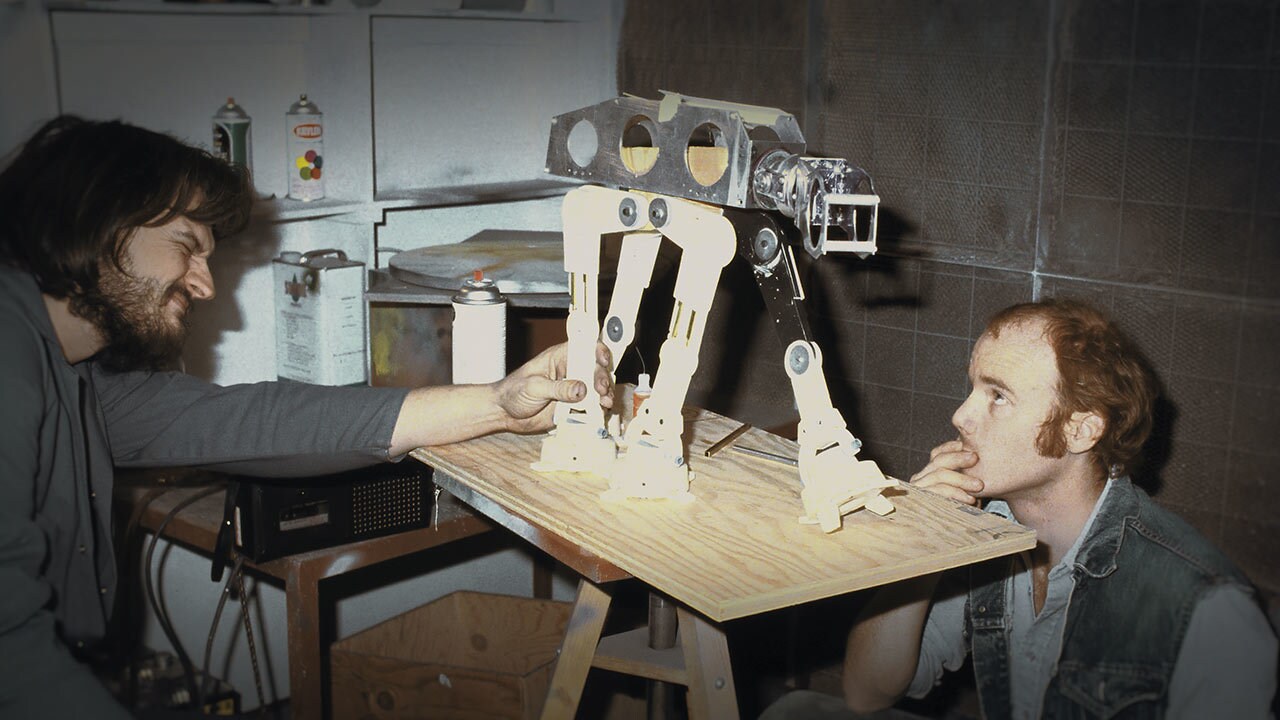 4. Many of the moments the panelists discussed are in the documentary, depicted in real-time behind-the scenes footage -- but not all of them. Duignan recalled a particular day when several employees, including Johnston, were relaxing in a hot tub laughing while John Dykstra was dropping a refrigerator with a forklift "just as a limo carrying George Lucas, Gary Kurtz, and some big-wig from 20th Century Fox [ arrived.] They get out of their limo, they look at what's happening, and they get back in their limo and left," she said as the crowd laughed. "I knew we were in deep, deep trouble. And that's when they started calling us the Country Club." But looks can be deceiving. "We worked so hard. We worked morning 'til night," she added before Johnston revealed that he was not only in the hot tub because his work was done, but that Dykstra's antics were being recorded by legendary sound effects engineer Ben Burtt.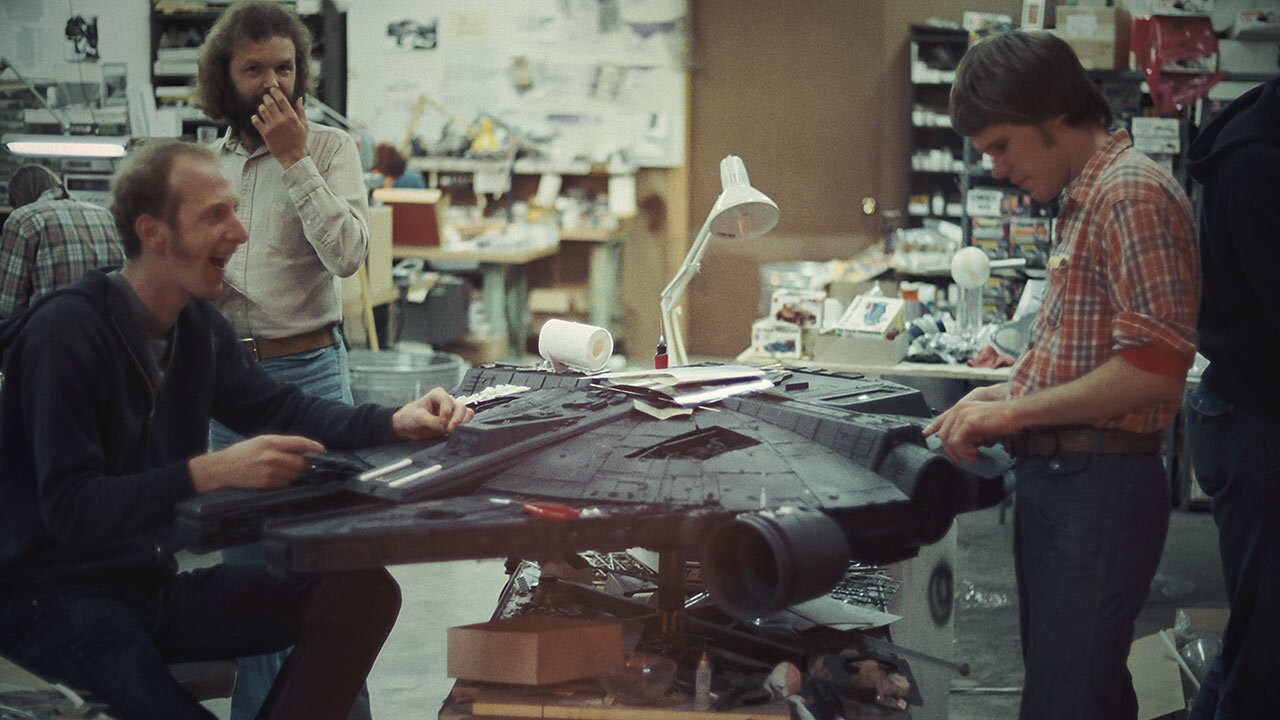 5. The spirit of the company and the legacy explored in the series is still alive and well today. While the series explores the birth of ILM, nearly 50 years later, Brennan remains in awe of the spirit of collaboration, innovation, and pure joy that current VFX artists bring to the work still today. "Yes, we've done spectacular things," she says, but it comes to one thing: "it's about people."
Howard, an executive producer on the series, first worked with Lucas while starring in American Graffitti, and more recently helmed Solo: A Star Wars Story, working closely with ILM. "The spirit that was so important to Larry when he was just convening of this…his instinct is to talk about the characters, the heartbeat of it. Technology is there and then it's about what's the idea. What's the dream?"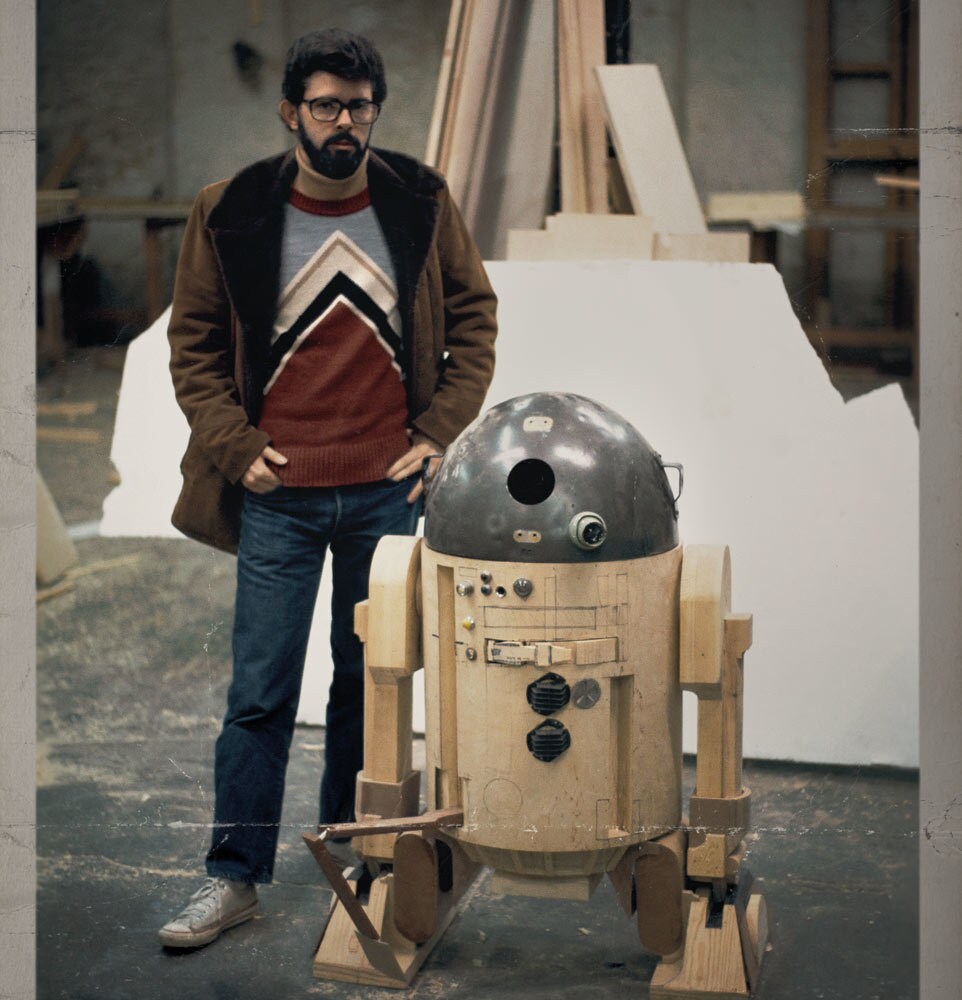 6. All roads lead back to George Lucas. Kasdan lauded ILM's generosity and skill from his time as a writer on the original trilogy and interviewing some of his former colleagues for the series. "There was a patience for the process…for me it's a miracle," Kasdan said, noting that the response to any new request or challenge was often essentially, "Well, I don't know how we're going to do it, but we'll do it….They want to share those ideas. They want to succeed for George and themselves and for their teammates," he said. "I find that generosity very moving…and it's been there for all these years at ILM."
Of course, that goes back to Lucas, too. After creating a modern mythology for 12-year-olds that explored the power of selflessness for the greater good, Duignan said Lucas exemplified the same values day-to-day. "He set the tone at ILM. He was pretty selfless. There was not a lot of ego."
Watch all six episodes of Light & Magic on Disney+ beginning July 27.