Cast, crew, and special surprise guests gathered to talk about the first digital blockbuster 20 years after it premiered.
Although for some of us it feels like only yesterday, it's been 20 years since Star Wars: Attack of the Clones first arrived on movie screens. At Star Wars Celebration Anaheim 2022, fans gathered on the event's largest stage to hear memories and insights about the first all-digital blockbuster and a critical chapter in the Skywalker saga.
Host Ashley Eckstein (who voiced Ahsoka Tano, a character quite familiar with clone troopers) welcomed onscreen talent including Anthony Daniels (C-3PO), Temuera Morrison (Jango Fett), and Daniel Logan (Boba Fett). Lucasfilm creatives included art director Doug Chiang, visual effects supervisor John Knoll from Industrial Light & Magic (ILM), and supervising sound editor Matthew Wood from Skywalker Sound. And in addition, a couple of very special guests -- Ewan McGregor (Obi-Wan Kenobi) and Hayden Christensen (Anakin Skywalker) -- arrived at the end in a surprise special appearance. Here are 8 of our favorite moments from the panel.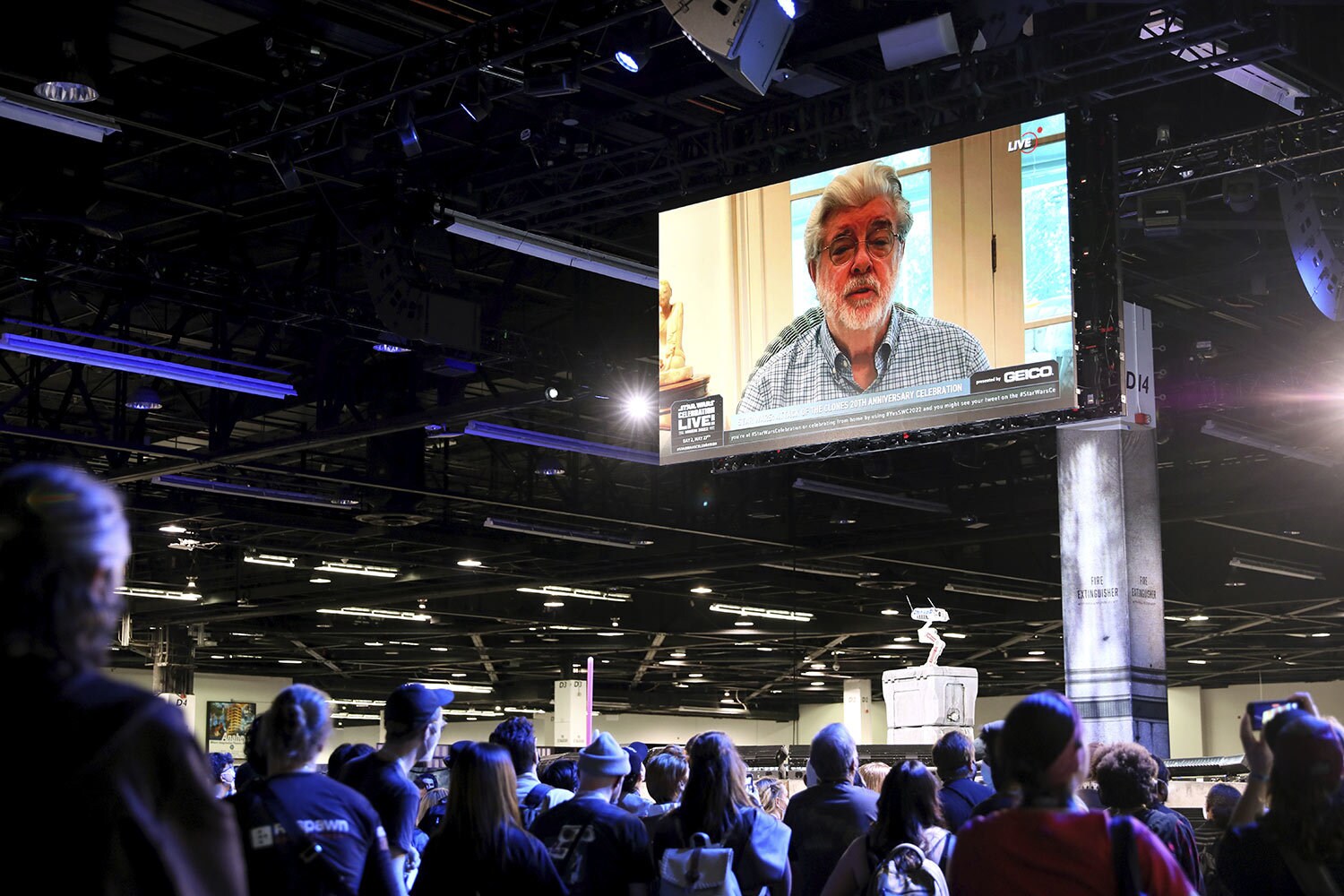 1. Director George Lucas charted new territory. Before the panelists stepped onstage, Eckstein introduced a short greeting from none other than director George Lucas. Unable to attend in person, he explained how "this is an important movie for me because it was the first film ever shot digitally. It was a big fight to get here, but at the same time, once we got the film made, now everybody's doing it digitally."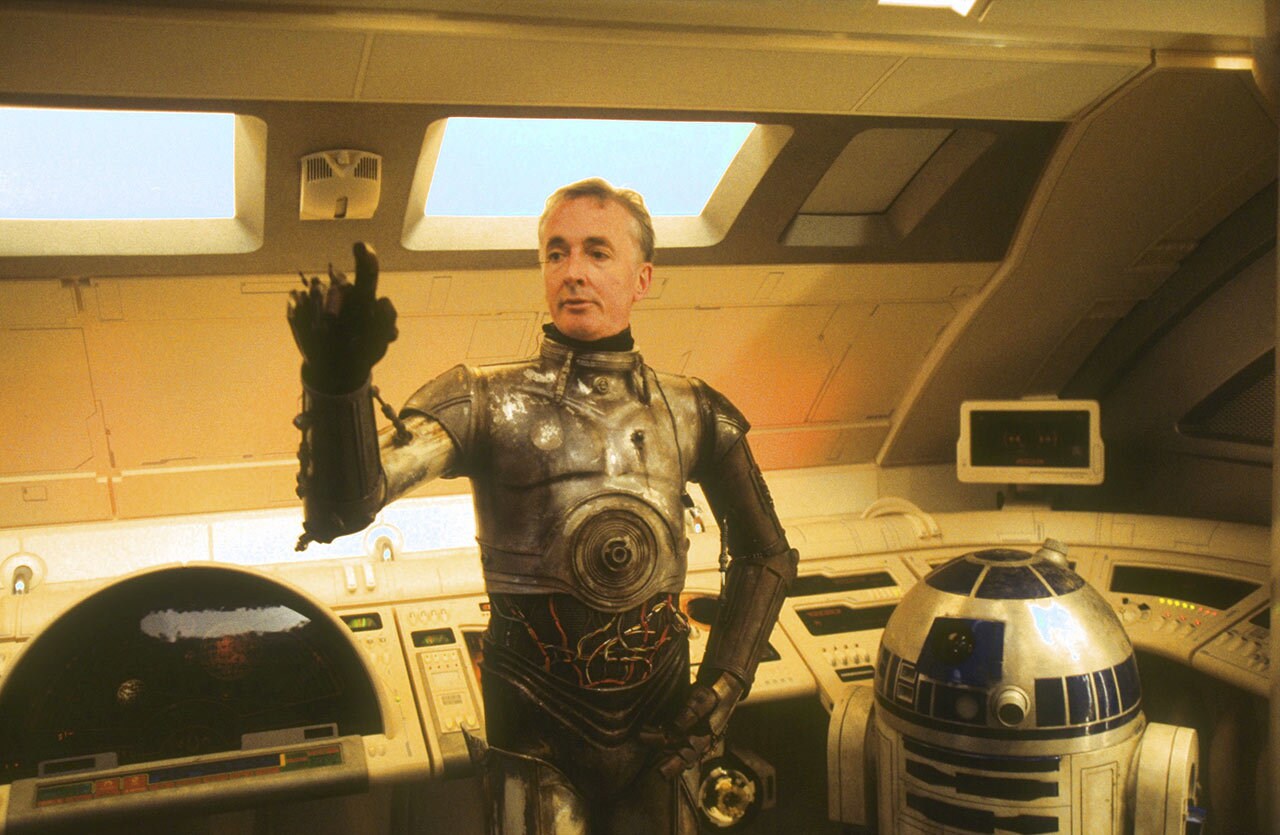 2. Anthony Daniels' pitch led to a whole new character. The man behind our favorite protocol droid returned yet again for Attack of the Clones, and together with George Lucas made a "truly moving" return to the original Lars Homestead location in Tunisia. It had been 25 years since Star Wars: A New Hope was first released, and Daniels took the opportunity to make a request. "I said to George, 'Could I show my face as a character?'" he remembered. "And he probably said, 'Sure.'"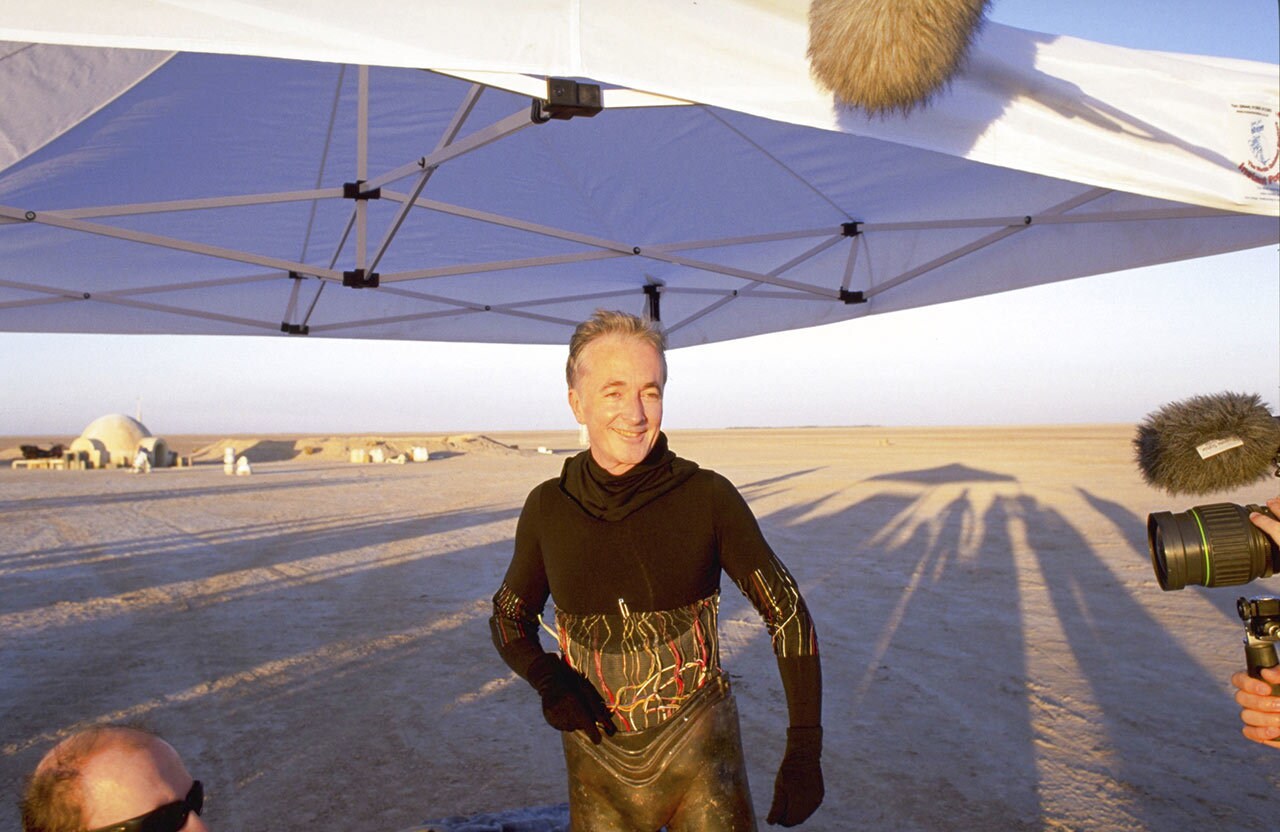 Latter dubbed "Dannl Faytonni," this new character appeared at Coruscant's Outlander Club, donned in a military-style uniform amongst the lavishly-clad patrons. Daniels recalled how a last-minute adornment to the costume earned the character a promotion from rank-and-file solider to regal officer.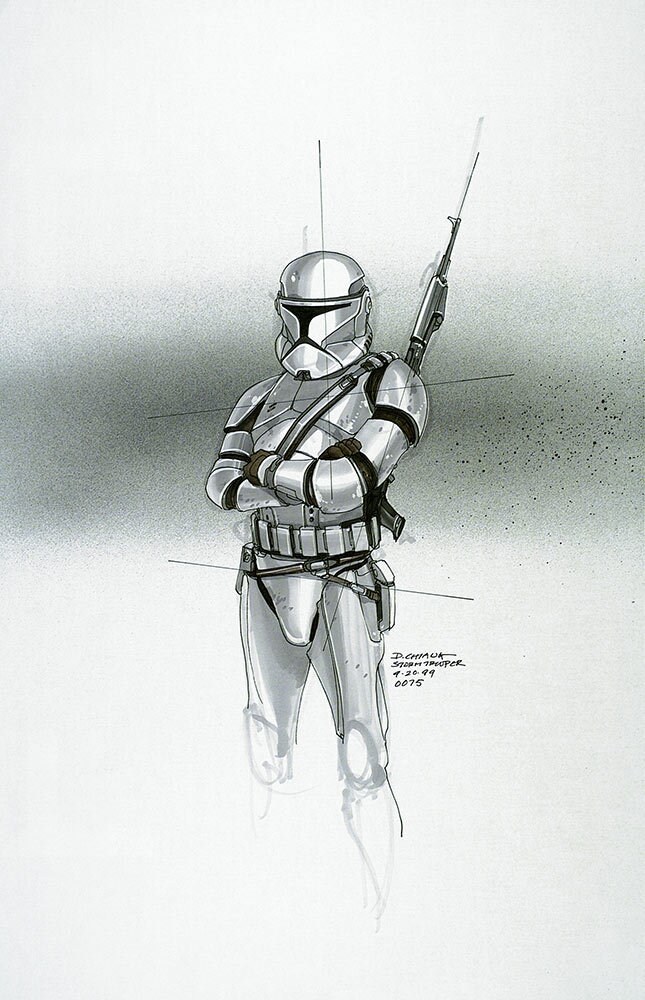 3. You can draw a line from Boba Fett's helmet to the clone troopers. After completing work on the Star Wars: The Phantom Menace, art director Doug Chiang started Clones just a week after the prior movie's release. It was a continuation of an exercise in world-building. "When we started working on the prequels," he said, "the designs and the direction took me for a complete loop, because George wanted to try something new and establish a whole aesthetic guideline for the whole Star Wars universe."
This is evident in the clone trooper armor, which made its first appearance in the film. "This is really the fun of working with George," Chiang explained. "He wanted to create the idea that Jango Fett's armor became the evolution for the stormtroopers. So I literally took Jango Fett and his armor and basically kept the original design that Joe Johnston and Ralph McQuarrie did. Then we started to blend it towards the classic stormtrooper helmet that we saw in the original trilogy." The initial "phase one" trooper in Clones shares a T-visor design with Jango and Boba Fett, whereas those in Star Wars: Revenge of the Sith more closely resemble the stormtroopers.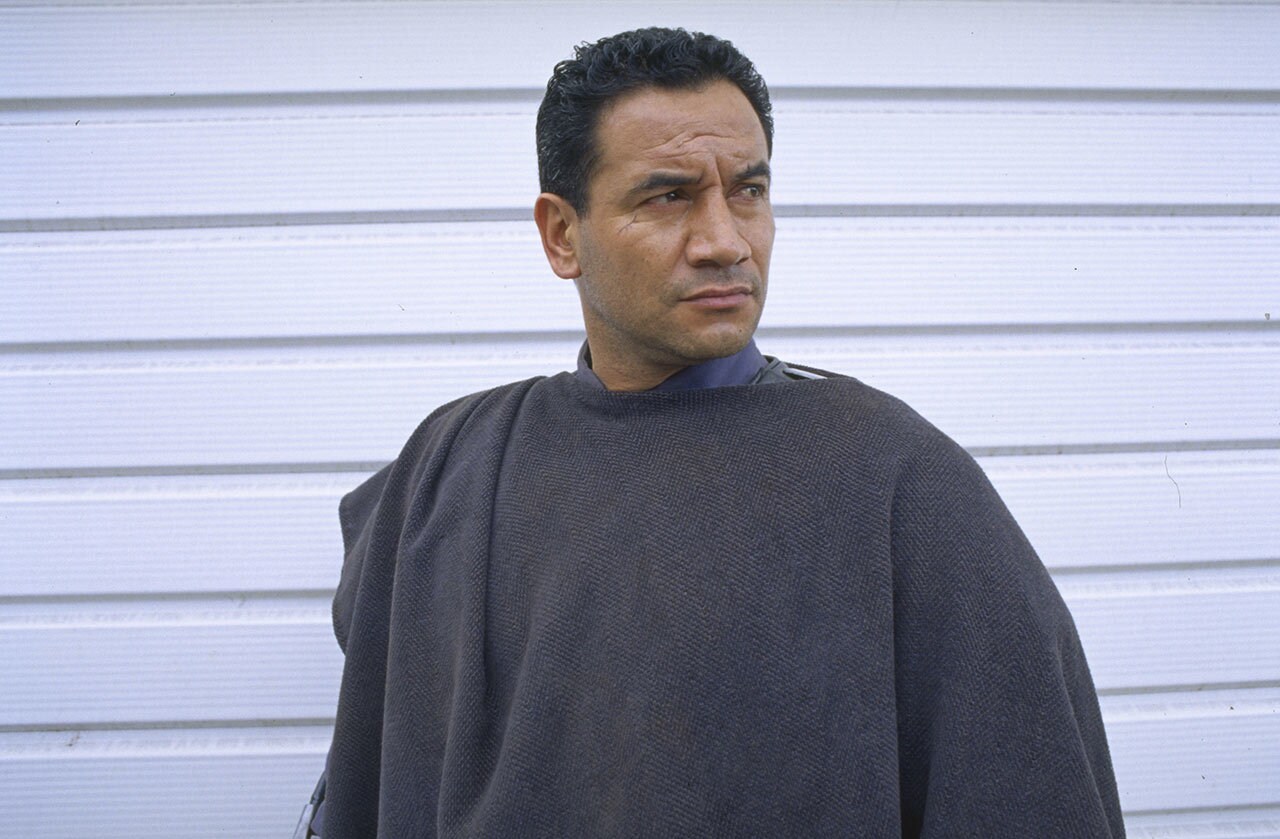 4. Temuera Morrison traveled all the way to England for one shot. The star of The Book of Boba Fett made his Star Wars debut in Attack of the Clones. Temeura Morrison recalled working on the scene when Obi-Wan Kenobi visits Jango and young Boba Fett on Kamino. As the Jedi departs, Jango tells his clone son, "Pack your things, we're leaving." Morrison recalled reviewing the take on the monitors onset while the main production took place in Sydney, Australia. "I could see it was kind of a mid-shot," he explained. "Maybe it's a bit too wide. Maybe I should suggest to George that he needs a close-up right there, but I thought I better not." Instead, a few months later, Morrison was asked to travel all the way from his home in New Zealand to the United Kingdom to film just one shot and one line during the pick-up shoot!
"It's been a wonderful privilege to be involved with the family," Morrison reflected. "Even working with Ewan McGregor… I was very nervous. It was my first day when he turned up with his mean, Jedi cool. He didn't do too much, and I was trying to out-cool him! But I think he had the better of me. It was my first day and I was a little bit on edge."
5. Daniel Logan looked up to his onscreen dad. For Logan playing the young Boba Fett, the chance to work with Morrison was a dream come true. "When you come from a place like New Zealand in the time when I was growing up," he remembered, "there weren't any others --especially people from Maori descent -- that had ever achieved something that Temuera Morrison had achieved at that time." The elder actor "gave me someone to identify [with] that I could actually become or someone that I would aspire to be." Arriving on the Star Wars set, he was unfamiliar with the notoriety of George Lucas or Ewan McGregor. "The only person I wanted to meet was Temuera Morrison because he was the only person I knew!"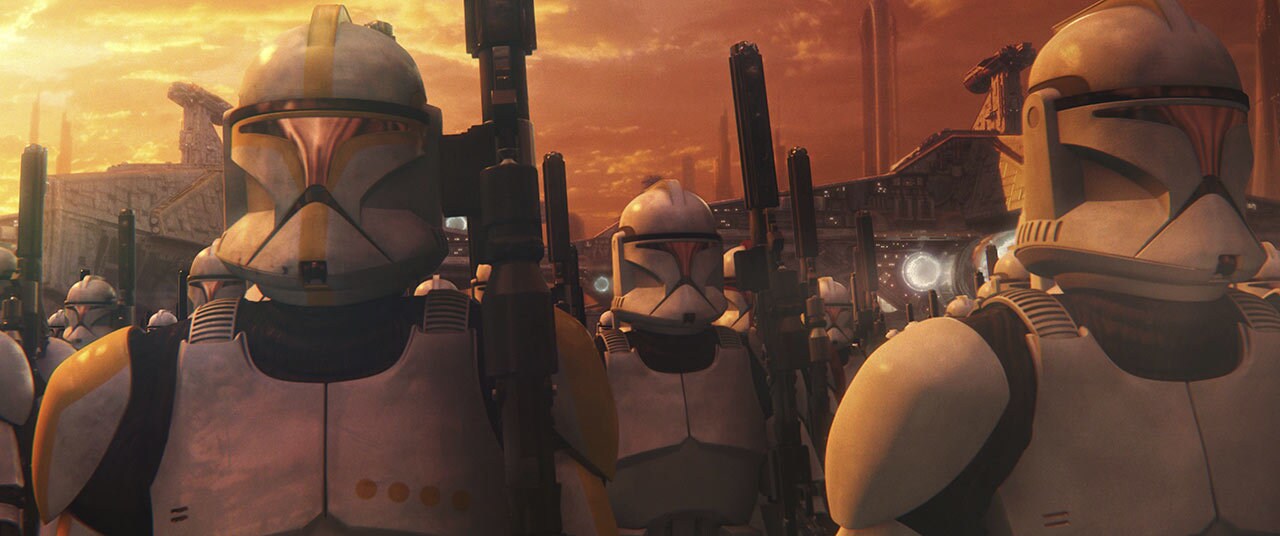 6. The digital blockbuster used a mix of visual effects. Visual effects supervisor John Knoll helped oversee what at the time was one of the most ambitious feature projects ever undertaken. It was full of new challenges from an entirely computer-animated Yoda to the massive scale of the battle on Geonosis. But elements throughout were accomplished using traditional miniature photography, something Knoll described his "deep passion" for.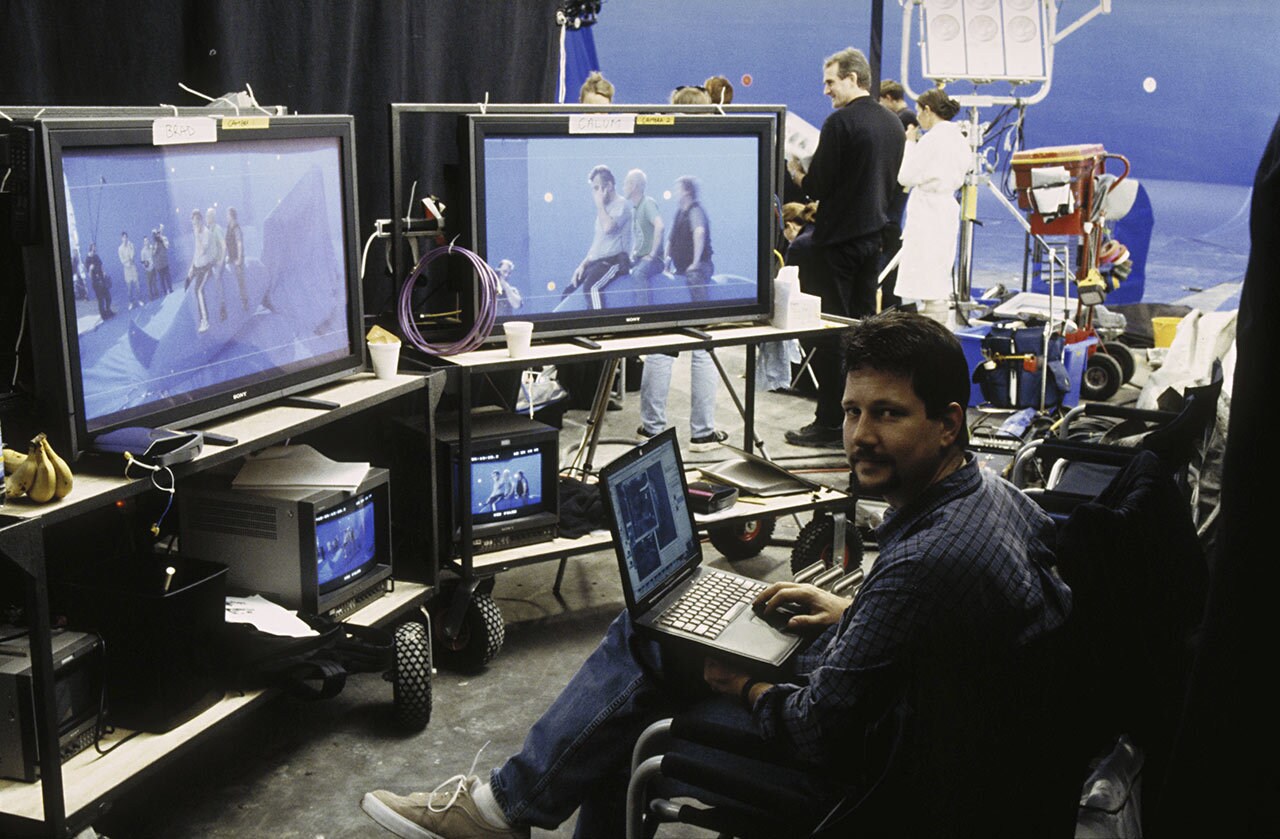 "As a practical matter, it helped us load balance too," Knoll continued, "because there's work that should be done digitally, and there's work that should be done practically, but then there's a bunch of work that can probably go either way… A lot of this was about trying to get this huge body of work through. You used every tool you had available." One of Knoll's favorite miniatures was the arena on Geonosis, and in order to complete all its required shots on time, the ILM crew ran day and night to shoot them!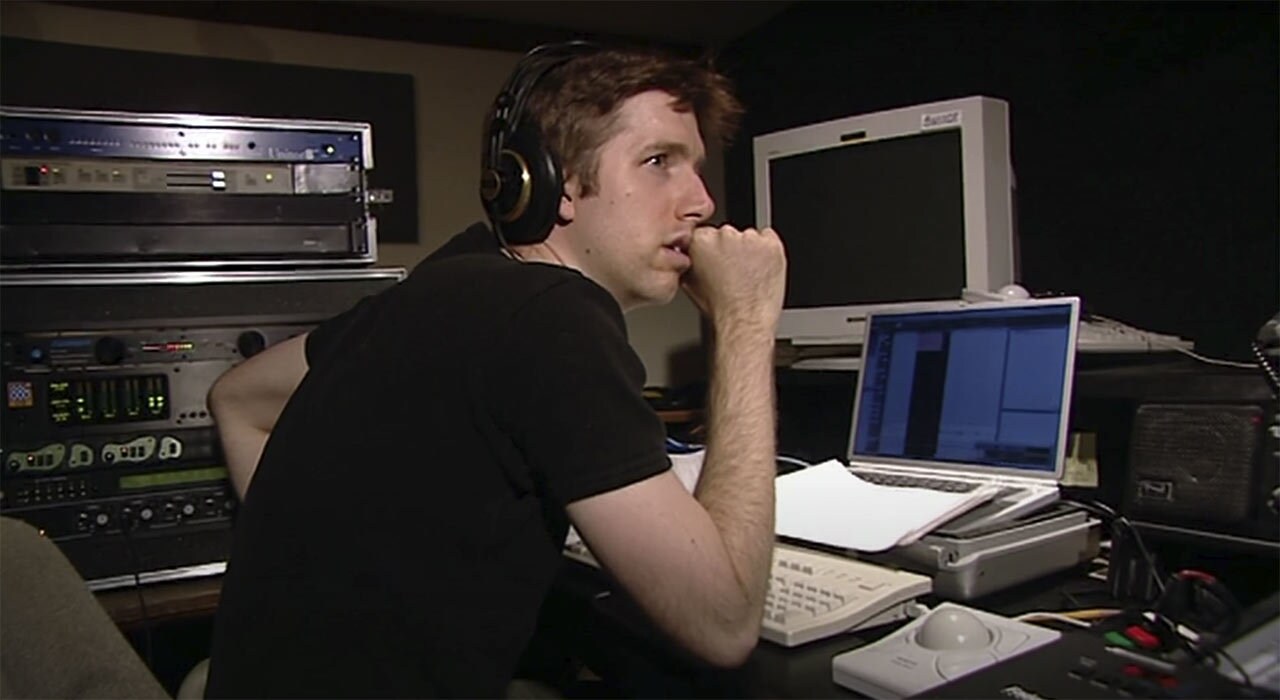 7. Matthew Wood wore many hats at Skywalker Sound. Wood received a credit as supervising sound editor on Attack of the Clones, but also found himself wearing Jedi robes aboard the original landspeeder from Star Wars: A New Hope. The classic prop was used as a stand-in for the animatic sequence of the speeder chase on Coruscant as Wood and a colleague performed as Obi-Wan and Anakin. These almost home-made video sequences allowed George Lucas to plan the specific shots for the hair-raising sequence in advance.
Joining the production crew in Australia, Wood also had the opportunity to record organic sounds while visiting locales across the country. "I recorded a fruit bat in a sanctuary," he recalled, "fighting over a banana with another fruit bat, and that become one of the core components of what the Geonosians sound like. It was mixed with penguin calls from Melbourne." The whole experience was "like a film school," he added, exemplifying "the spirt of George Lucas" who didn't "pigeon-hole" his employees into one particular job.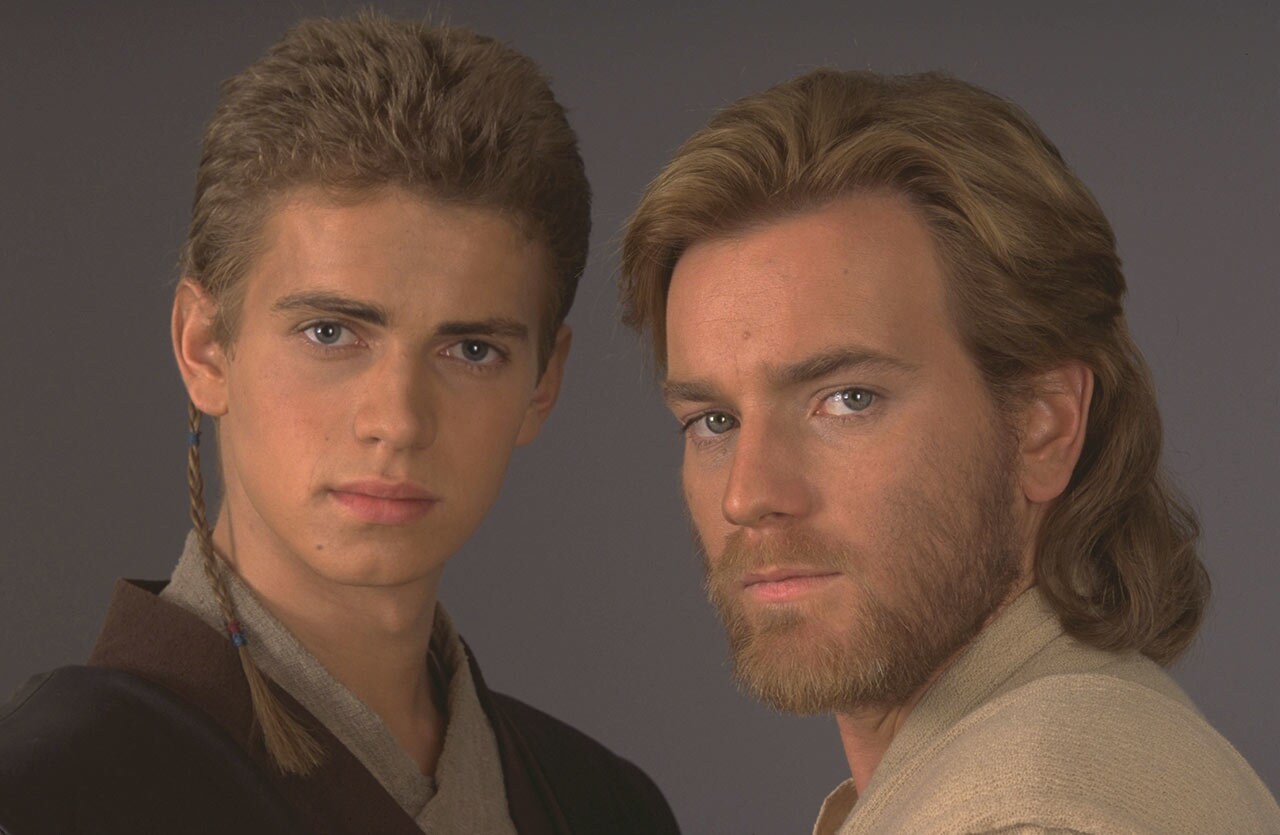 8. You can develop trust with a lightsaber. Every Star Wars movie packs a few a surprises, and the panel followed suit when actors Ewan McGregor and Hayden Christensen appeared onstage in the final moments to the delight of thousands of fans. Years before, on Attack of the Clones, the two actors developed a complex onscreen chemistry as not only best friends but master and apprentice.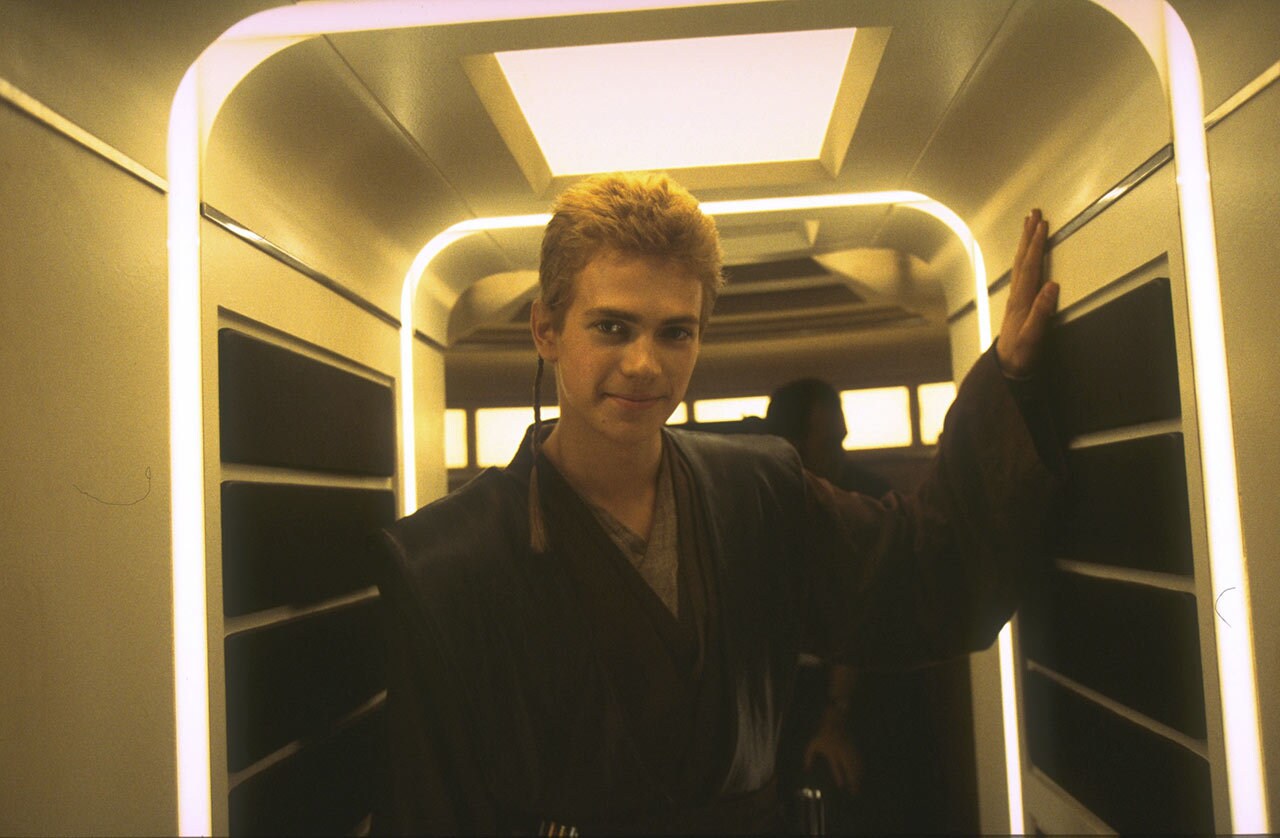 For Christensen, "both aspects of that relationship just came very naturally," as he put it. "I really looked up to him and that sort of lends itself to the work. Ewan was so gracious with me and kind of took me under his wing. That was how our relationship started, and of course, the friendship evolved." McGregor added that "we just got on straight away." Spending time together in lightsaber training was "a really good way to get to know somebody. To fight with each other, you have to really trust each other…"