Kanan and Hera have both faced -- and overcome -- their own hurdles this season.
Studying Skywalkers is an exclusive column that investigates the characters, themes, and lessons of Star Wars from an educational, literary perspective. In this installment, StarWars.com looks at Kanan and Hera's growth in the first half of Season Two of Star Wars Rebels.
The first half of Season Two of Star Wars Rebels saw some major paradigm shifts in the overall arc of these wonderful characters from the crew of the Ghost as they continue to build upon the burgeoning rebellion. As an audience, we learned much more about Kanan Jarrus, Ezra Bridger, Hera Syndulla, Sabine Wren, and Zeb Orrelious, as well as Chopper. The continual evolution of these heroes range in scope, from profound to subtle, but in each case, the effect is one of strengthening each of them, and further creating four-dimensional beings who live and breathe in the Star Wars universe. Each and every week of this series continues to generate enthusiasm as we await their continuing exploits, and seek to connect the dots to A New Hope.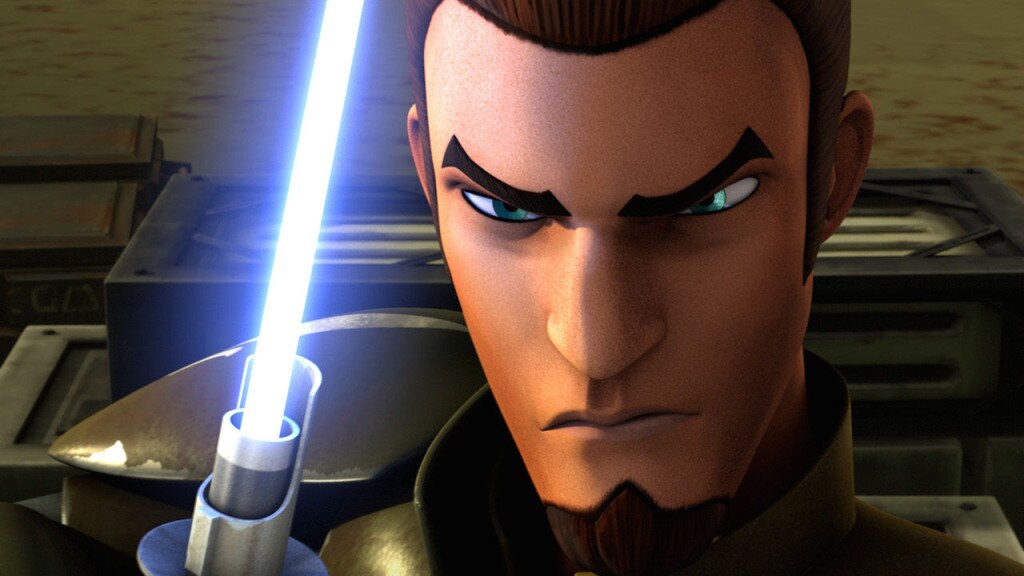 Kanan Jarrus
At the end of Season One of Star Wars Rebels, Kanan made a lot of progress in his Jedi acumen, as well as in his inner angst, in regards to mentoring Ezra Bridger. His defeat of the Grand Inquisitor appeared to leave little room for more personal conflict. However, this changed almost immediately, with the return of Rex, the beloved clone trooper who worked closely with Ashoka Tano in the Clone Wars. When Kanan first meets Rex, he instantly feels threatened. However, the perceived threat of Rex is more of a mask to hide Kanan's true fear: the fear of his past.
Kanan witnessed Jedi Master Depa Billaba's destruction at the hands of clone troopers during the fury of Order 66, and has been haunted by his action, or lack thereof. The demons of the past are no match for the walls Kanan put up internally, as a result of his trauma, and, ironically, he finds himself paired up with Rex on multiple occasions, in order to find a balm that will soothe his conflicted soul. In the episode "Stealth Strike," Kanan willfully puts his life on the line inside an Imperial Star Destroyer in order to save Rex. He refers to Rex as "friend," and this touching turn of phrase serves as a double meaning for Kanan; he has befriended the memory of his past, and has made peace with his inner demons, ensuring personal growth and further perpetuating his path on the light side of the Force.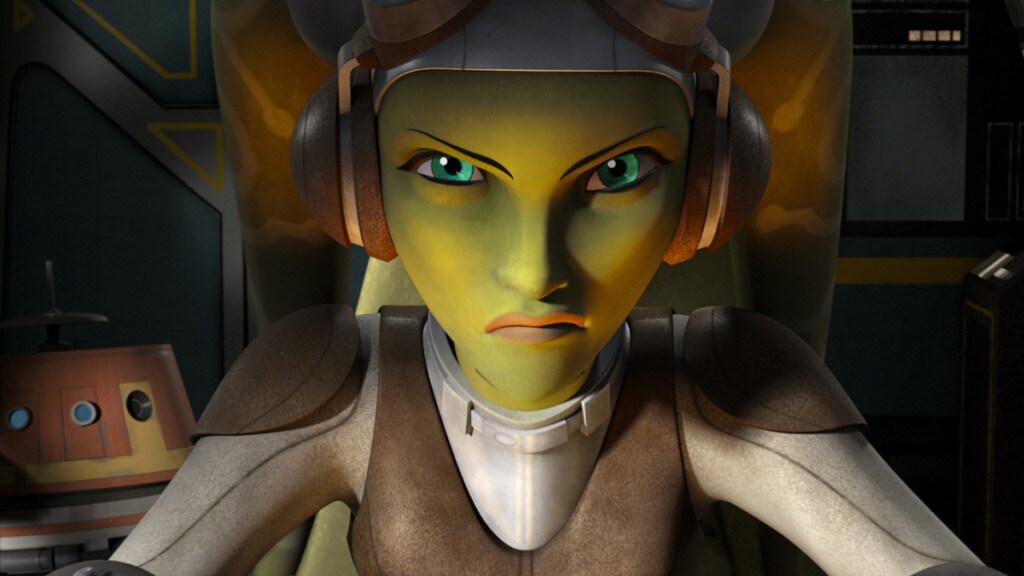 Hera Syndulla
Hera Syndulla, the captain and centerpiece of the crew of the Ghost, leads by word, as well as deed; her connection with Kanan, Sabine, Ezra, and Zeb in Season One repeatedly demonstrates her mentorship, as well as her compassion and strength. The Twi'lek pilot quickly became a fan favorite, and it is not hard to see why. Hera found herself as the voice of reason for each member at one time or another, and her brave and difficult choices continually show her to be adept in myriad situations. It is when she suffers great loss, however, that a new side of her is revealed, and, much like the Phoenix Squadron she becomes commander of, Hera rises from the ashes of destruction into a stronger version of herself.
This is largely shown in the episode "Wings of the Master." Hera leads a rescue mission to the Ibaarian people, but the evil of the Empire is on full display and destroys many of the rebellion vessels. Hera must issue a retreat, and is later tasked with going to Shantipole. This planet is described as being a one-way trip, and this testament could potentially apply to Hera as well. Her mission was subverted by violence, and Hera could retreat into herself via guilt and angst due to the fact that so many rebels lost more than their ships under her command. However, Hera does not let this topple her resiliency.
On Shantipole, Hera meets Quarrie, an engineer that built the B-wing fighter, which is dubbed a "blockade buster" starfighter. In a beautiful scene, Hera takes the controls of the vehicle, which rapidly plummets out of sight, and then breathtakingly rises from the chasm of a cliff, and soars into the stratosphere. With Hera at the controls, the Blade Wing takes on a whole new life. The gyroscopic cockpit serves as a poignant metaphor of Hera's place in the rebellion; while the world is spinning around, Hera, as well as the cockpit, are centered and calm.
Hera could not brave the burgeoning conflict with the Empire if she lost her focus. Likewise, the nature of the Blade Wing's controls force one to remain in the center when things start to spiral. Hera is at peace in the midst of the world turning upside down, literally and figuratively. She successfully brings the supplies to the Ibaarian people, and is promoted to Phoenix Leader. She truly rises from the ashes; the metaphor is awe-inspiring on many levels.
In the next installment of Studying Skywalkers, we will look at Sabine, Hera, and Zeb, and their respective growth in the first half of Season Two of Star Wars Rebels. Have an example that you think would fit well for the rest of the crew of the Ghost here? Let is know in the comments below!
Dan Zehr is a high school English teacher with an MS in Teaching and Learning, and runs Coffee With Kenobi (with co-host Cory Clubb), a Star Wars podcast that analyzes the saga through critical thinking, analysis, interviews, and discussion. He is also a member of the Rogues (as Blue Leader), a network of teachers that incorporate Star Wars in the Classroom.