Now we know why Hera really wanted those meilooruns.
If Hera asks you to go out on a run for meiloorun fruit, beware, it could take you all day. Citrusy and tart, yet sweet, meiloorun makes for a delicious jam. Not to worry, you can always substitute a good jar of apricot jam if you can't find meiloorun locally.
These tasty hand pies are easy to make and even easier to eat. And they're the perfect snack for the premiere of Star Wars Rebels -- Saturday, September 24, at 8:30 p.m. ET/PT on Disney XD!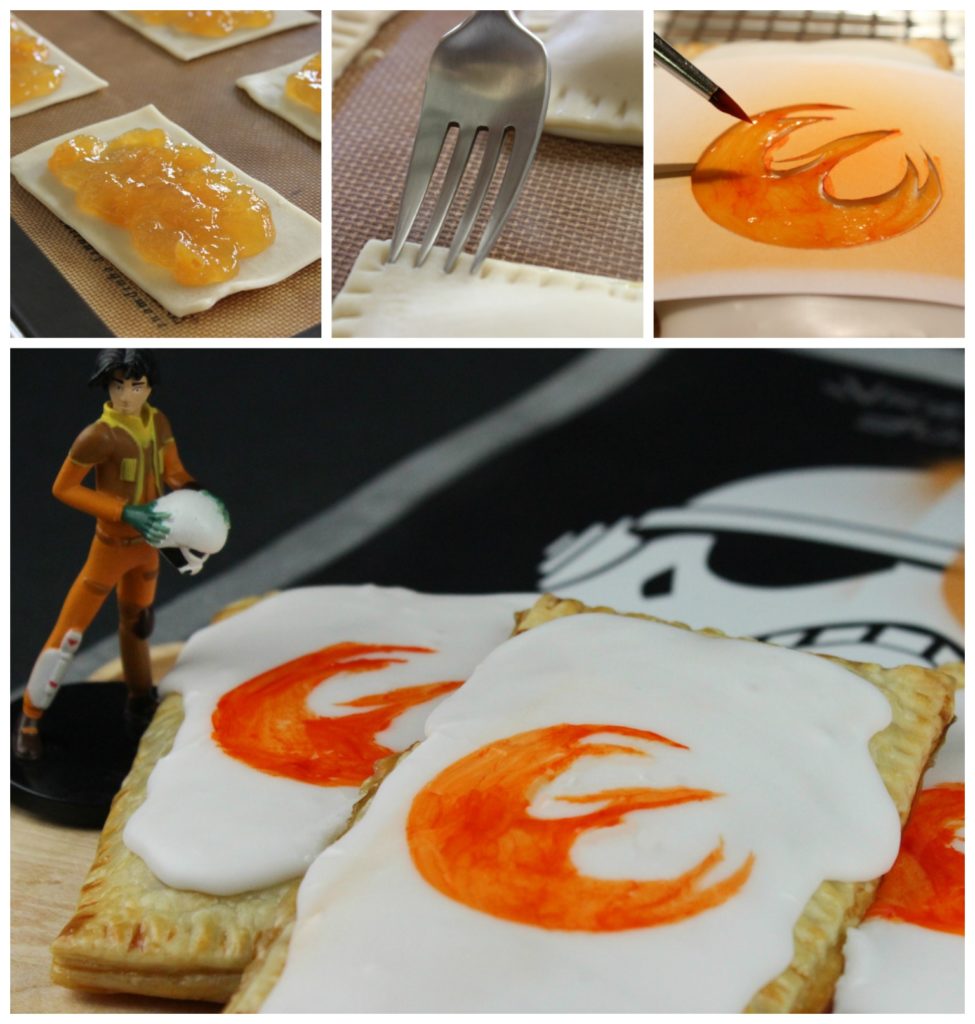 Meiloorun Hand Pies
Ingredients:
1 package pie dough
1 (12 oz) jar apricot jam
1 egg plus 1 tablespoon water, for egg wash
Decoration ingredients:
1-1/2 cups powdered sugar
1-1/2 tablespoons water
Orange food gel dye
Instructions:
Preheat the oven to 375 degrees. Prep a baking sheet with parchment or a silpat.
Roll out the dough and cut into eight 4-inch by 6-inch rectangles. Place four of the rectangles onto the prepped baking sheets.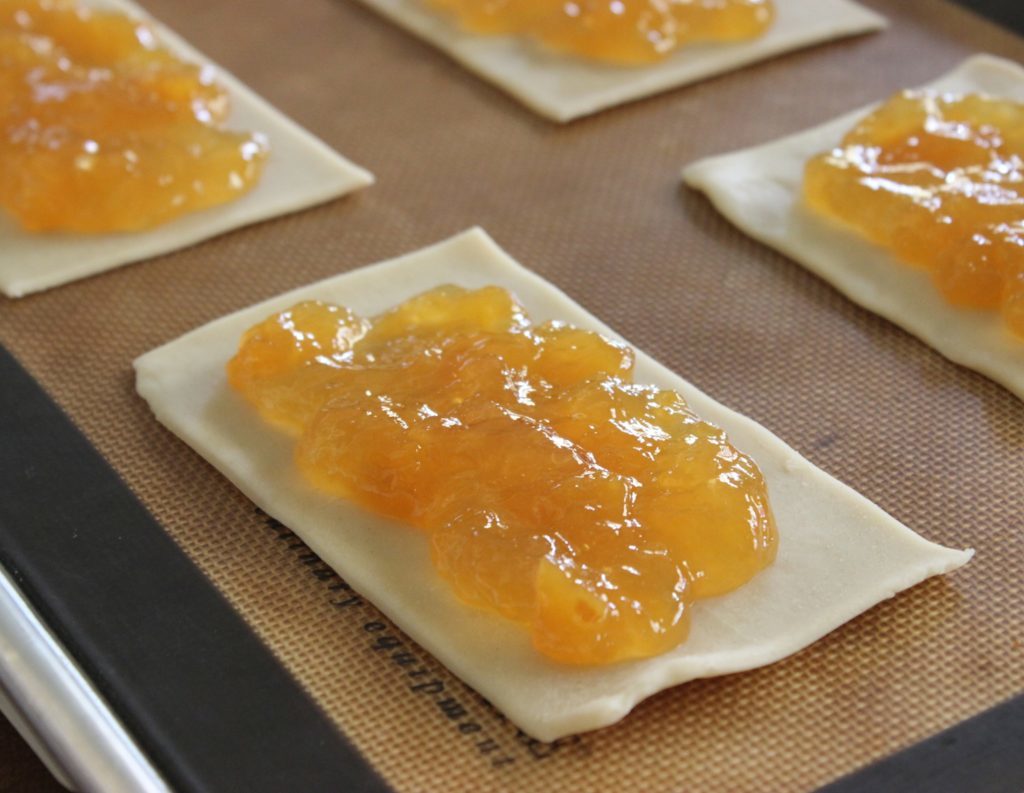 Add egg wash to the four sides of each piece, then spoon apricot jam evenly onto each rectangle.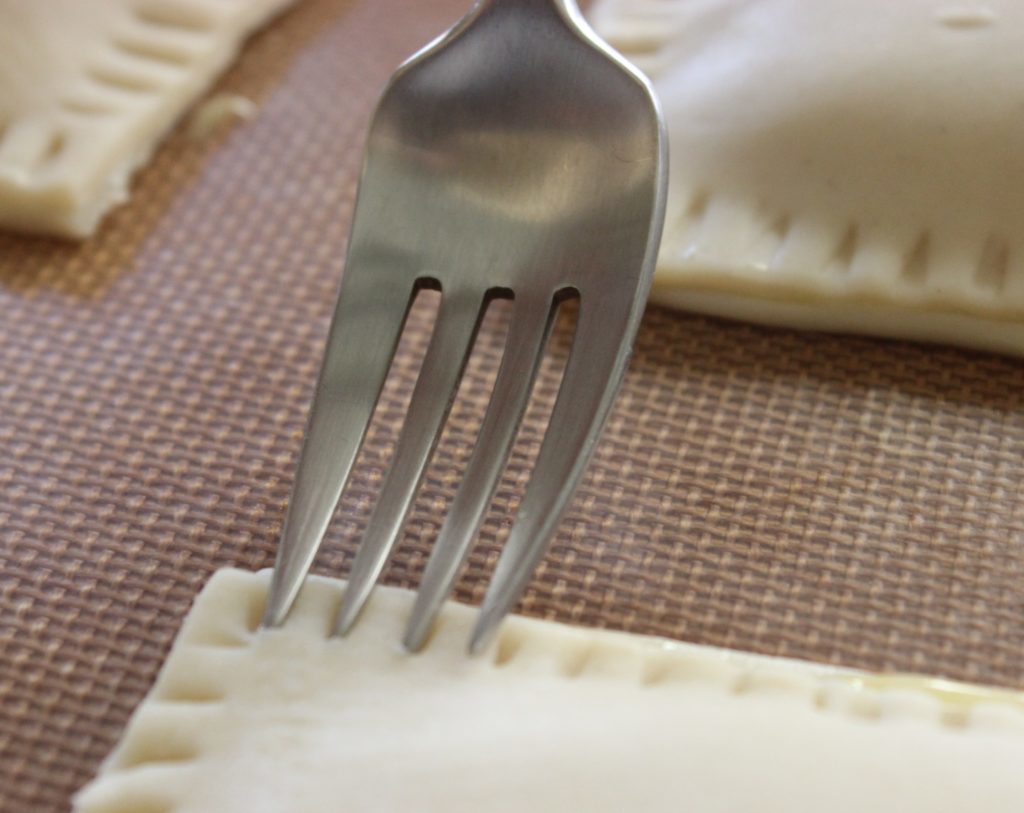 Place a second dough rectangle on top, then use the tines of a fork to press down and seal the edges.
Brush the tops of the pies with the egg wash and bake for 18 minutes. Let cool on a wire rack.
In a small bowl stir together the powdered sugar and water. Spoon or pipe the icing onto each of the cooled hand pies and let set.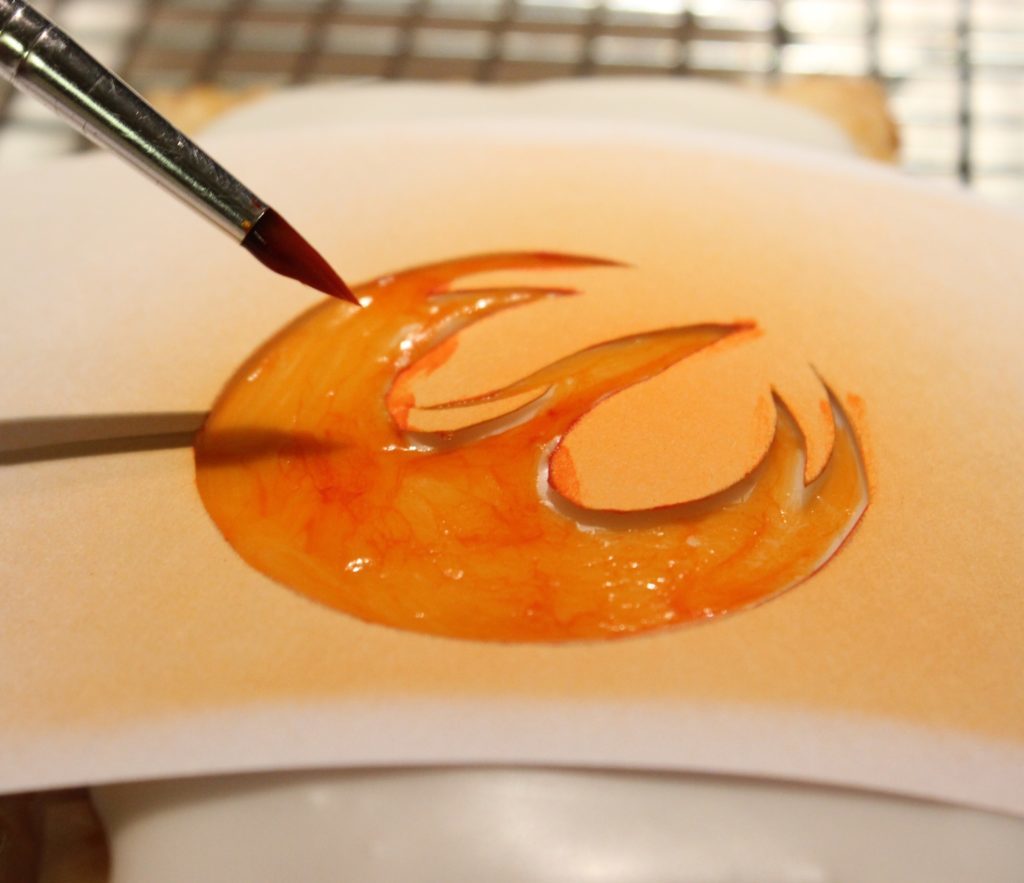 Once the icing has set, place the Starbird template on top and using a clean pastry brush, color in the symbol using the orange food gel dye.
When the dye has dried the pies are ready to serve, and you're ready for a snack the Ghost crew would love.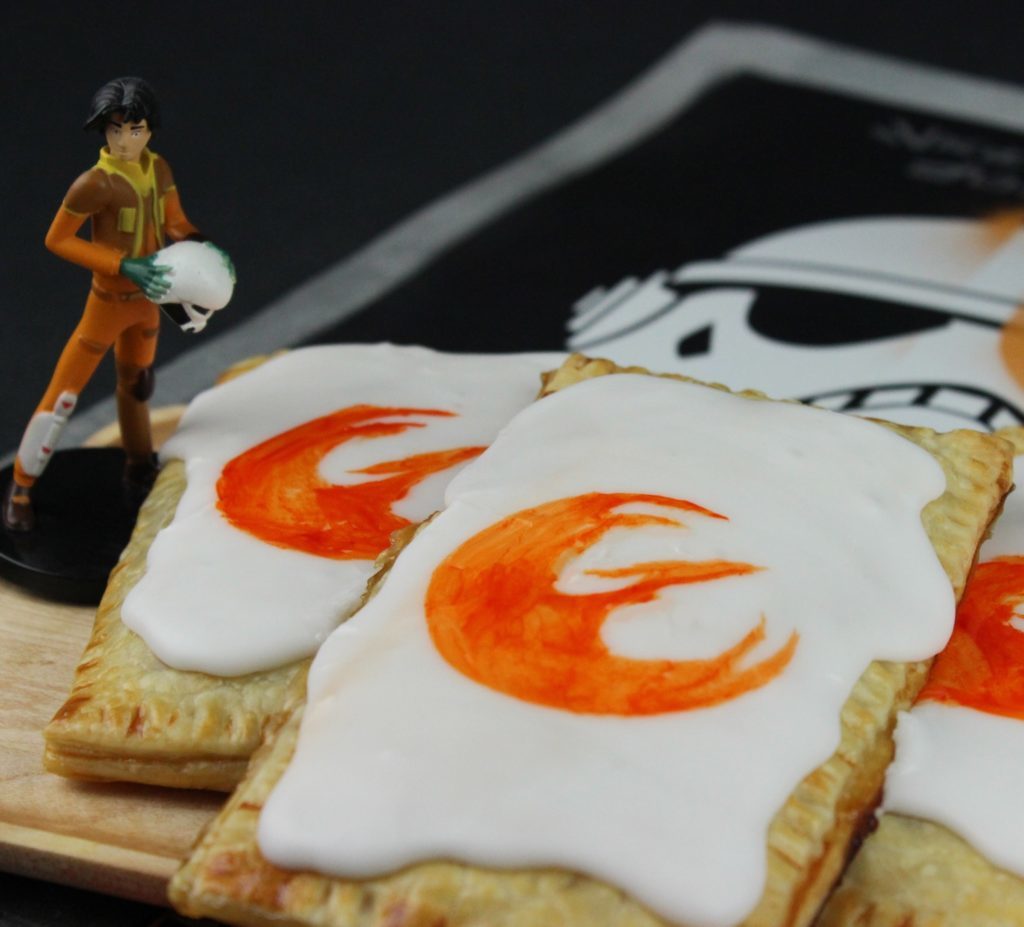 Jenn Fujikawa is a lifestyle and food writer. Follow her on Twitter at @justjenn and check her Instagram @justjennrecipes and blog www.justjennrecipes.com for even more Star Wars food photos.