Cast members and fans got together for a family reunion.
Star Wars Rebels may be over, but fans at Star Wars Celebration Chicago were reunited with cast members Vanessa Marshall, Tiya Sircar, and Taylor Gray, as well as show runner Dave Filoni, to talk about the fourth and final season.
Here are eight of our favorite highlights from the panel hosted by Amy Ratcliffe.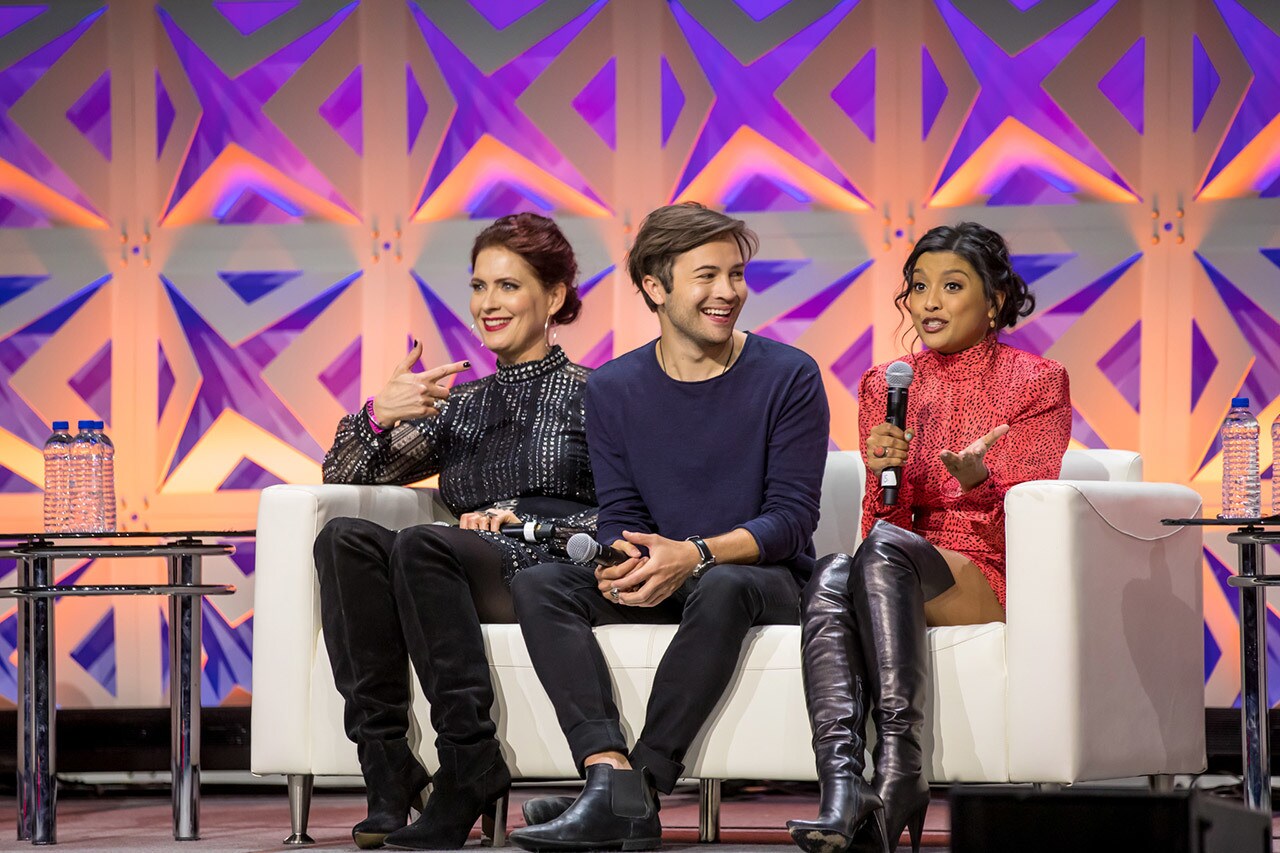 1. At the end of the show's run, Tiya Sircar was the only member of the cast to know about the epilogue "for months and months and months." Sircar received the script on a piece of notepad paper in Filoni's handwritten scrawl, which he had written on a flight to Los Angeles, he said. "So I read it, I'm like fully shaking, start sobbing like full-on ugly crying," she said. "It was a big deal…It's the best secret I've ever kept."
Months later, when the cast gathered for the series finale, Vanessa Marshall was shocked to learn that Hera Syndulla was a mother. "I just recovered last week from how hard you grabbed my arm," Taylor Gray joked.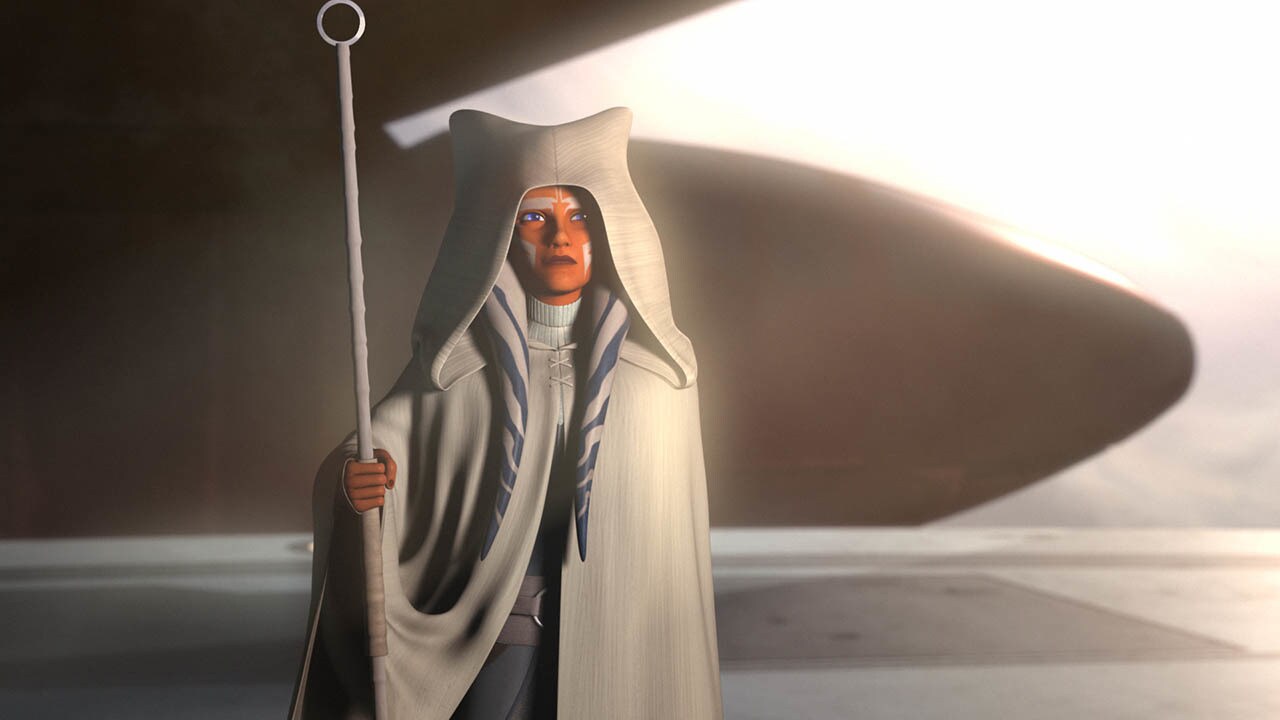 2. But Filoni still had some surprises in store for the voice of Sabine. "When I saw Ahsoka I had the same 'whaaaat?'" she said.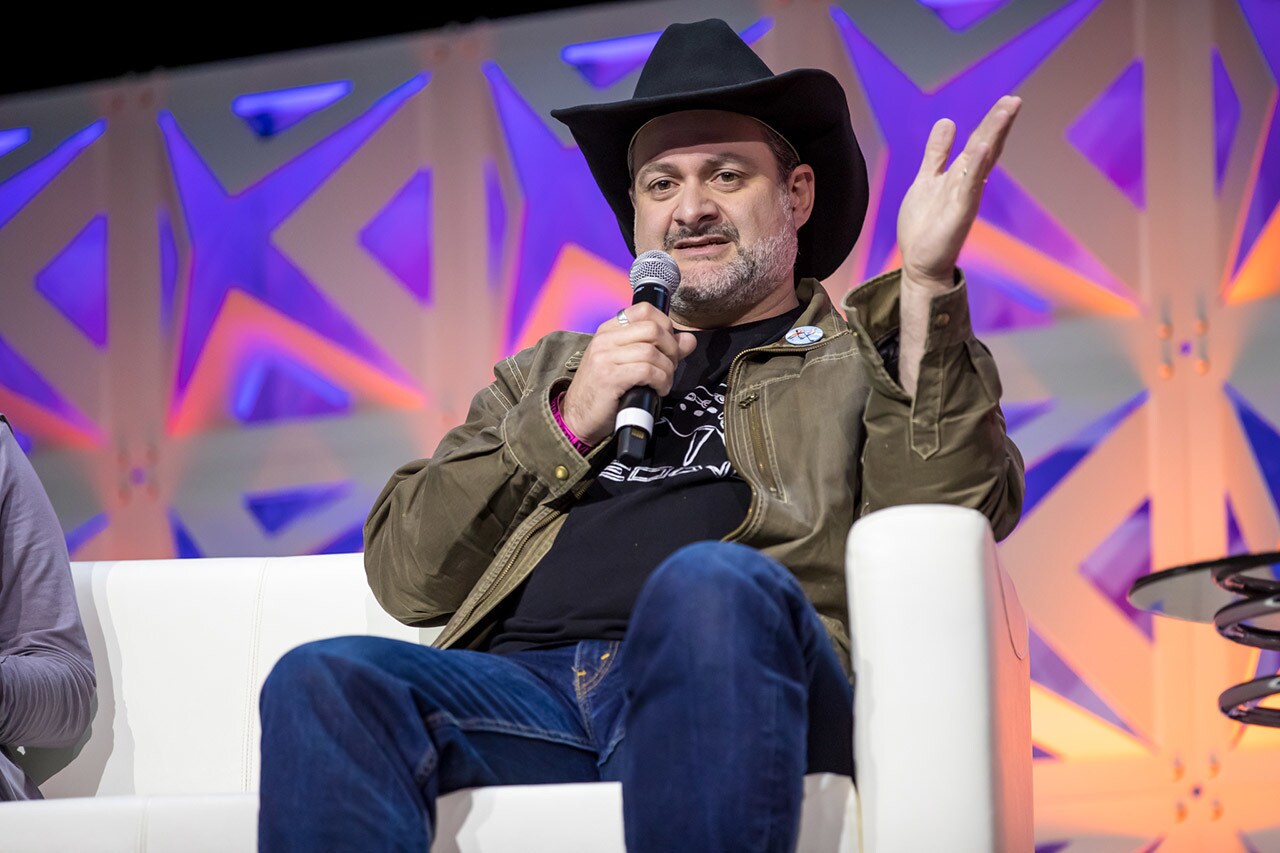 3. Filoni still isn't ready to explain the world between worlds. "At the end it's really about fundamentally becoming selfless more than selfish," he said. "When you're tempted by the dark side, you don't overcome it once in a life and then you're good. It's a constant."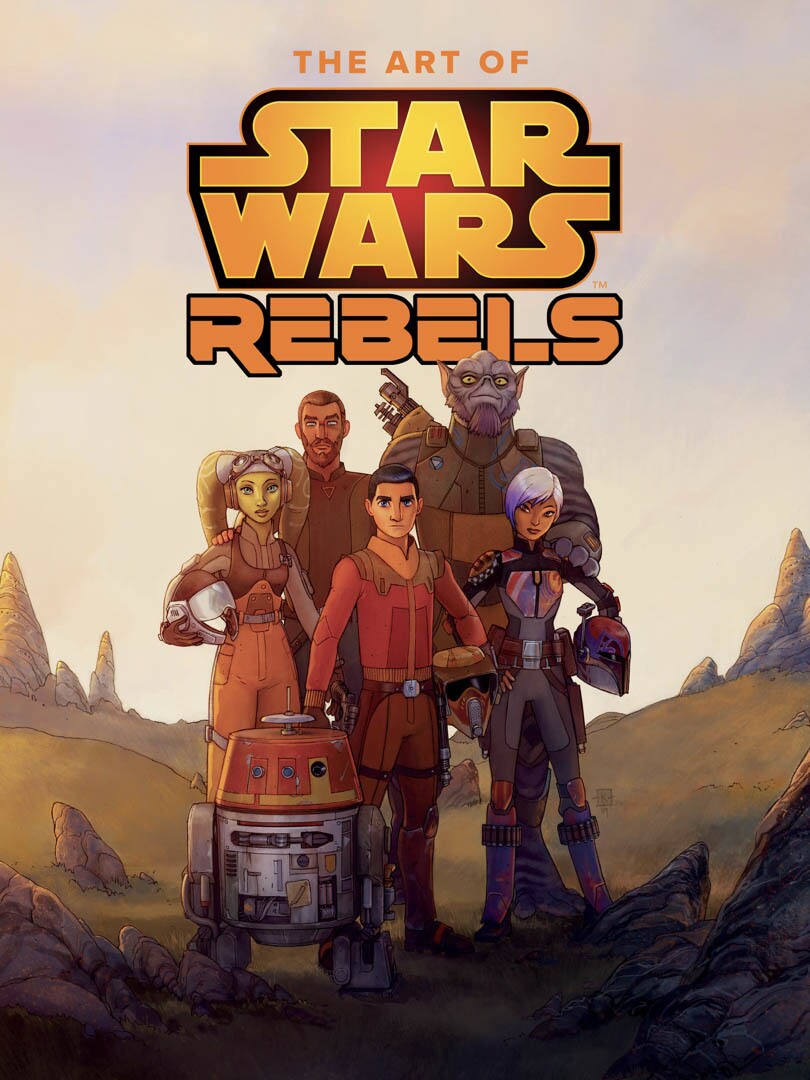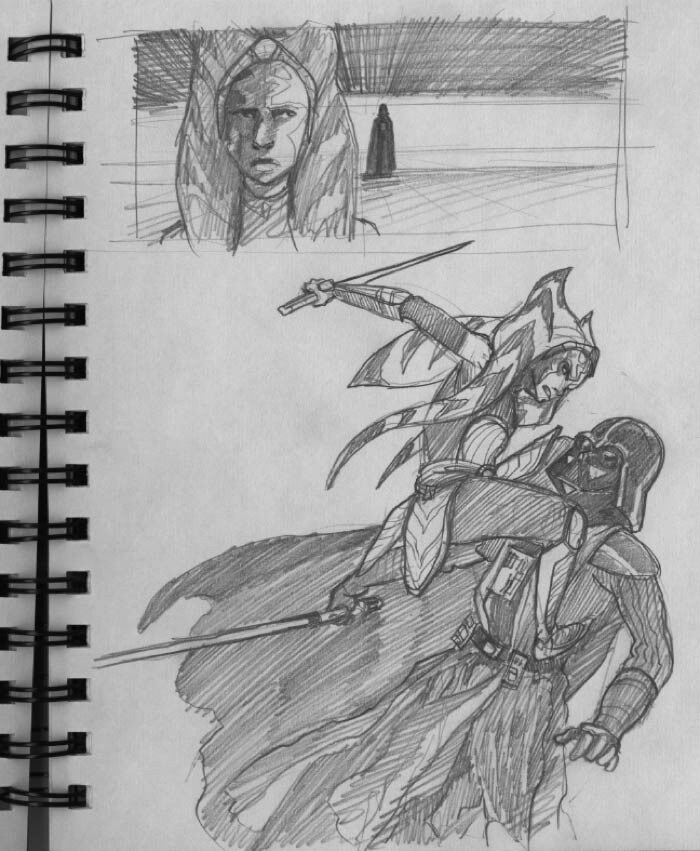 4. But he is ready to open up his notebooks. Fans at the panel were among the first to see the cover of the forthcoming Art of Star Wars Rebels book, illustrated by Killian Plunkett, and several sketches and storyboards FIloni made for the the final season as well as the "Twilight of the Apprentice" arc.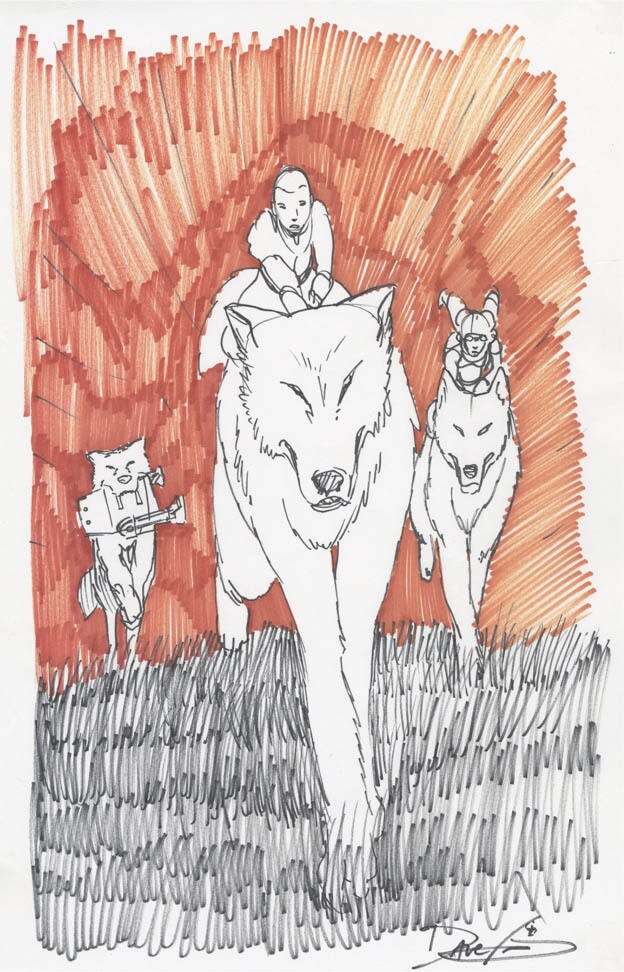 5. No one was surprised to see the white wolves. Filoni is famous for his affinity for white wolves, and he even code-named the show for the animals. Incorporating the creatures into the show could be seen as an example of nature's connection to the Force, he said. But the reason he added them in is pretty simple. "I like wolves."
"We were waiting for wolves for a long time," Gray said. So when he read the script when they were first introduced, his first thought was, "The wolves are finally here."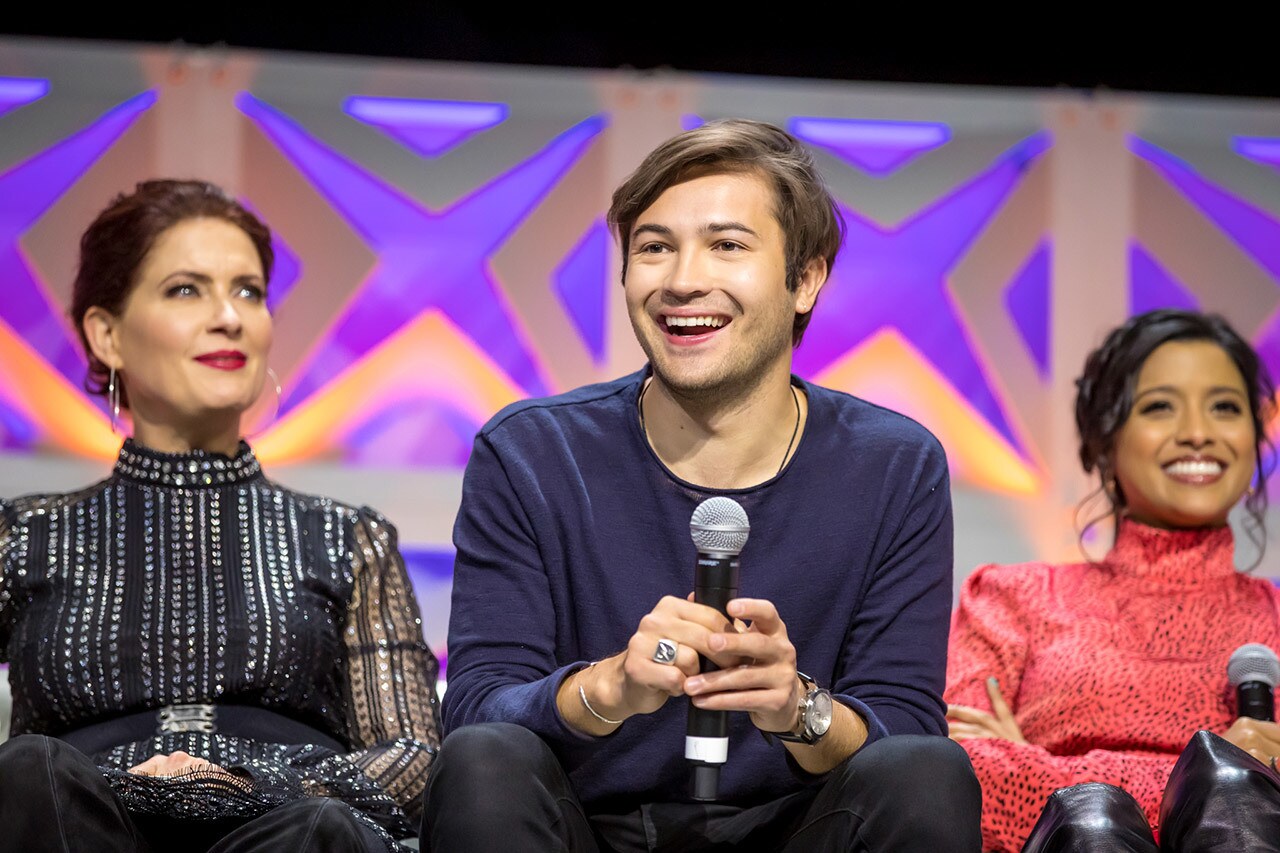 6. Ezra and Sabine weren't the only characters who grew during the show. For Marshall, Hera's journey from focused freedom fighter to multifaceted character was empowering. "There seemed to be a bit of a softening of her heart, which I think was necessary and frankly there's strength in that," she said. As she allowed herself to act on her feelings for Kanan, instead of trying to live without the distraction of a romantic entanglement, Marshall said she felt the transition was "emboldening in a way that I wouldn't have imagined. I think it made her even stronger."
"She is a mother. She's a matriarch. She's a powerful female figure that takes on the role of being a mother to all of them…it doesn't get represented enough," Filoni added. "Hera as a general, she represents so many different things and her relationship with Kanan is just part of it that doesn't define her."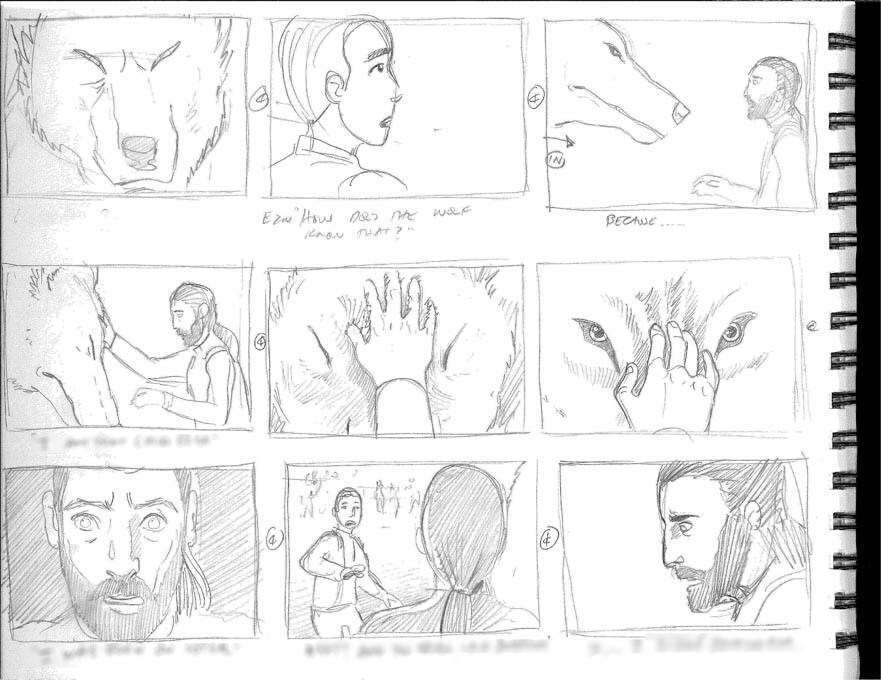 7. Freddie Prinze Jr. was adamant about Kanan dying in the final season. Filoni said it was important for the show to deal with some serious themes, including the loss of a loved one and Kanan's selfless sacrifice to save his family. And the voice actor behind the character wouldn't have had it any other way. "I was like, 'man, Freddie, this is depressing," Filoni joked.
8. Thanks to a fan, Filoni finally has his own adventure figure. At Star Wars Celebration Orlando, Filoni lamented that he wasn't represented in the Forces of Destiny line of adventure figures. So a crafty fan fixed that by creating and gifting Filoni with his own 12-inch mini-me at the panel's close. The figure was pretty close to the real thing, down to the wolf shirt and the tiny hat, but had some noticeable differences. "I've been working out," Filoni quipped before setting the figure on his shoulder to begin a dialogue.
Visit
StarWars.com
's Star Wars Celebration Chicago hub for all the latest Celebration news.
Associate Editor Kristin Baver is a writer and all-around sci-fi nerd who always has just one more question in an inexhaustible list of curiosities. Sometimes she blurts out "It's a trap!" even when it's not. Do you know a fan who's most impressive? Hop on Twitter and tell @KristinBaver all about them.
Site tags: #SWCCPanel, #StarWarsCelebrationChicago2019, #StarWarsRebels