In this excerpt from issue #208, writer Brandon Wainerdi goes inside the ILM Art Department.
Concept art has been essential to the success of Star Wars. Through that early design stage, ideas are developed and refined into what ends up on-screen. But even beyond concept art, the work of Industrial Light & Magic's Art Department plays prominently as productions evolve and face challenges. In this excerpt from Star Wars Insider #208, available now, the long-running magazine pays tribute to the ILM Art Department with writer Brandon Wainerdi's in-depth look at the studio's creative process. 
---
There is perhaps no greater legacy in filmmaking than that of Industrial Light & Magic.  
Since its humble beginnings in a Van Nuys warehouse in 1975, ILM has remained unparalleled among its industry peers, creating groundbreaking special effects and shepherding brand new technology, for nearly fifty years. And it was talented artists and designers like Ralph McQuarrie, Nilo Rodis-Jamero, and Joe Johnston who were some of the first to directly take the worlds of Star Wars from concept to screen.  
The ILM Art Department is a direct carryover from their sketches and storyboards and, with its deep connections to filmmakers and visual effects teams, it has become an invaluable asset for any project, especially ones as visually daunting and exciting as new Star Wars adventures.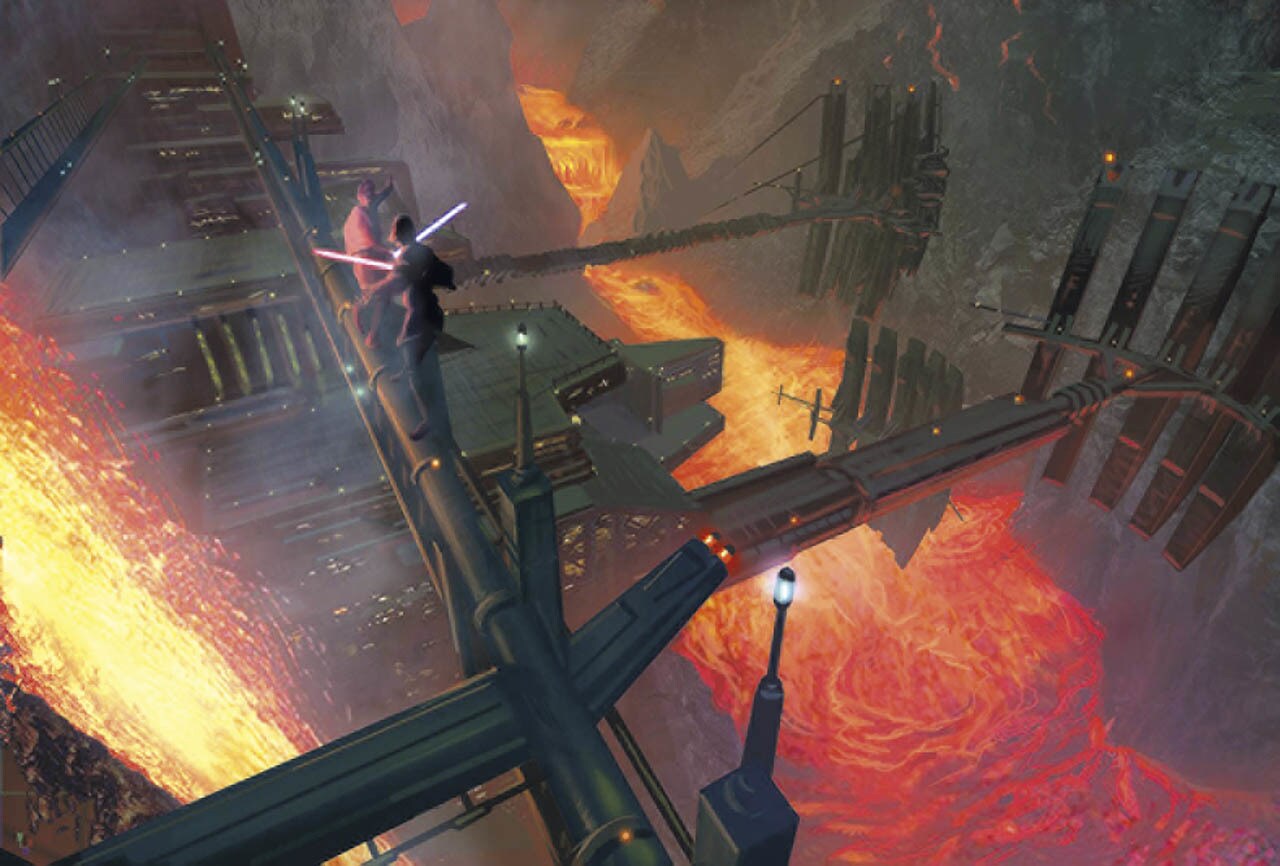 Continuing a Legacy 
David Nakabayshi, affectionately nicknamed "Nak," has been creative director of the ILM art department since 2002, and is acutely aware of this legacy. As he explains: "VFX production started with Ralph, Joe, Nilo, and people like Dave Carson: they would do the artwork, help figure out the sequences, and then go on stage to get their hands and jeans dirty. And nothing has really changed for us since then." 
During his nearly two-decade-long tenure leading the team, Nak has solidified the ILM art department's role during the production of a movie, from blue sky pre-production to the final tweaks of post-production. "We are the team that visualizes the big moments that really define the film, crafting very elaborate, focused concepts that look photorealistic, so the director and the studio can say, 'Okay, that's what it's going to look like,'" he explains. "You then get all kinds of feedback that needs to be addressed, and that is where the art department really shines. We're a fully-fledged design studio and help filmmakers at the start of their movie, who don't have the bandwidth to hire production designers. So, we jump in and design their characters, creatures, and keyframes for their film, which is the fun, creative work."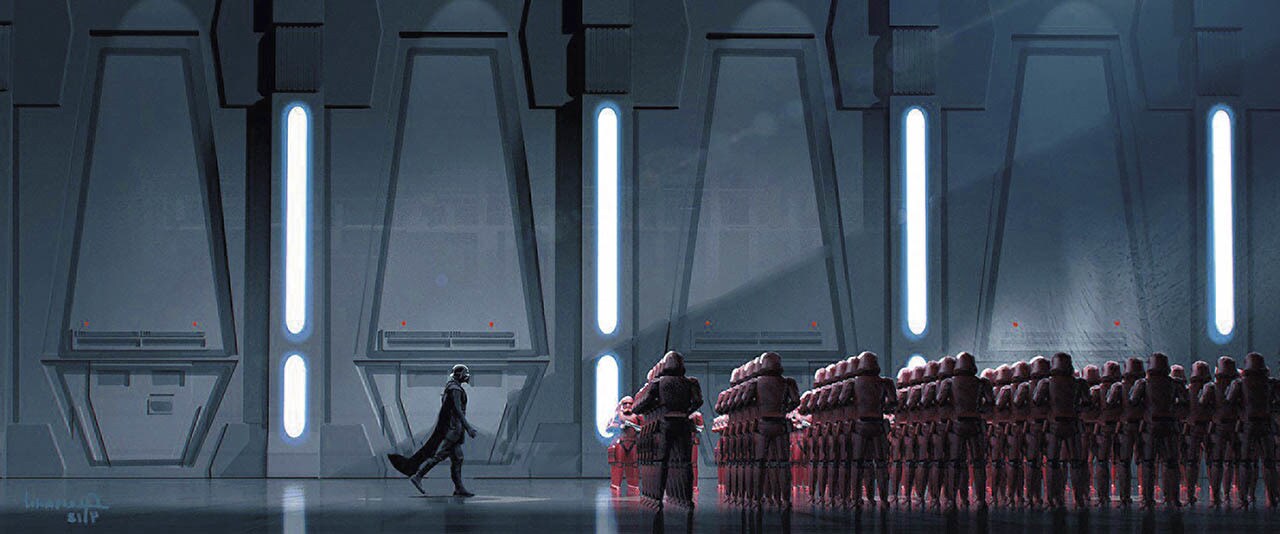 Alex Jaeger, a senior visual effects art director on Nak's team, who has been at ILM since 1995, mentions something similar: "a lot of our tasks are now more focused on pre-production for projects. With the advent of streaming services, we help directors with short-term projects get their films off the ground, with a blast of art for three weeks that will receive a studio's greenlight. And, in those cases, we're not bound by production designers, it's just the writer and the director saying, 'here are some ideas from the script, now work your magic.'" 
The art department is a versatile, effective, and indispensable tool, often doing what Nak describes as "blue-collar work," also ideating further iterations of shots that aren't working out in the post-production phase. "Sometimes it's a simple paint over, but oftentimes it's reworking an older design that doesn't mesh with the now-filmed sequence," he says. "And that rework could be anything from a spaceship that needs more engines to a creature that the studio wants to have more teeth."  
With the advent of ILM's StageCraft technology—a set made from high-resolution led screens, used to incredible effect during filming of Star Wars: The Mandalorian (2019-present) and Star Wars: The Book of Boba Fett —pre-production and post-production needs have merged even closer together. "We now also have to do art way up front, really nailing down the entire look of the thing, so they can get onto that stage and shoot." Jaeger explains, "It takes some work on the backend, but getting things finalized early really cuts down on their production time."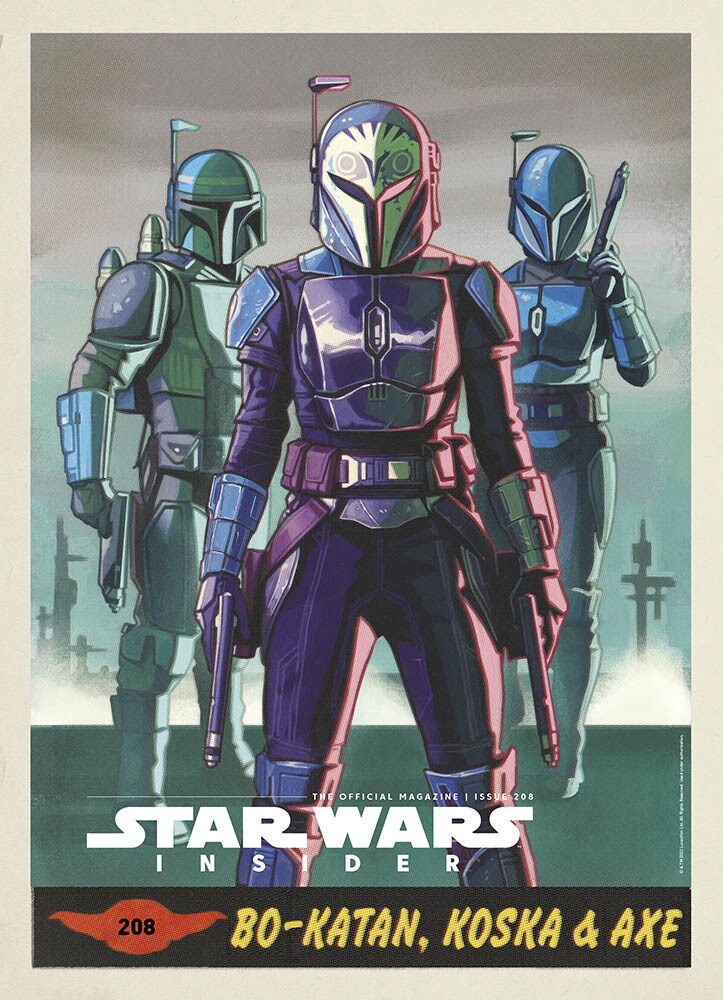 Read the rest of the story in Star Wars Insider #208, and subscribe to Star Wars Insider now for more of the latest news, in-depth articles, and exclusive interviews in every issue!