Gaze upon this year's creeptastic figure…if you dare.
Only the mad scientists at Disney Parks and shopDisney could create a droid like this.
Continuing an annual tradition of releasing a Halloween-themed droid figure, this year Disney Parks and shopDisney have brought to life C1-MNST4: a Frankenstein-inspired astromech that, according to his bio, is made from parts of other droids. It's a frightfully fantastic addition to the series and Droid Factory line.
"We always have a lot of fun creating our Halloween droids," Cody Hampton, senior manager, brand merchandising at Disney Parks/shopDisney tells StarWars.com. "We take inspiration from those classic Halloween themes and elements that are so iconic to the season, especially this classic monster." 
Based on the same droid type as Star Wars Rebels and Ahsoka fan favorite Chopper, this model of astromech has features essential to honoring the original monster's famous design. "Once we landed on a monster theme, we knew the C-series droid was a great fit due to the arms looking just like bolts," Hampton says. "It's always great when existing droid features and elements help further tell the story of the character or theme."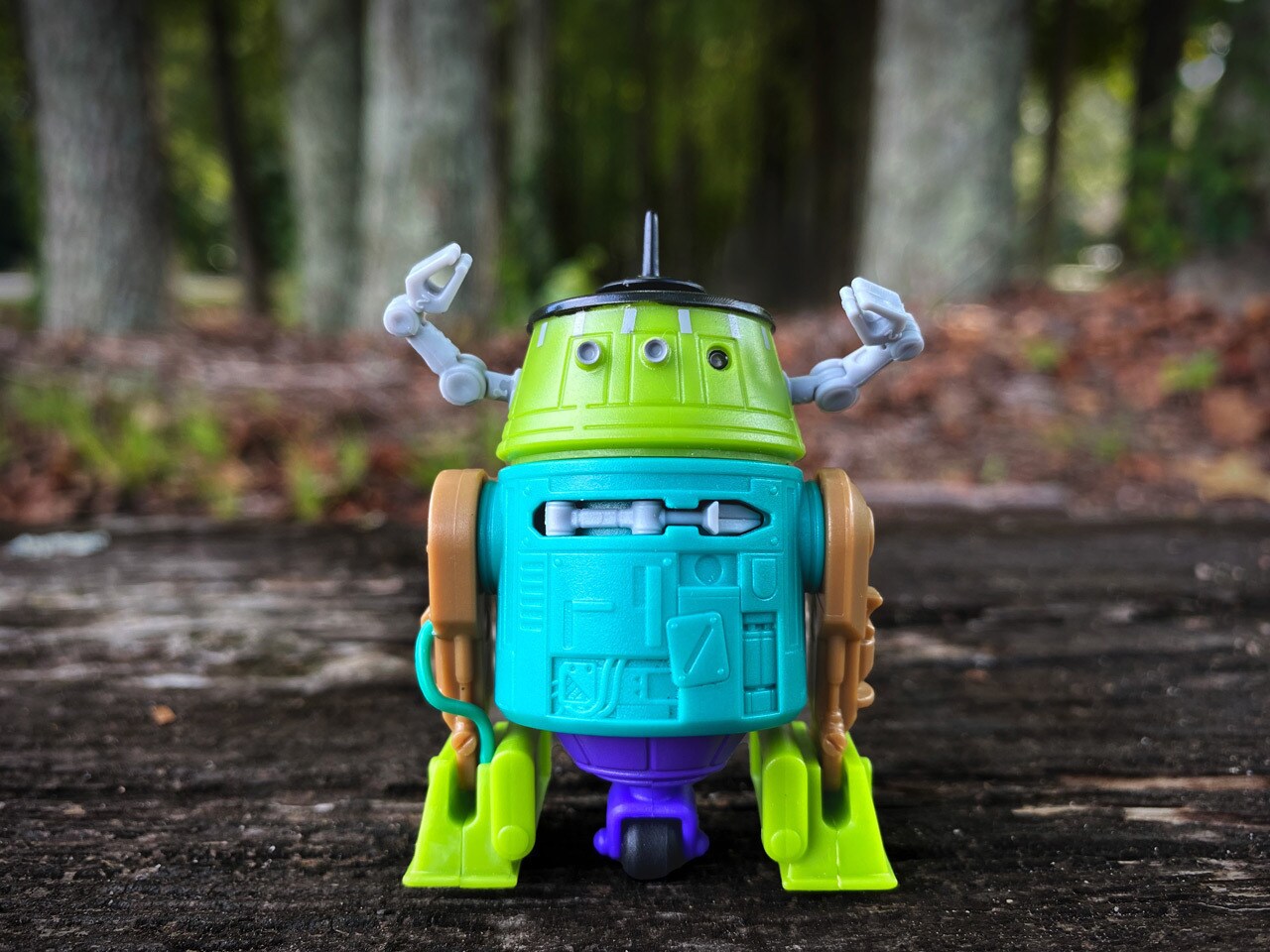 C1-MNST4's (MNST being short for "monster") paint apps also do an amazing job of bringing this creepy creature to droid form. The green-and-black dome replicate a discolored face and dark hair, the gray panels above the eyes remind us of staples, and the use of purple and brown recall the monster's clothes, as often depicted in pop culture. "The colors of each droid part play a crucial role in what theme we are trying to portray," Hampton says. "The iconic purple-and-green color scheme of this monster lends itself perfectly to the astromech dome and body."
With the ongoing success of their Halloween-themed droids, Disney Parks and shopDisney are poised to continue the line well into the future. It's only a question of what other Halloween horrors the design team might conjure in the years ahead. "It's been amazing to see the response to these Halloween droids," Hampton says. "I think the fans are always excited to see what new, creative concept we've come up with each year."
C1-MNST4 is available now at Walt Disney World Resort and Disneyland Resort.