Kicking off a new feature in celebration of Star Wars Day, meet a couple that shares a love of the saga.
Every day leading up to Star Wars Day on May the 4th, StarWars.com is shining the spotlight on those who truly give the saga its power: the fans. In the StarWars.com Fan Spotlight, we're honored to tell their stories.
It was on their second date that Erin Carr and Matthew Argalas had The Talk. The future of their young relationship depended on it.
"I brought it up to him," Erin says. "I was like, 'By any chance, do you like Star Wars?' And now here we are, engaged to be married."
"It was a defining factor of our relationship," Matthew adds. And both acknowledge it would've been a deal breaker.
Hailing from Cincinnati, Ohio, Erin and Matthew are huge Star Wars fans, and attended their first Star Wars Celebration this year in Chicago. For them, the experience was "overwhelming" – but not because of crowds or finding time for everything they wanted to do. Rather, they were touched by "the passion that everybody has for it in so many different ways," says Matthew.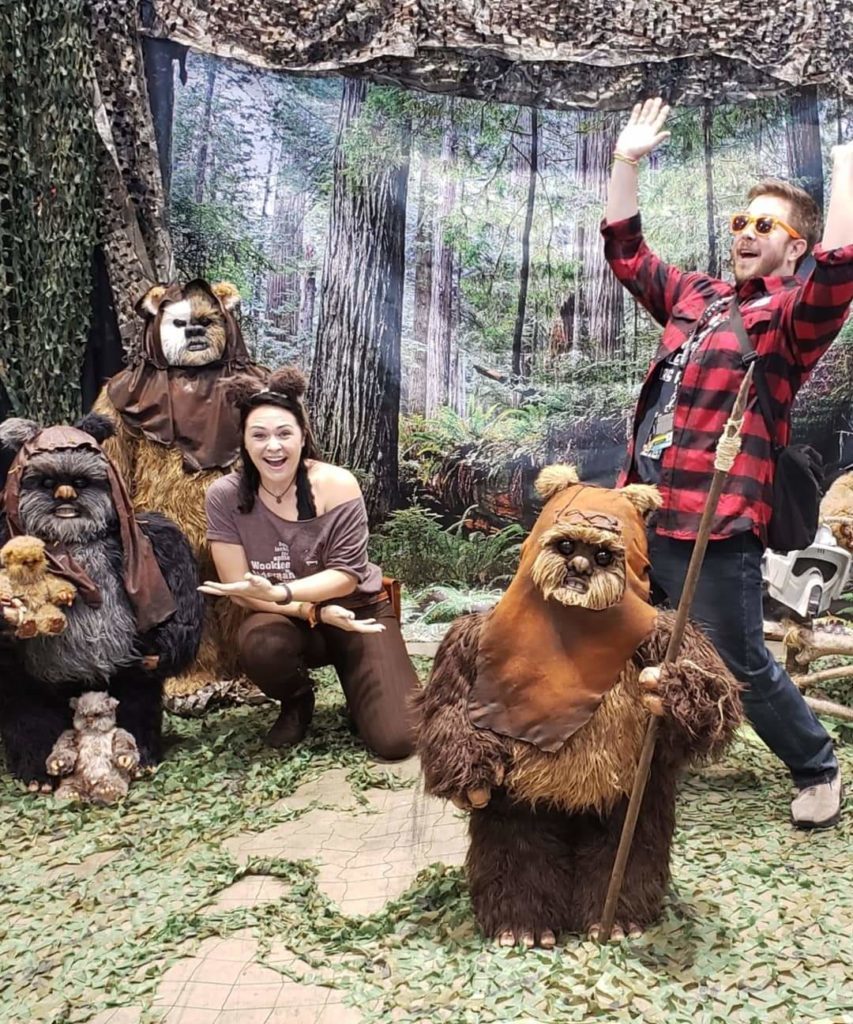 Every saga has a beginning, which holds true for the stories of Erin and Matthew's fandom. Erin came to Star Wars through a healthy diet of movie marathons on VHS with her brother, and she remembers "falling in love with the strength of Leia, the comfort of Chewbacca, and the world that was created blew me away." Now, Erin names Leia as her favorite character, and Star Wars: Return of the Jedi as her favorite movie -- particularly loving the moment that our rebel princess uses her own chains to end Jabba the Hutt.
Matthew discovered the saga not through the films, however; rather, it was the Timothy Zahn trilogy of books that sparked his interest. "I found them in my uncle's drawer and just kind of stole them, and ran away," he says with a laugh. To wit, his favorite character is Mara Jade, and his favorite Star Wars film is from the modern era: Rogue One.
Today, Star Wars signifies something different to both. "To me it's diversity," Matthew says. "Anybody from any walk of life or any culture could feel like they could be part of this Star Wars universe, somewhere."
"It means possibilities," Erin says. "It means anything can happen, that anyone can be anything they want to."
---
The StarWars.com Fan Spotlight Q&A
What's your favorite Star Wars memory?
Erin: Dressing up as the "Millennium Falcon" for the Episode VII release. [See below. We love it. - StarWars.com]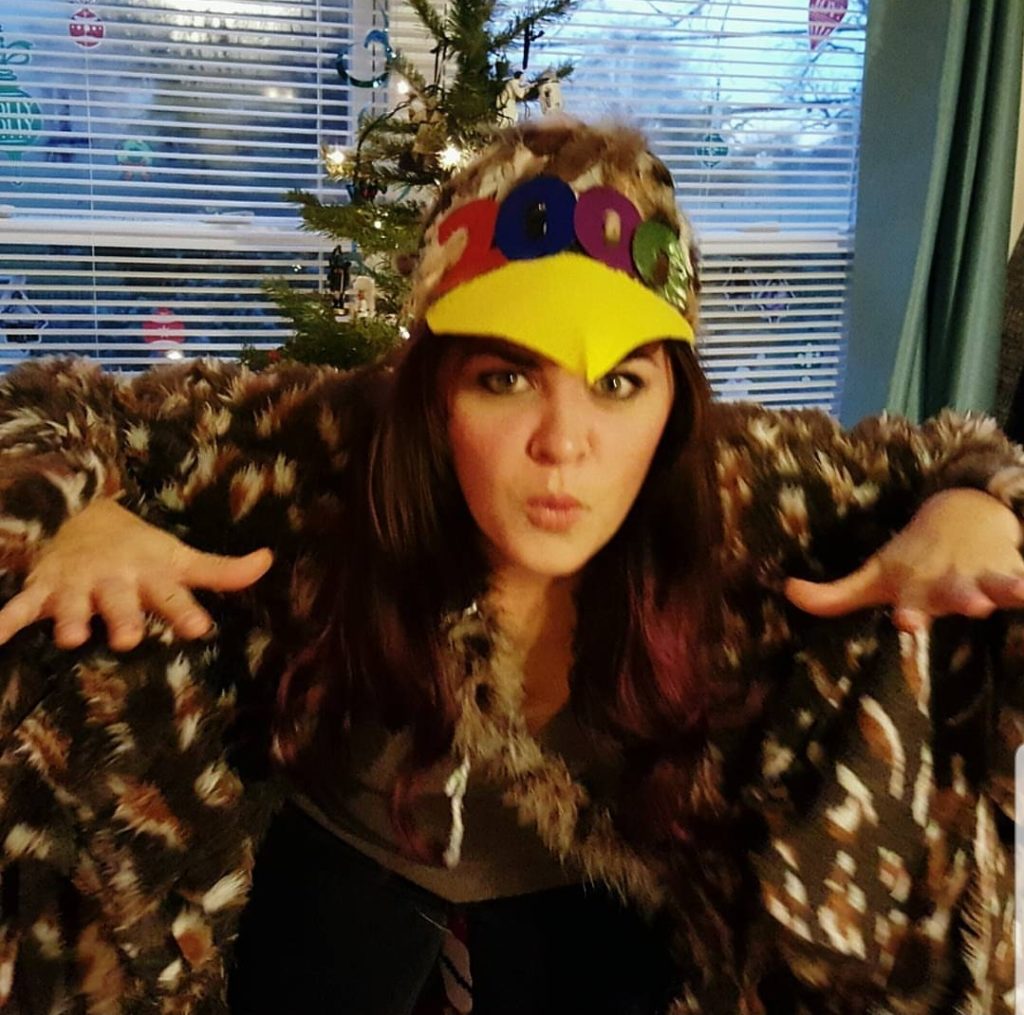 Matthew: All my memories are kind of wrapped up in Star Wars. When you're becoming an adult and you're growing, and you're wrapped up in something that's continuously growing, it just becomes a part of you.
Would you join the Resistance or the First Order?
Erin: Resistance. I cannot emphasize that enough. Completely, hands down. In real life, in the Star Wars universe, which to me is real life, every single time I'll join the Resistance.
Matthew: I'll probably be with the broom boy [from Star Wars: The Last Jedi], hanging out, getting my start.
So that's kind of Resistance. 
Matthew: It is. I guess it is. [Laughs]
If you could fly or drive any Star Wars vehicle, what would it be?
Erin: Millennium Falcon. I would get to have Chewie as my co-pilot. And I love that everyone dismisses, at first glance, the Millennium Falcon, but it can do so much more than people initially think. That's how I live my life. You might not think I can do everything I can, but just watch me.
Matthew: I would love to pilot a podracer. Those things look insane, and action-packed, and adrenaline-filled.
Which Star Wars character would you want as a roommate?
Erin: Oh, good question. I'm going to actually say Wicket. I would normally say Chewbacca, but…so much hair. I think Wicket would protect me. And I mean, come on, Ewoks know how to party. [Laughs]
Matthew: I'm going to go for an Imperial Guard, the guys in the red robes and red helmet. Just really quiet, and they'll take care of your stuff and scare off bad guys.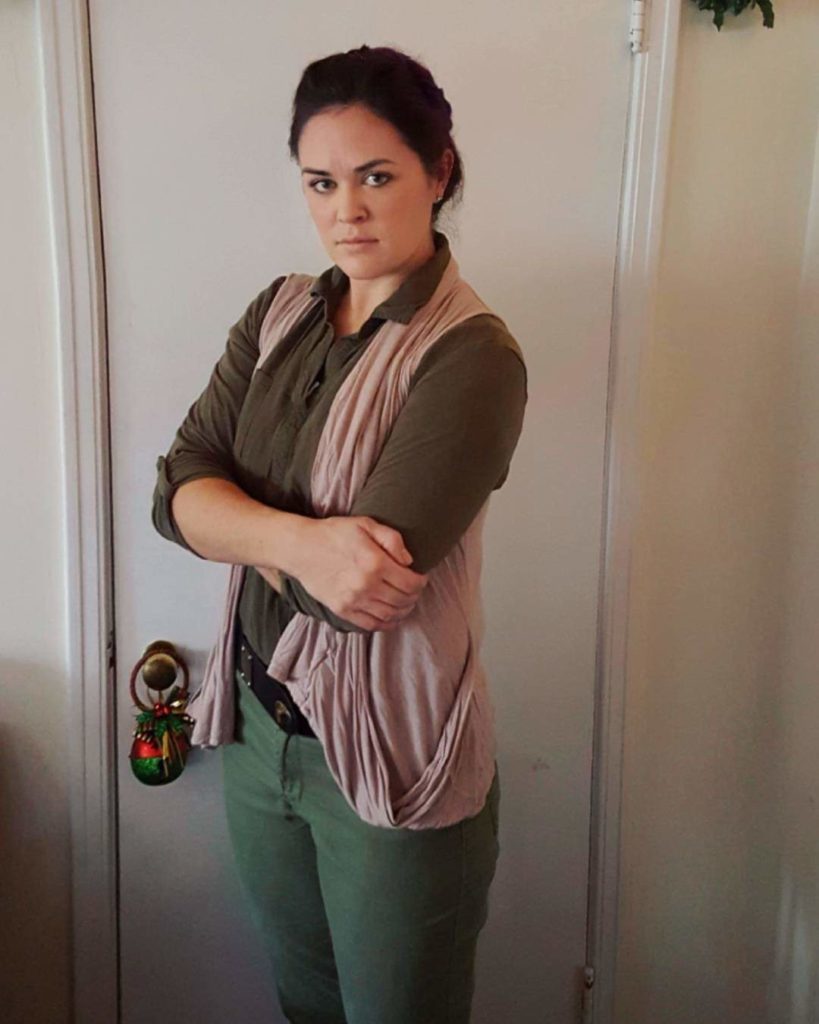 If you could have any job in the Star Wars galaxy -- Jedi, Sith , Death Star janitor, rancor keeper, whatever you want -- what would it be?
Matthew: I guess I would like to be a Jedi librarian during the prequel era.
Erin: An intern to the general [Leia Organa]. I would gladly be her assistant. I just want to be there, plugging anything I can in, and writing any notes down. [Laughs]
Getting her space coffee?
Erin: Yes! I would love to know how she takes her space coffee.
Dan Brooks is Lucasfilm's senior content strategist of online, the editor of StarWars.com, and a writer. He loves Star Wars, ELO, and the New York Rangers, Jets, and Yankees. Follow him on Twitter @dan_brooks where he rants about all these things.
Site tags: #StarWarsBlog, #FanInterviews