This crafty fan and her family have been making Star Wars costumes, decor, and snacks to celebrate Star Wars Day for years!
Every day leading up to Star Wars Day on May the 4th, StarWars.com is shining the spotlight on those who truly give the saga its power: the fans. In the StarWars.com Fan Spotlight, we're honored to tell their stories.
Anette Nam credits one clumsy but good-intentioned character with solidifying her children's love of Star Wars. She and her husband had been longtime fans of the saga, although Nam admits she didn't always fully appreciate the slapstick antics of Jar Jar Binks.
"But then when I had kids, they just gravitated towards Jar Jar immediately and I started seeing him in a totally different light," she says. "They could see themselves in him in a way they couldn't with the Jedi....He falls down, he says funny things, he messes up. And I think, certainly, my children are like 'He's just like me.' And he's still one of the good guys."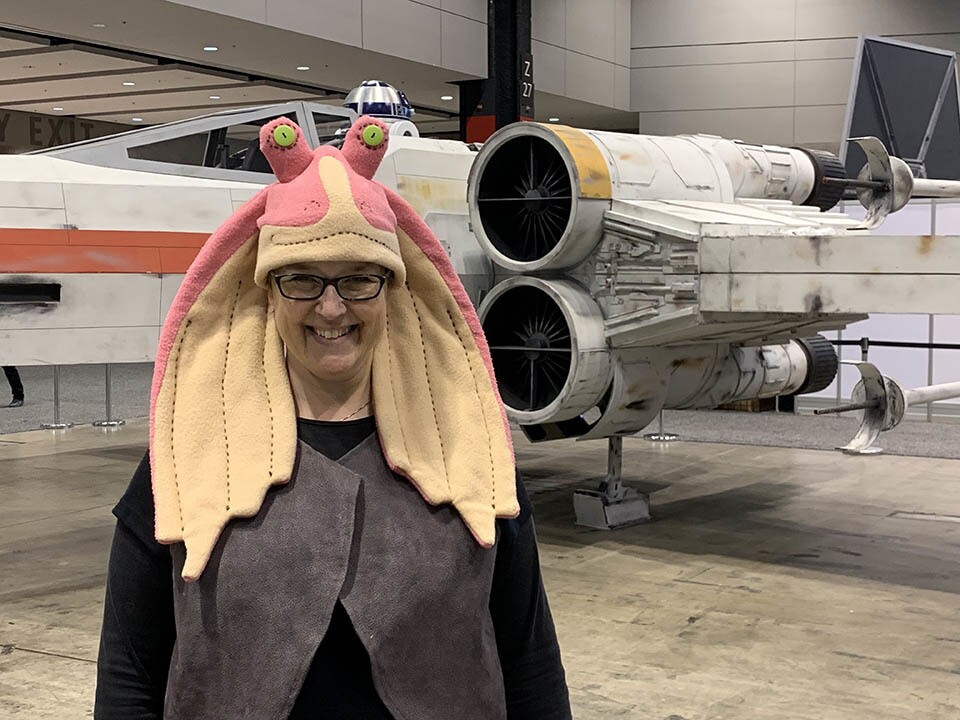 To celebrate the 20th anniversary of Star Wars: The Phantom Menace during Star Wars Celebration this year in Chicago, Nam donned a very special handmade hat -- a fleece head covering with floppy ears paying homage to the beloved Gungan.
Nam's love of Star Wars runs deep. The hat was originally made for one of her family's blow-out May the 4th parties. They've been hosting the events with friends and family for the last decade, marking the 10-year anniversary at their suburban Chicago home on this Star Wars Day.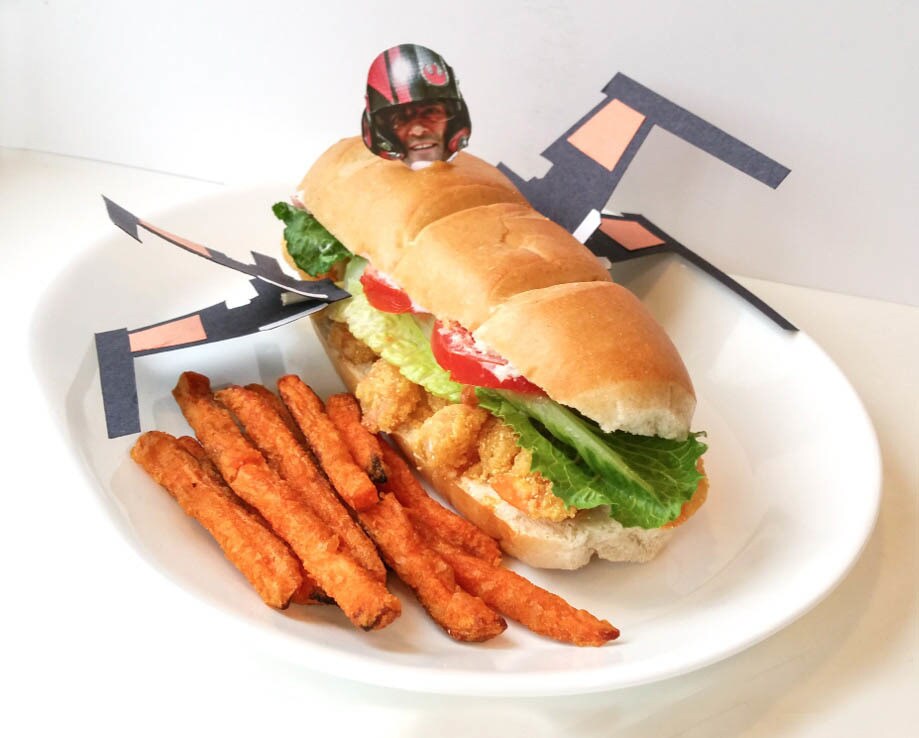 Nam creates a themed menu -- which has in past years included Bossk pears, Poe boy sandwiches, and sweet Poe-tato fries among other delicacies.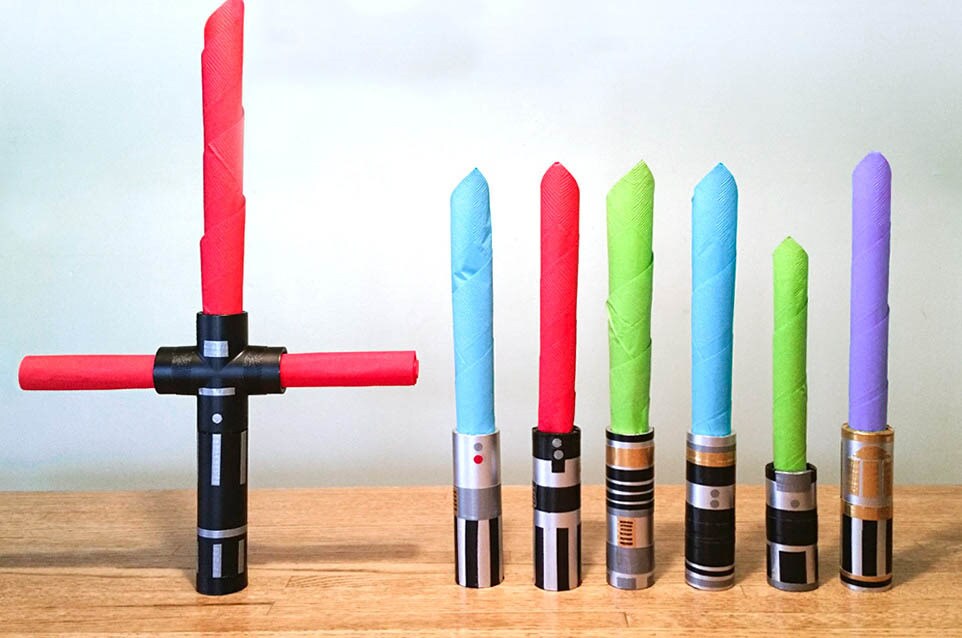 She decorates the house with banners and other decorations.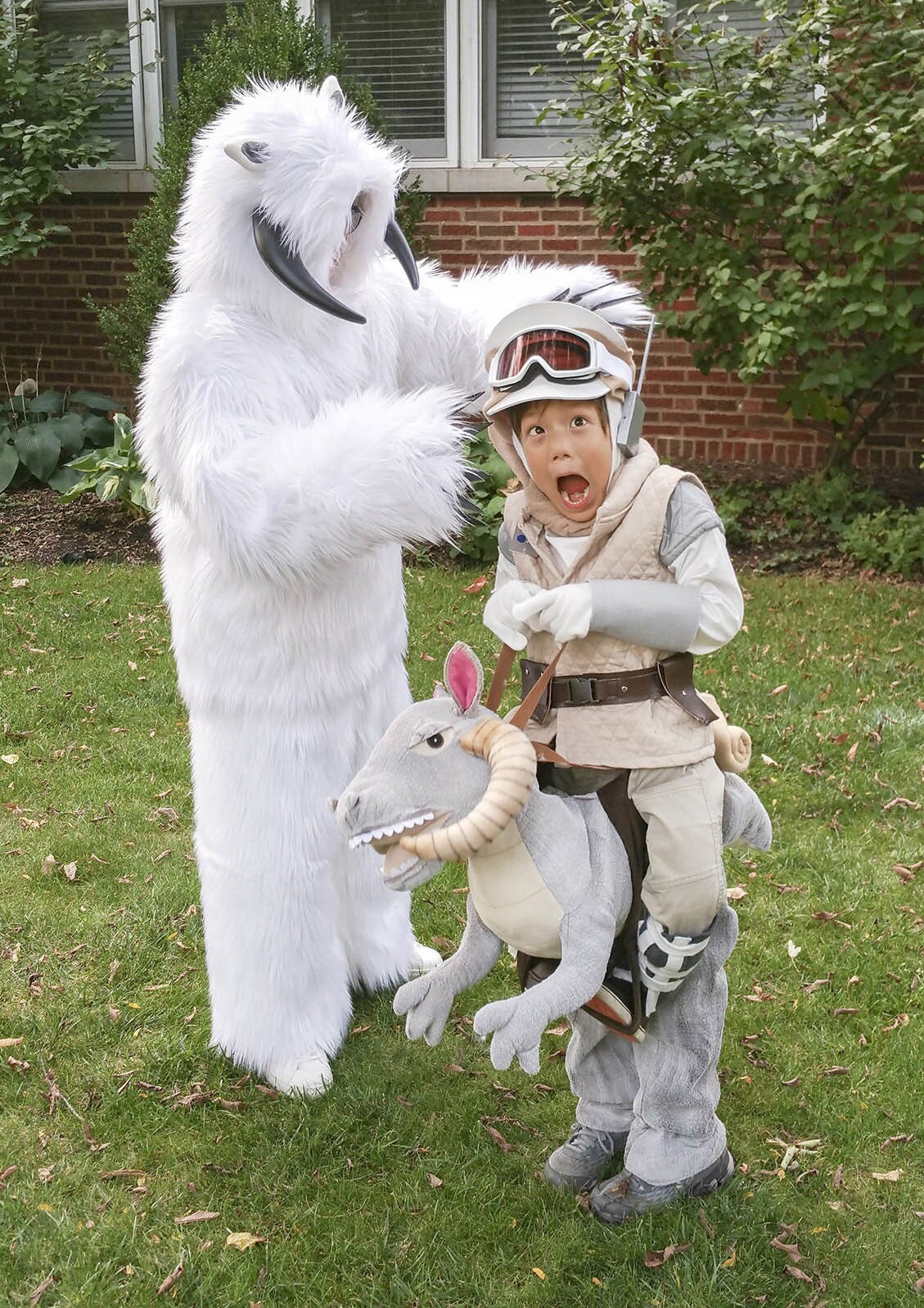 And the whole family gets into the spirit of the day with elaborate costumes.
At Celebration, she was stopped by several Jar Jar fans who inquired about making their own Gungan hat, and she has since posted a step-by-step pattern on her blog.
"I feel like I'm the ambassador of Jar Jar a little bit," she says. After all, she has the character and actor Ahmed Best to thank for enthralling her children from the start. "He singlehandedly made my kids love Star Wars more than anything me and my husband could have possibly done. Every time Jar Jar would fall over or he knocked over the cart, my son would just giggle. And then after that every time he saw Jar Jar, he would just burst out in this joyful giggle. And we were like 'We got him!' It's really special that connection they have with him."
---
The StarWars.com Fan Spotlight Q&A
What's your favorite Star Wars memory?
Anette: I think it was early on when I was dating my husband and we saw Episode III together. It was just really special because we had no idea there were going to be more movies coming out and we got to see that together so that was special.
Would you join the Resistance or the First Order?
Anette: [Pauses] OK, Resistance. [Laughs] I know, I had to think about it, really. But Resistance, it has to be. It has to be. I want to be one of the good guys.
If you could fly or drive any Star Wars vehicle, what would it be?
Anette: Millennium Falcon.
Which Star Wars character would you want as a roommate?
Anette: Hera! She's cool. She's organized. She's got it covered. If I ever needed help, she's the one that would be able to fix it for me and I admire her.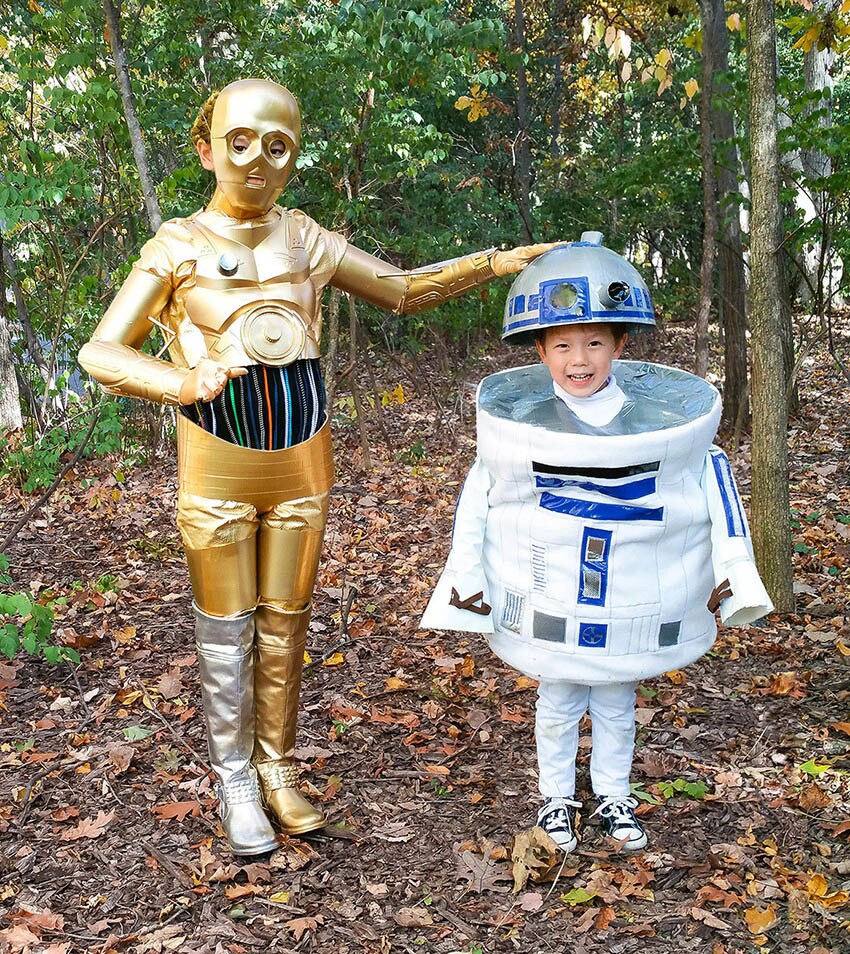 If you could have any job in the Star Wars galaxy -- Jedi, Sith , Death Star janitor, rancor keeper, whatever you want -- what would it be?
Anette: That is a hard one. I think I'd want to work with the droids. I don't have a knack for it, but I think designing droids. More of the artistic side.
Associate Editor Kristin Baver is a writer and all-around sci-fi nerd who always has just one more question in an inexhaustible list of curiosities. Sometimes she blurts out "It's a trap!" even when it's not. Do you know a fan who's most impressive? Hop on Twitter and tell @KristinBaver all about them.
Site tags: #StarWarsBlog, #FanInterviews