For this couple, Star Wars -- and Star Wars Day -- are truly special.
Happy Star Wars Day! For the past week, StarWars.com has been shining the spotlight on those who truly give the saga its power: the fans. In the StarWars.com Fan Spotlight, we're honored to tell their stories.
According to Amanda Pezzuto, Star Wars means "everything" to her and her husband, Alex.
Turns out, that might be an understatement.
"We met over Twitter," Amanda says, explaining that they followed each other because both shared a lot of Star Wars content. "So we bonded over Star Wars. We ended up meeting in person at Star Wars Weekends at Disney, and that was basically our first date. Then last Celebration, 2017, he proposed to me in front of Mark Hamill. And then we got married on May the 4th, the same year."
"It's a big, huge part of our lives," adds Alex.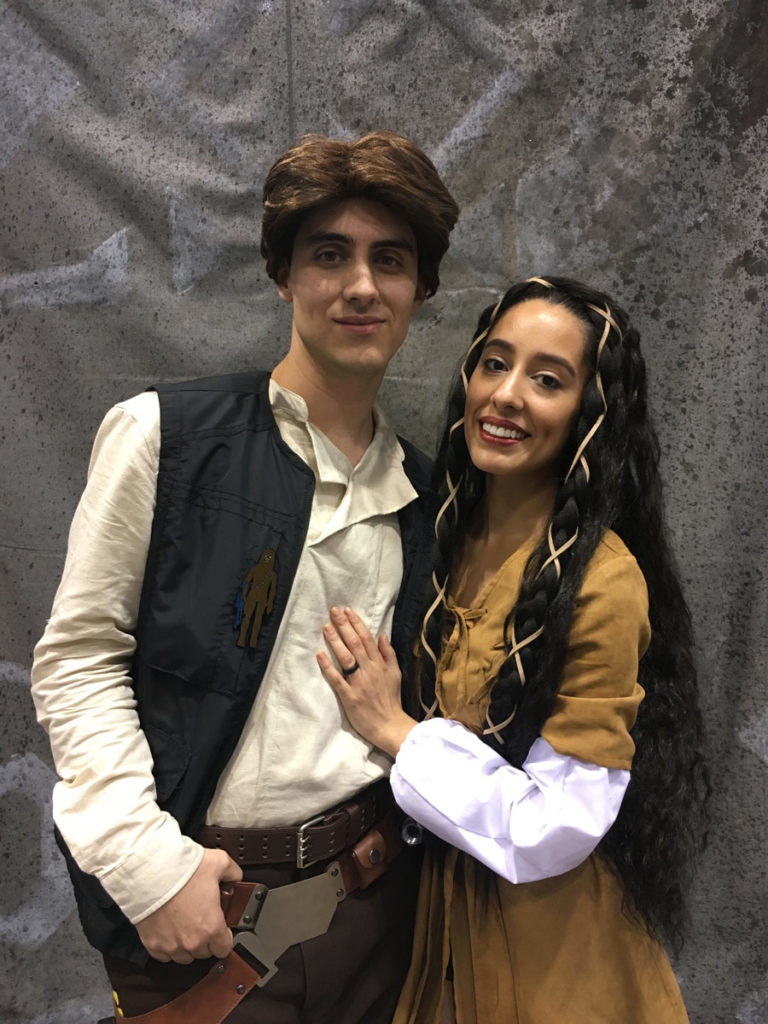 Amanda came to the saga through her father, who showed her the original trilogy at an early age. She was seven when Star Wars: The Phantom Menace was released in 1999, and then became "absolutely obsessed." Alex remembers having lots of Star Wars toys as a child, and then getting hooked through the prequels.
The couple, from West Palm, Florida, loved coming to Star Wars Celebration in Chicago this year, cosplaying as Han and Leia, and grateful to be around fellow fans. "It's always nice to come back and be amongst family," Alex says. "Other people that enjoy this as much as we do, and it's a passion for everyone. We get to see old friends and meet some new ones."
Looking forward, they're both thrilled with what's to come in the Star Wars galaxy. Alex, who names Luke as his favorite character, can't wait for the end of the Skywalker saga with Star Wars: The Rise of Skywalker, while Amanda, a Leia fan, cites The Mandalorian -- and pretty much everything else on the way -- as her most anticipated Star Wars. "It's great to have, with the sequels, this revival," she says. "I can't explain it. Being alive right now while all this is going on, it's amazing."
---
The StarWars.com Fan Spotlight Q&A
What's your favorite Star Wars memory?
Amanda: Phantom Menace. Seeing it three times with my father in the theater, and then him painting my face as Darth Maul for Halloween that year.
Alex: It's honestly going to be a more recent one, but probably watching The Force Awakens for the first time with her. It was the first movie that we watched together in the theater, so I have a very special feeling towards that movie, just because of our relationship and what it meant.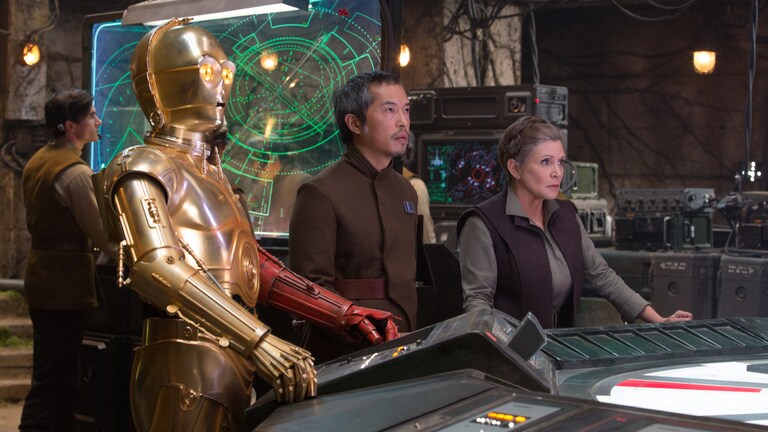 Would you join the Resistance or the First Order?
Alex: Resistance.
Amanda: [Pauses]
Alex: Careful... Careful!
Amanda: The First Order... The First Order. [Laughs]
Why is that?
Amanda: I'm just so drawn to everything evil other than Leia. [Laughs]
[To Alex] Wow. You better watch out.
Alex: Yeah, I know.
If you could fly or drive any Star Wars vehicle, what would it be?
Alex: Falcon. Falcon, for sure.
Amanda: I'm gonna say an X-wing.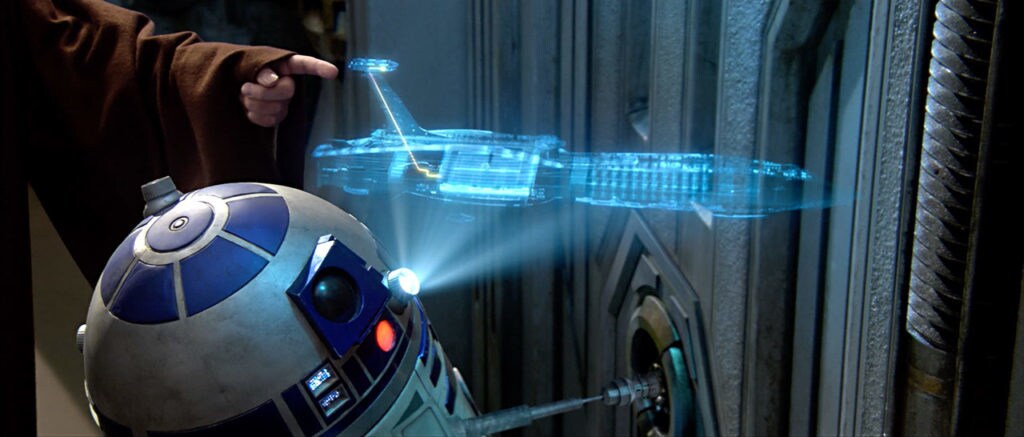 Which Star Wars character would you want as a roommate? 
Amanda: R2-D2! He's just great. He's perfect, and he can save the day, whenever I need something...
Alex: I'm gonna go with Obi-Wan. I love Obi-Wan. I like his demeanor. He's all about peace and good, and I think he's very wise, so he'll probably be a good motivator, as well.
He'll be Jedi mind tricking you, like, It's your turn to clean the bathroom again...
Amanda: [Laughs]
Alex: Oh, I didn't think of it that way.
Amanda: You will pick up the mess I made...!
Alex: I'll do that for him.
If you could have any job in the Star Wars galaxy -- Jedi, Sith , Death Star janitor, rancor keeper, whatever you want -- what would it be?
Amanda: A handmaiden to Padmé!
Alex: That's good. Obviously, I'd love to be a Jedi, but they don't allow romantic relationships, and that would be a dealbreaker for me. Maybe I'd be a smuggler.
Amanda: Smuggler? I like it.
Happy anniversary, Alex and Amanda! - StarWars.com
Dan Brooks is Lucasfilm's senior content strategist of online, the editor of StarWars.com, and a writer. He loves Star Wars, ELO, and the New York Rangers, Jets, and Yankees. Follow him on Twitter @dan_brooks where he rants about all these things.
Site tags: #StarWarsBlog, #FanInterviews, #StarWarsDay