One StarWars.com writer on what the world's biggest Star Wars fan event means to him.
"You changed your hair."
We're in a restaurant, one we may have been in before, maybe a new one. We're in a city few of us live in and even fewer of us find occasion to visit. The food is fried and familiar, the drinks cold and crisp. Just like last time.
I brush my fingers through my close-cropped brunette mop and shrug. "Same jacket."
They tug at their lapels and grin. "No, new jacket."
***
Few things bring people together like Star Wars. And nothing proves this more than Star Wars Celebration.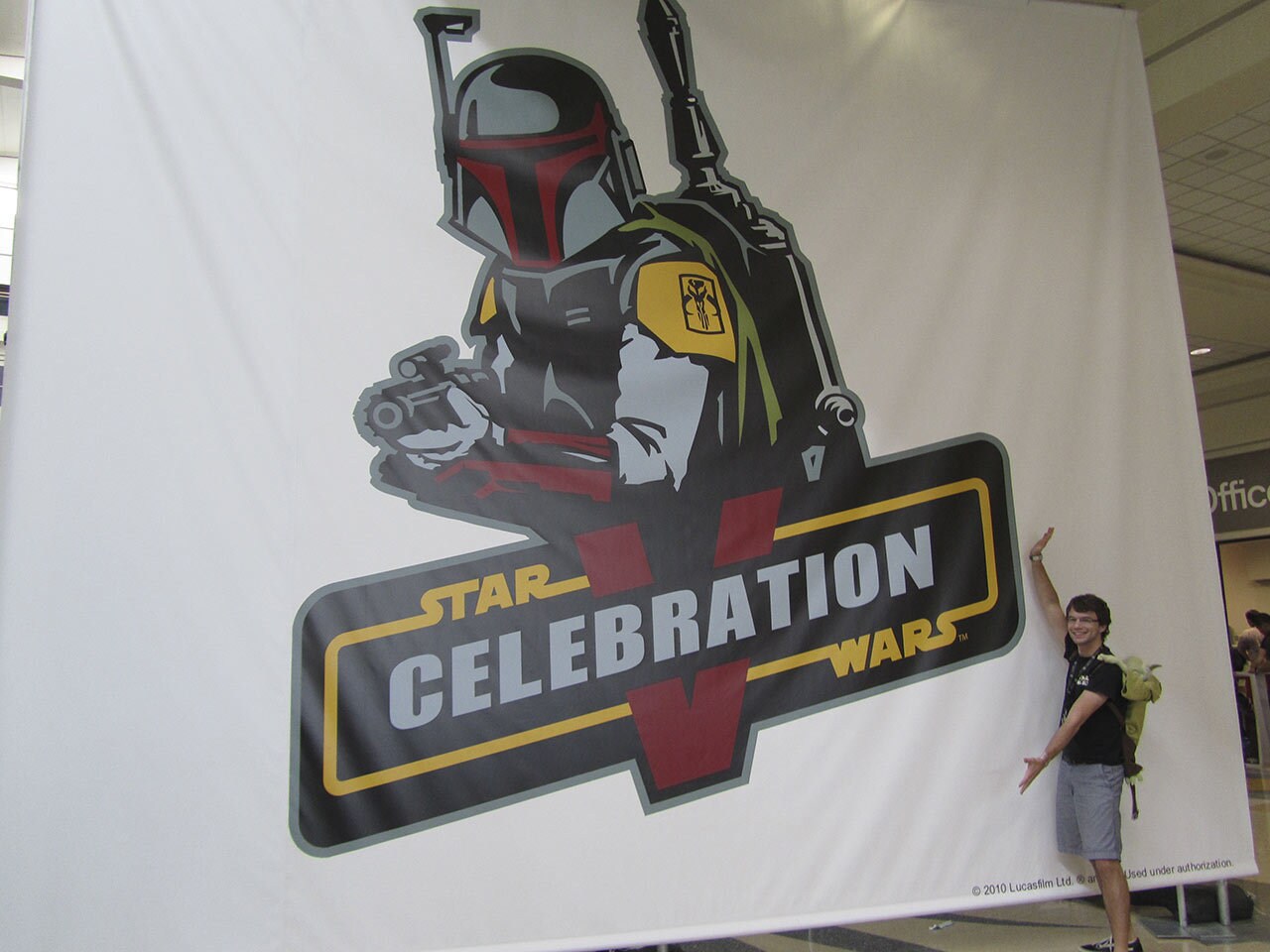 Sure, there are other conventions, other events that bring people together. But Star Wars Celebration feels like more. It feels like a homecoming. Whether it's your first time or fourteenth time, you immediately feel at home. I remember walking into the lobby of the Orlando convention center for my first Celebration, Star Wars Celebration V, and despite the long lines, jostling crowds, sold out merchandise…it felt familiar.
I'd been nervous, at first. Nervous with excitement, nervous about the unknown. Was Celebration meant just for "die hard" fans? Would I feel out of place if I didn't cosplay? Would I feel left out if I couldn't score every collectible, get into every panel?
My fears were whisked away like the salts of Crait the minute I walked into that convention center lobby. Here were people like me. People who connected with a movie franchise in a way that's hard to explain, but in a way I knew I didn't have to explain, at least to them. It didn't matter that I didn't know them. We were connected.
It's a bubble, to be sure. Just like the franchise it celebrates, Celebration is an idyllic view of the world where attendees can fully immerse themselves in the fantasy. To a point.
I hesitate to say Celebration allows me to "transcend" anything -- implying there are things that must be left behind. If anything, it allows me to connect to differences in a way my day-to-day life doesn't accommodate. With a shared love of Star Wars as the baseline litmus test for connection, relationships grow, conversations flow, friendships form, and family is created.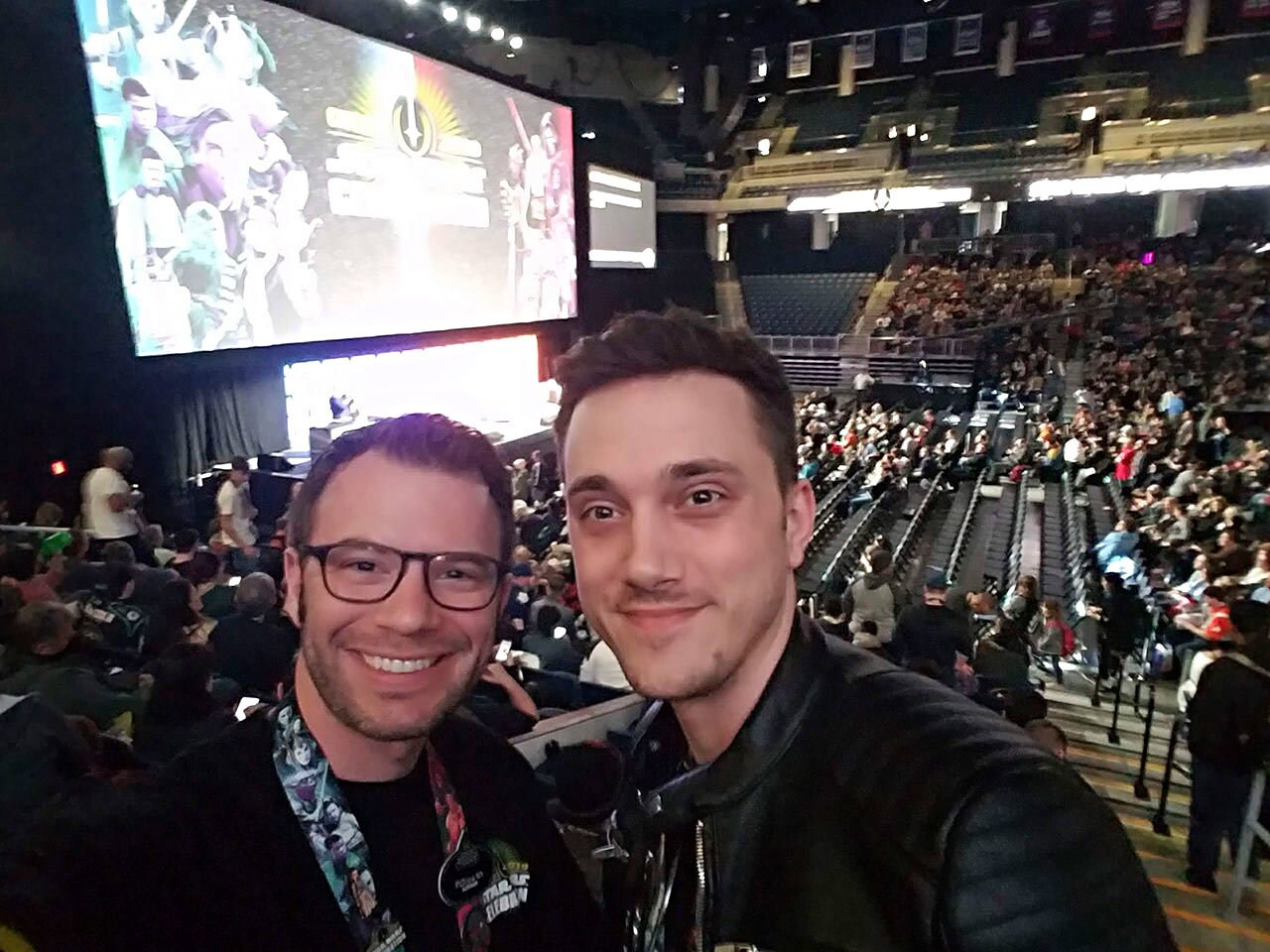 I'll never forget sitting in that dark auditorium, years later, waiting for the premiere of the Star Wars: The Force Awakens trailer. In that moment, differences were left at the door, the very real struggles of the world tucked away, at least for a moment. Everyone was riding high on the anticipation and the air crackled with all but visible energy. I'll never forget seeing those images on the screen. Hearing the roar of the crowd. And hearing those thrilling words, "Chewie, we're home." We were home. And we were with family.
And what is Star Wars about if not family? Whether found family, blood family, family rejected…Star Wars has always been about finding your place in the galaxy.
Two of my favorite scenes in Star Wars are Leia and Han's reunion in Star Wars: The Force Awakens and Luke and Leia's reunion in Star Wars: The Last Jedi. These scenes resonate with me because they are the epitome of family. Despite the years -- and baggage -- between them, these characters are forever connected. Despite a new jacket or an updated updo, they know each other. And care about each other.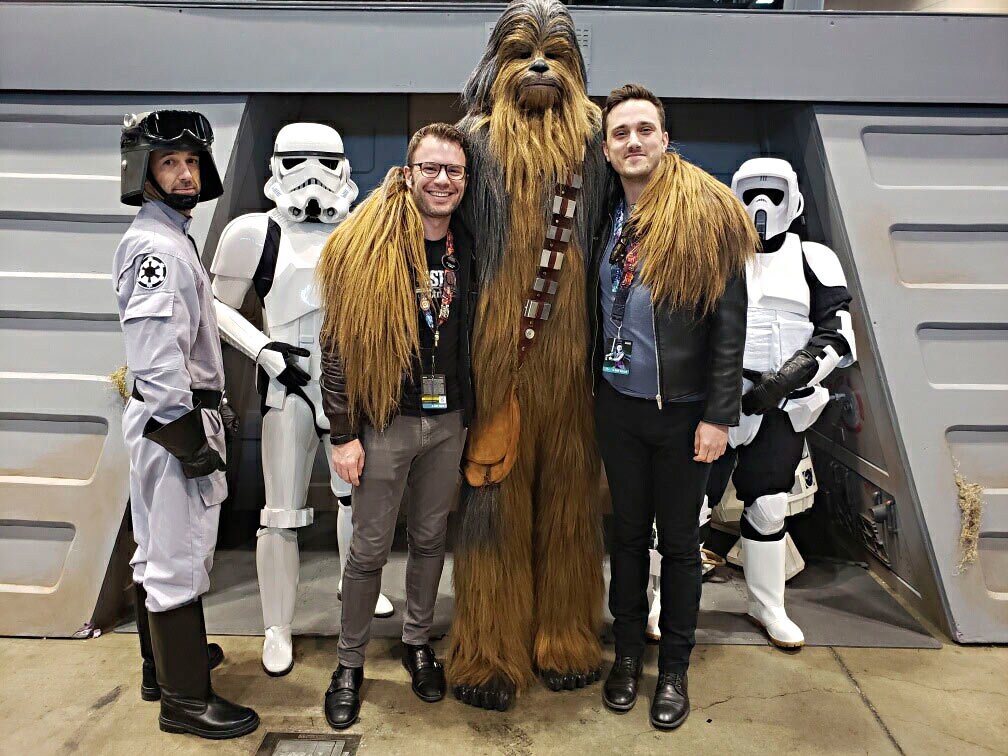 And it very much reminds me of my own Celebration family.
Cosplayers. Writers. Artists. Filmmakers. Podcasters. Students.
Local. National. International.
I could write hundreds of thousands of words about what makes us all different. But it means more to me to write four words that make us family.
We love Star Wars.
It's been three long, arduous years since the last Star Wars Celebration. The world has changed. Most of us have changed with it. But one thing I know hasn't changed. I still love Star Wars. And I know my Celebration family will spot me across the convention center lobby, catch me at a local restaurant, call and wave in a panel room -- and we'll pick right back up where we left off.
Because that's what family does.
***
I spot them from across the stage and wave, weaving my way through the crowd. I duck beneath a plastic lightsaber blade, finally reaching them, pulling them into a hug. It's been three years since we've seen each other, even talked. But it's familiar and it's real.
""I know what you're going to say…I changed my hair."
They smile. "It's nice that way."
Star Wars Celebration Anaheim 2022 will be held May 26-29, 2022, at the Anaheim Convention Center in Anaheim, California.