Get an early look at the collector's magazine from the makers of Star Wars Insider.
From the opening scene of Star Wars: The Force Awakens, fans loved Poe Dameron. The hotshot pilot with a heart of gold, he was funny ("Who talks first?"), heroic, and would prove himself a loyal friend to those around him. Titan Publishing Group, makers of Star Wars Insider, will celebrate Poe and the entire sequel trilogy era with Star Wars: The Age of Resistance - The Official Collector's Edition, arriving March 9. The deluxe hardcover magazine (also available in softcover) chronicles the making of The Force Awakens, Star Wars: The Last Jedi, and Star Wars: The Rise of Skywalker with exclusive interviews, stunning photography, and more. Read on for an exclusive excerpt of Star Wars: The Age of Resistance's deep dive into the story -- both on screen and behind the scenes -- of Poe Dameron.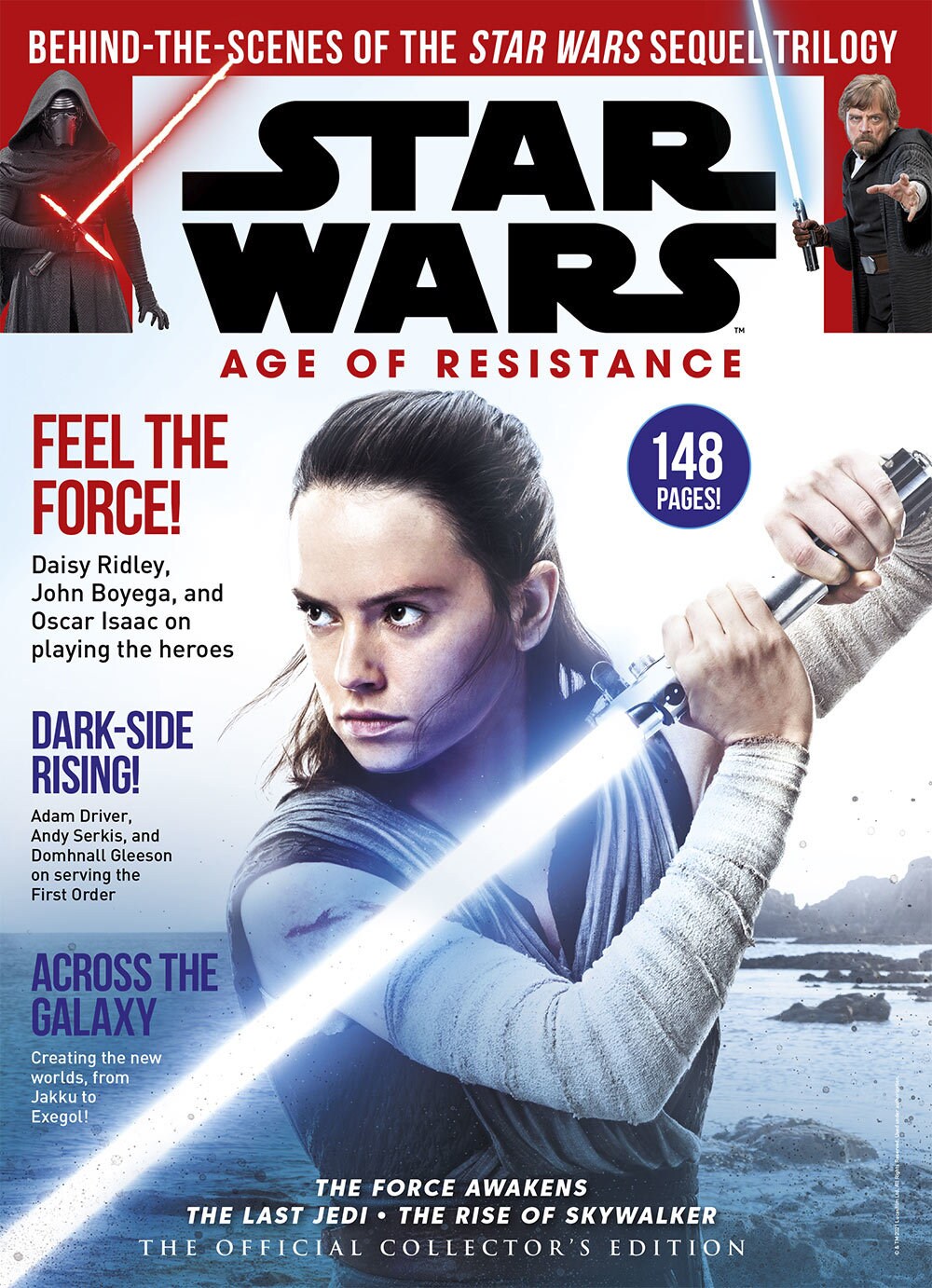 Commander Poe Dameron was the most daring and skilled pilot in the Resistance. Born toward the end of the war between the Rebel Alliance and the Galactic Empire, he was raised on Yavin 4—the moon the rebels launched their attack from that destroyed the first Death Star. General Leia Organa, who had trust in Poe, sent him on a mission to retrieve information that would hopefully reveal Luke Skywalker's location.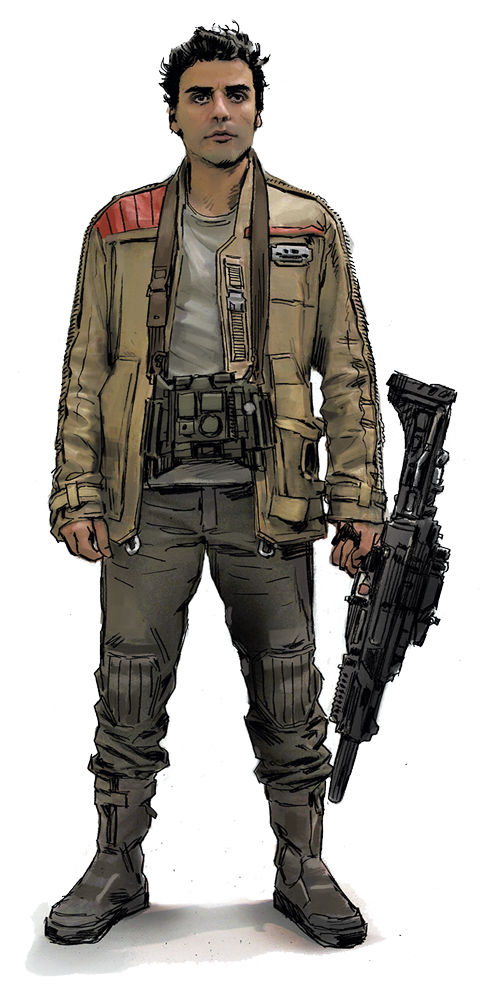 MISSION ACCOMPLISHED
Together with his loyal droid, BB-8, Poe Dameron reached Tuanul, a small, remote village on Jakku, and received part of a map from an old Resistance ally, Lor San Tekka, to aid in the search for Luke. But when the First Order stormtroopers attacked the village, Poe had no other option than to entrust the secret information to BB-8 and send him away before being captured. Tortured by the First Order, Poe didn't reveal any information. He wasn't even intimidated by Kylo Ren when the dark warrior appeared.
"That's who Poe is," says actor Oscar Isaac, who played Poe Dameron. "He's a fast pilot, a fast talker, someone who lived with death very close by and went towards death as a good warrior should. He was the first one to throw himself in harm's way. That's something that I really liked, and I talked to J.J. a lot about. How to really find something simple and clear,
but do it really strongly."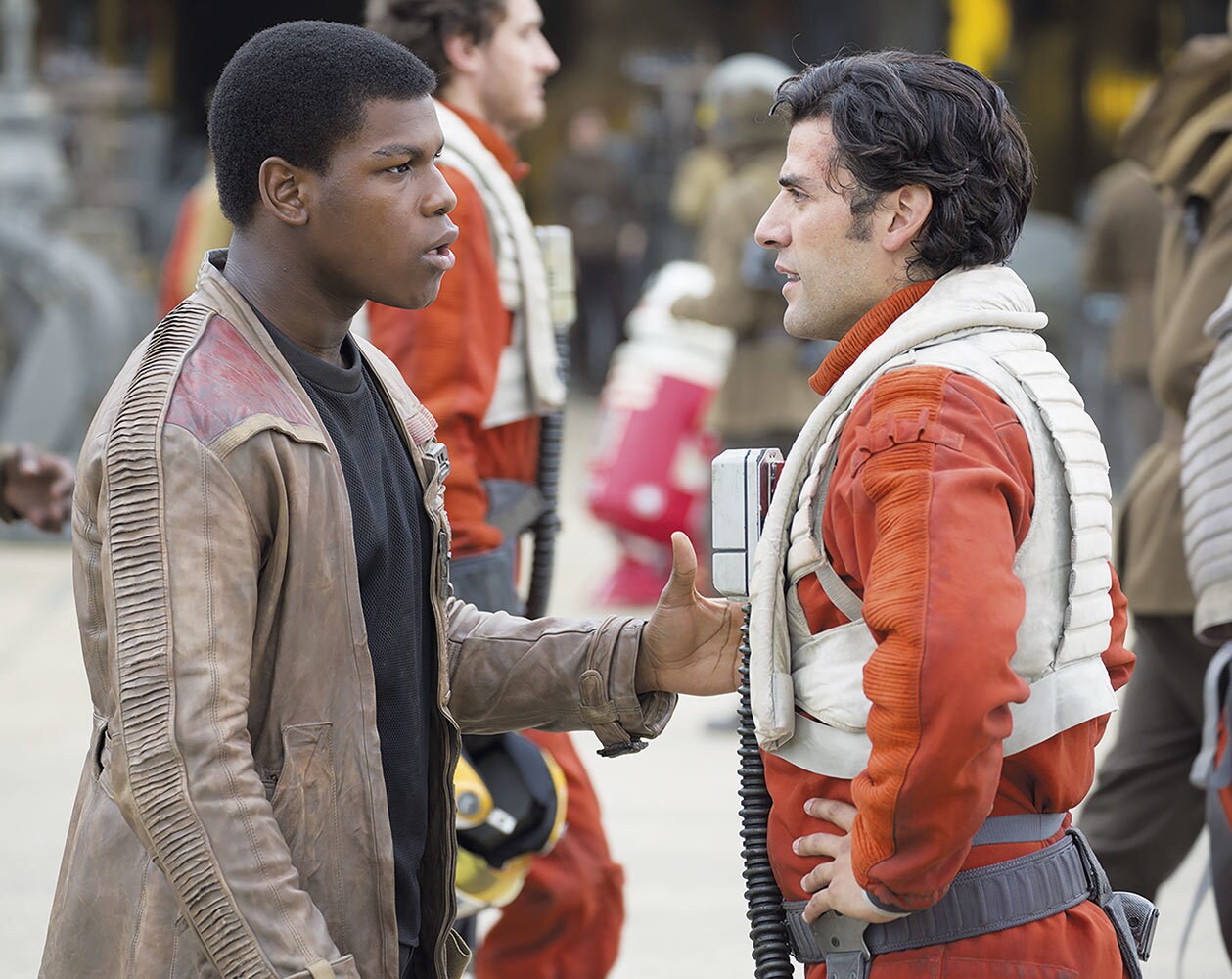 LIKE BROTHERS
Freed from his cell by a stormtrooper, FN-2187, the two stole a Special Forces TIE fighter from the main hangar aboard a First Order Star Destroyer, flying toward Jakku and through a barrage of cannon fire and missiles from the massive starship. A close bond between the two fugitives was formed, and the stormtrooper became Finn, soon to become a Resistance fighter. "John Boyega is a fantastic human being," recalls Isaac. "He reminded me a lot of my little brother, and that's a little bit of the relationship that Poe and Finn had. We just laughed a lot, and talked a lot about our scenes together. He was incredibly flexible and on his toes with different ideas." Hit by a missile, the TIE fighter crashed on Jakku. Finn found himself alone in the middle of an endless desert. There was no sign of Poe, and when the ship sank into the sand and exploded, Finn believed the Resistance pilot to be dead.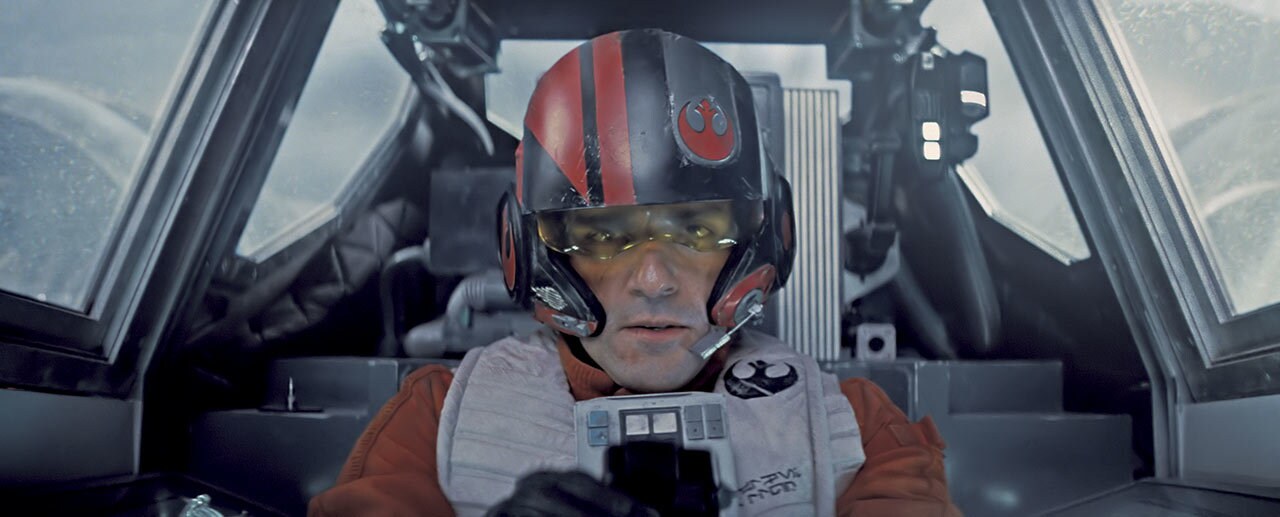 POE LIVES
The First Order attacked Maz Kanata's castle on Takodana. Finn, Han Solo, and Chewbacca were captured. But a Resistance squadron of starfighters arrived, led by Poe Dameron's X-wing, Black One. He was alive, and had indeed survived the crashlanding on Jakku. According to Isaac, originally the character was going to die in that crash. "This idea that Poe came back was something that was added later, which, obviously, for me, was incredibly
exciting and fantastic—I got to live. Not only did I find out that I got to live, but that I would come back in a black X-wing, which was the coolest thing I had ever heard in my life." Poe lived to become a symbol of the Resistance, one of its most important commanders, and his relationship with Finn evolved, defining both characters. "Poe lived," explained director J.J. Abrams, "and he lived partly because Oscar questioned it. He's spectacular in the movie.
And I loved where he went in the next episode. I just adore Oscar, and I loved working with him. He brought an incredible strength to this heroic role."
Check out spreads of this article and variant covers below!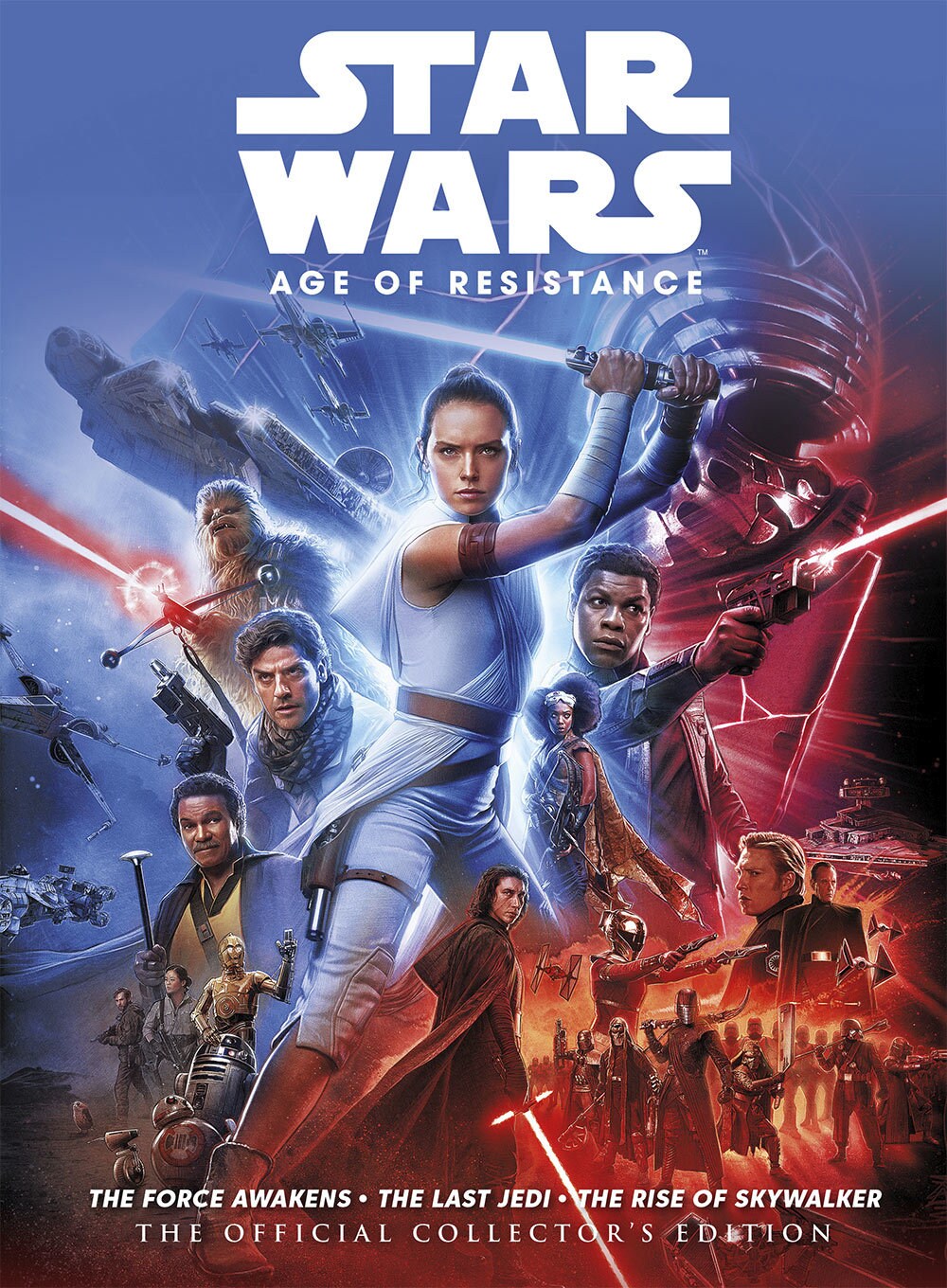 Star Wars: The Age of Resistance - The Official Collector's Edition arrives March 9 and is available for pre-order now.