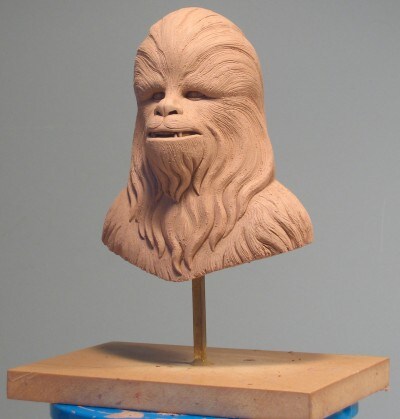 Hello Star Wars fans,
If you have followed the Clone Wars TV series over the years you will no doubt be familiar with the names of some of my team who are, for the most part, behind the scenes. When I was first making my transition from traditional hand drawn animation to the possibilities CG animation offered, I was very concerned with how the drawings Kilian Plunkett and I were doing would be realized in three dimensions. How did we solve this problem? Enter design artist and sculptor Darren Marshall. Darren has been a member of the Lucasfilm Animation team for eleven years. Predating the creation of The Clone Wars, Darren was part of a special team of artists who were pitching animated concepts to Lucasfilm. When I came in to direct The Clone Wars, Darren was about to leave, believing his time at Lucasfilm was over, since it is rare to have a sculptor on a television series. However, when I saw his work, I knew that Darren would be able to make the critical translation between line art and three-dimensional form work. Simply put, Darren defined the style of the characters on Clone Wars, and has done so as a critical part of the design team for the past eight years.
Whenever Kilian and I needed a character like Tarkin or Chewbacca to come to life, we would rely on Darren's expertise to visualize them first through clay. He did this in a matter of days, working swiftly to meet the demands of our TV schedule. On any given day you could walk into the Clone Wars design room and find an amazing character taking shape on Darren's desk. He would do full standing figures at times, other times just the head, including Ahsoka, Savage Opress, Baron Papanoida, Bossk, Saesee Tiin, Plo Koon, Adi Gallia, Oppo Rancisis (spoiler) -- 72 maquettes in total, many seen and many yet unseen by you, the fans.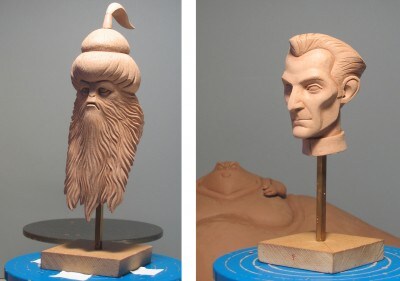 I bring this up today because sadly this is Darren's last week as part of my crew. And while Darren will be moving on, I am happy to say that you will all be enjoying his work for many years to come; not just because of The Clone Wars, but because Darren also created sculpts of the primary characters for our upcoming series, Star Wars Rebels.
So fans, I ask you today to help me say thanks to my friend and amazing coworker Darren Marshall, whose contribution to Star Wars this post cannot begin to describe in full. I wish him all the best, for my journey through the galaxy far, far away would never have gotten off the ground without him.
Thanks Darren. The Force will be with you, always!
Dave