Get a crash course in the insectoid designers of the Death Star!
Much to Learn You Still Have is a rundown of trivia and fun facts, both in-universe and behind-the-scenes, about the aliens of the Star Wars galaxy. Whether you've never set foot in a cantina or you're a well-traveled Jedi Master, you'll find the intel you need.
The creepy, winged aliens known as Geonosians may seem like lowly bugs, but they actually played an important part in the galaxy's history, from the fall of the Separatists to the rise of the Empire. Think you know more about them than the average Star Wars fan? Read up and find out!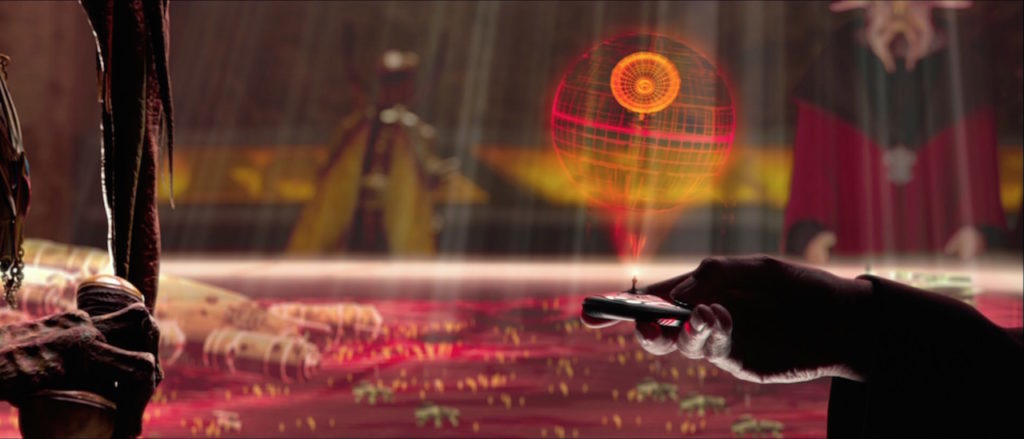 1. They couldn't get the Death Star quite right. 
In Rogue One, when Director Orson Krennic approaches Galen Erso for his assistance with the Death Star, there is no blatant mention of the Geonosians. However, if you've given James Luceno's Catalyst a read, you're privy to some extra details about the weapon's construction. Apparently, the airborne aliens were responsible for designing the Death Star, but they didn't account for how it would actually fire. When the Battle of Geonosis erupted, they hadn't quite gotten it right just yet. Due to their incompetence, Krennic called upon Galen Erso to figure out the last piece -- how to get enough power to fire a weapon of that magnitude. Erso joined the initiative with his vast knowledge of kyber crystals and the rest is history. Maybe things would have turned out a bit differently if the Geonosians actually designed the weapon to properly function.