The cyborg mercenary looks to protect a young ally, but there's no place to hide.
For those who live the life of a bounty hunter, there comes a time when you're the target.
In StarWars.com's first look at Marvel's Bounty Hunters #6, cybernetic blaster-for-hire Beilert Valance escorts the young Cadeliah through the Spur Orbiting Market. Though Valance believes they've found a safe haven from the Unbroken Clan, some old familiar faces are about to enter the fray…
Bounty Hunters #6, from writer Ethan Sacks and artist Paolo Villanelli, with a cover by Lee Bermejo, arrives October 21 and is available for pre-order now.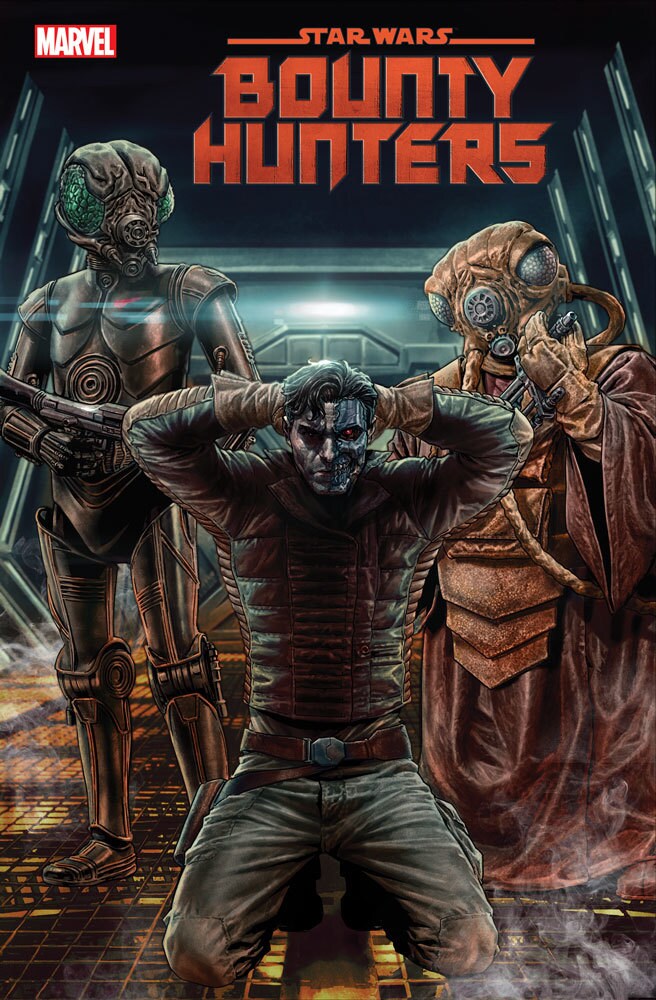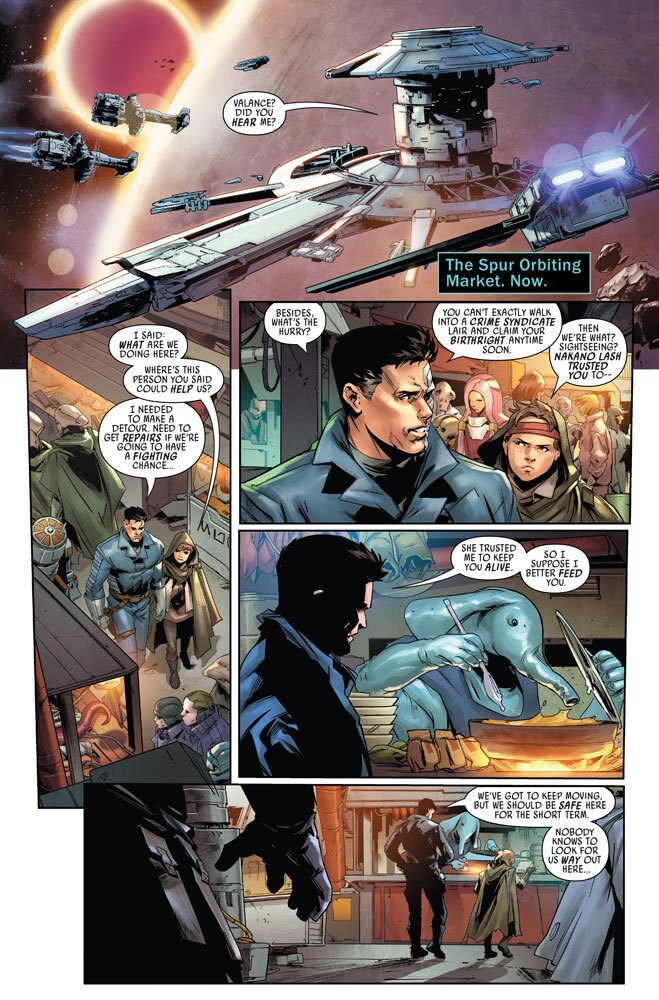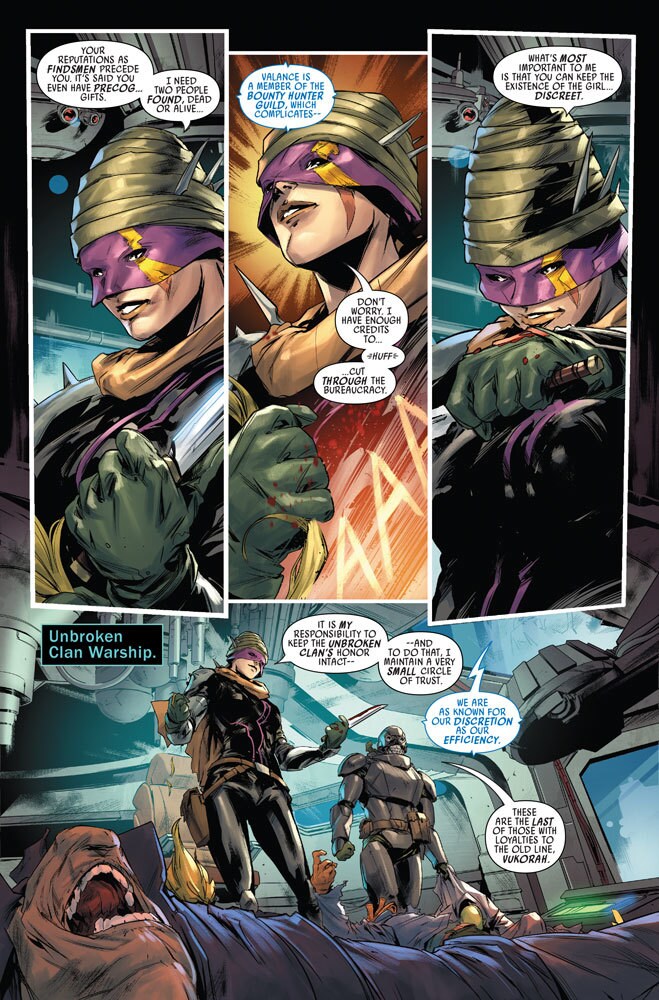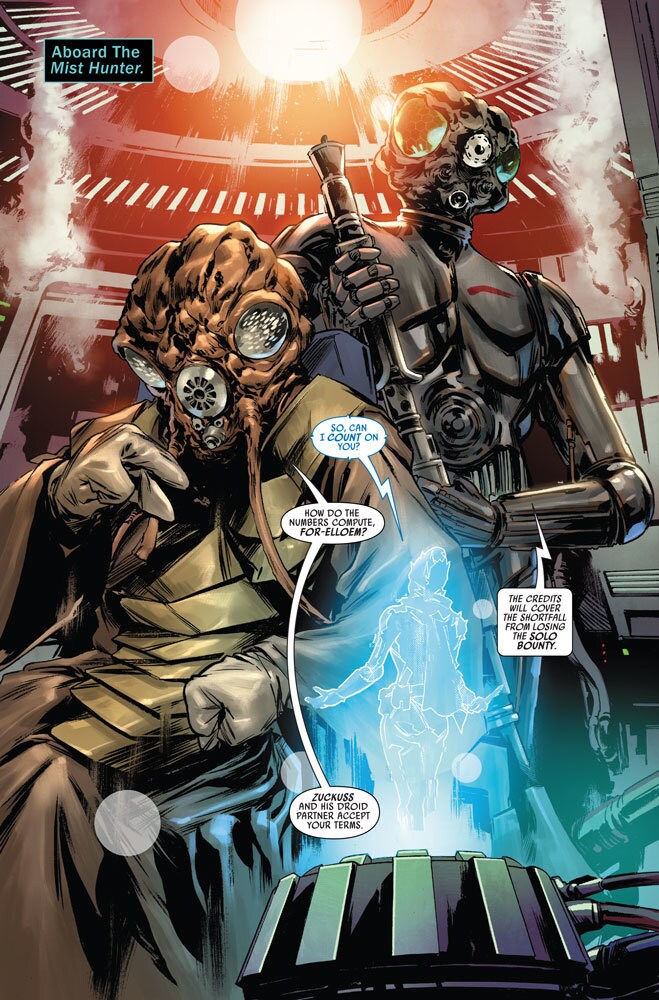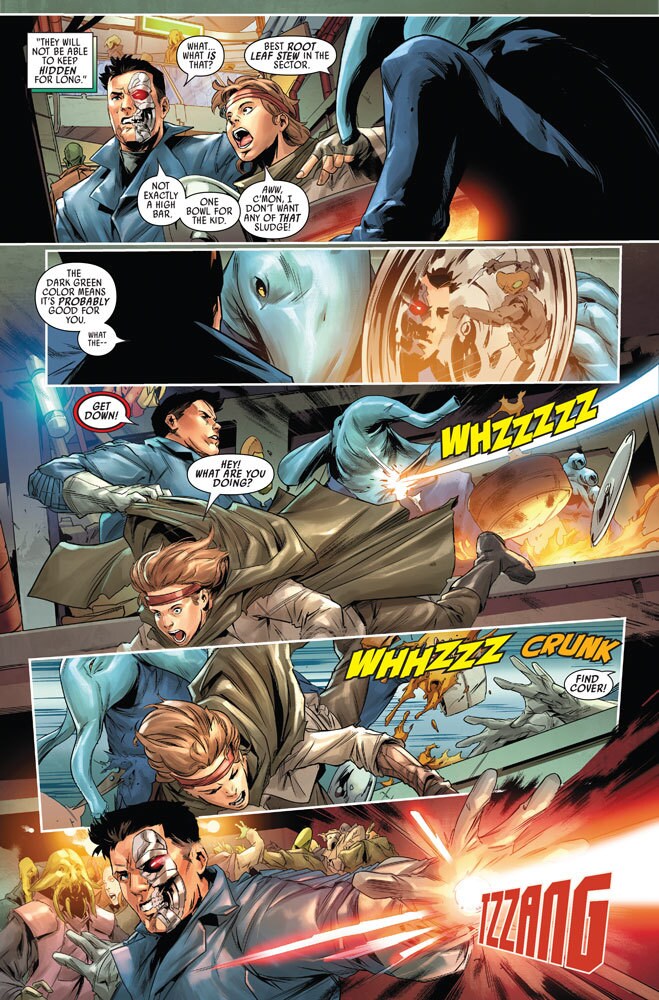 StarWars.com. All Star Wars, all the time.
Site tags: #StarWarsBlog