Remembering the fan-favorite actor who played one of the saga's most iconic characters.
Kenny Baker, a key part of the Star Wars saga as the actor who brought R2-D2 to life, has passed away. He was 81.
Standing 3 feet 8 inches tall, Baker created Artoo's much-loved innocent yet adventurous personality from inside the droid, starting with 1977's A New Hope. Whether it was the slow turn of Artoo's dome to convey suspicion or nervous wobbles signifying fear, Baker made a robotic being seem very human. In addition, he played Paploo, the Ewok who memorably steals a speeder bike in 1983's Return of the Jedi. The actor became a legend to Star Wars fans.

"Kenny Baker was a real gentleman as well as an incredible trooper who always worked hard under difficult circumstances," said George Lucas. "A talented vaudevillian who could always make everybody laugh, Kenny was truly the heart and soul of R2-D2 and will be missed by all his fans and everyone who knew him."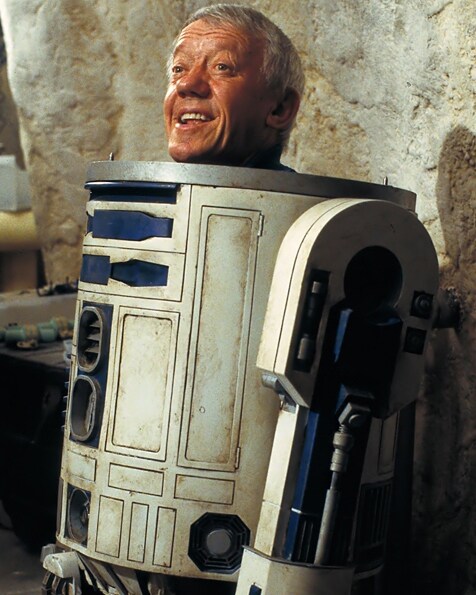 Born in Birmingham, England, Baker began acting at age 16. Along with the Star Wars films, his career also includes performances in The Elephant Man (1980), Time Bandits (1981), Lucasfilm's Willow (1988), and more. In 1978, he immortalized Artoo at Grauman's Chinese Theatre, making cement footprints of the droid that remain outside the famed theater today.
"We're all saddened to learn of Kenny's passing," said Lucasfilm president Kathleen Kennedy. "There is no Star Wars without R2-D2, and Kenny defined who R2-D2 was and is. He will be greatly missed."
StarWars.com. All Star Wars, all the time.