The Force is calling to you -- in larger-than-life IMAX 3D.
The Force is big. And soon, it'll be IMAX big.
Star Wars: The Force Awakens hits theaters on December 18, including a release in immersive IMAX 3D. StarWars.com is excited to offer a first look at the film's official IMAX poster, featuring Rey, BB-8, and a massive Jakku sun. It's a beautiful image that hints at the enveloping experience the format provides.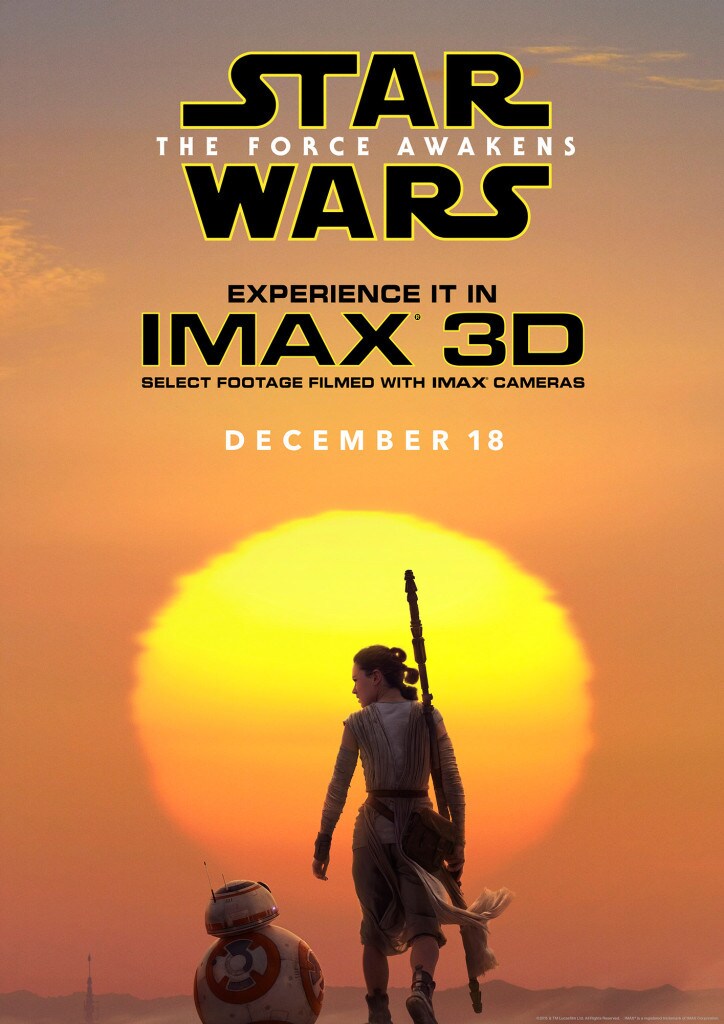 Stay tuned to StarWars.com for more on Star Wars: The Force Awakens in IMAX 3D, and get your tickets now!