See the powerful image featuring Luke Skywalker, Kylo Ren, and more from the highly-anticipated film.
Now here's something truly special.
The official Star Wars: The Last Jedi IMAX poster was revealed today, a stunning image continuing the red-and-white color motif of the theatrical and character posters. Luke looms large, opposite a helmet-in-hand Kylo Ren, with the film's other characters below -- including Rey, her cloak colored in crimson. Check it out below: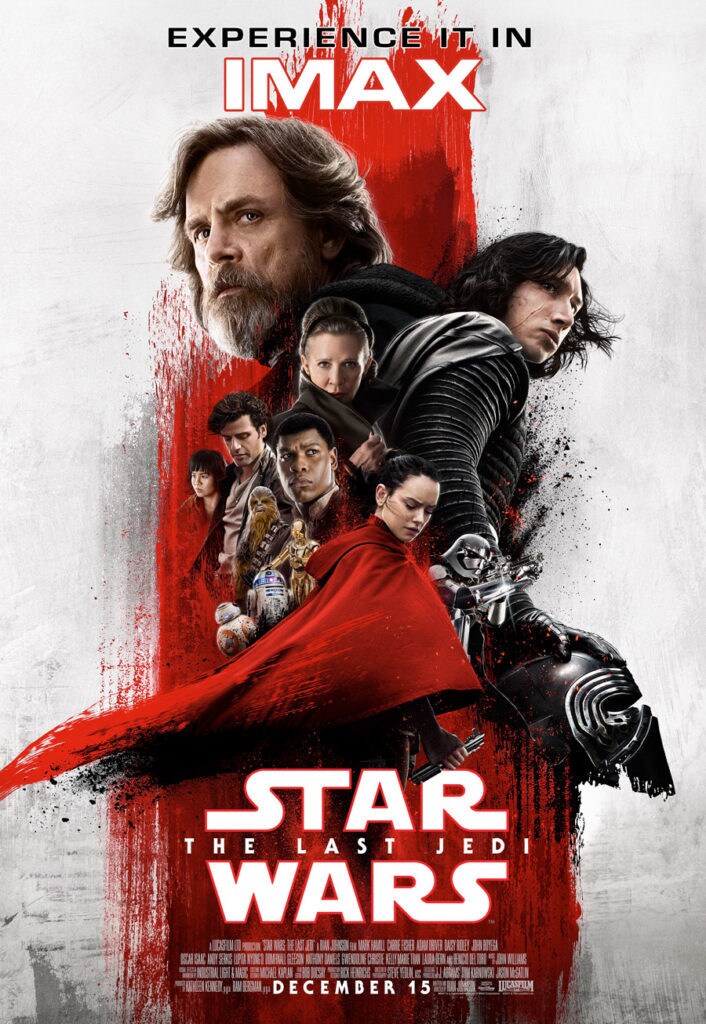 Tickets for Star Wars: The Last Jedi are available now.
Star Wars: The Last Jedi arrives December 15, 2017.
StarWars.com. All Star Wars, all the time.