Star Wars revs up fans at San Diego Comic-Con and more news from around the Internet!
Galaxy Wire is a selection of the StarWars.com team's favorite activity relating to Jedi, Sith, and the power of the Force on the Internet. From Star Wars: The Force Awakens tidbits to photos of dogs dressed like Ewoks, you'll find it all here. Thankfully, no Bothans died to get us this information.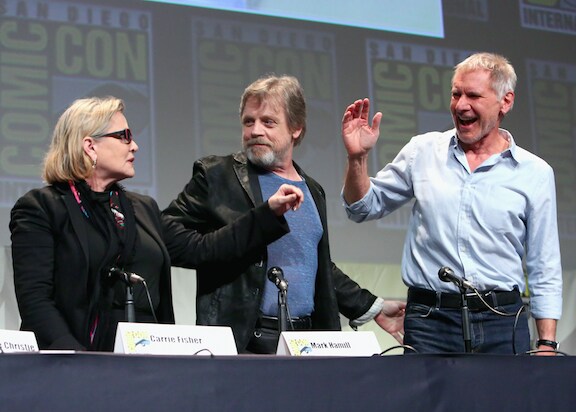 The Force was pretty strong at this year's Comic-Con
"You'll find I'm full of surprises." So said Luke Skywalker of himself, but that could've applied to San Diego Comic-Con's Star Wars: The Force Awakens panel. It had creatures, the creators, a behind-the-scenes reel, and an amazing reunion of Carrie Fisher, Mark Hamill, and Harrison Ford -- who received a standing ovation. Then, there was that whole surprise outdoor concert thing. Whew.
Here's seven golden moments selected by AllThatsEpic.com from the panel in case you missed it.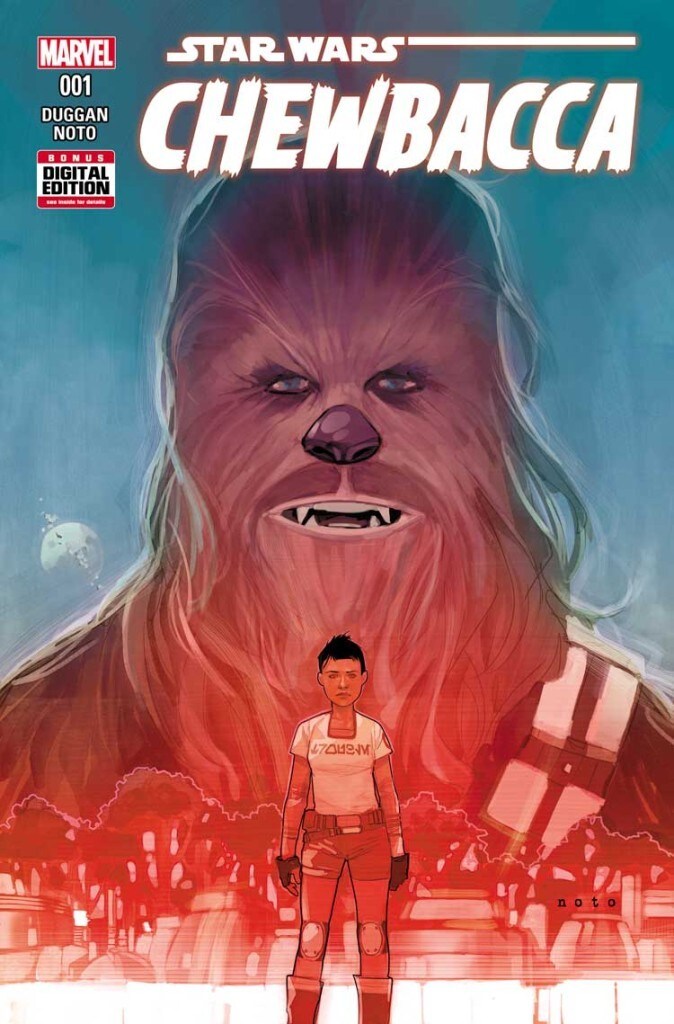 Marvel set to release Chewbacca #1
You knew it had to happen. Chewbacca's finally stepping out of Han Solo's shadow and getting his own comic book series! It's fascinating to think what he'll be up to on his own. According to MTV's interview with writer Gerry Duggan, the Wookiee will be marooned on an unknown planet with a very important mission. Don't worry if you don't talk Wookiee -- he'll have an interpreter.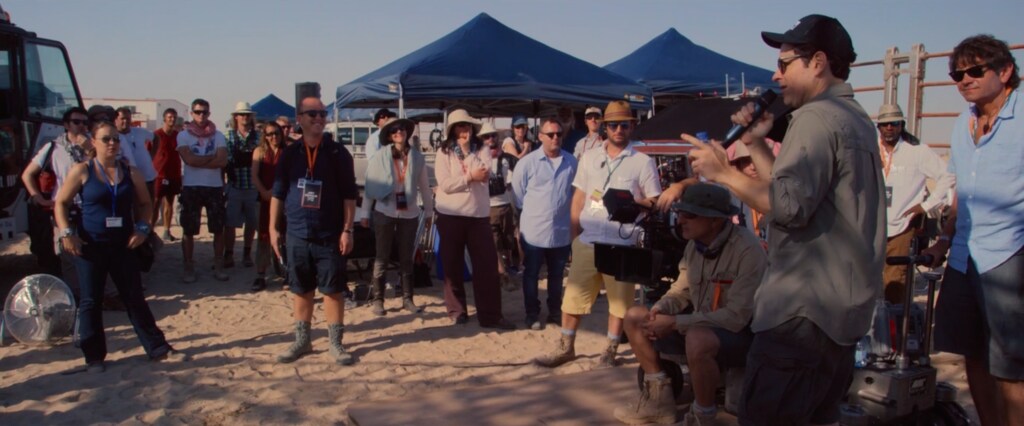 Feeding the fan frenzy...with doughnuts! 
Doughnuts make everything better. As reported by MTV.com, 6,000 fans waiting for the Star Wars panel at SDCC received boxes and boxes of Dunkin' Donuts' best, courtesy of J.J. Abrams and Kathleen Kennedy.
Doughnuts with Force filling. A beautiful combination.
Telling time just got a lot more fun
How do you improve a centuries-old invention? Make it in white chrome with stormtrooper engravings. As reported by Forbes, Nixon has released a pair of limited edition, officially licensed Star Wars timepieces that define why wristwatches are awesome. The only shortcoming  is these watches only measure one time zone. What happens when you travel to another planet?
What Star Wars news are you most excited about? Let us know in the comments below!
StarWars.com. All Star Wars, all the time.